5 key design trends for 2021 and beyond
Whether embracing the wonder of nature, creating a tranquil haven or making a bold and impactful statement -2021's interior design trends offer inspiration for every space.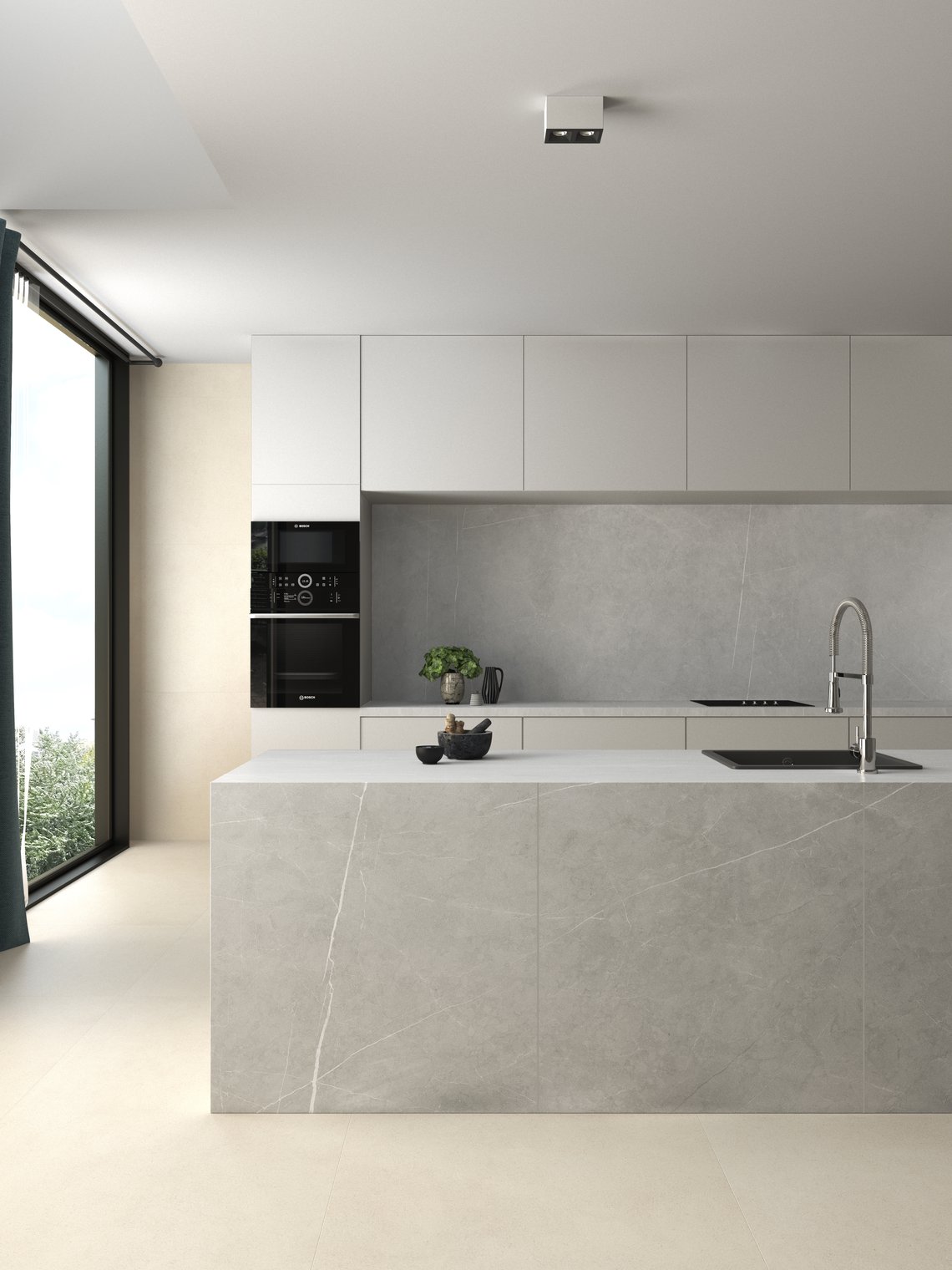 The events of the last year have had far-reaching effects on how we live, work and recreate. From homes to hotel lobbies, our perception and relationship with interiors has markedly shifted. In turn, design has evolved to meet the needs of a new and inspiring era. Here, we explore five of the key trends driving interior design decisions in 2021 and how you can incorporate them into both home and commercial settings.
1. Bring the outdoors in with Biophilic
Our appreciation of nature has understandably amplified over the last 12 months. The popular Biophilic trend bolsters a deeper connection with natural materials, light sources and greenery. Harness the healing power of nature in your next project by incorporating natural materials and colours that build a connection with the outdoors. Simple design cues such as a statement wall in rich green tilesor dining area in deep walnut wood-effect Galloway flooring tiles, will help to boost feelings of wellbeing and positivity.
2. Format - the key to clean, contemporary spaces
Covering both ends of the design spectrum, Format is another trend set to sweep both home and commercial spaces in 2021. On one side, large, oversized tiles are a popular choice to create a modern and minimal aesthetic. Fewer grout lines and easier cleaning make them ideal for hotels and other commercial spaces. Achieve this look with the Buckingham range, available in 1200x1200mm options and a timeless colour palette that ranges from warm Beige to rich Anthracite. At the other end of the spectrum, small-format tiles allow you to achieve various hand-crafted looks and create eye-catching featured zones. Use ultra-slim 245x75mm format tiles such as the South Bankrange, to design unique lay patterns that maximise the creative possibilities within any interior.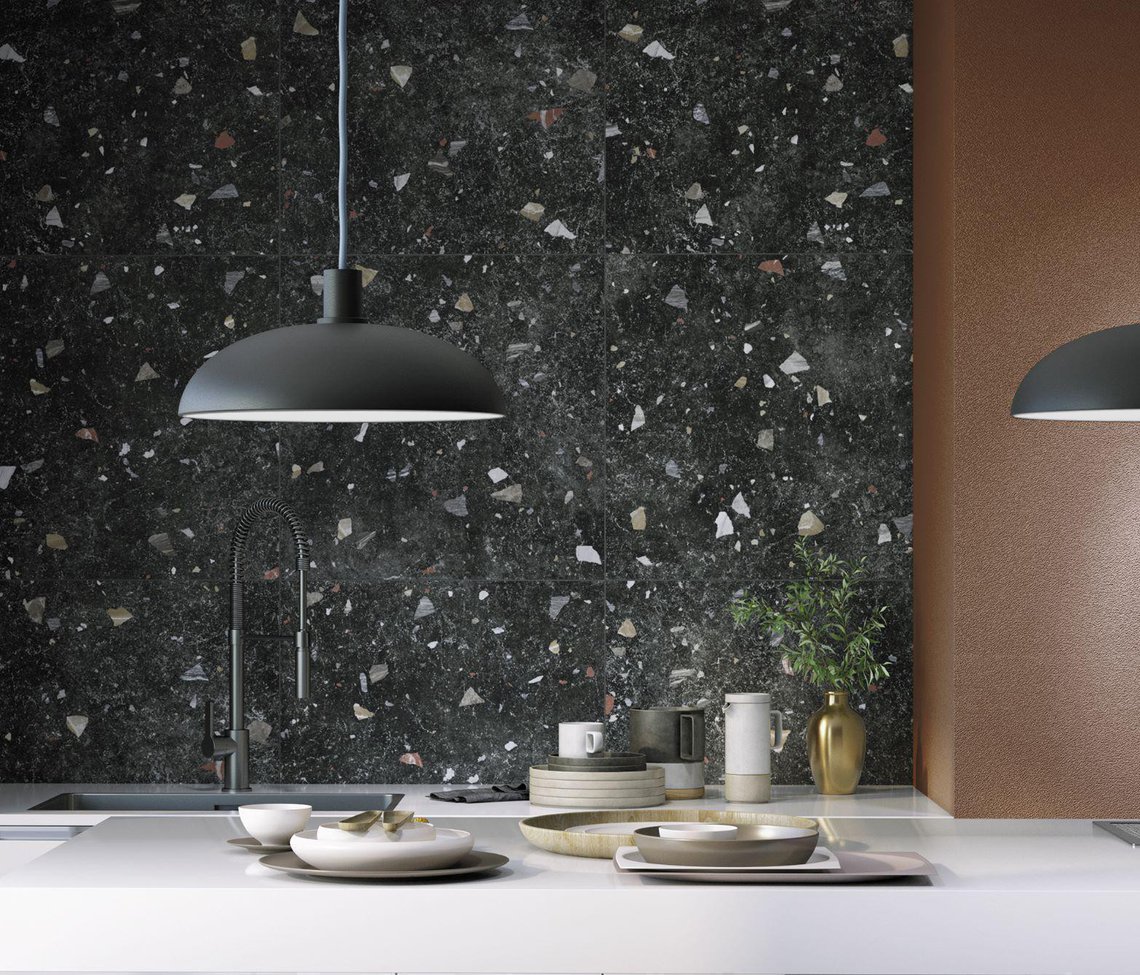 3. Create a space that looks after you
Interiors that focus on balance and calm will continue to dominate the design landscape as we continue to seek to escape our fast-paced lives and find spaces to relax.
A key element of the wellness design ethos is incorporating the tactile textures of nature, like stone, wood, onyx and marble. Weaving in warm tones helps to evoke the feelings of tranquillity and calmness that we all crave. The weathered stone effect of our Portland collection, along with its smoky colour palette composed of Flint, Stone, Slate, and Basalt, helps to create the right ambience and spa feel to escape our modern and hectic world.
4. It's all in the detail
Rough, smooth, textured, matt or glossy - the Detail trend features tactile qualities that appeal to our senses. It's all about creating different surfaces that invite touch and transport us to our favourite places. Whether it's the subtle flecks of nature found in our Minerals range or the eye-catching chips of colour found in the Italian-inspired Terrazzo collection, you can get creative with micro-scale or large patterns that draw the eye and the hand.
5. Bring your space to life - go bold
2021 has seen a growing desire for darker colours as a focal point for a space rather than an accent hue, particularly in kitchen design. The 'go bold' trend encompasses this shift and sees block colour applied in zoned areas using various shaped tiles and statement colours. With vivid colour options including Garnet, Teal, and Black Stone, the Contour collection is the perfect choice if you're looking to make an impact. To create a sense of drama and playfulness, our stunning Roma range, featuring shards of colour from rusted red to sapphire blue, promises the ultimate wow factor.
For further advice on any of our collections, please contact our team.