Emerging trends from 'Super' September
As London Design Festival brings a spectacular close to September, we look back at the exhibitions redefining interiors - from conscious, collaborative design, to retro-inspired expressionism.
There's no better time to source design inspiration than September - from Maison & Objet in Paris, to the Nordic's Helsinki Design Week, Europe is awash with a busy schedule of fairs and events.
Not wanting to waste the opportunity, we've been scouring the shows in search of the best colours, textures and patterns to incorporate into our new tiles - and what better place to seek inspiration than London?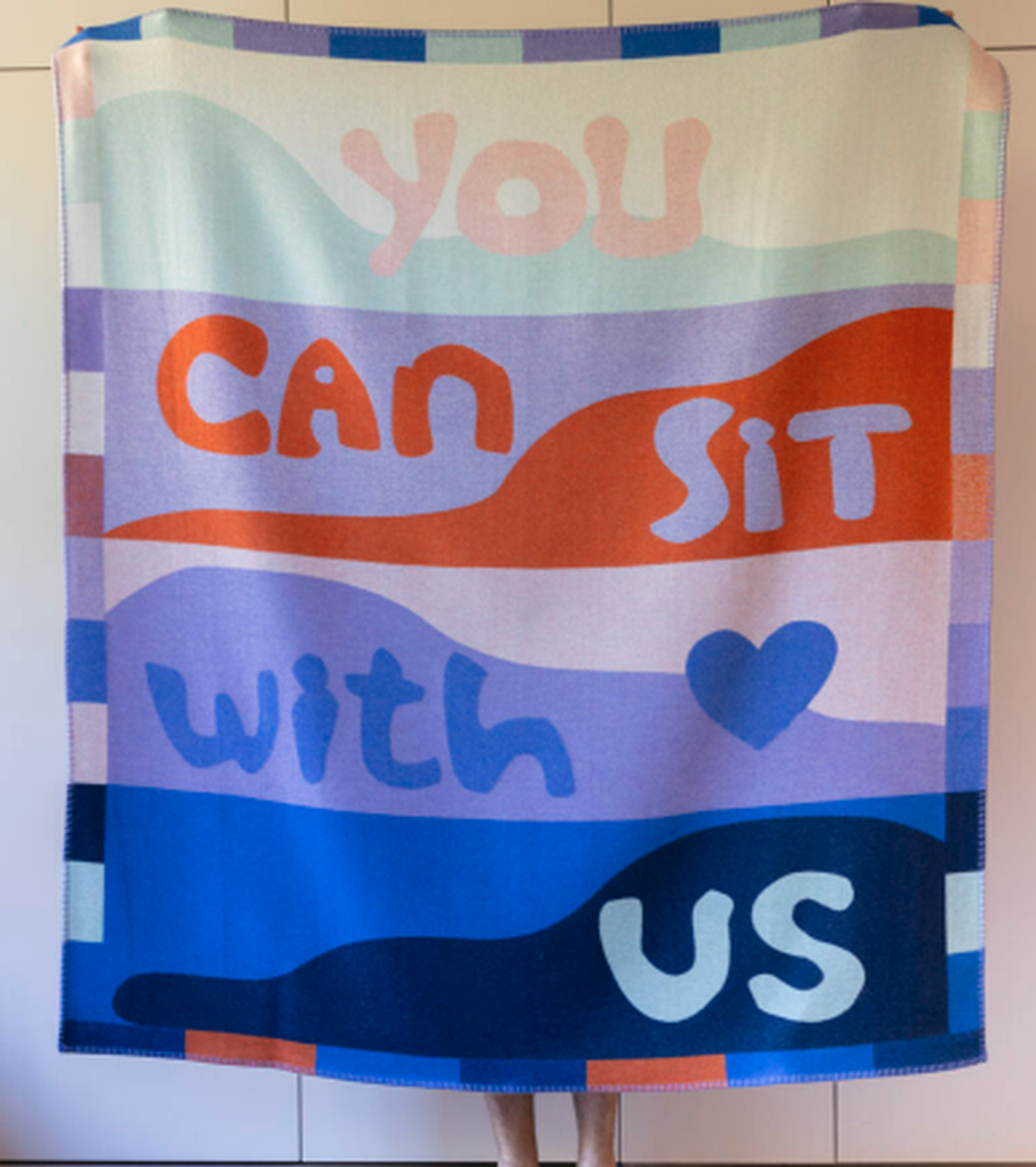 London Design Festival Highlights (16th-24th September)
Comprising 300 events and spanning across 13 design districts, London Design Festival is renowned for showcasing a diverse range of the world's emerging trends. Now in its 21st year, the festival washes the city in exhibitions, installations and shows, with each design district taking on its own distinct character to reflect the local community and area.
It was really encouraging to see so many exhibitors at Truman Brewery for the London Design Fair. This year, the festival's theme was 'Thrive,' inviting designers to explore the concept of transitioning into a more collaborative, conscious community - and how this can be achieved through 'out of the box' living spaces.
One such partnership that caught our eye was Granite + Smoke x 2LG and their collection of recycled yarn blankets made from 100% recycled post-consumer textile waste featuring the slogan 'You can sit with us'. The collection visually told the story of connection and togetherness, using the curves and colours of the swirling 60s.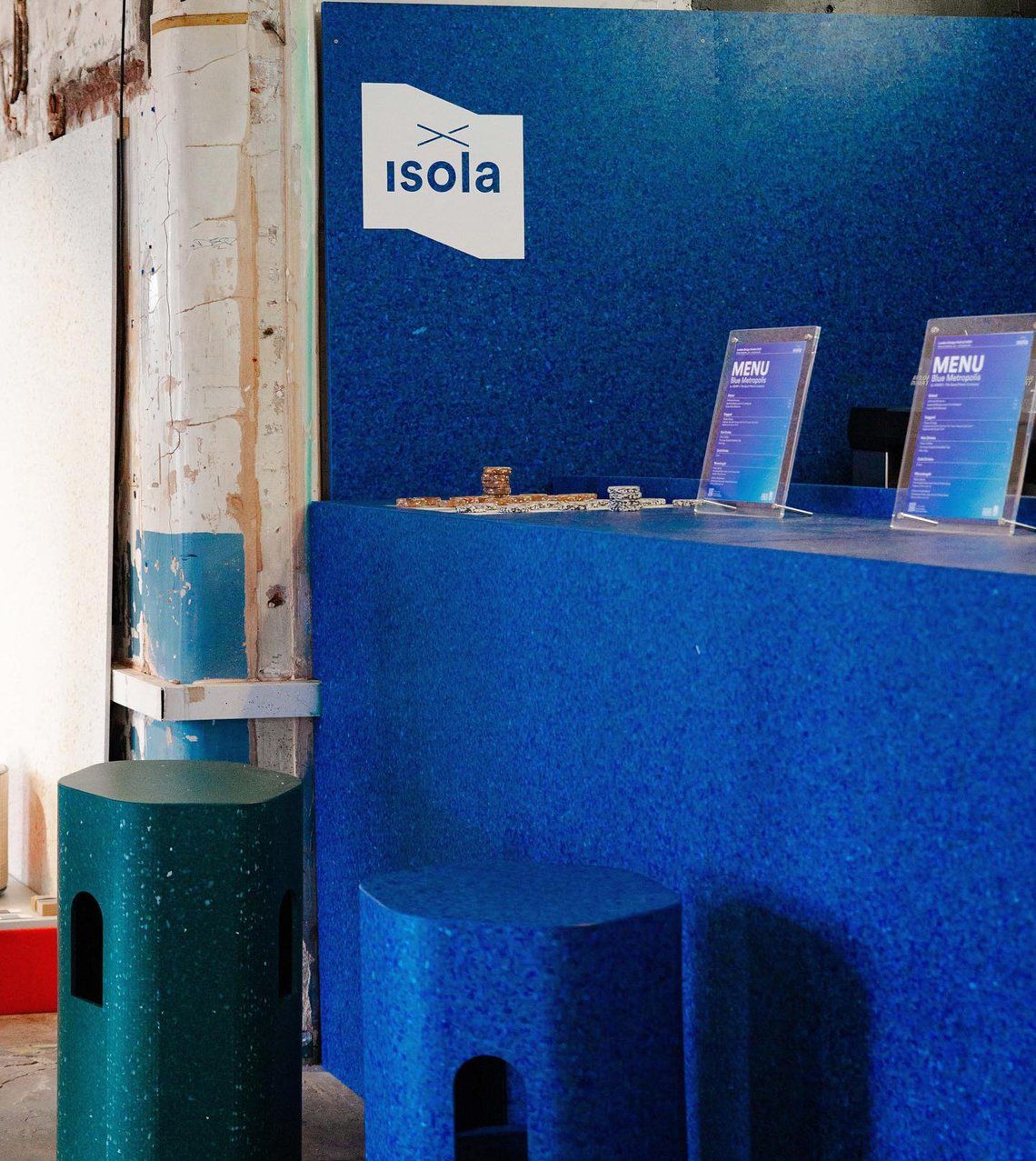 Material Matters: Embracing Circularity
After a successful debut in 2022, Material Matters makes its second appearance in the iconic Bargehouse, Oxo Tower Wharf.
This creative space was dedicated to global brands, designers, artists and manufacturers seeking innovative ways to curate spectacular, yet sustainable interiors - including a community of independent designers and design studios brought together by Isola.
The Milan-based platform made their LDF debut with their exhibition 'Nothing Happens if Nothing Happens', featuring a multitude of playful shapes that break the rules of 'conventional' design - whilst embracing nature's resources.
Highlights include the blue bar at the heart of the exhibition by The Good Plastic Company. The design repurposed 1,503 kg of plastic across 45 panels, all of which are 100% recycled and recyclable.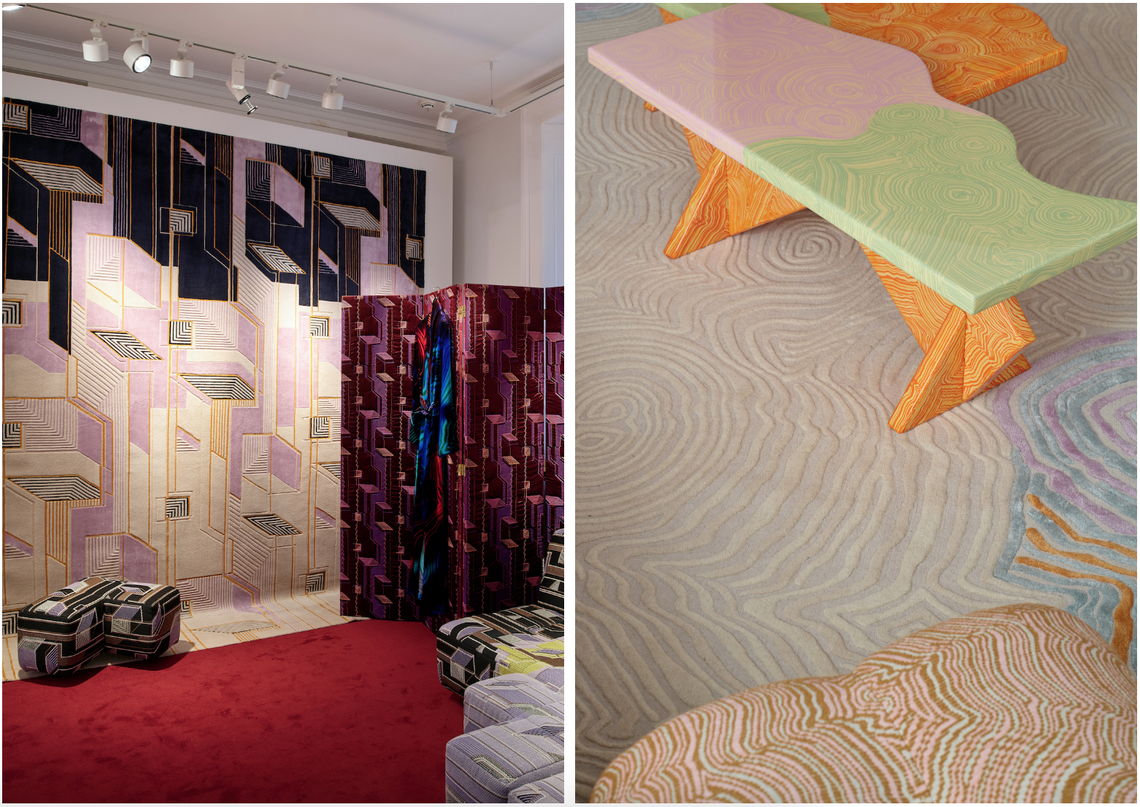 Brompton District: Character through collaborative design
'The Art of Living Together' was the overarching theme for the festival's oldest district, advocating for a collaborative approach that inspires businesses and individuals to use design as a catalyst for creative thinking.
Partners Peter Pilotto and Christopher de Vos are avid practitioners of this philosophy, as shown by their boldly patterned fabrics - drawing immediate attention to Rio Kobayashi and Flavia Brändle's modular sofa. 
Featuring geometric shapes and a colour palette reminiscent of the vibrant 70s, the designs help to connect people with the comfort and sentimental longing of the past.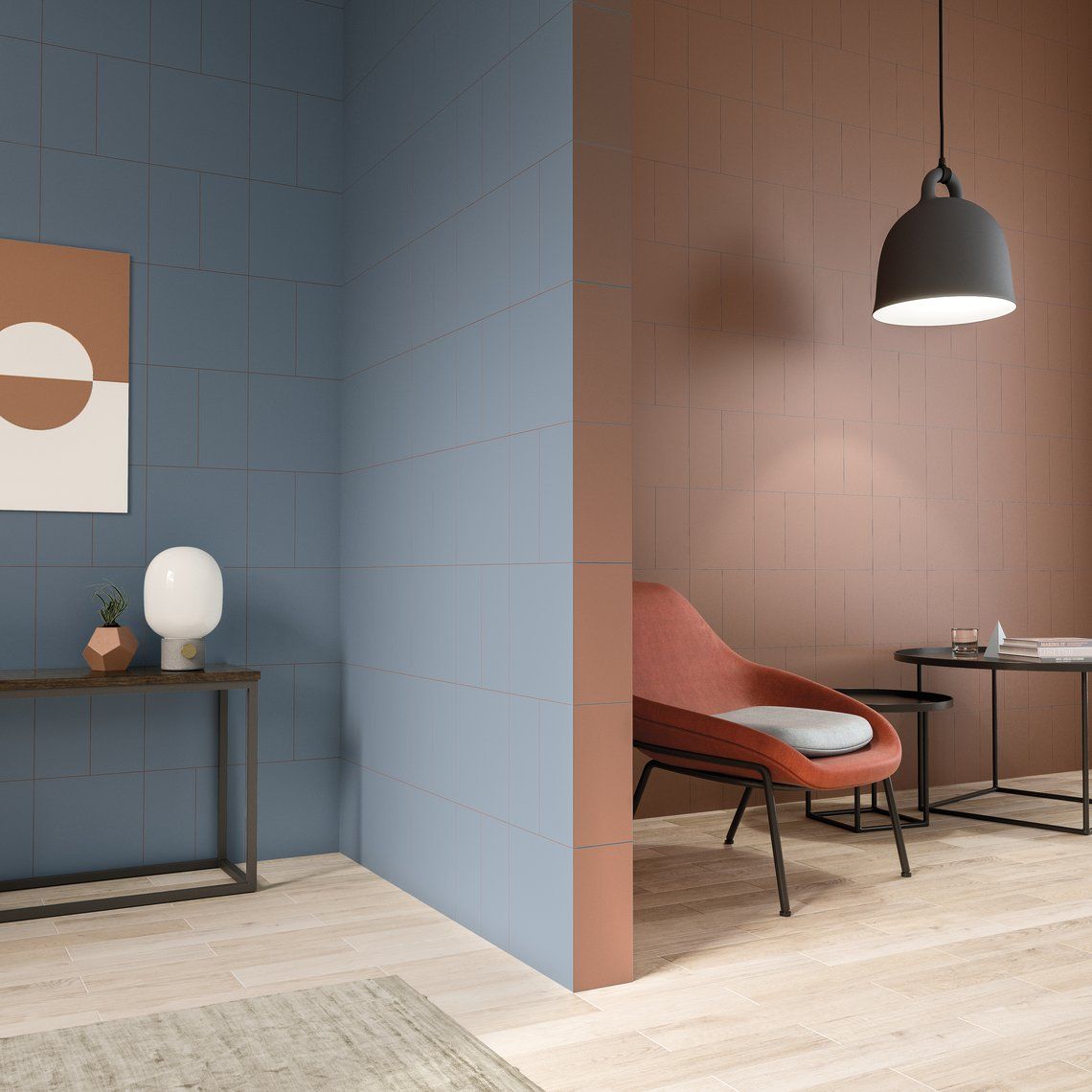 As featured in our fifth issue of Tile Trace, Retro Revival is a trend that's here to stay as we seek to create spaces that evoke an immediate sense of nostalgia, but with a modern twist. And we are already starting to see this trend translating onto tiles, as walls and floors adorn the rich undertones of burnt orange and burgundy alongside accents of muted blue and earthy neutrals.
This is a trend perfect for experimenting with colour blocking and playful patterns - and our Milano range has the right balance of soothing tones in multiple size formats. Combine hues like Cotto and Chalk with coloured grouts in interesting lay patterns to transform hospitality and residential spaces. For a more wistful aesthetic, the South Bank collection of slim format tiles in shades such as Pearl, Blossom and Dusk can be used to create herringbone designs and tonal layering.
"70's inspired interiors are by no means a thing of the past, as the world's up-and-coming designers look for new ways to evoke a sense of nostalgia. Ranges like Luxx invite new ways to experiment with texture and depth, revealing how small details - like delicate, flowing veins - can add movement and, most importantly, character, to a space."
Find out more about Retro Revival and other trends making a stir in the design industry by downloading our latest issue of Tile Trace.