Product
Combine luxury and creative flair with the new Luxx, Labyrinth and Oslo ranges
With the addition of 3 new ranges to the Absolute collection, the ability to create a unique space, combining shapes, textures and designs has never been easier.
Make a statement with bold patterns from Luxx
Introducing Luxx - our new range of marble-effect and animal print tiles, perfect for adding a sense of luxury to hospitality, retail and residential projects. The collection of glazed porcelain floor and wall tiles features a mix of eight bold and classic marble tiles and four striking animal prints including Turtle, Snake, Cheetah, and Zebra.
Designers can opt for the bold veining of Pinto and Nero Marble tiles in a large format tile size (up to 2600x1200mm), to create a timeless monochrome aesthetic. Or go all out maximalist, with a bold safari aesthetic that embraces the growing Global Influence trend using the wildlife inspired patterns of the Cheetah and Zebra inlay tiles. With five different tile formats to play with, including eight mosaic tile designs, there is plenty of scope for playfulness and creativity. All tiles within the Luxx range, (excluding mosaics), feature precision rectified edges, ideal for a finer grout line to create a clean and seamless aesthetic that is perfect for open spaces.
Explore the Luxx range here.
Shape your designs with the versatility of Labyrinth
Labyrinth is a range of small format tiles consisting of three geometric trapezium and chevron shapes. Reflecting nature in design and make up, the tiles are made from up to 60% recycled content and available in four natural colour options - Calacatta Marble, Light Wood, Mid Wood and Dark Wood.
Embracing the biophilic trend, the predominantly natural wood shades can be used to create a calming interior that boosts feelings of wellbeing and positivity. Beautifully complemented by a classic white marble tile, the versatile range can be used interchangeably to create playful geometric patterns or zoning that are full of personality.
Find out more about Labyrinth here.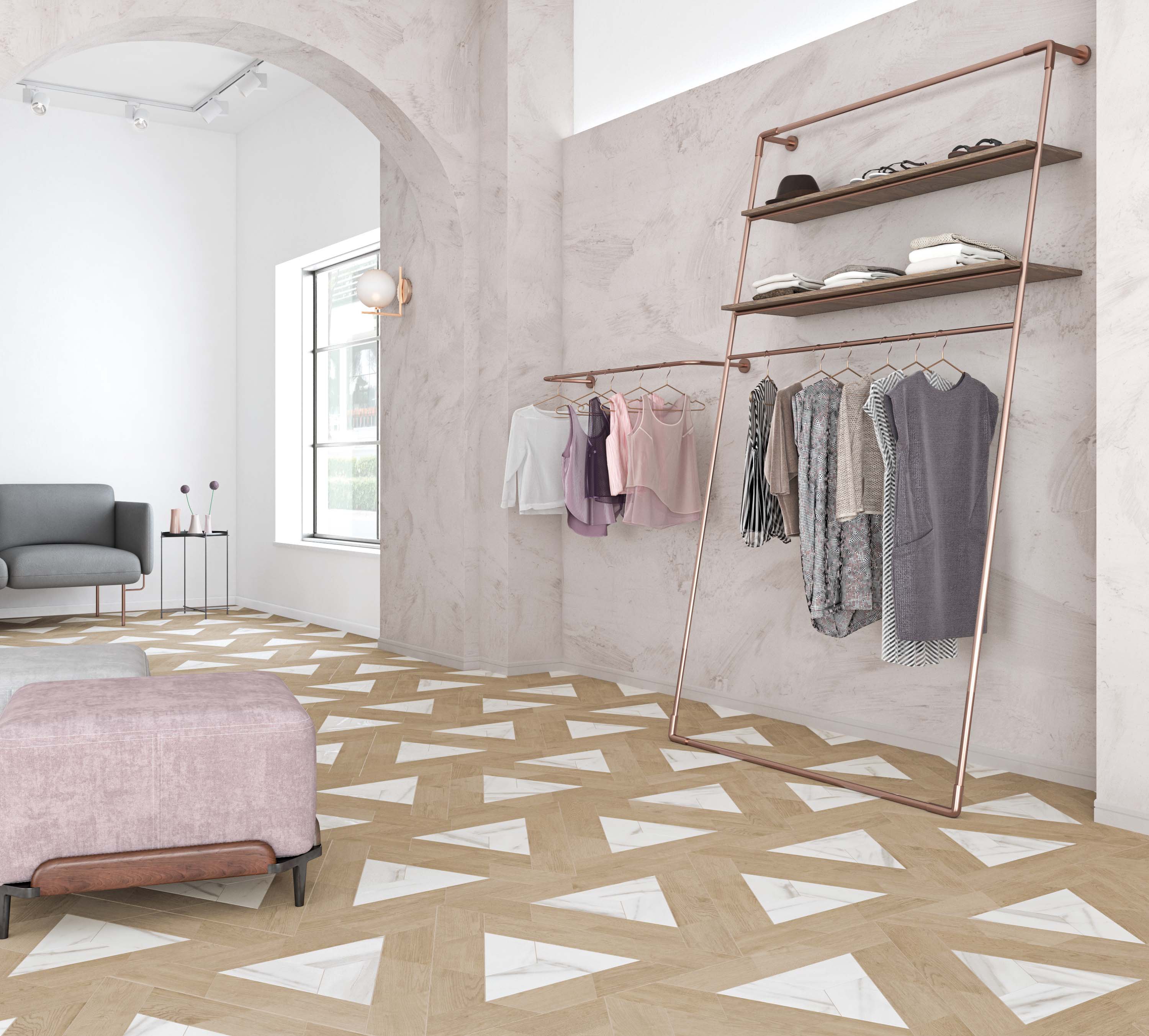 Get back to nature with Oslo's rustic wood designs
Inspired by nature, the Oslo range features four weathered and aged wood finishes that perfectly marry design and practicality. These on-trend shades combine popular grey tones with the natural beauty of unrefined wood planks. Part of the Absolute collection, the glazed porcelain tiles are available in two large format planks with precision rectified edges, helping to make even the smallest of interiors appear spacious. Suitable for use in all areas, Oslo designs are available with a Natural or Grip finish, with the latter achieving a PTV 36+ slip resistance rating.
Ideally suited to both residential and commercial applications such as retail and hospitality, the raw elements of this range help bring the outdoors in, allowing for the rest and relaxation needed away from the busy outside world.
Discover the Oslo range here.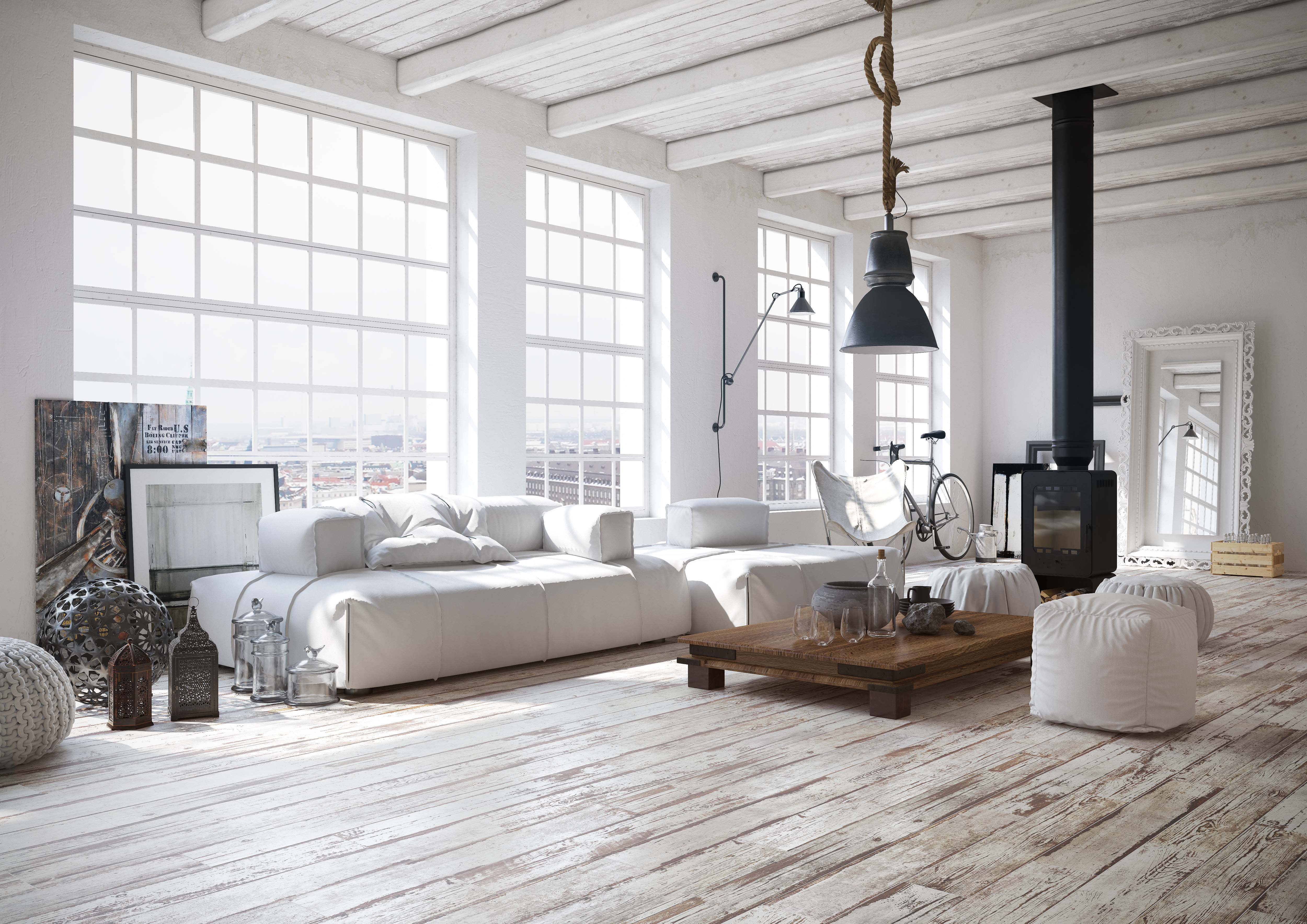 For further advice on the new ranges, or any of our collections, please feel free to contact our team.