There was a distinctive floral theme to today's networking event at the Johnson Tiles factory.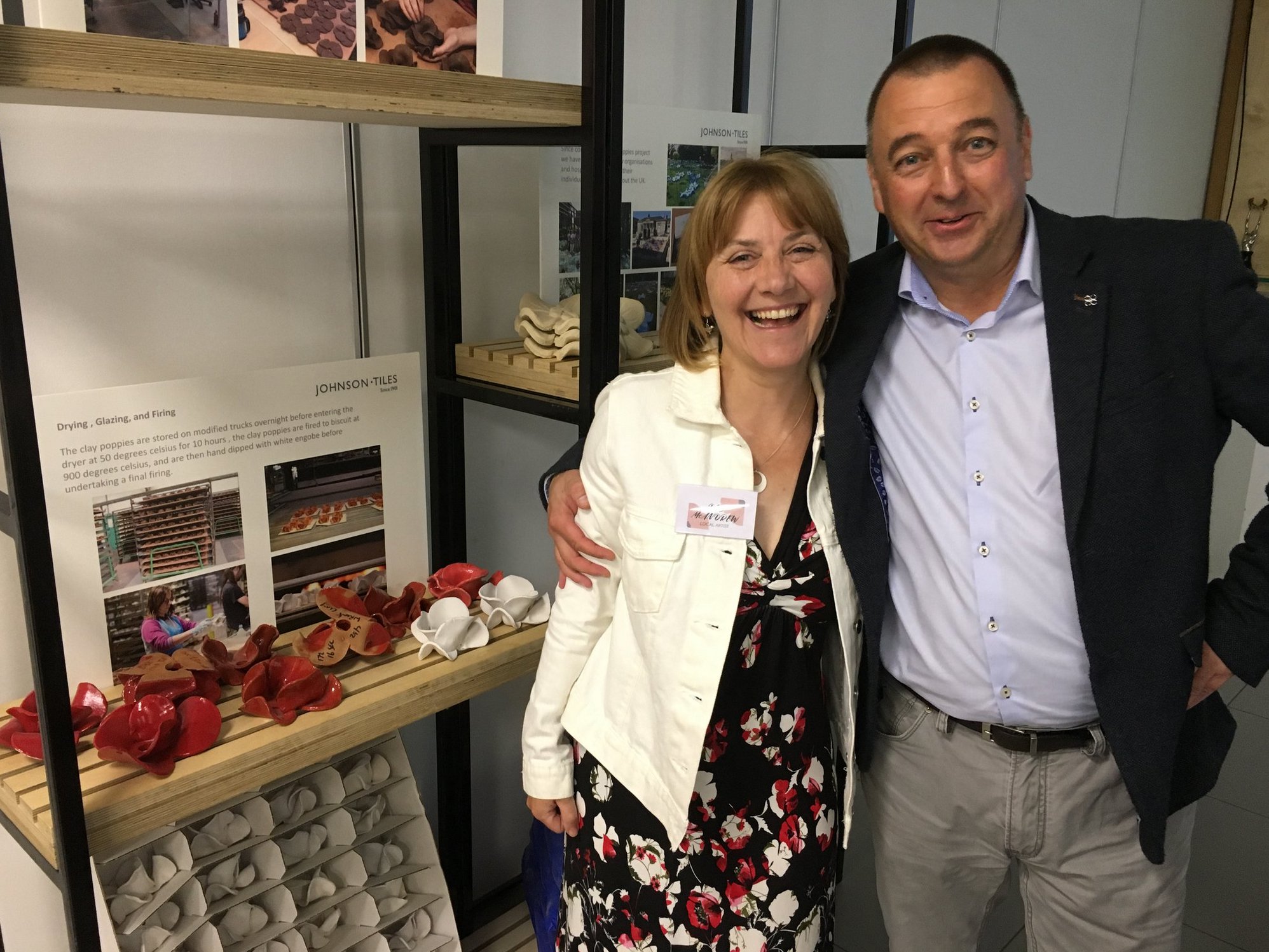 Harry Foster Specialist Products Manager said,
Given the imminent arrival of the much anticipated poppies tour to Stoke on Trent, I suppose it was inevitable that poppies would become the order of the day , it was fantastic to see guests from so many different organisations. Individuals were shown an overview of how the poppies were produced at Johnsons and invited to try their hand at making a poppy for themselves, before being treated to an array of refreshments and one of Soraya's finest poppy cupcakes.