St Helena Hospice provides an invaluable service supporting patients and families across north Essex. The hospice cares for people living with all incurable illnesses, which could be out in the home, or at one of their centres in Colchester and Clacton.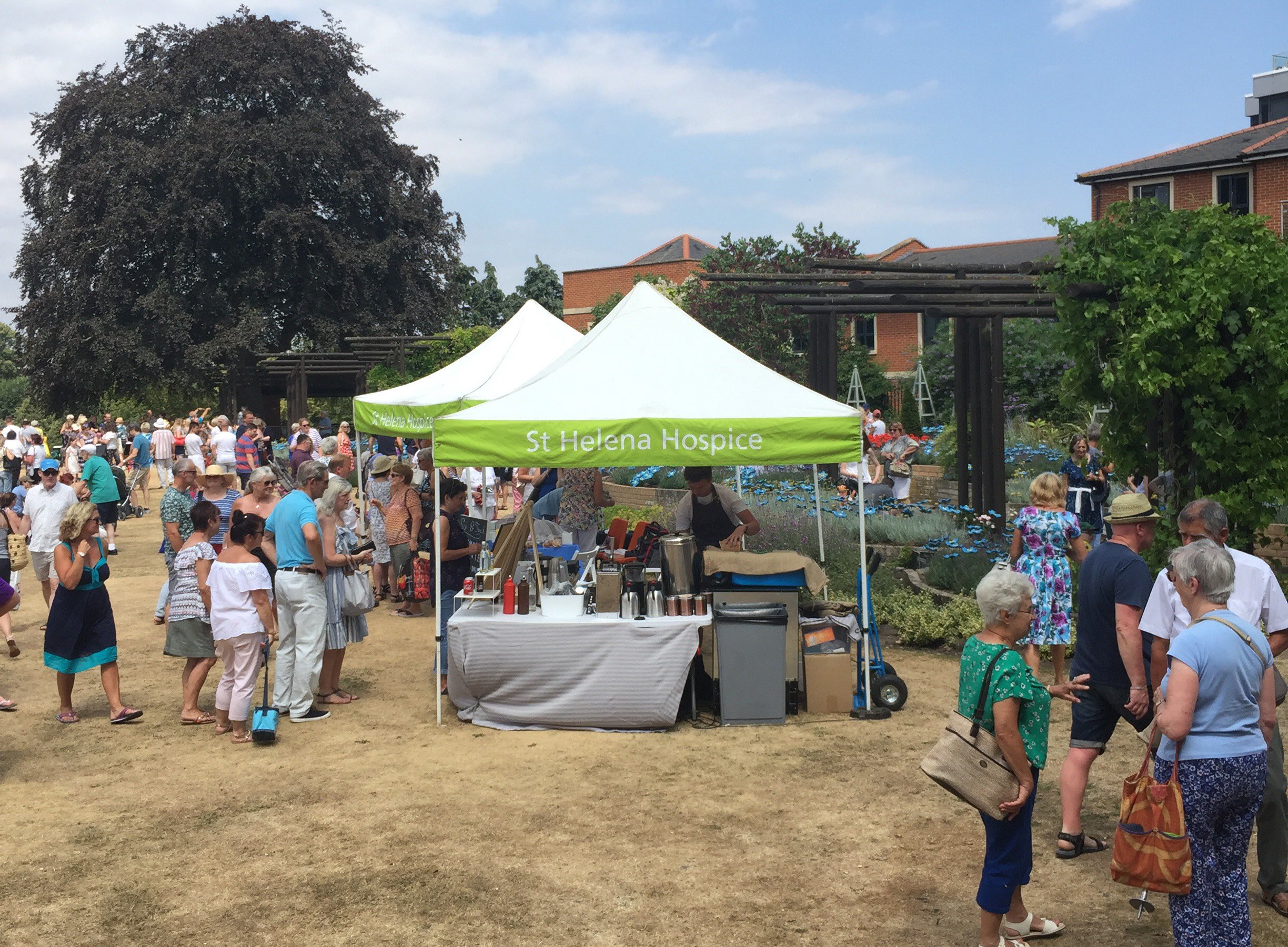 Harry Foster, Johnson Tiles Specialist Products Manager said: The creation of the forget me nots is our latest hospice collaboration project, and follows the successes of previous installations throughout the UK, and our international acclaim for producing over half of the ceramic poppies for the iconic Tower of London installation 'Blood Swept Lands'.
It is truly a privilege to work on such projects , in doing so raising awareness, and funds to enable the remarkable and dedicated staff to continue to provide the incredible service that they do.
Each ceramic forget me not is individually hand made by makers at our Stoke on Trent factory, using traditional methods it takes six days to make one flower from start to finish through the various processes.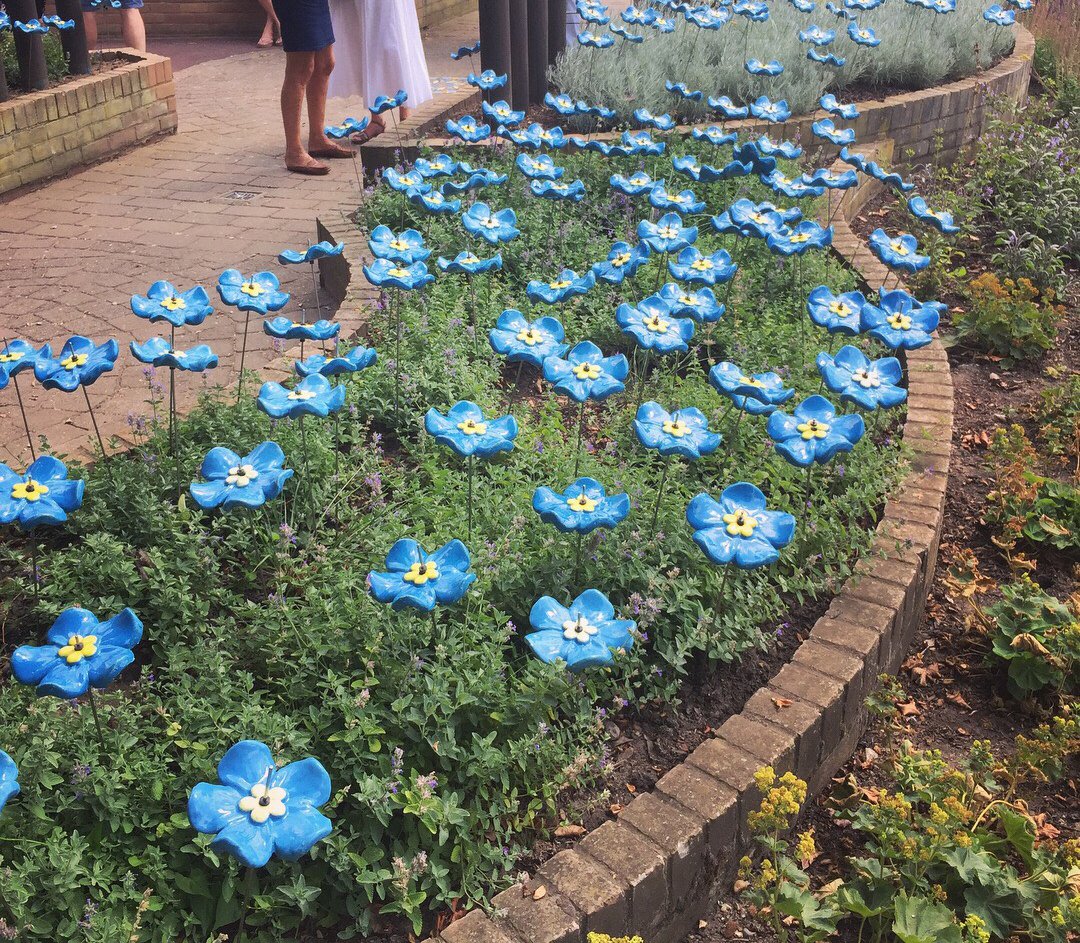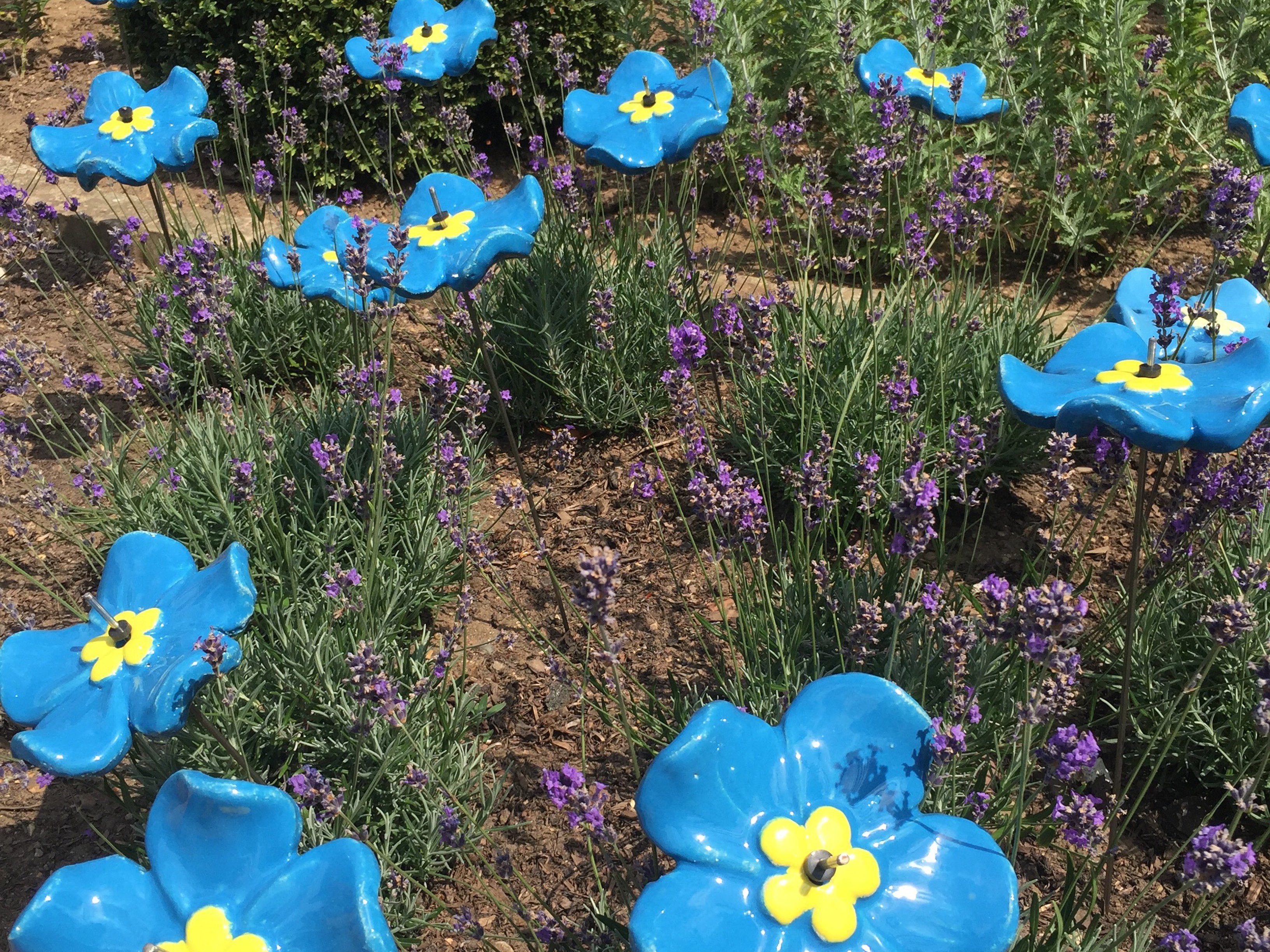 The installation which required the production of 1100 limited edition, ceramic Forget Me Not flowers was planted in the sensory garden in the grounds of Castle Park, Colchester.
Helen Scatola, of St Helena Hospice said the initiative has been a huge success, and the flowers were all sold out before the Castle Park display was opened to the public.