Winners announced! Explore the designs from the Staffordshire University design challenge
This year's Johnson Tiles brief tasked Staffordshire University students with the challenge of desining their own tile range, and they didn't disappoint!
For fledgling designers, the practical experience of developing a product, from trend research through to completion, is an important way to learn and grow. And it's our pleasure to be able to support this through our continued partnership with Staffordshire University.
This year's live design brief tasked the students with the challenge of designing a range inspired from the past, while incorporating a contemporary twist, to ensure an on-trend and commercial rsult. The budding designers each searched for a gap in the market, exploring the different manufacturing techniques to create a collection of two decors and three complementary plain tiles. All the students stepped up to the challenge, producing industry-relevant designs that were hard to judge.
Please take a look at the winner and runners up below - and keep an eye out for these outstanding designers in years to come!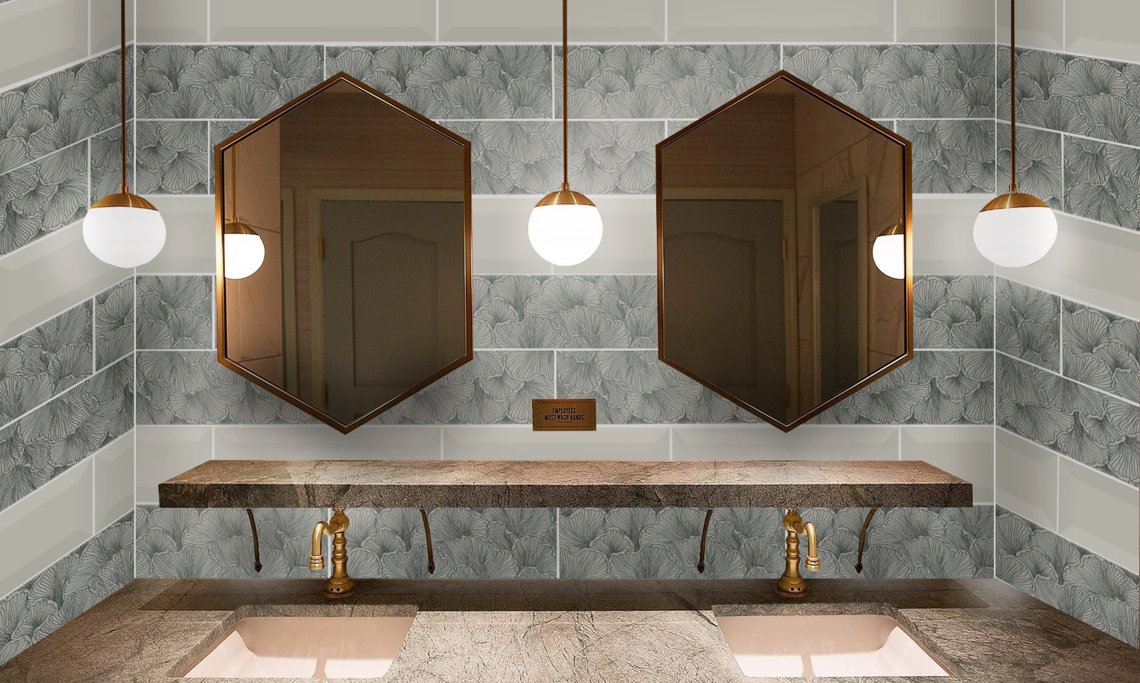 The winner: Molly Harvey with Wild Oyster
Exploring the decorative style of the 1920s and 30s, Molly's striking designs take a close look at the detailed and textured characteristics of natural forms. Featuring a metallic finishing, the decor tiles can combine to create a mural or patchwork design, adding opulence and visual interest to a space.
Judging the designs, Johnson Tiles Senior Designer Amy Pears says, "Molly has demonstrated excellent trend and colour awareneess, creating a highly commercial range with on-trend colours and flowing decors that are perfect for today's market."
Explore more of Molly's work on Instagram: @mollyharvey.design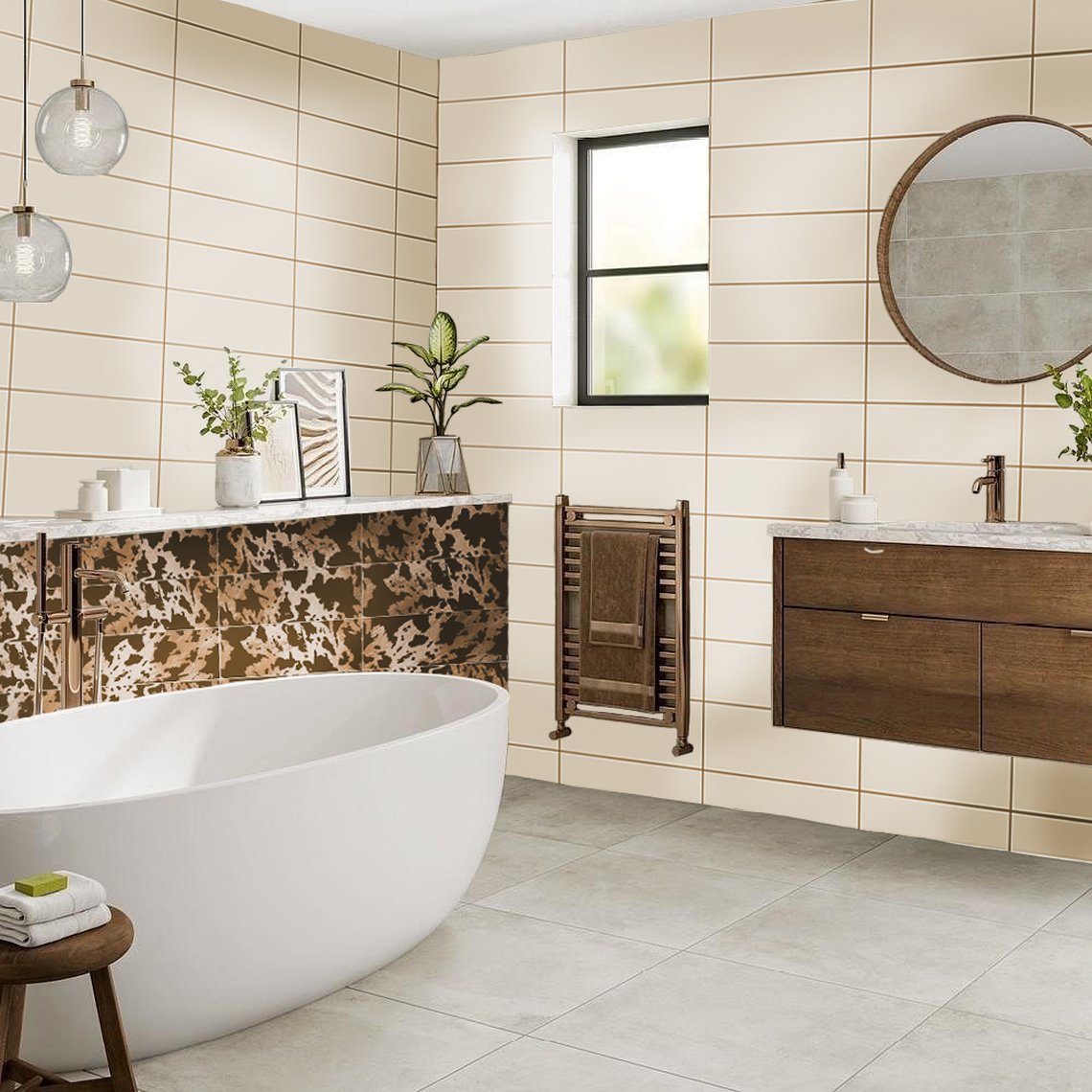 Runner up: Sarah Palphreyman with Cosy Oats
Influenced by the trend for earthy tones, Sarah developed a soothing collection of neutral tiles that inject a warm and cosy feeling to any space. Incorporating elements of natural texture, the soft lines and colour palette combine for a muted and relaxing effect.
Amy says, "This range is exciting, offering a different concept through the use of different textures and an interesting colour palette."
See more of Sarah's designs on Instagram: @s.j.p_designs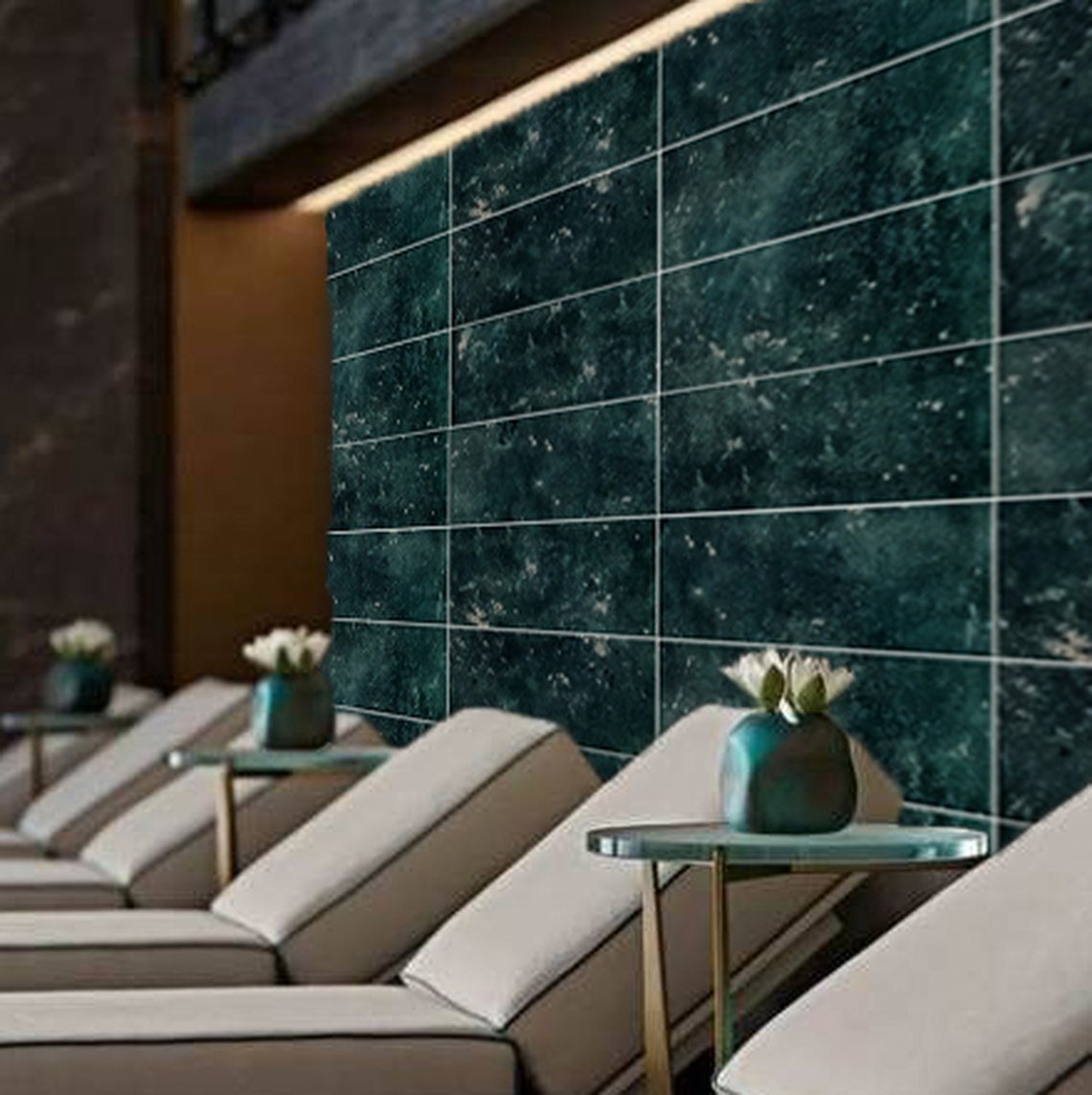 Runner up: Ellen Fellows-Roberts with Less is More
Taking inspiration from the Serenity trend, Ellen's tile collection focuses on simple shapes and patterns that are often found in natural, old surfaces. Featuring a balanced colour palette of neutral tones and rich green and blue hues, the contemporary collection emits a sense of luxury.
Amy comments, "This excellent design approach showcases Ellen's strong colour and trend awareness, with the earthy colour palette suiting the theme and creating a luxurious and relaxing range."
Discover more of Ellen's designs on Instagram: @ellenlouise.designs
A huge thank you to all of the students who took part and congratulations to our winner and runners up! You can see more of the work from Staffordshire University's Surface Pattern Design students by following @surfpatstaffs on Instagram.