Johnson Tiles & Material Lab collaborate for Trend Forum
Hosted by Material Lab, the celebrated design resource studio in central London, and featuring guest speakers from our design team, the Tile Trace Trend & Format Forum delivered insights into the latest interior design trends and how they translate into tiling products for today's commercial interior spaces.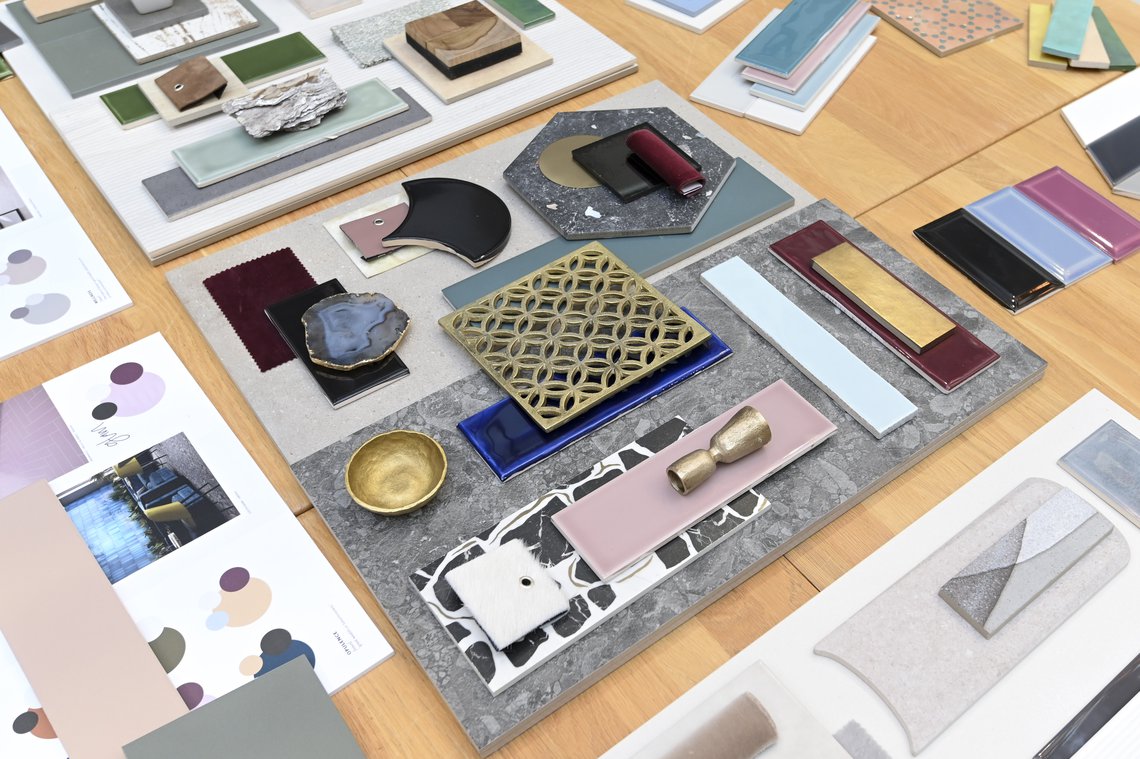 Astral
Characterised by opulence, the Astral trend is all about luxury and glamour. Contrasting textures of metallics, lustres and high gloss bring this trend to life, which when paired with rich materials like silks and velvets, create a positive vibe. Astral features a seductive colour palette, focusing on strong, earthy tones balanced with deep indigos and purples. Iridescent shimmer effects add depth and quality to commercial interior spaces.
For tiles, this trend is explored through surface detail to provide texture and structure for interest and value. Pair deep, earthy colours with engaging surface aesthetics for luxury tiles. Our ranges perfect for expressing the Astral trend include Minton Hollins, which features rich colours for a luxurious feel, 1901, a heritage collection that combines a contemporary format with traditional glaze effects and South Bank, an award-winning range showcasing stunning depth of colour.