As expected New Designers was full of exciting, emerging talent, making it extremely challenging for our Design team to award 'Adore' tags.   Four designers took our attention, for their strong commercial awareness, attention to detail, and use of colour. Congratulations to the following designers, and good luck in their future design careers.
Rebecca Hempton
The attention to detail of Rebecca's work 'Eclectic Ecclesiastical' caught our eye. Inspired by history & architecture including the famous Duomo cathedral in Milan.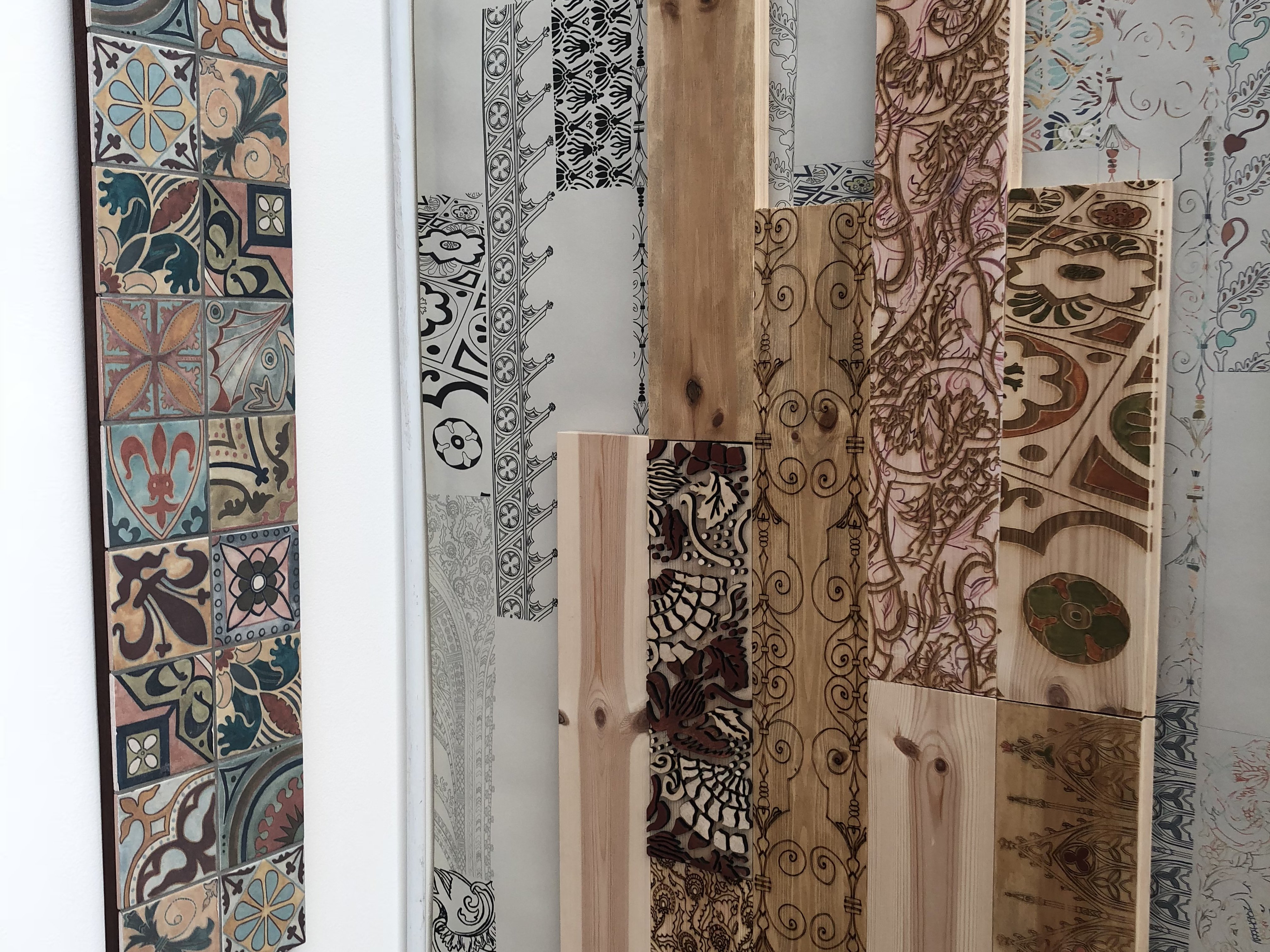 A unique interior collection was created ranging from flooring to wallpaper. Tessellated patterns were explored using various techniques from laser etching and engraving to create bespoke finished pieces.
Jenny Harris
We love how Jenny has produced her striking florals and botanicals layered with natural textures. Jenny has a strong eye for colour, taking inspiration from the atmosphere throughout the winter climate.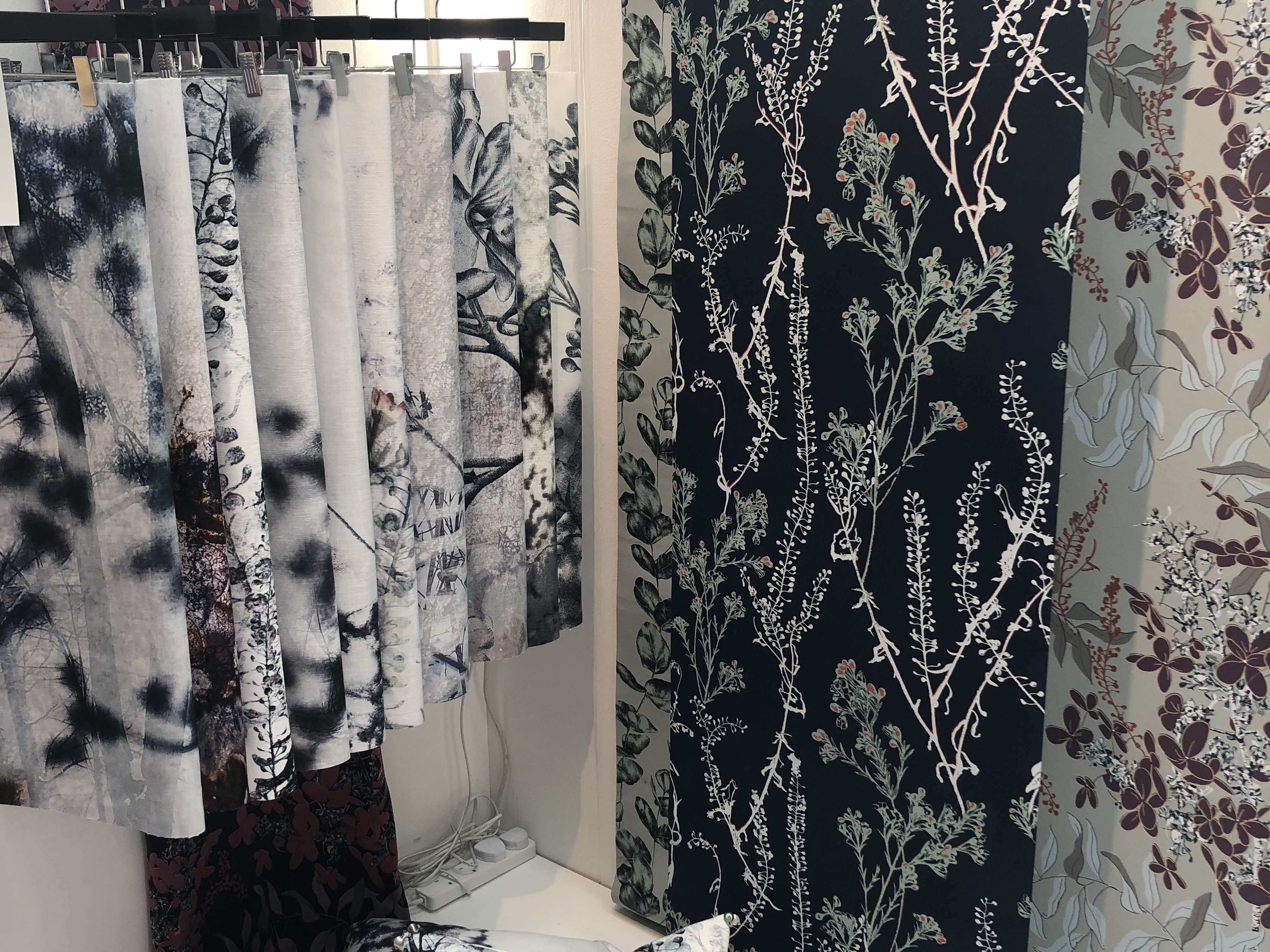 Jenny has produced an exciting and impressive furnishing collection called 'Diaphanous'. Technical drawings and textural effects are combined to bond simultaneously as a collection.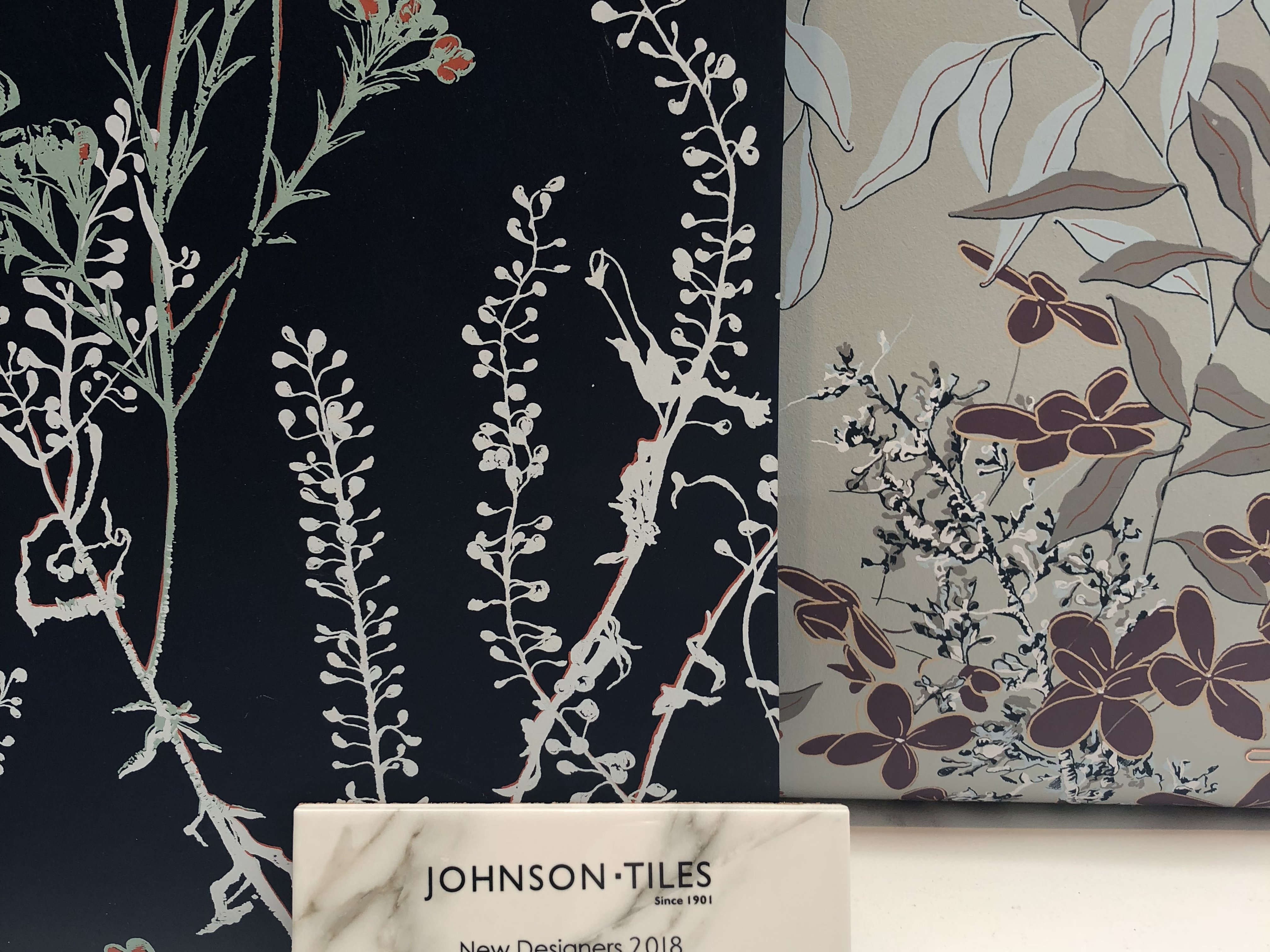 Sarah McCann
Large-scale prints and use of colour drew us to Sarah's stand.
Sarah explored the idea of what perception is and how each individual understands and interprets art.  Her designs evoke a feeling or mood, reminding the viewer of a particular memory.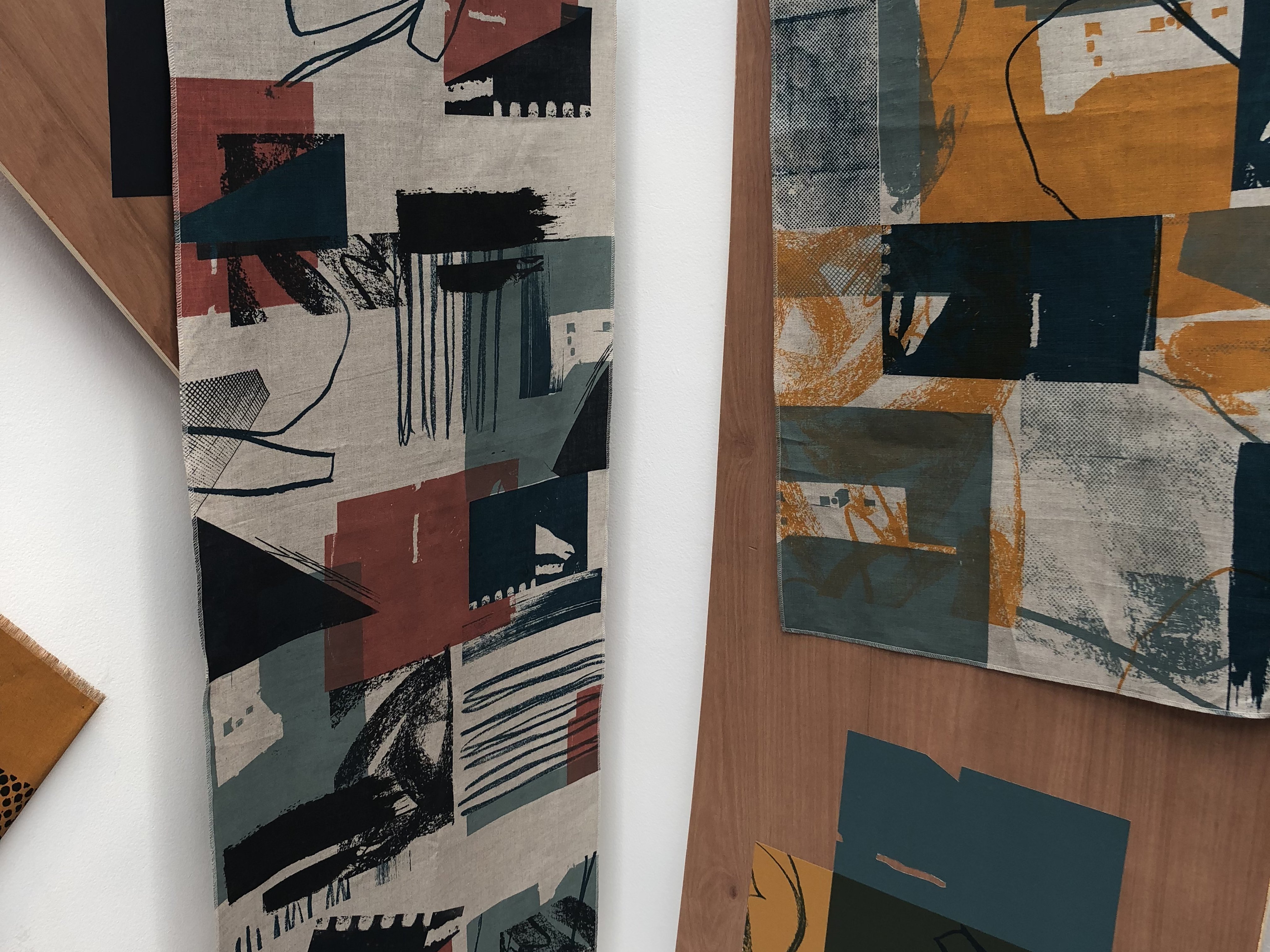 Sarah has produced a stylish and sophisticated collection, with the use of photographic images and mark-making creating textural abstracted images using an on-trend colour palette.