Staffordshire University: Surface Pattern Design Students
We are thrilled to have recently welcomed this year's cohort of Surface Pattern Design students for their annual industry design brief with us. Starting back in 2017, this long-standing partnership with Staffordshire University has seen nearly 100 fledgling designers undergo product development, trend research and completion of their own tile designs.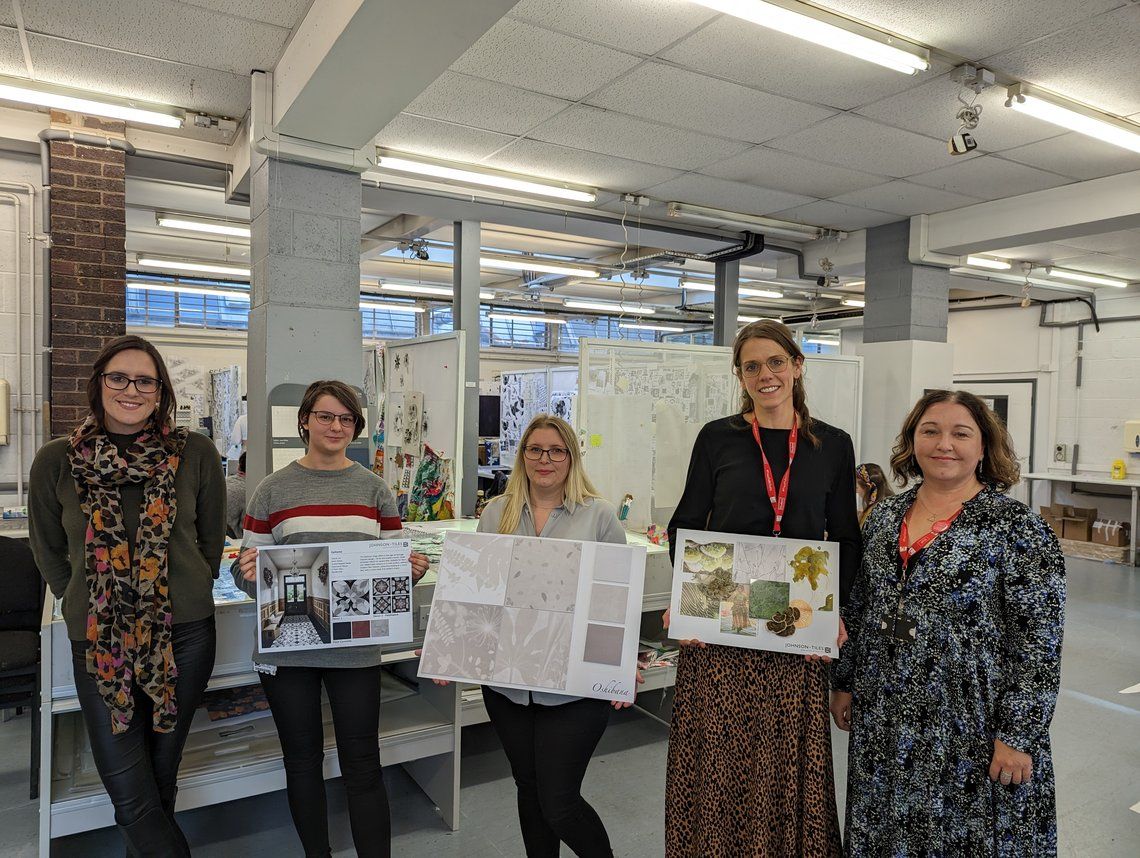 The Task
This year, the students were tasked with designing 2 floor tile décors that co-ordinate with 3 matching plain tiles, inspired by future emerging trends. Senior Designer, Amy Pears, set this exciting and challenging brief:

"I love helping the students grow and develop, especially those in the local area. I'm a Surface Pattern Design graduate myself so it feels great to support local communities here in the Potteries. We gave a little twist to the typical design brief this year, by asking the students to create floor tiles. Encouraged to think outside the box, I hope the students will ask themselves 'what's missing in the tile market today?' and 'what gaps in colour and texture can I use?"

The students, following their initial brief and factory tour at Johnson Tiles HQ in Stoke-on-Trent, worked on their trend research, mid-point review and final exhibition. The designers each presented their work and rationale to Amy and celebrated their successes together.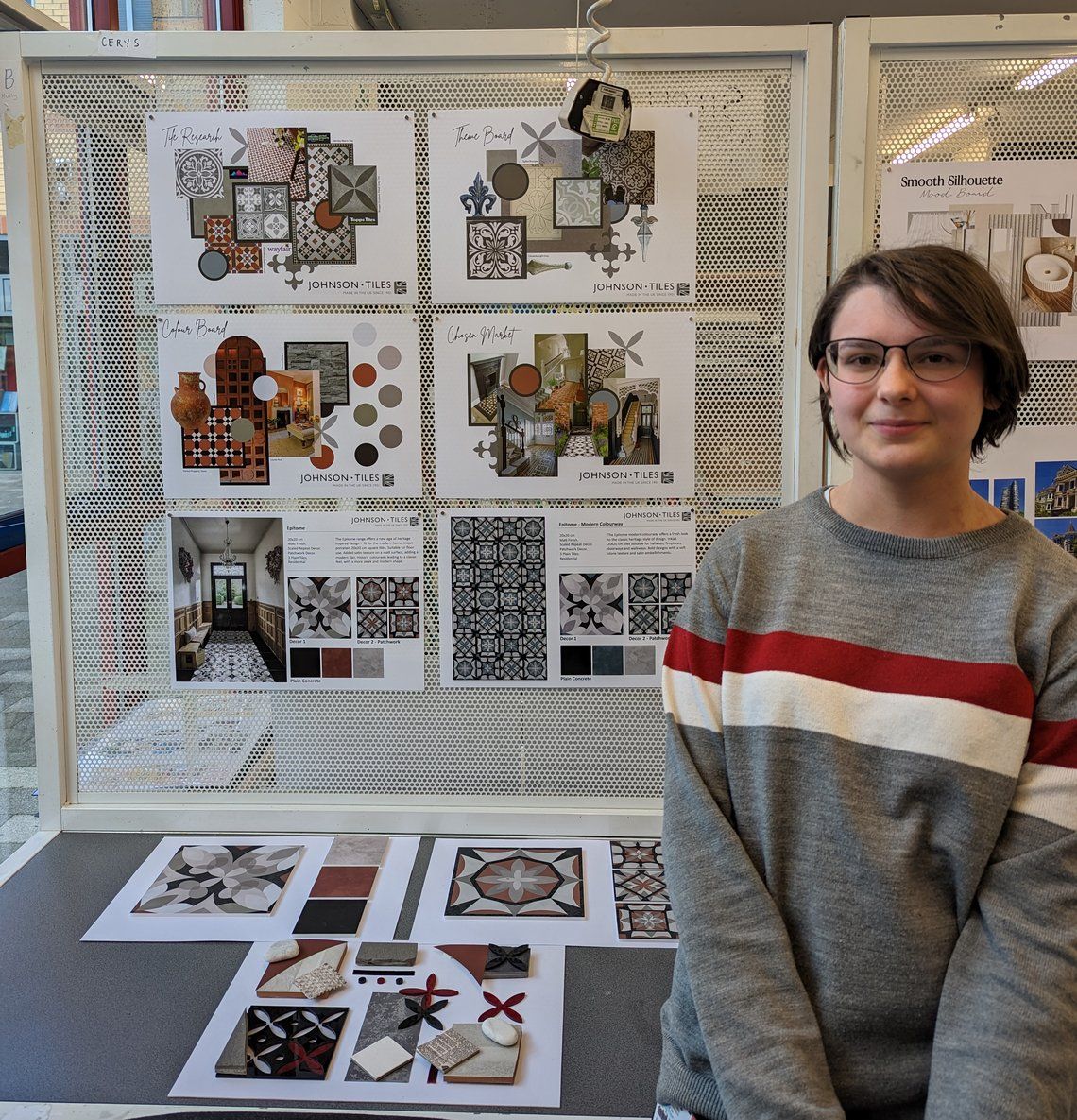 The Winners
We are thrilled to announce that this year, the standard of work that was presented was far too impressive to select just a single runner up. Therefore, the two talented runner up prizes were awarded to:

HARRISON HAYTREE
Harrison approached the brief wonderfully, focusing on our heritage background with a strong understanding of how tiles work together. Opting for period tones with a modern twist, Harrison's range is ideal for today's market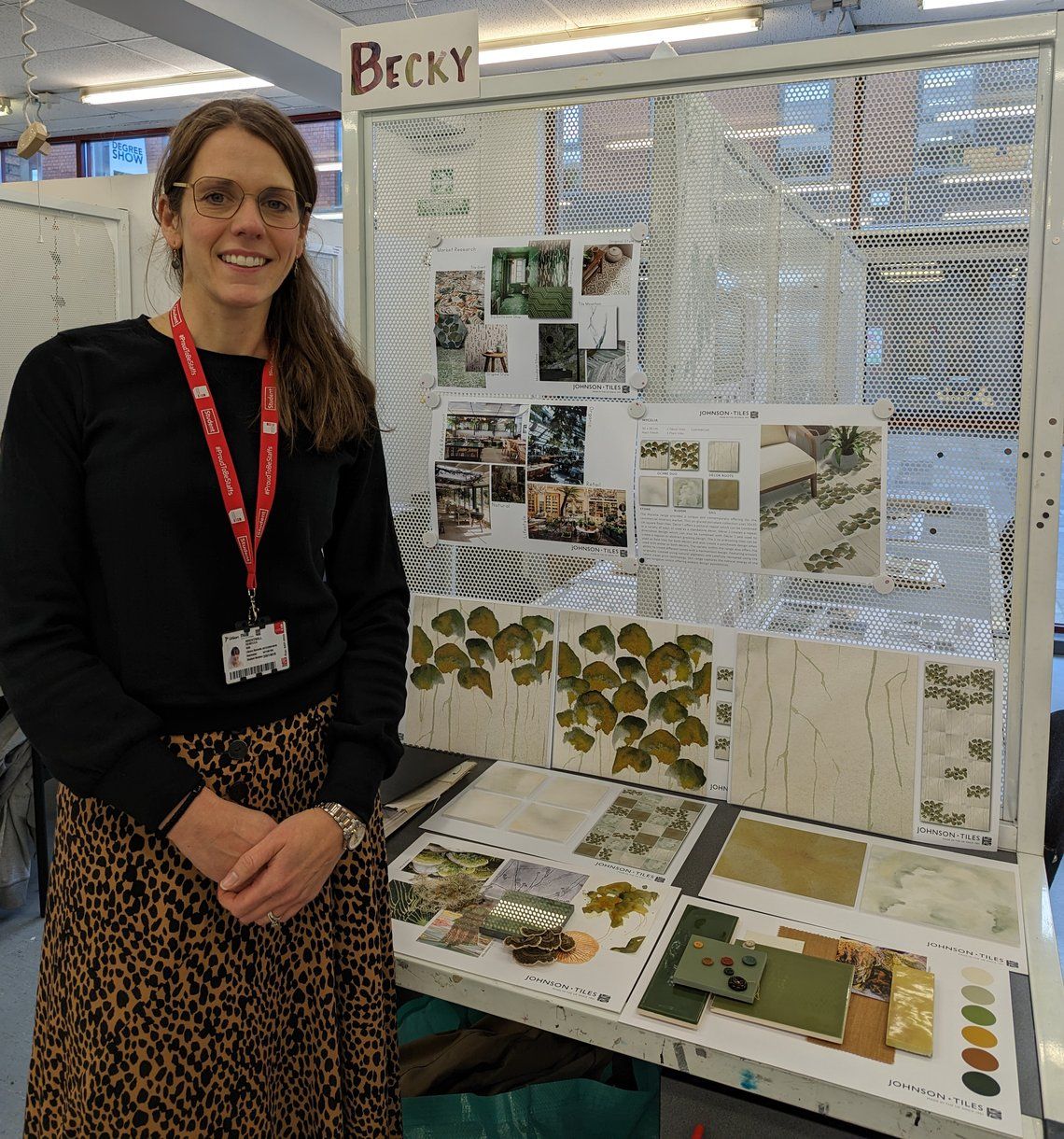 BECKY BRENTNALL
Becky retained her beautiful hand painted approach from initial development through to CAD work. Her theme of nature doted a mix of digital and painted qualities, allowing the final outcome to achieve unique and innovative style which answered the brief exquisitely.
The grand prize winner who will receive both an industry placement and their tiles made is…
EMMA MILLER
Emma presented excellent trend and colour awareness by adapting a unique and innovative approach with her foliage theme. Her understanding of the dual décors concept was proven, with her introduction of tonally balanced plain tiles to complement her more elaborate design. A fantastic commercially appealing offer.
Congratulations to the entire cohort of Staffordshire University's Surface Pattern Design students for their excellent presentations and evident passion for the industry – you all have very bright futures ahead of you!