How we made the Tower Poppies
Designed by ceramic artist Paul Cummins, five million people are estimated to have visited the Tower of London's moat in 2014, to see the Blood Swept Lands and Seas of Red exhibition.
Taking place over four months, the installation featured 888,246 handmade ceramic poppies, produced to commemorate the centenary of World War I, with each intended to represent one fallen British or Colonial serviceman.
Making of a memorial
With the target of hand making 888,246 poppies in just a matter of months, we were approached by project artist Paul Cummins to help. In response, we set up a team of specialist ceramic artists, to work at our factory in Tunstall, individually making and decorating every poppy by hand.
Around 8,000 poppies a day were made by the team, in a labour-intensive process involving a very traditional, skilled method of making, beginning with clay processing to produce slabs.
Flower templates were then cut from the slabs, with the two layers formed into the poppy shape. Each poppy was dried for a minimum of six hours in a cabinet dryer, which reduced the moisture content enough to fire them in the kiln. The poppies were then biscuit fired, hand-dipped, and re-fired to high temperatures before being dispatched to Paul Cummins' studio in Derby.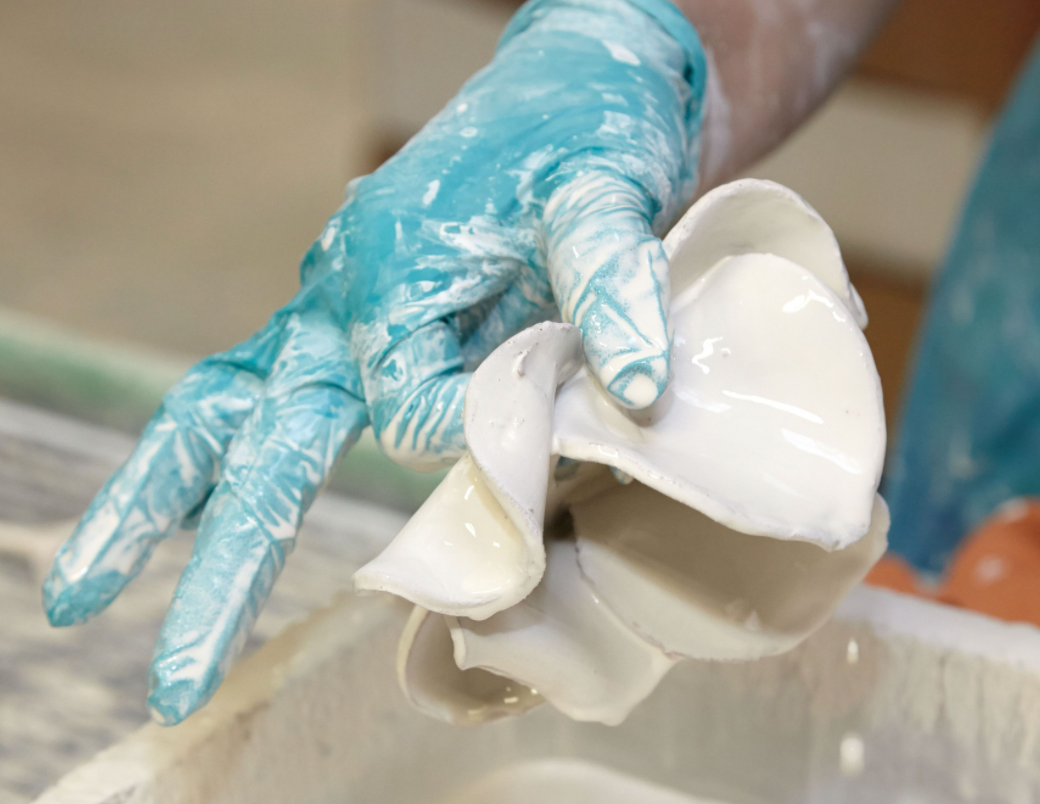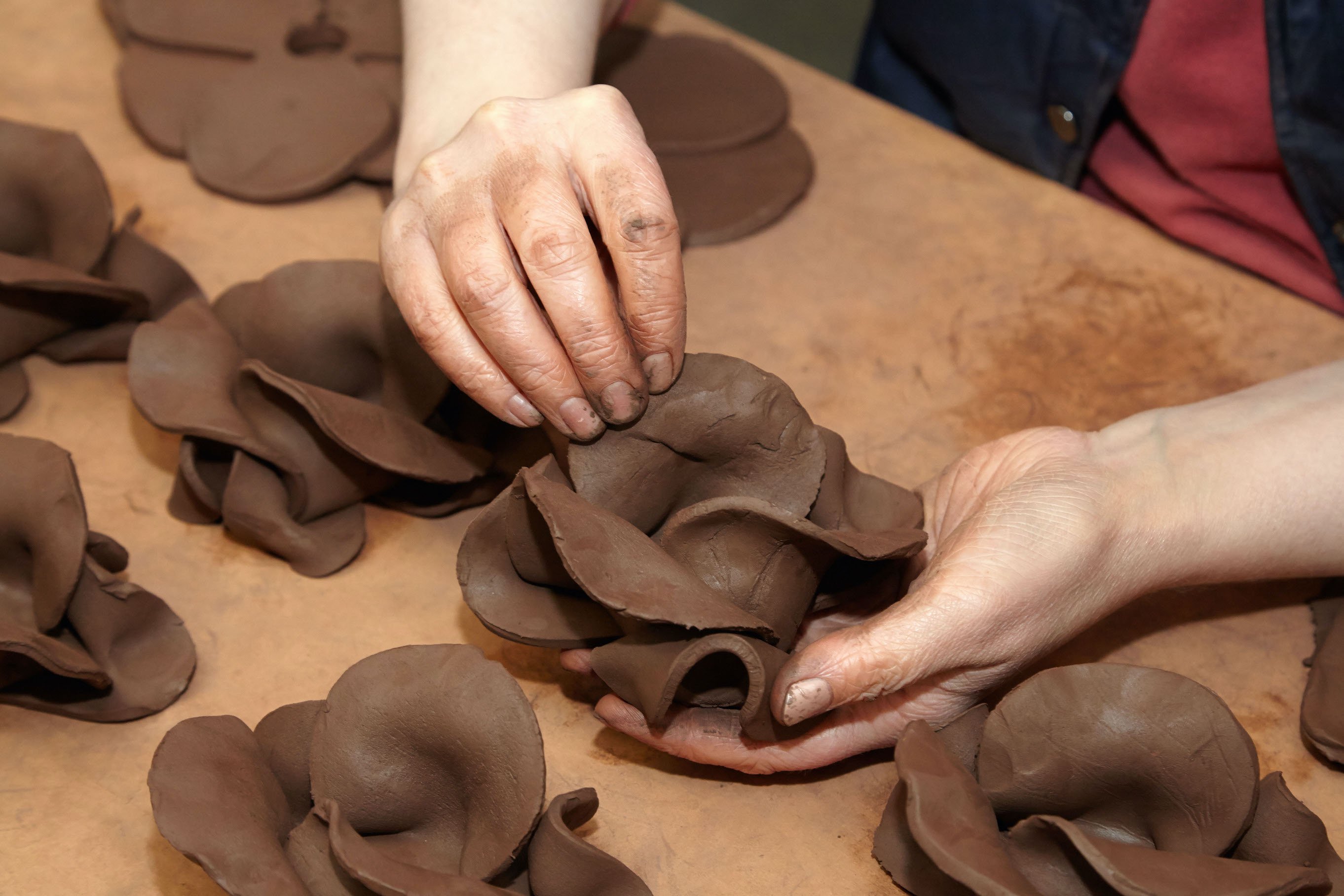 Involving the community
Local veterans from the Stoke-on-Trent branch of the Normandy Veterans Association visited the factory to see the poppy making process in action and meet some of the artists. We also invited children from special educational school Abbey Hill who had a go at making their own poppies.
In 2018, two years after the poppies had left the moat for their new homes all over the world, Stoke-on-Trent welcomed two main features of the installation 'Weeping Window' and 'Wave' to the city as part of 14-18 NOW.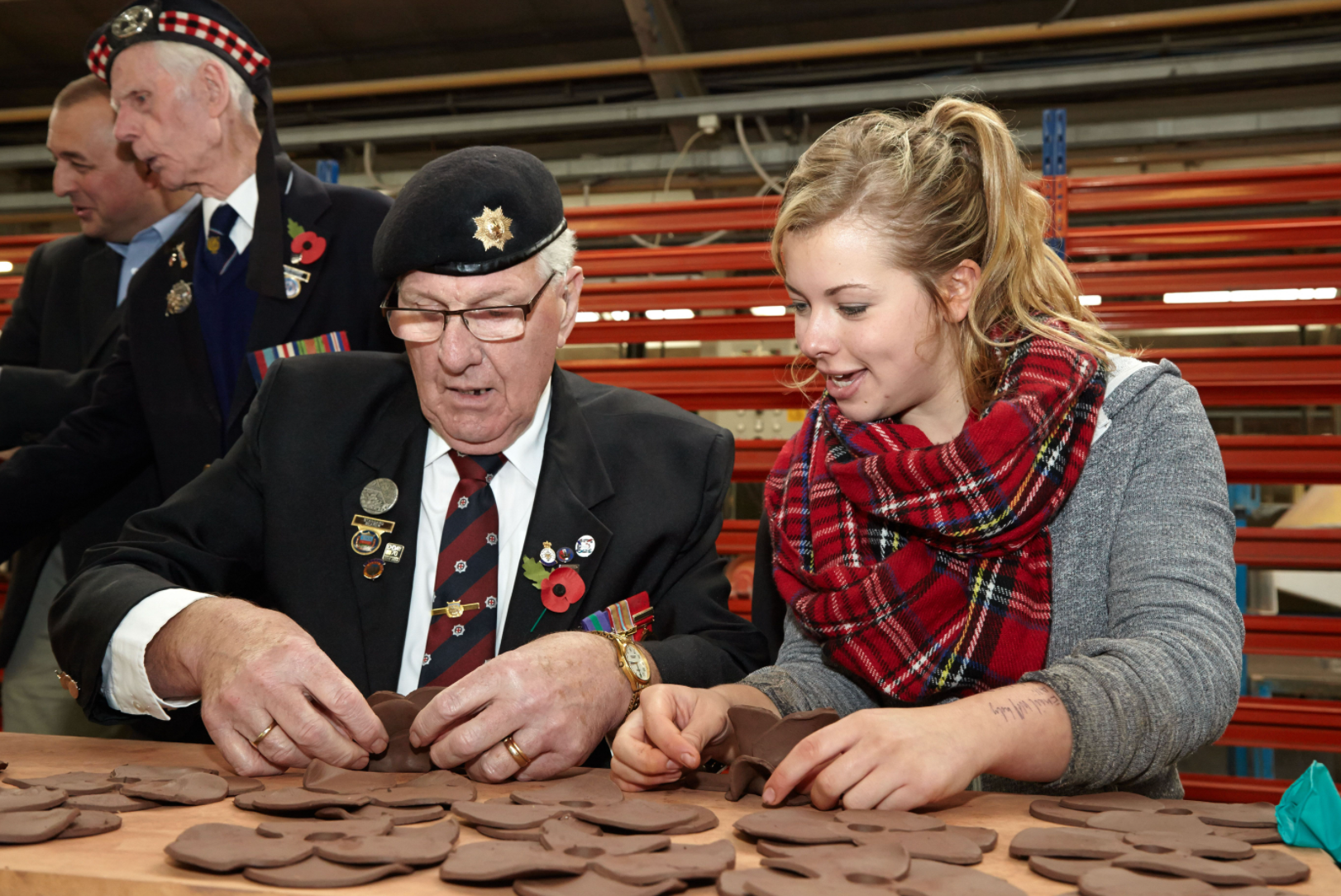 A lasting legacy
Six years on, the ceramic poppies of the Blood Swept Lands and Seas of Red installation have become iconic; synonymous with remembrance and a poignant tribute to all those who lost their lives in WW1.
On this Remembrance Day - the first of the new decade - we once again focus on the true meaning of each and every poppy, paying our respects to the affected individuals and their families in the best way we know how - careful, heartfelt craft.