Taking place in Frankfurt, the show provides the A&D community with a first look at what's set to be 'hot' in the world of commercial interiors over the coming 12-months.
This year marked the event's 50th edition. And with the added novelty of a new decade having dawned, there was an added level of excitement in the air. Here we share the top trend spots from the show, as curated by our designer Amy Pears.
Where I Belong
The overarching theme of Heimtextil 2020, "Where I Belong", comprised a selection of colour and design trends linking to identity in contemporary society. This included:
Maximum Glam
Here, 'more is more'. Leading with vibrant colours and clashing textures, schemes were steeped in decadent glamour. From faux fur to fringe and jacquard weave, the theatrical glitz of the roaring 1920s was captured and reinterpreted for a 21st century audience. Rebellious and riotous, Maximum Glam equalled pure indulgence.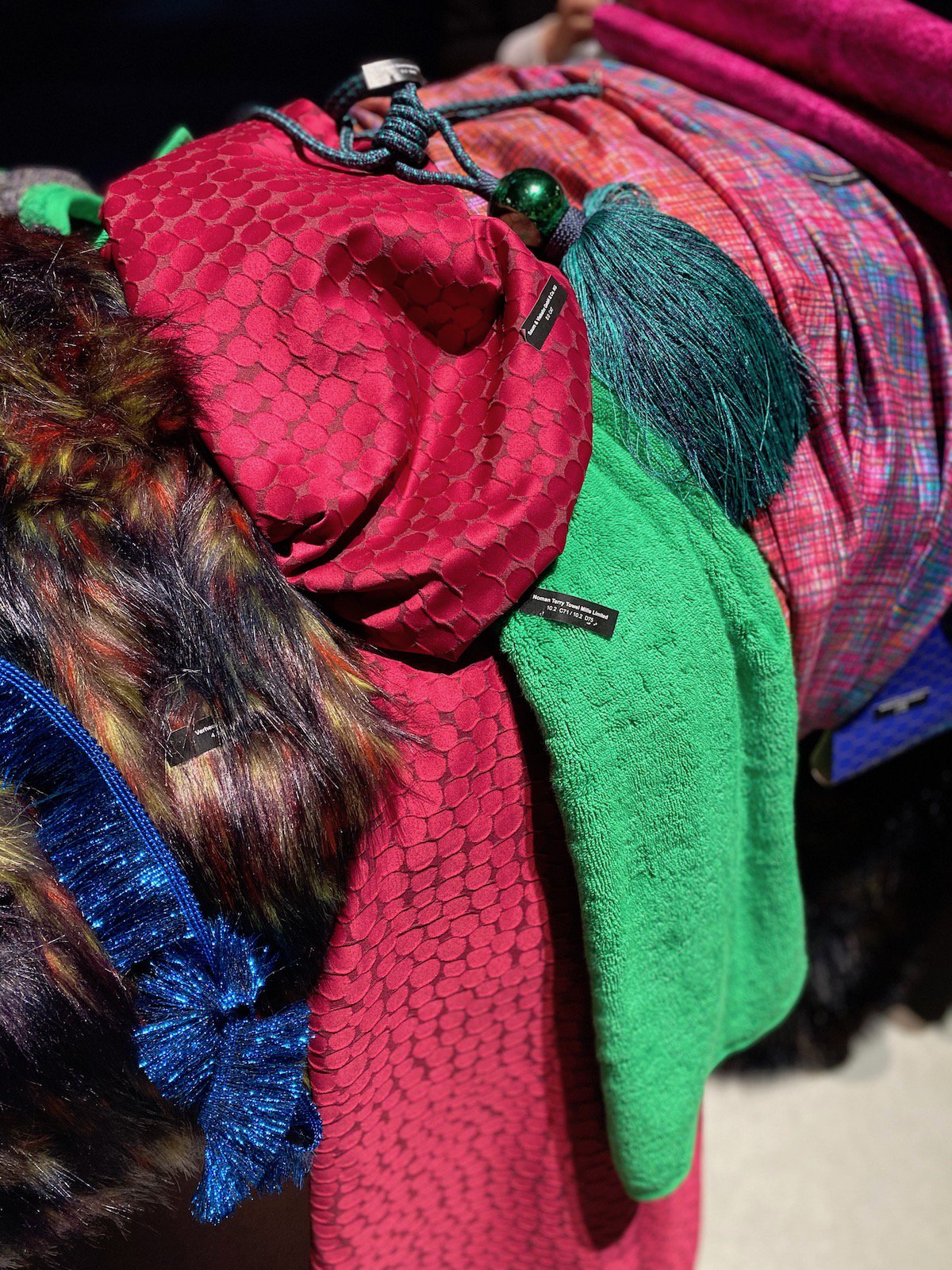 Heritage Lux
Reflecting on the past to inform our future lay at the heart of the Heritage Lux trend. Surface enhancement through ornamental patterning, embellishment and decoration was combined with blood red palettes, sapphire and mother-of-pearl to create a new kind of immersive experience.
Multi-local
This trend focused on fusing different cultural influences for harmonious visual results. Celebrating inclusivity over appropriation and honouring traditional craftsmanship, local community, cultural heritage and private identity - these influences are combined to create patterned textiles.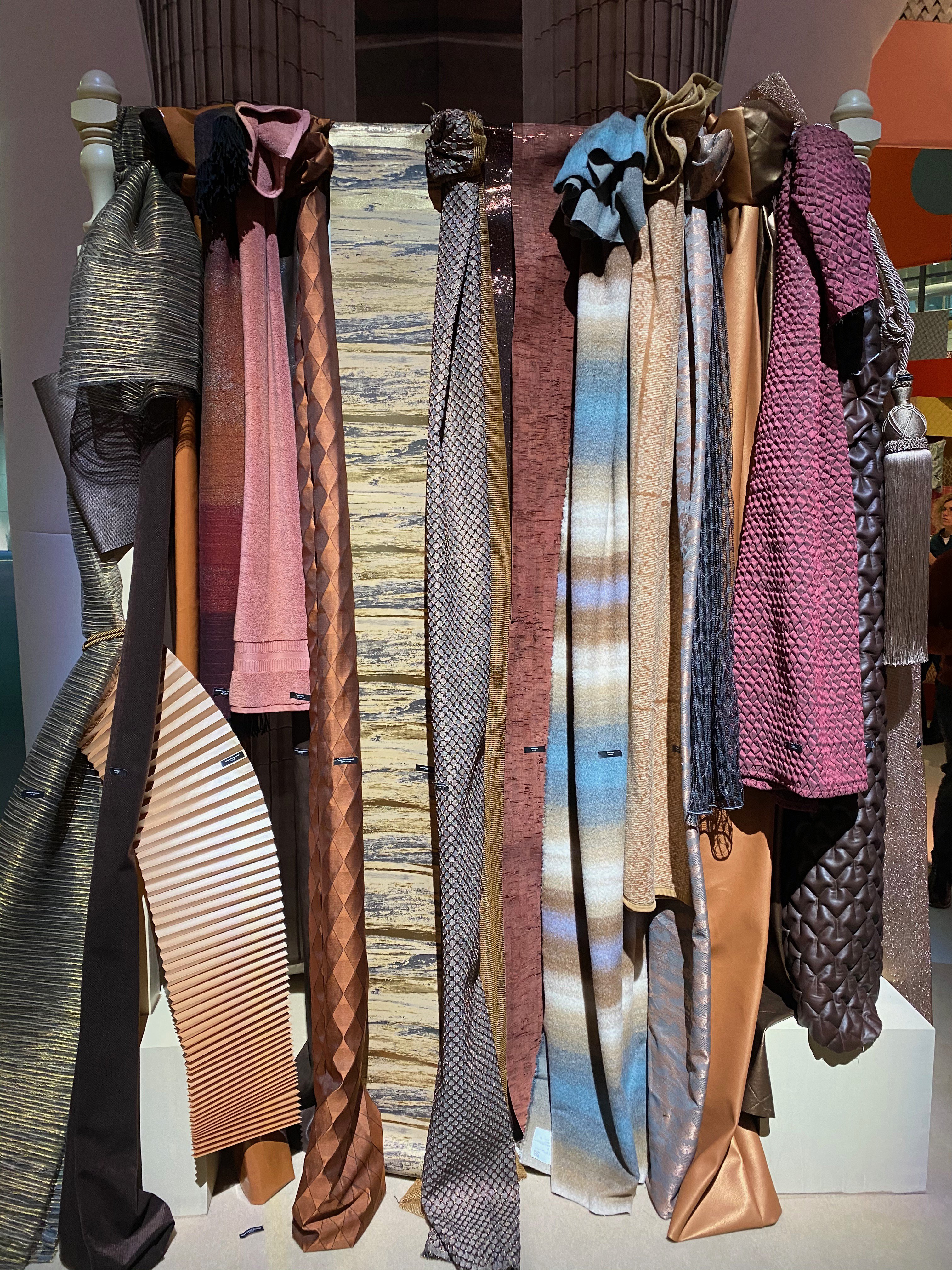 Pure Spiritual
Raw and organic textures were key to the Pure Spiritual trend, alongside seeking purity through soft and harmonious colour combinations. Grounded in nature, a balance was struck between realism and mysticism, with technology used for good.
Active Urban
Inspired by the sportswear trend, hybrid textiles represent functionality in commercial interiors. With an emphasis on performance, renewable resources and adaptable solutions, Active Urban is created to confront the challenges of our fast-paced, shape-shifting environments. A uniform palette of blue, yellow and grey was seen throughout.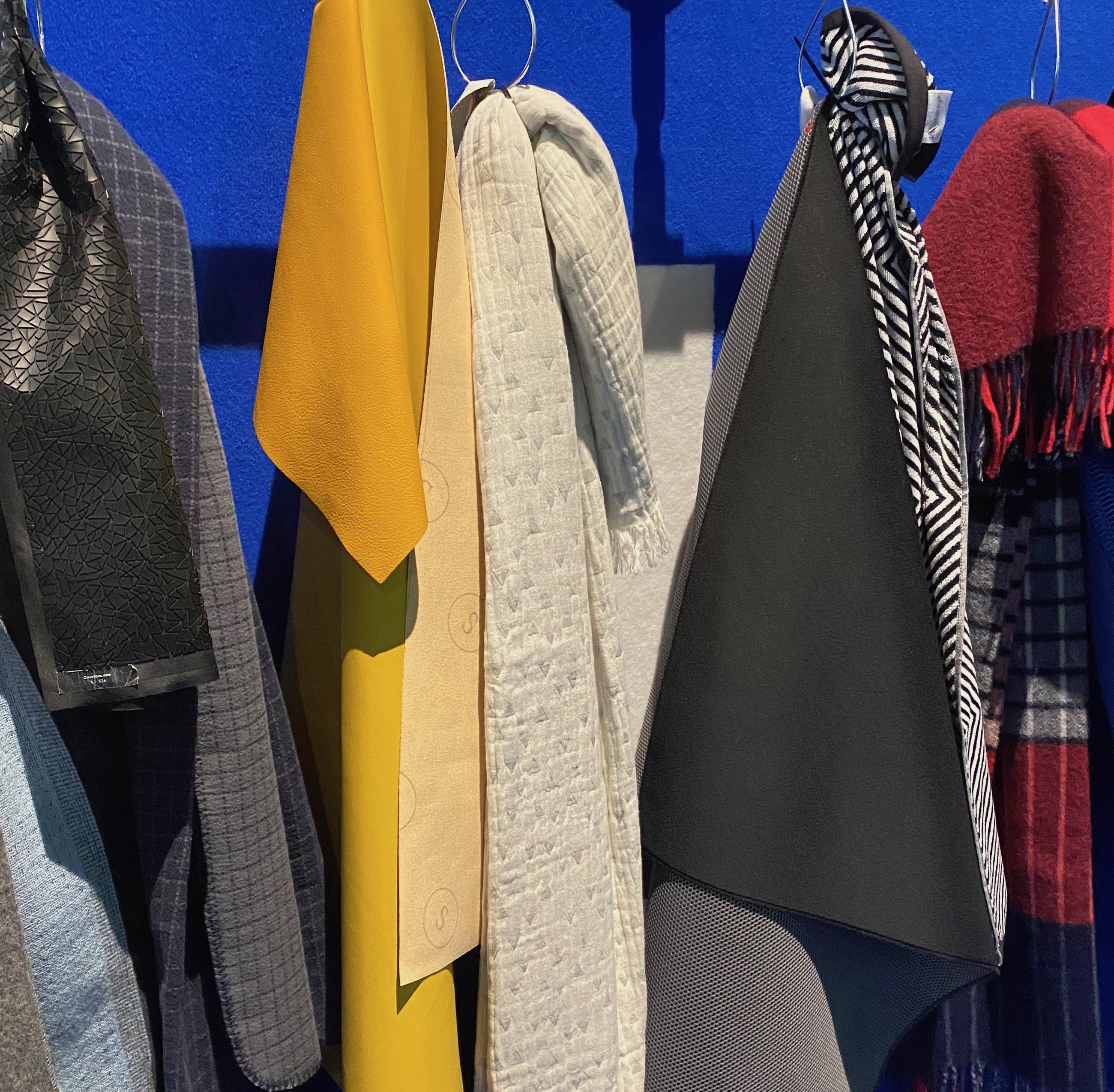 Additional trends
Outside of the official trend zone, the exhibition halls were buzzing with design creativity.
Across the brands and designer-makers showcasing their latest collections, there were some stand-out themes:
Foliage
Foliage has been a trend on the rise, and this year it's been accelerated. Almost every stand had its own take on greenery, ranging from subtle and delicate leaves to bold and vibrant shades.
Geometrics
When it comes to shape, geometrics remains prominent across a range of design surfaces. From simple linework to bold impactful block patterns, it's the trend that keeps on giving.
Colour
Muted colours were key throughout the show, with clear groupings of teals, blues, soft pinks and minty greens.
Neutrals
Pared back palettes took a warmer stance, combined with the layering of various textures and tones for a rustic aesthetic.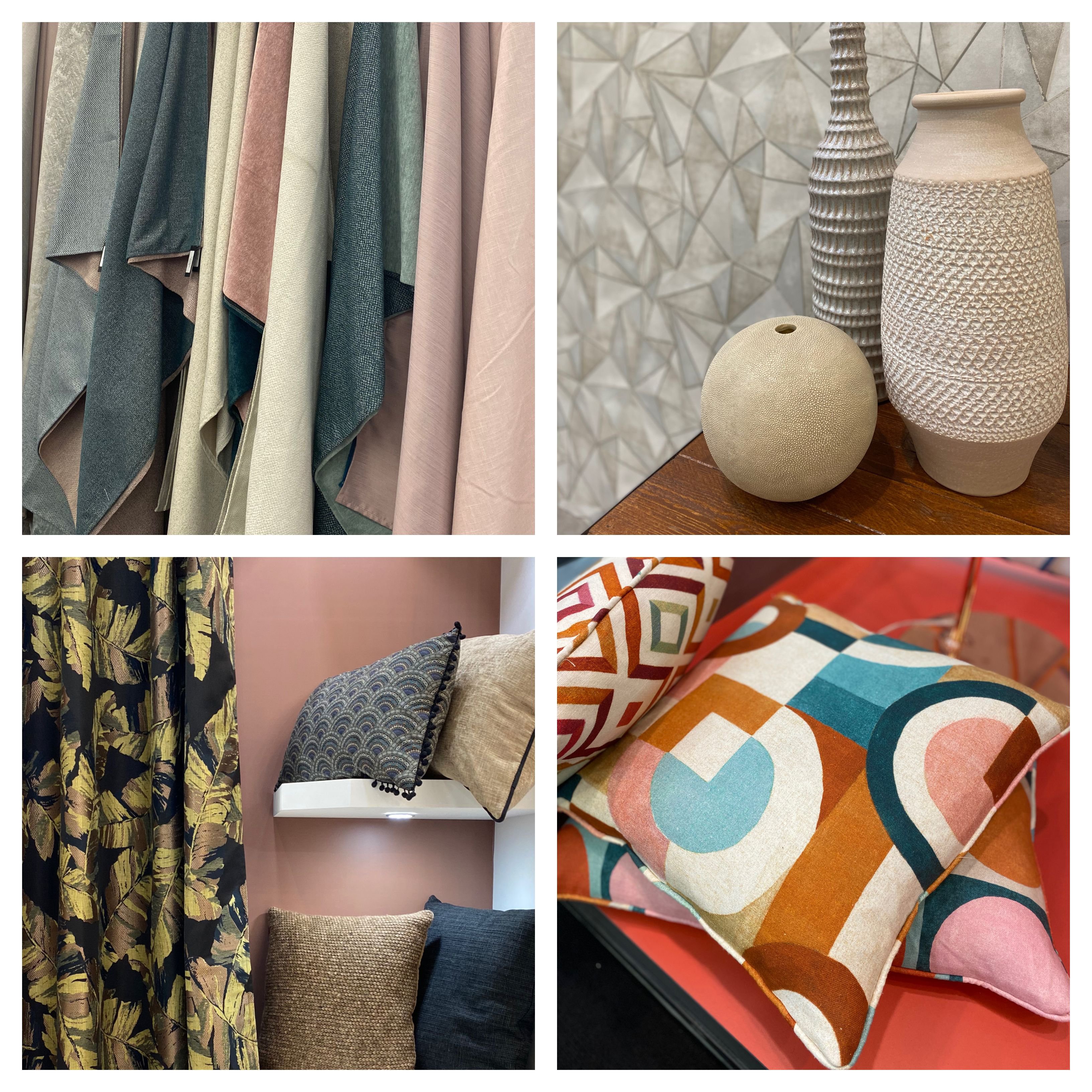 To see more of our top picks from Heimtextil, keep an eye on our Instagram account, where we'll be posting more highlights over the coming weeks.