Episode two (originally aired Sunday 12 January) saw the production team head to Addiscombe in South London, to support Sophia and Cookie in their restoration of an Edwardian terrace from the Arts and Crafts period.
The couple's aim was to renovate the property, while showcasing its original features. An integral part of this was choosing fixtures and fittings that were in keeping with the existing elements.
For the kitchen, our Minton Hollins collection complemented the overall palette of fresh greens and yellows – selected to mirror the shades of the parallel garden, which was made visible through the installation of large patio windows. Pluck London provided the kitchen worktops which, alongside the cooker, created the room's centrepiece.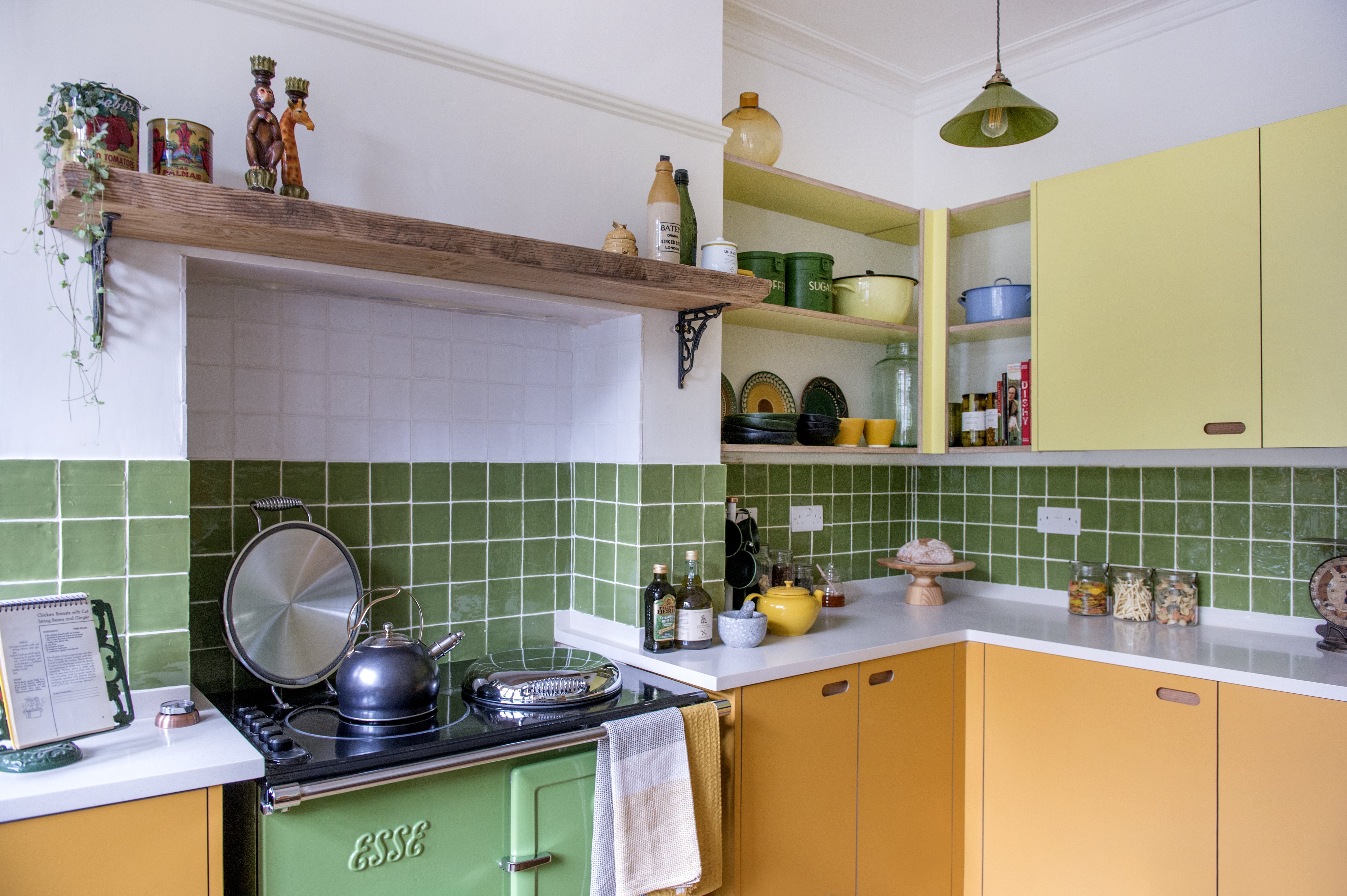 "Crafted and textured with lots of colour" - George Clarke
Homeowner Sophia explains the inspiration behind the scheme: "The colour scheme from the kitchen/diner is predominantly green. Cookie picked green to continue the garden colours into the house.
"Because the walls are green, we wanted to use the other colours from the downstairs palette for the fixtures and fittings. The kitchen cabinets are yellow, the armchair is mustard, the floors are brown, a lot of our kitchen stuff is orange. All the natural earthy colours."
Upstairs in the bathroom, our Savoy and Devonshire ranges helped create a calming aesthetic with bright blue the chosen hue for the walls, and a lighter, complementary shade and intricate pattern selected for the floor.
The finished property had the perfect balance of heritage decor with a light, contemporary feel, proving that classic Edwardian style can be updated to suit a modern family home.
Watch the full episode on Channel 4 catch up here. And if you'd like more information on any of the products featured, please get in touch.
All images courtesy of Amazing Productions