Design
Johnson Tiles' winner at new designers 2018
Once again it was a tough job for our Design team to select a winner at New Designers this year. The standard was so high across the hall, with exciting and emerging talent.
New designers is a fantastic launch pad for new and up-and-coming designers to present their latest work. We are absolutely honoured to be able to help these designers by offering an invaluable work placement to help their progress in the industry.
We are thrilled to have chosen Eve Campbell as our winner. Her whole collection stood out to us, with an interesting subject theme and strong colour palette...well done Eve.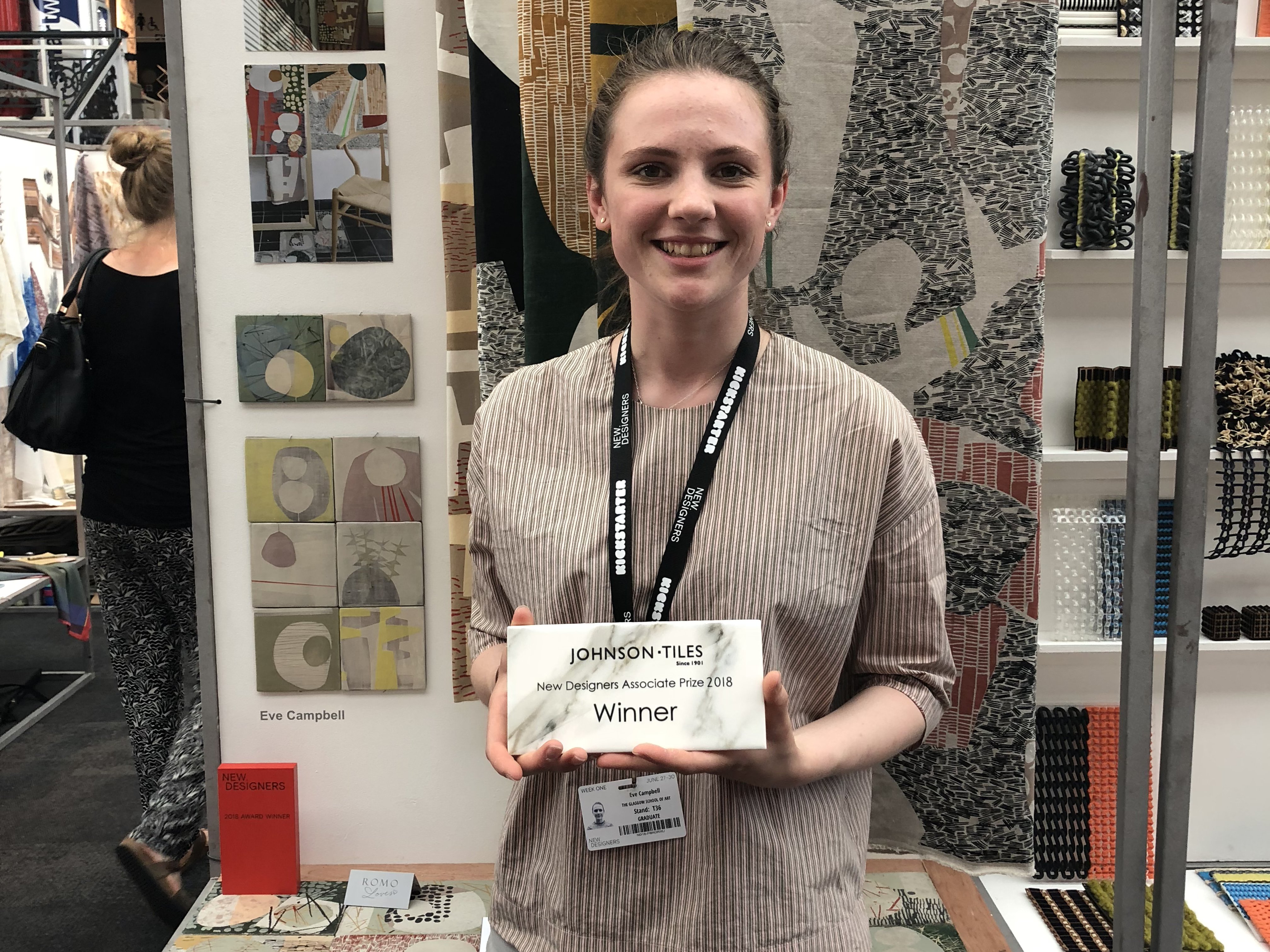 Eve presented an interior collection that captured the transient nature of surface and form on the Scottish West Coast.
She explored colour, pattern, shape with texture, translating this through to a fabric and tiles collection.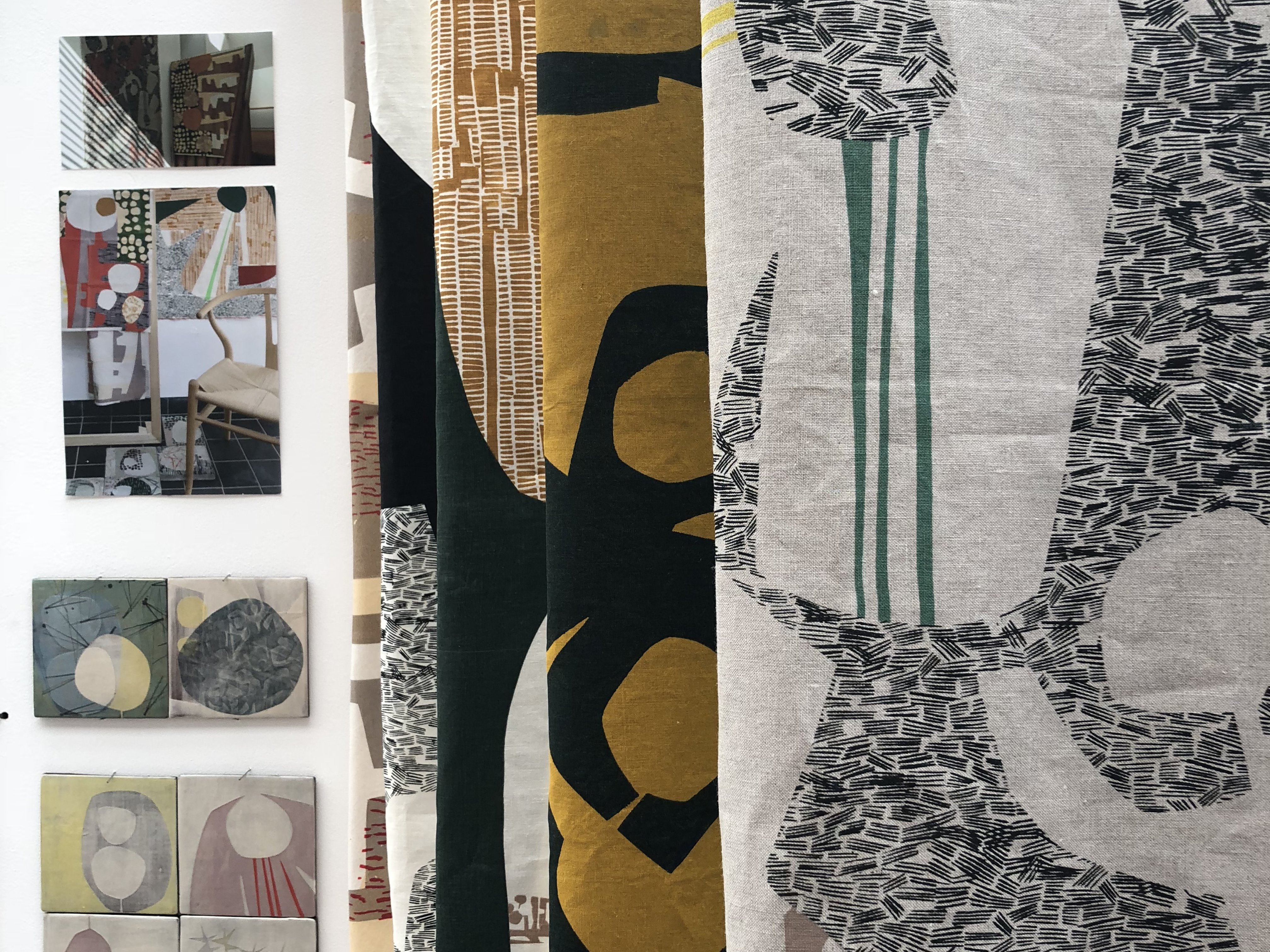 Experimenting with paper stencilling and colour mixing, playing around with large-scale patterns in a spontaneous manner, to create unique one off designs.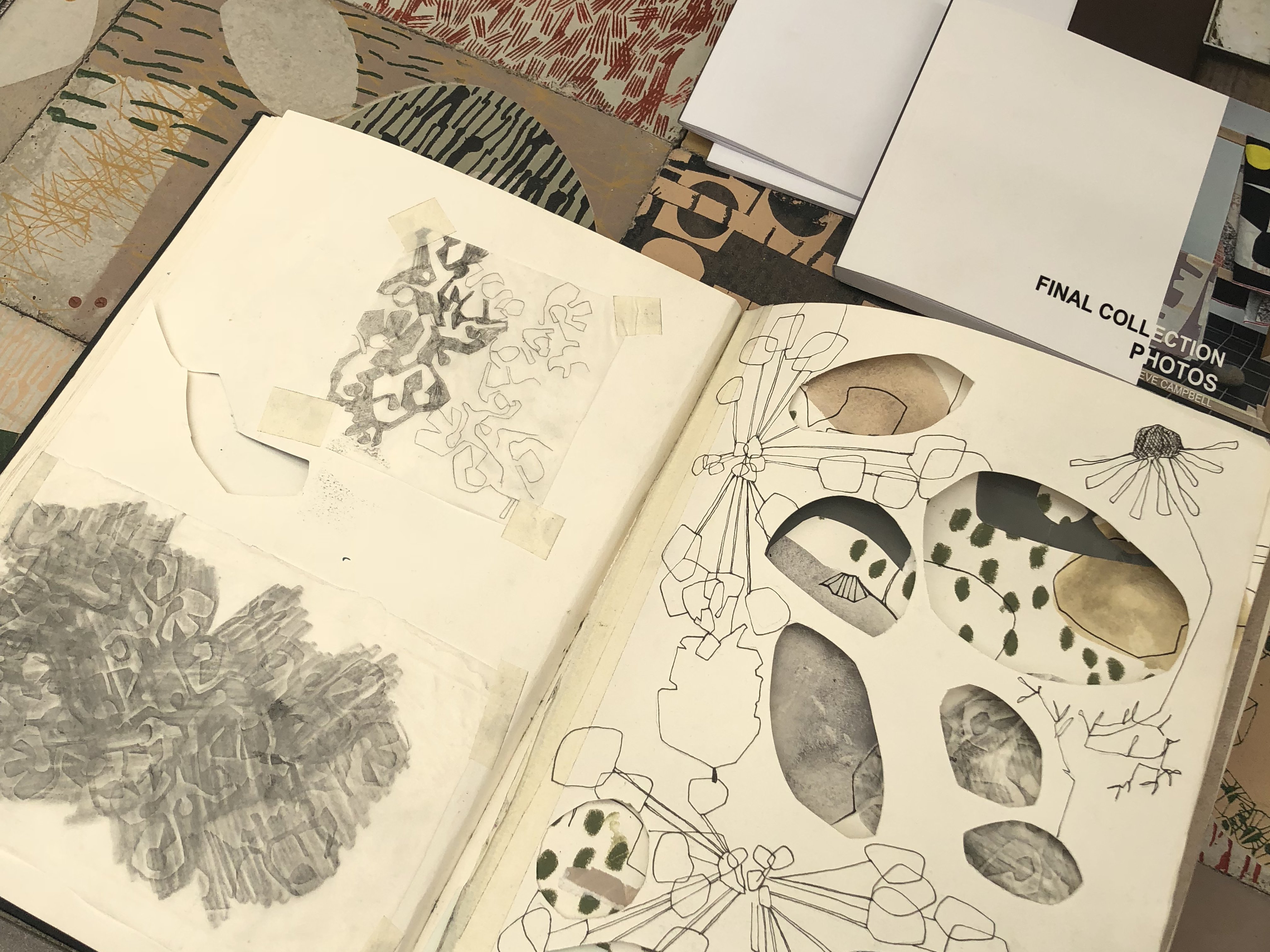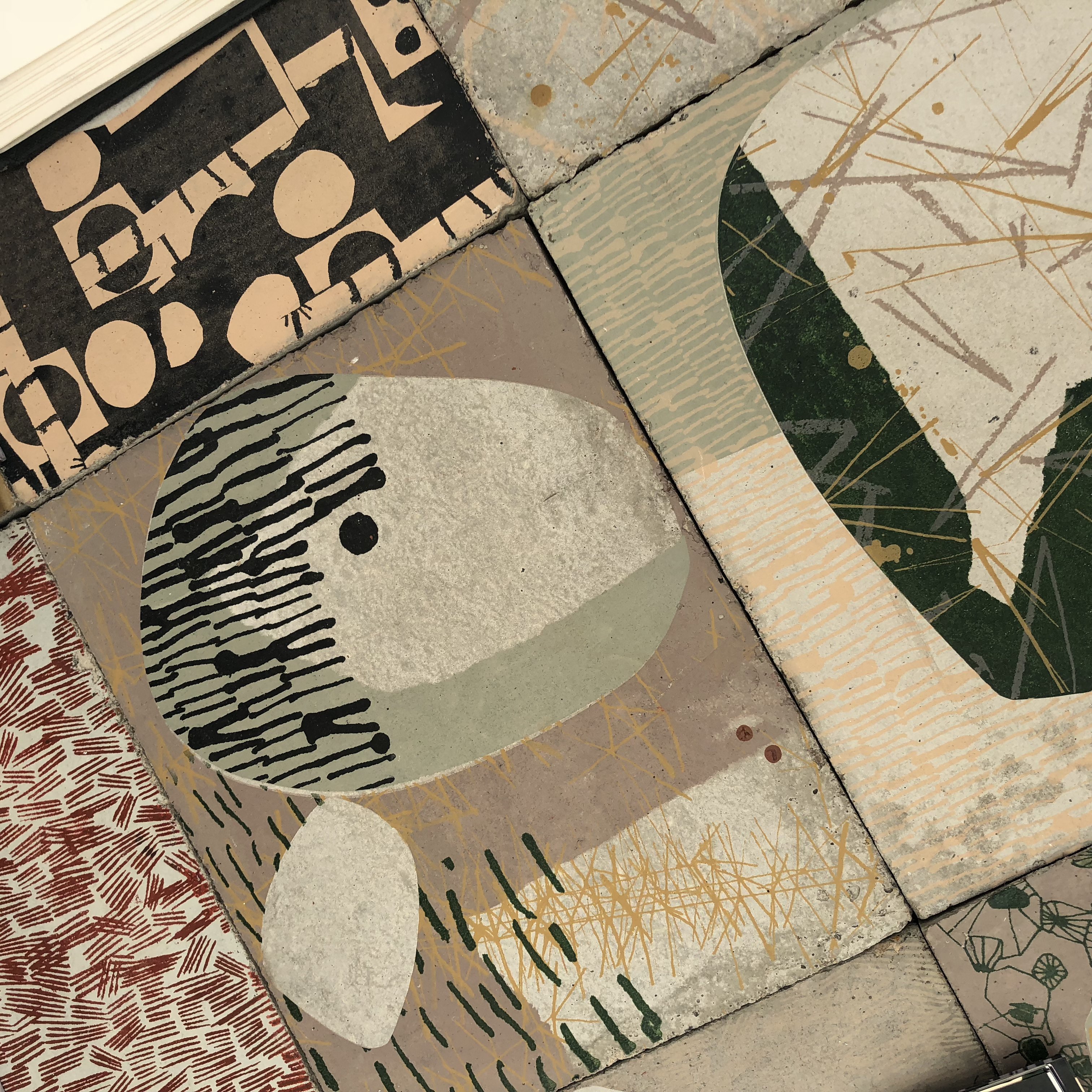 We are very excited to have Eve join the Design team for a week placement at the head office in the near future.