Tileables by Nina Beier at the 20th Biennale of Sydney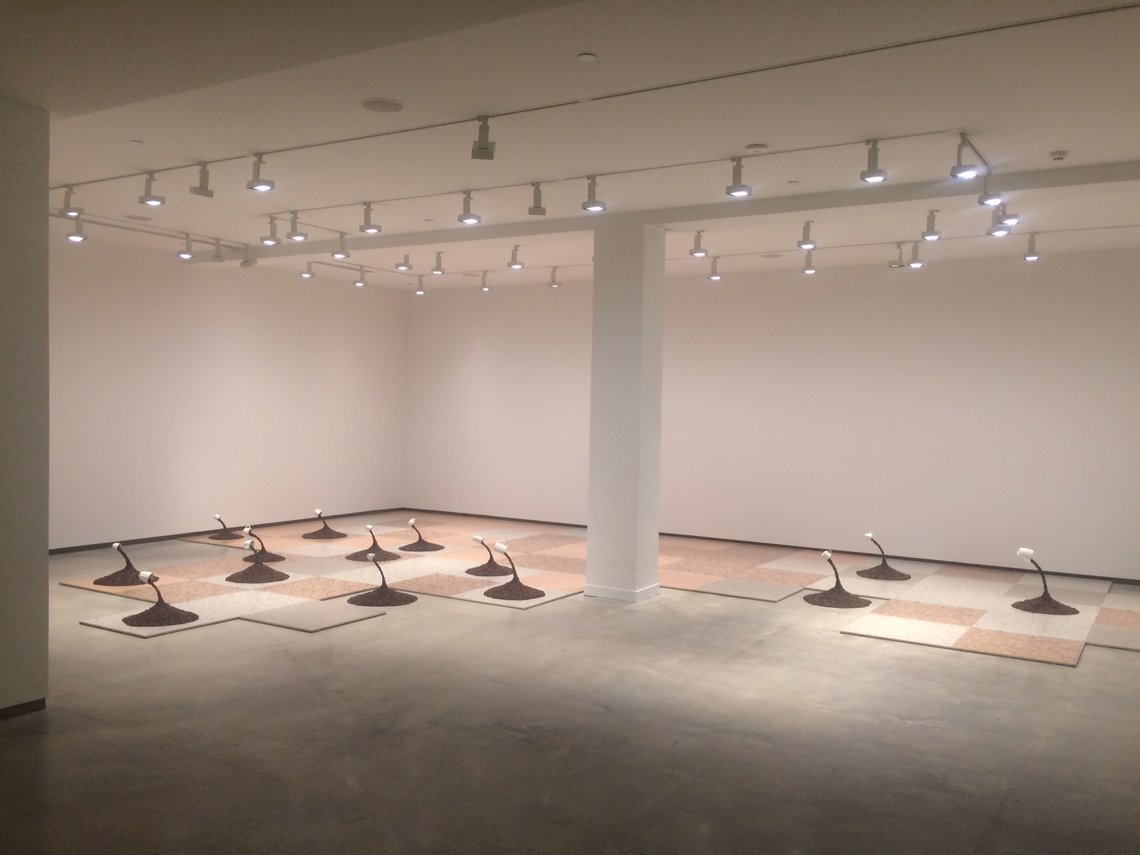 How has the installation (originally exhibited at DRAF, London) been adapted for the Sydney Biennale?
I have worked with different textures and the change in experience when the textures are paired up and start speaking to each other.
Have you got any upcoming exhibitions organised? 

Yes, I am working on a large new commission for Walker Art Center in Minneapolis, where I hope to collaborate with Johnson Tiles again!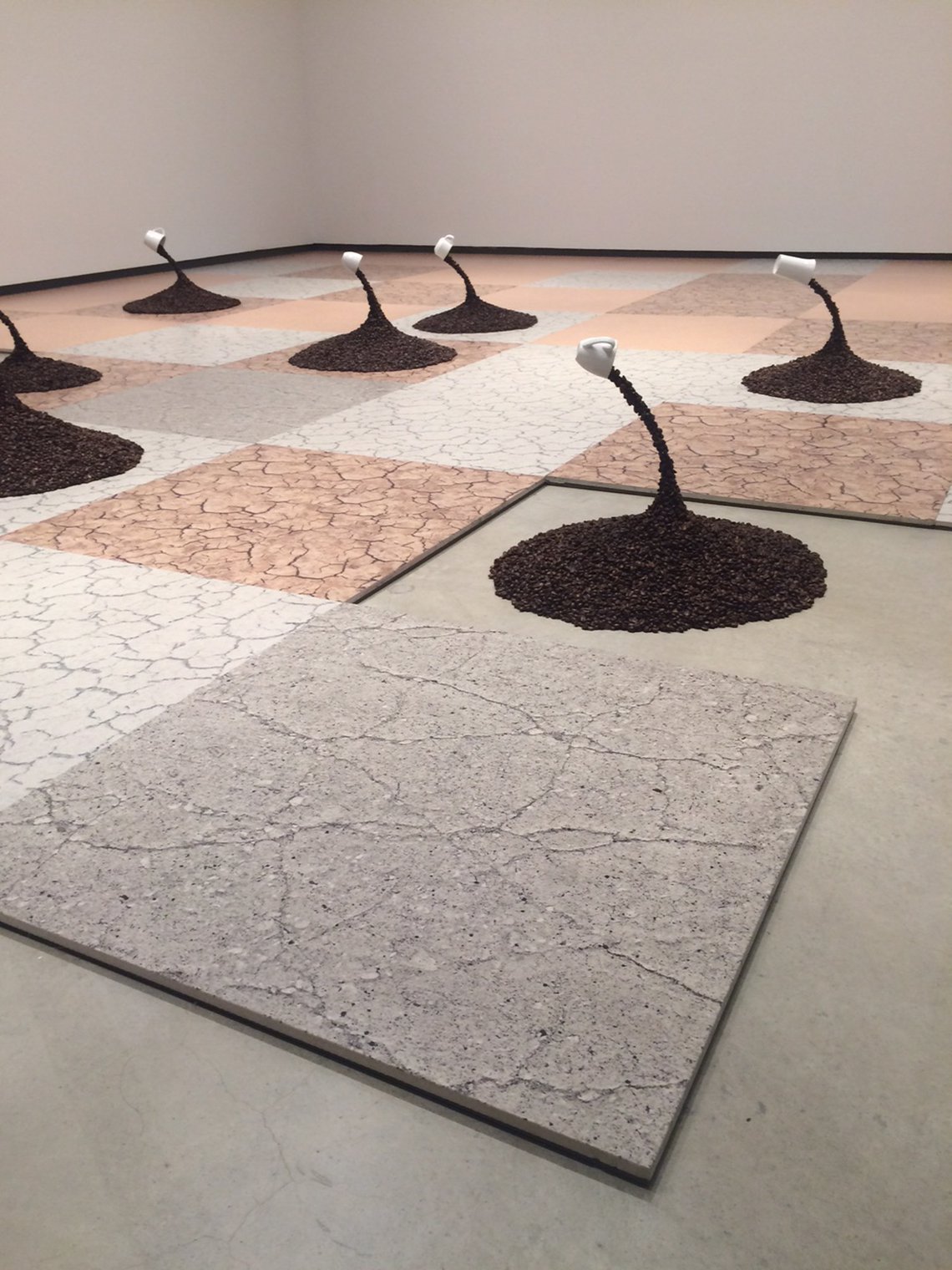 Can you briefly describe the concept behind Tileables?
Tileables are ceramic tiles carrying different textures borrowed from a virtual realm. The smooth plane of the tile is printed with an image replicating any surface. These tiles are, at first glance, not far from the simulated surfaces of say, marble, in traditional tile design. In a way one could say that the tiles are both real tiles and images of real tiles. I am interested in a confused space where things carry images of themselves. Single tiles blend seamlessly with a replication of itself, producing a potentially infinite space. By stepping on the tiles, one treads on a foundation between object and representation, where the image is subsumed into the object and the other way around. Also the temporariness, variability, and quick production of the digital image contrasts with the often aged and weathered state of the textures rendered and the immobility and slow manufacture of the tiles themselves.
The Biennale of Sydney takes place between 18 March and 5 June 2016. For more information, visit the website.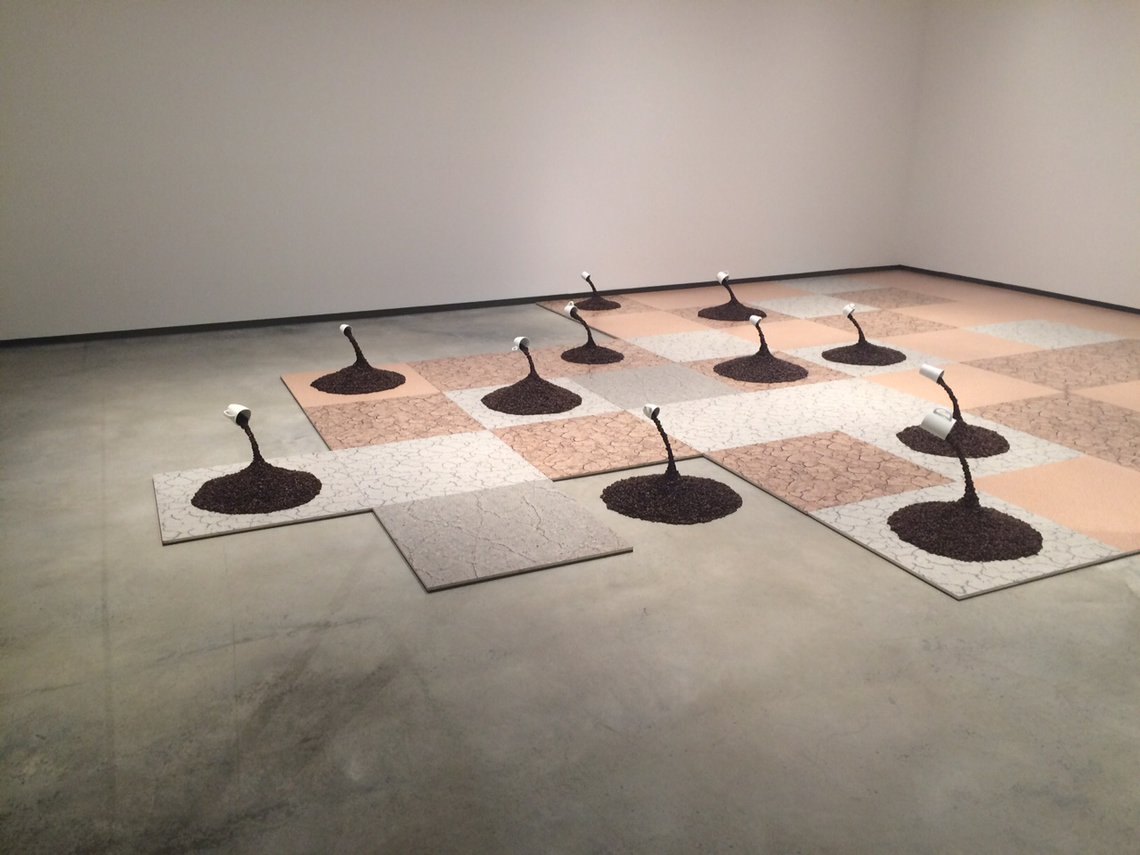 Who or what is your main source of inspiration?
I have been looking into textures produced for the world of 3D modelling. These are used both for architectural renderings but also for game design, animation etc. The textures are referred to as 'tiles' due to their seamless ability to connect and create large coherent surfaces, like their physical counterparts.
Textures are both created from photographic source material, as complete digital manipulations and a mix of the two. The texture banks hold patterns of anything from skin to bricks to dry mud, basically any surface is available there as a building block or shall we say 'tile'.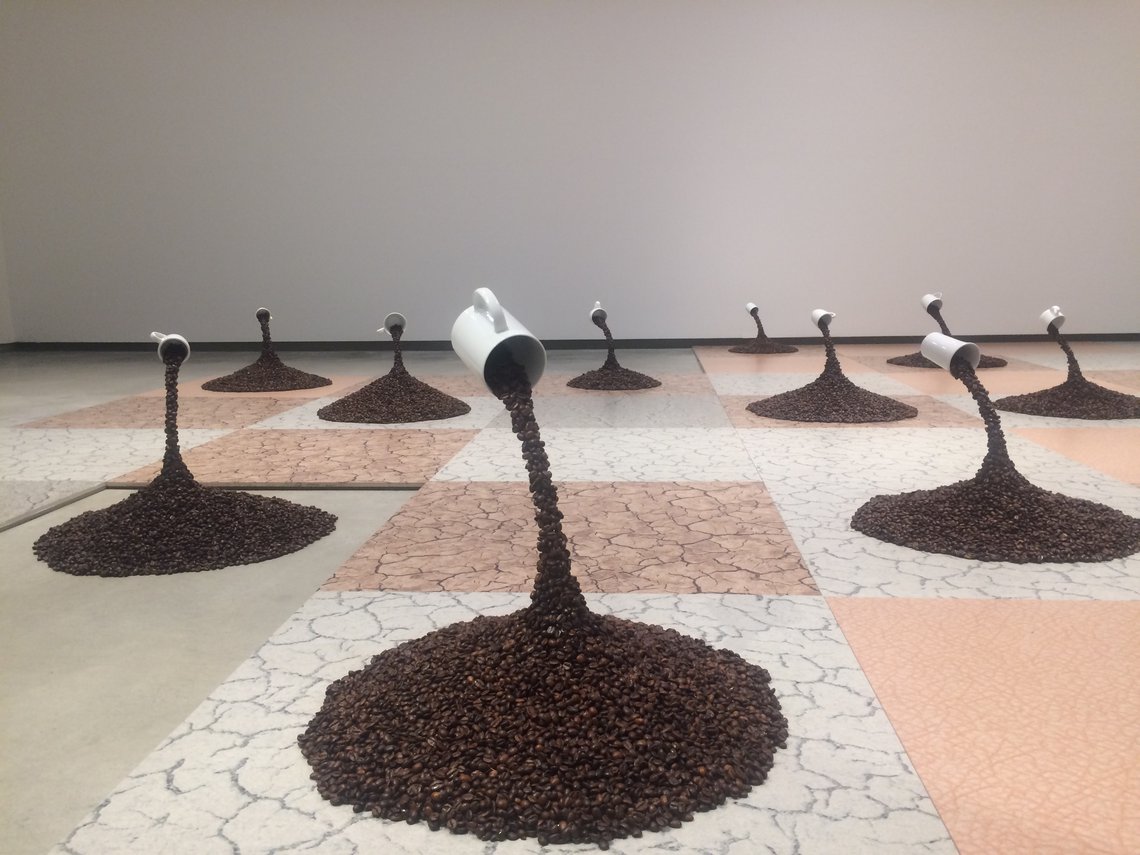 What originally made you choose Johnson Tiles as a collaborator?
Well, the quality of the print and tile is incredible! Also working with ideas of imitation in the surface of the object, it was important for me not to produce replicas but to work within the actual production format of tiles.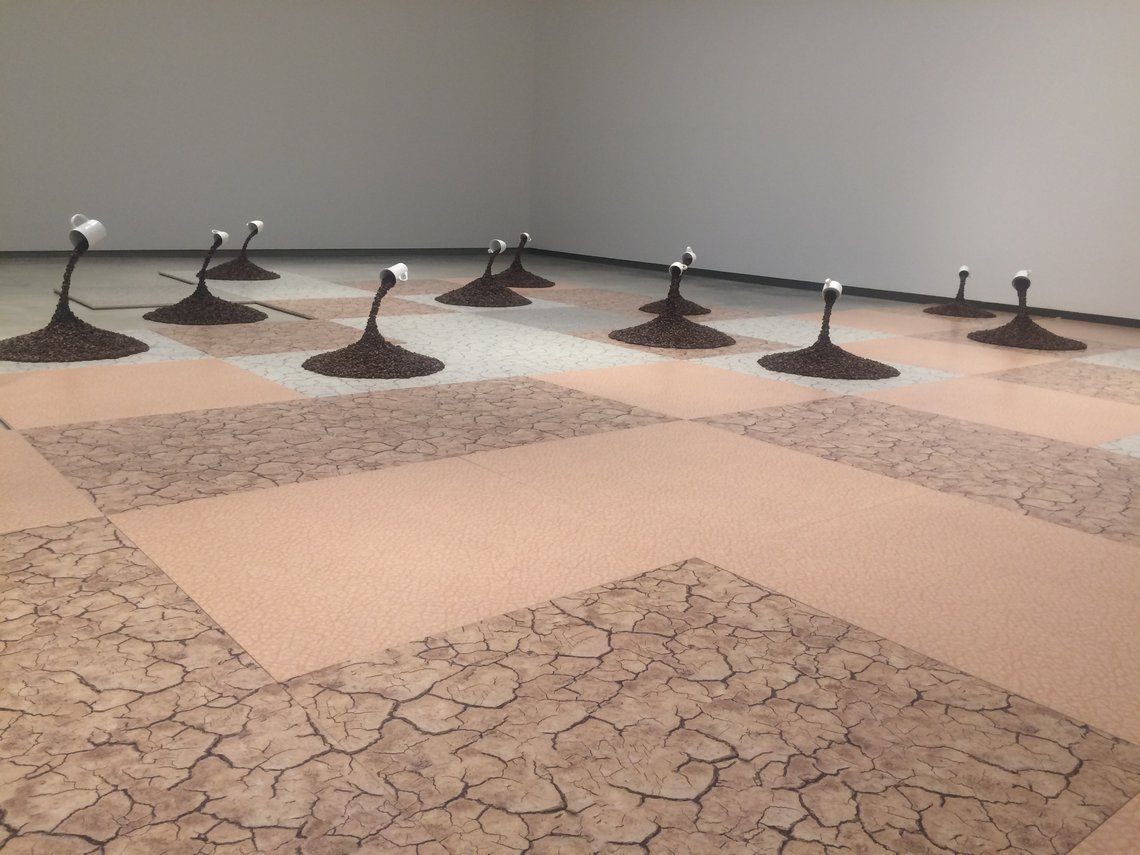 We first collaborated with critically acclaimed artist Nina Beier in 2014 for her installation Tileables, exhibited at the David Roberts Art Foundation in Camden, London.
Johnson Tiles lent its expertise to printing the artist's designs onto large format porcelain tiles, which recreate a series of natural textures including mud, marble and concrete.
The installation opens once again this month, as part of the 20th Biennale of Sydney (18 March – 5 June). Alongside The Complete Works – a piece of performance art, Beier showcases Allegory of Peace and Happiness of the State, featuring Tileables as its base.
We caught up with the artist to find out more about her inspiration and upcoming projects…