Our 2023/24 Trend Report Is Out
Issue 5 of Tile Trace has arrived and we're excited to share the interior design trends set to dominate the 2023/4 season. We kick-start with a deep dive into 'Golden Allure', a trend that stole the spotlight at Milan Design Week.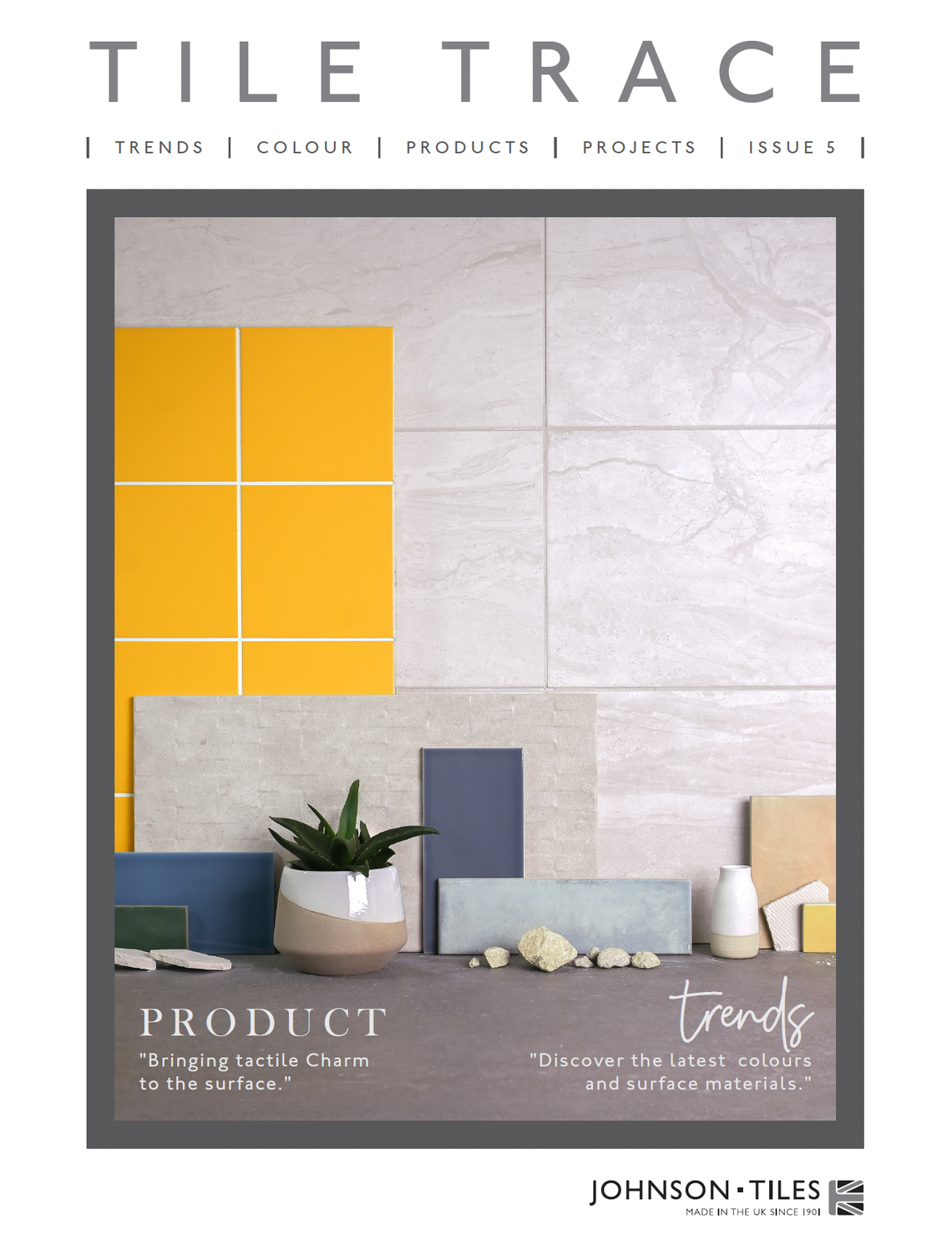 The 2023 design season is in full swing, bringing with it plenty of colour and pattern inspiration. From the 70s retro graphics to Pantones Magenta colour blocking and organic textures, there is plenty of stimuli to get our creativity firing.
At the heart of this year's aesthetics is a heightened level of optimism and a desire to create a sense of community, building and designing spaces that inspire connection between the communities that use them. Unsurprisingly, this is bound together by the need for escapism as people continue to embrace their desire for travel and new experiences by bringing elements from far away lands into their homes and workplaces.
We are seeing this manifest into a trend we call Golden Allure - an aesthetic that blends biophilic design with futuristic charm. This trend beckons the exploration of organic movement, fluid lines, and translucent surfaces, all while drawing inspiration from rustic, fluid textures and nature's own colour palette. In embracing these techniques, each space becomes a serene sanctuary, offering a form of escapism to all who step inside.
Download our full Tile Trace trend report here.