Embracing Raw Connect: A journey into tranquil commercial interiors
Designers are turning to natural materials, neutral colours and organic shapes as they endeavour to reconnect people with the natural world.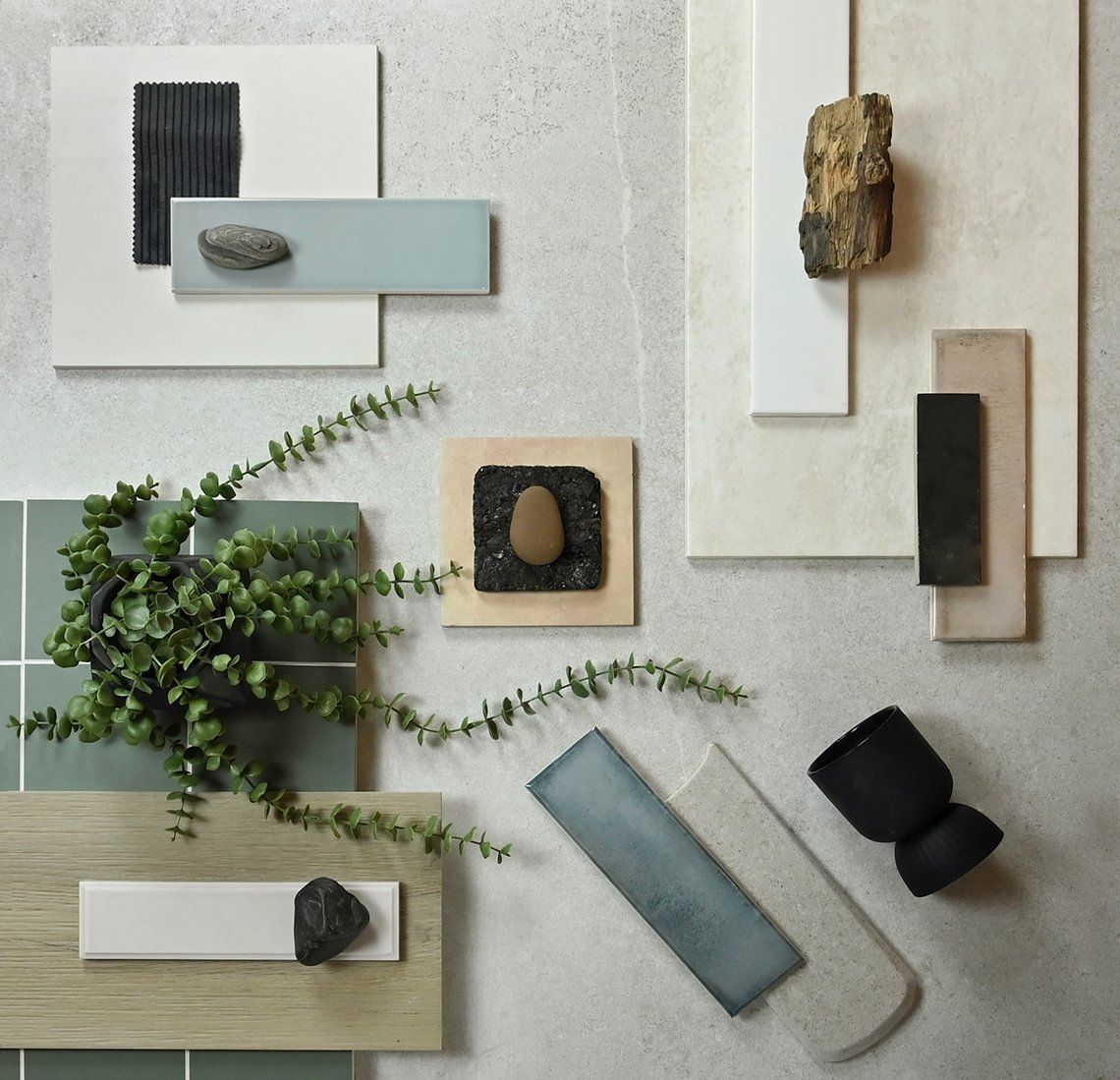 2023 has witnessed a multitude of design trends, but one particular theme has stuck with us: biophilic design. This season, the concept of bringing the outdoors indoors has evolved into a practical design philosophy that focuses on well-being and health, drawing inspiration from the minimalist styles of Japandi and Scandi spaces.
Leading the charge in this movement is a theme we have aptly named 'Raw Connect'. The desire to embrace the beauty and rawness of nature's colours and textures, but with a refined eye that is influenced by artisanal craftsmanship. The result is a collection of inviting interiors that effortlessly exude calmness and order, all without the need for rigid rules.
As we move forward into the coming design season, we expect this aesthetic to become even more prevalent, reflecting a harmonious blend of nature and design.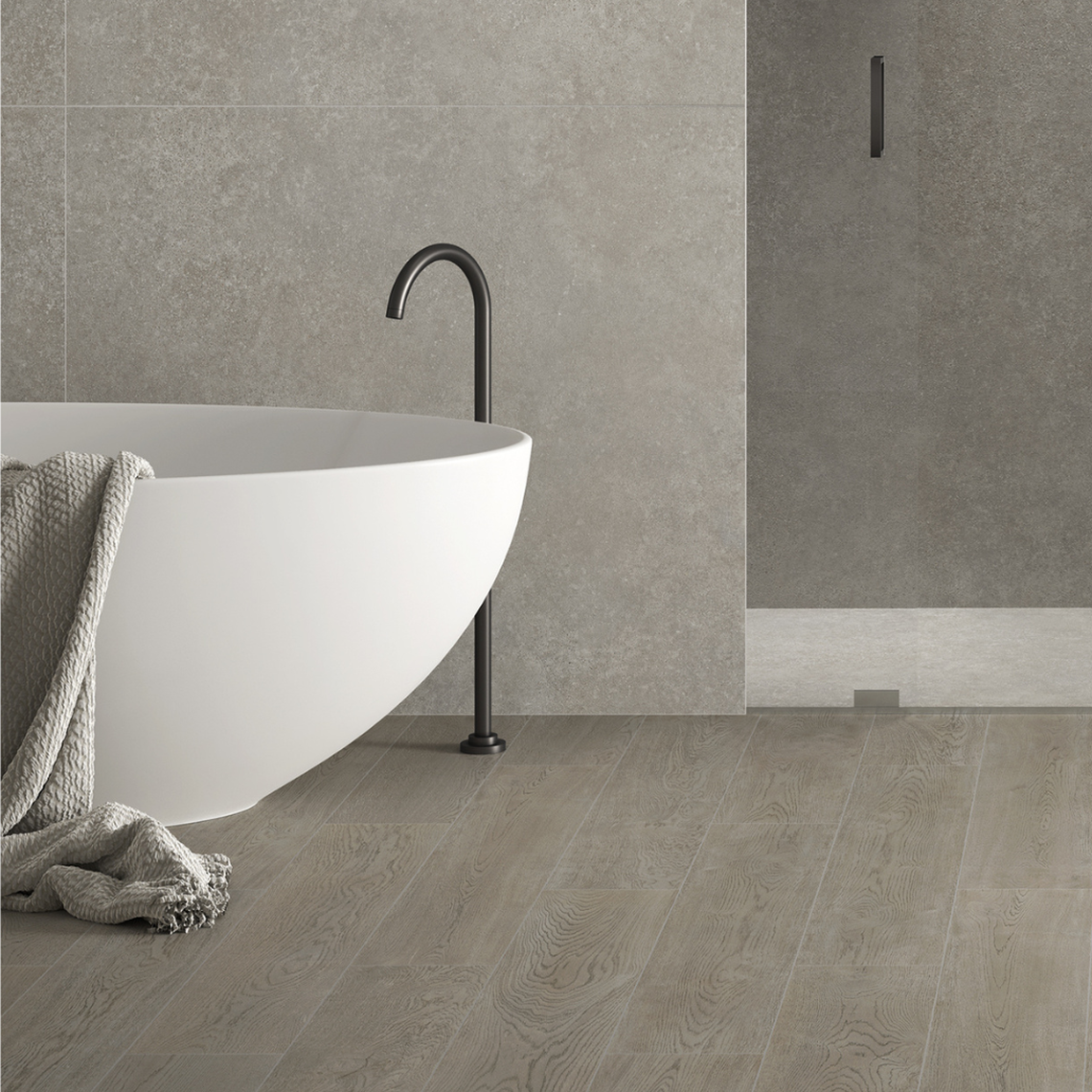 Light Neutrals
At the heart of the Raw Connect concept lies a soft and adaptable colour palette of light neutrals, a range of versatile shades that come together effortlessly to create the perfect backdrop for minimalist interiors.
A combination of raw and refined elements creates a quiet yet captivating sense of elegance, shining a light on the core principles of biophilic design.
Sleek stone surfaces paired with soft, round seating. Simple ceramic tiled floors with a single console table and luscious green plants.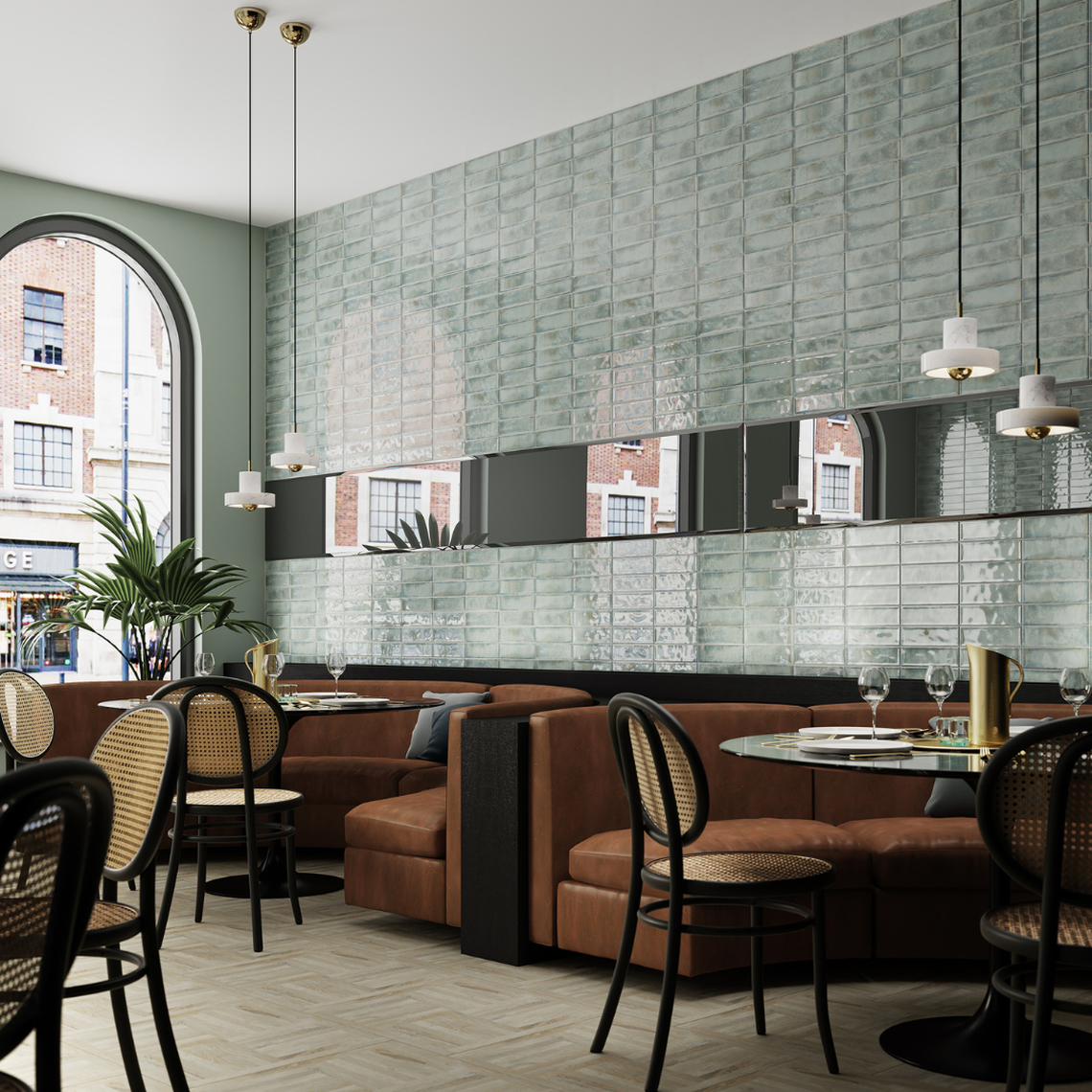 Raw Textures
Raw Connect finds expression in designs that seamlessly blend the rustic charm of natural materials with the sleek lines of modernity.
Nature-inspired tones, like Melrose's earthy Moss shade, further enhance the urban aesthetic, resulting in interiors that radiate a welcoming rustic charm.
Beyond adding character, these textures provide an added degree of warmth that's equally suited to both residential and commercial spaces, enhancing their overall ambience for the user's wellbeing.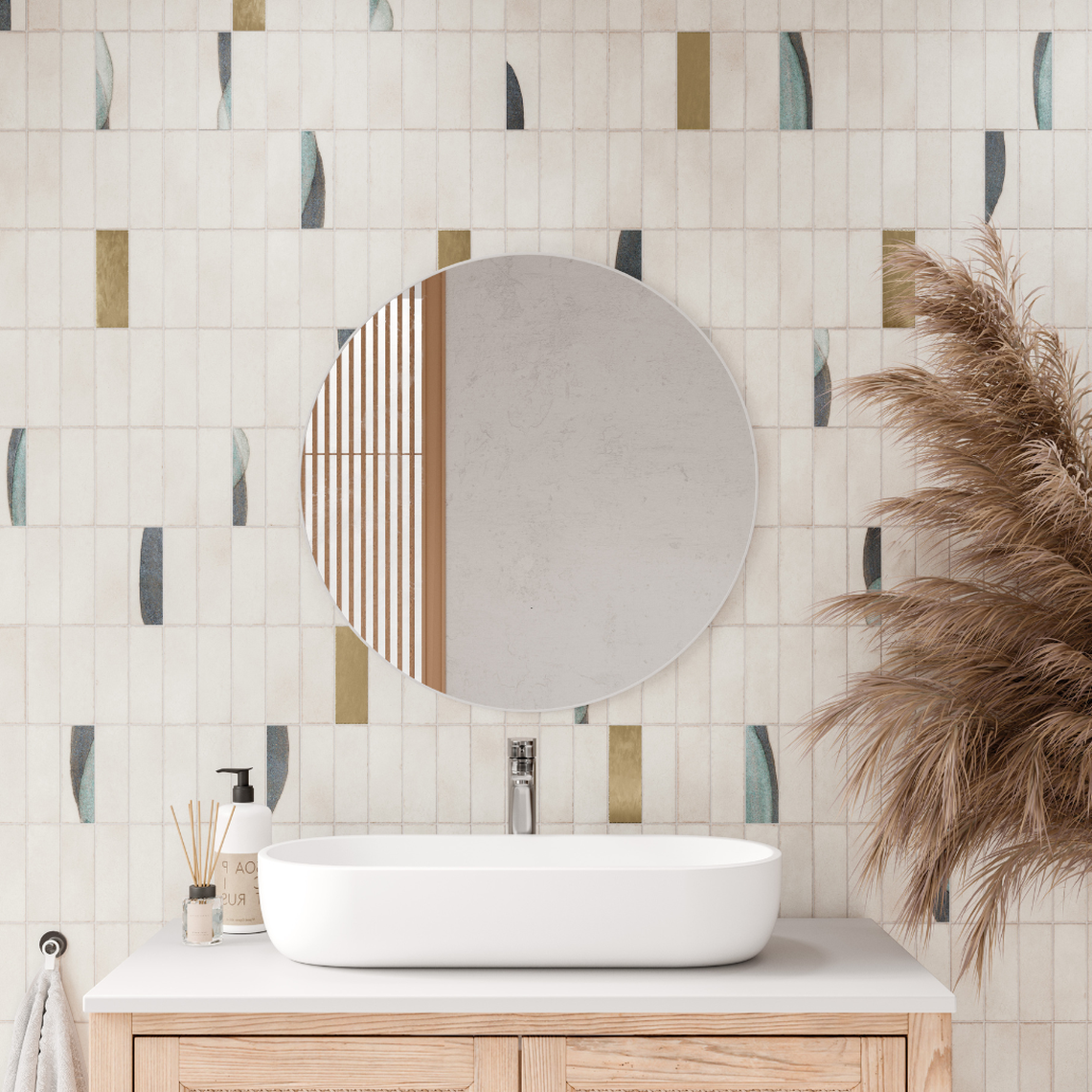 Soft Lines and Organic Forms
Soft lines and organic forms emerge as a bridge between interior spaces and the raw beauty of the outdoors.
By curating a design that marries gentle contours with handcrafted elements, the Raw Connect trend creates a sense of unity between interior environments and the natural world.
Embodied by collections like Kyoto, this approach gives rise to an environment that fosters a deep sense of tranquillity and connection. The palette extends from relaxed shades of Grey and Graphite to opulent strokes of luxurious Gold, refined with a matt glaze to ensure a seamless blend with the tile's organic shapes.
"As we look forward to 2024, I'm excited about the growing use of handcrafted textures in designs. These tactile elements bring a natural authenticity, adding depth and personality to modern aesthetics. Sustainability was a major focus at Milan's Design Week, and it's great to see designers finding new ways to connect with nature." - Amy Pears, Senior Designer.
Immerse yourself in the world of Raw Connect, and discover other trends that are shaping the future of interior design, by downloading our new Tile Trace Issue 5.