Paving the way for a sustainable future with Zed House
Barratt's new zero-carbon concept home - Zed House - puts style and sustainability first, featuring six tile ranges from Johnson Tiles.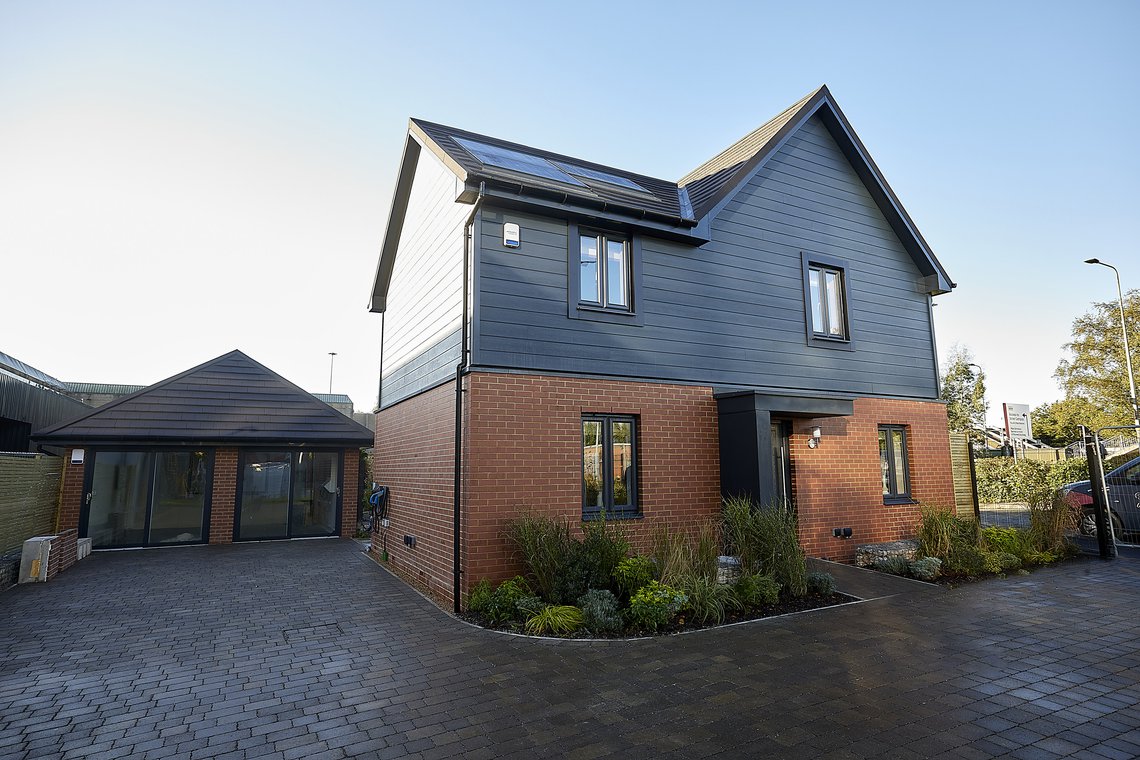 With COP26 underway, the focus on sustainability has never been higher. Across the world, businesses and governments are committing to action to tackle the climate crisis. Within the housing sector, Barratt Developments are on the path to building net carbon zero homes for all new builds by 2030, starting with their pilot scheme - Zed House.
As seen on ITV, the flagship project is the first new home in the country, built by a major housebuilder, to go beyond the new Future Homes Standard by delivering a carbon reduction of 125%, and features six tile ranges from Johnson Tiles across four rooms.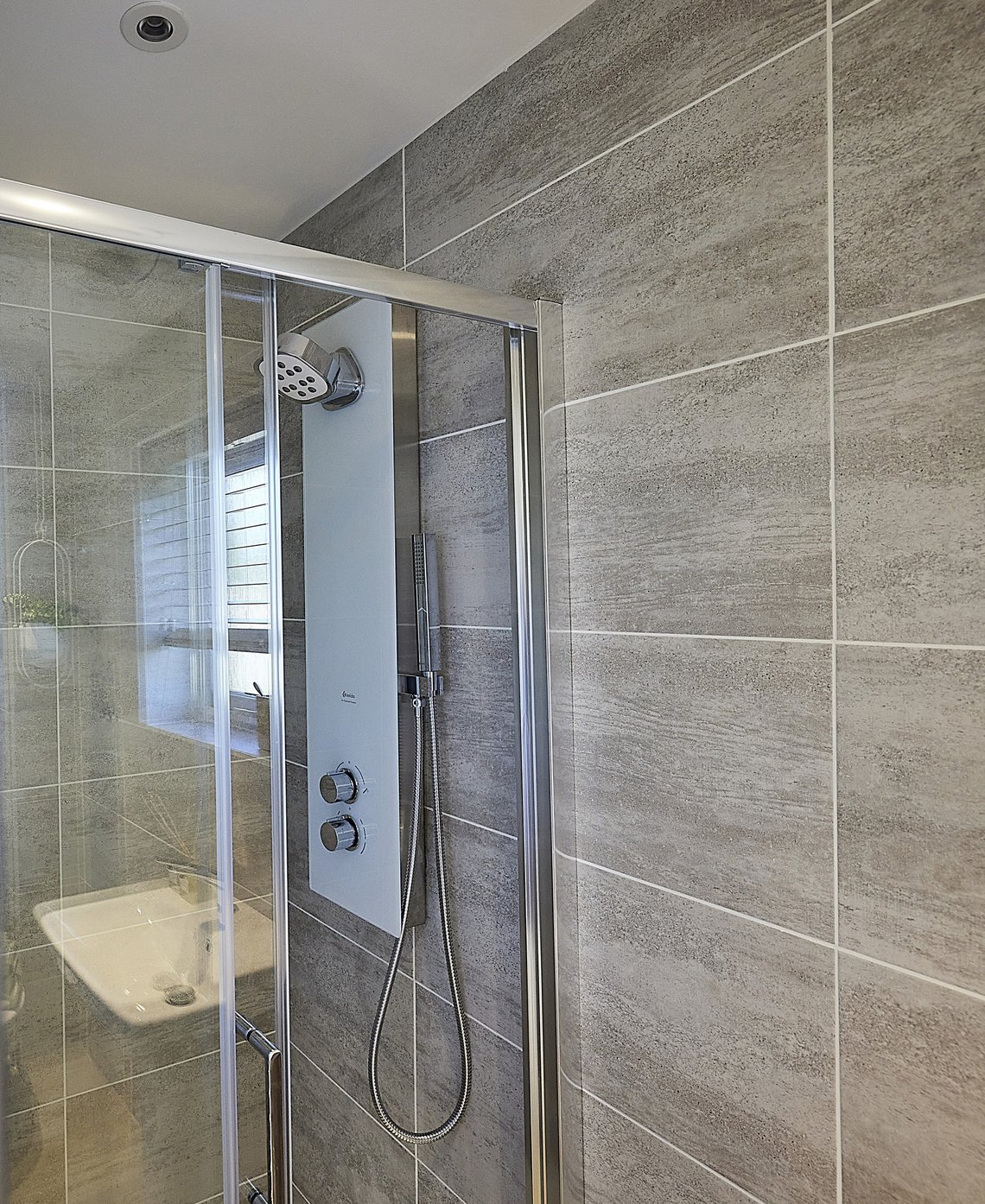 To support the project's goals to use sustainable materials and reduce build time, we developed a bespoke version of the Ashlar range for the en-suite, reducing the tile thickness by 0.2cm and cutting carbon emissons by 20%. By reducing the tile thickness, we were also able to maximise the efficiency of our delivery service, with 20% more metre coverage per pallet, therefore reducing the number of vehicles needed to deliver to the average new build housing development.
Built using modern methods of construction, a mix of Johnson Tiles' UK manufactured and UK stocked wall and floor tiles were selected for the hall, kitchen and bathrooms. Each room features tiles in colours reflective of materials and tones found in nature, further enforcing the sustainability message.
Contemporary small format and award-winning UK-manufactured range, South Bank, in shades Whisper and Pewter were installed on the walls in the hall/cloakroom area.
Alongside these soft tones, wood-effect floor tile Kielder in shade Frosty Oak, added a biophilic effect, providing a welcoming feel at the entrance area.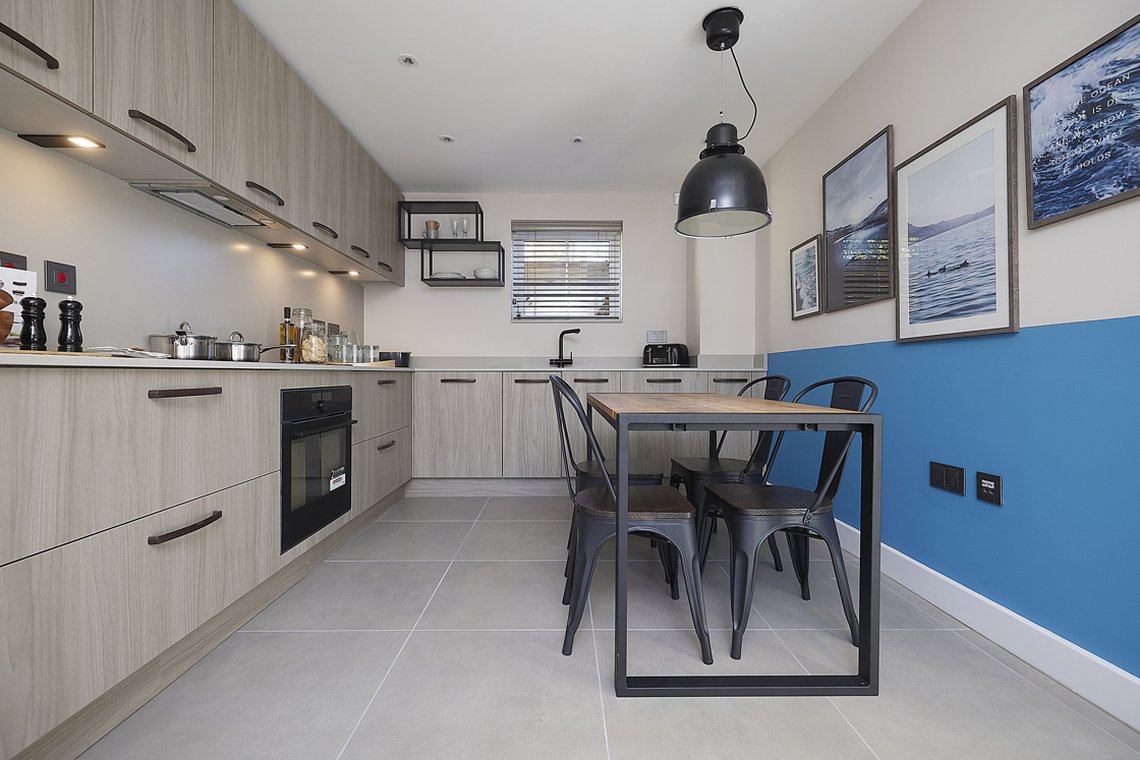 Embracing the trend for concrete tiles, the Zed House kitchen features Refine porcelain floor tiles in shade Pewter. Available in large format, these tiles are great for opening up a space and adding an industrial touch to the aesthetic. Made with up to 30% recycled content, this range perfectly adds to the sustainability credentials of the home.
Elsewhere in the bathrooms, a neutral colour palette was selected, to create a relaxing atmosphere. Drift wood-effect ceramic wall tiles in shade Summer Shadows were installed in the main bathroom alongside the complementary tones of Flint from the Minerals collection.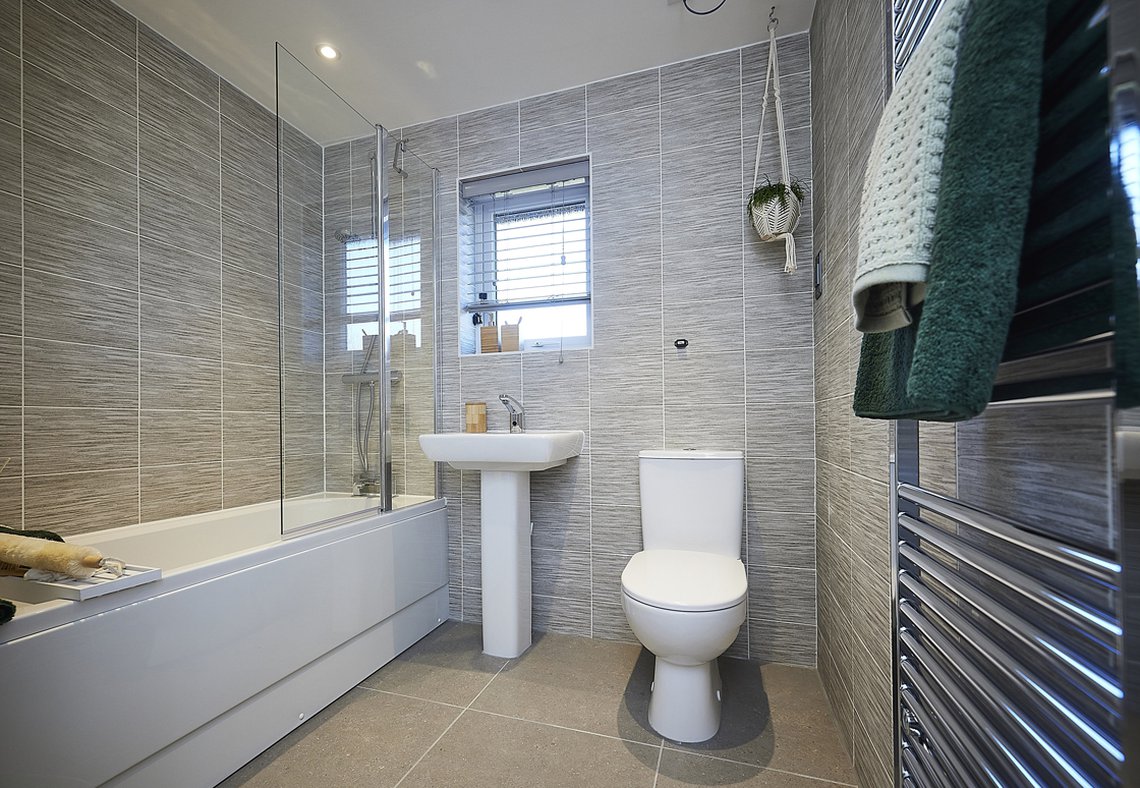 At Johnson Tiles we're actively working to reduce our environmental impact, through the use of locally sourced materials and manufacturing in-market. October marked our one-year plastic-free anniversary, and we're proud to be the first tile manufacturer to commit to eliminating plastic, ensuring that all products are delivered in 100% recyclable packaging.
By participating in the Zed House project, we've furthered our commitment to sustainable action and we hope that by sharing the learnings of this initiative across the industry, we can all work together for a more sustainable future.
For further advice about the project, or any of our collections, please feel free to contact our team.