Clare Twomey: Time Present and Time Past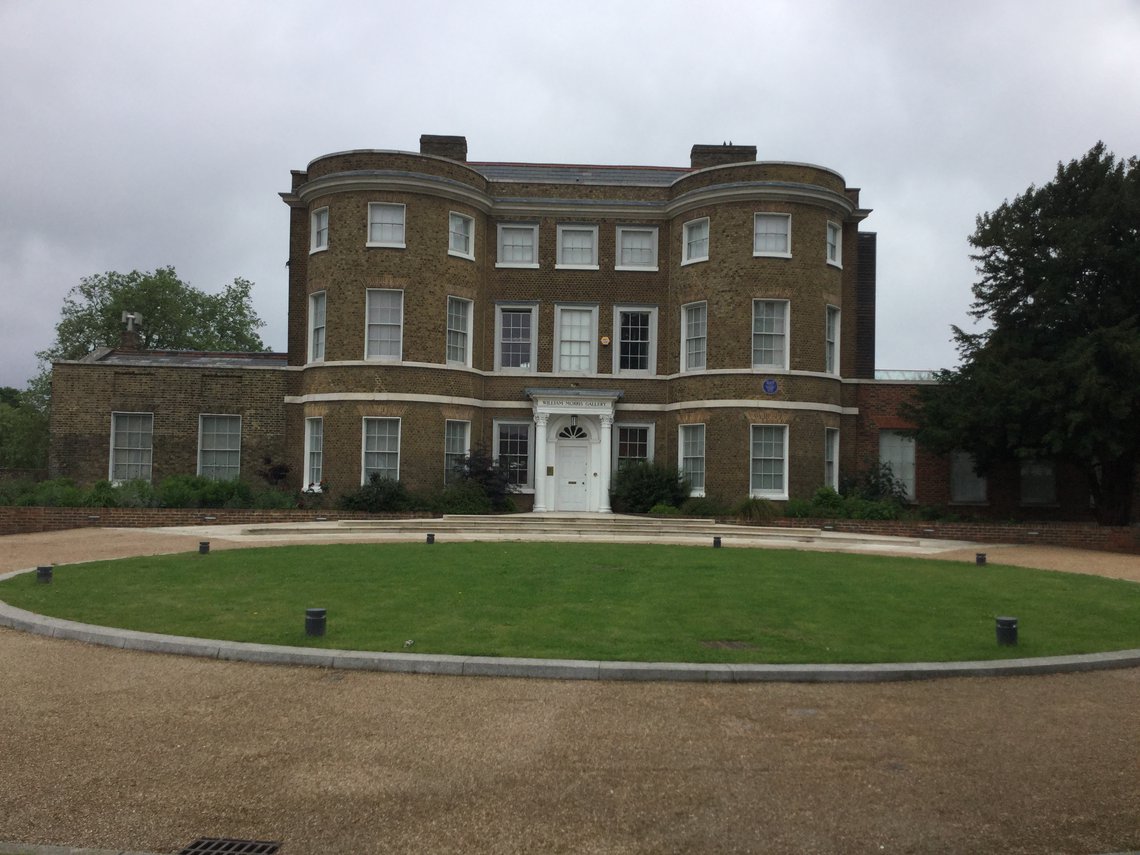 How important was it to find a process that perfectly replicates an original design? And what are your thoughts on Johnson Tiles' Artile service? 
"It was important as the work had to be about Morris and not the tile! If I had taken a different route the tile may have become more than a representation, it is important to find the right voice for different elements of the material balances. The ability to be this accurate is amazing, it makes my work fluid."
The exhibition focuses on 'skills'. Do you think it's more important than ever to pass on traditional making skills to the younger generation? And if so, why? 
"I think if we can, we should. In a digital era it is possibly important to be reminded of other skills and human practices."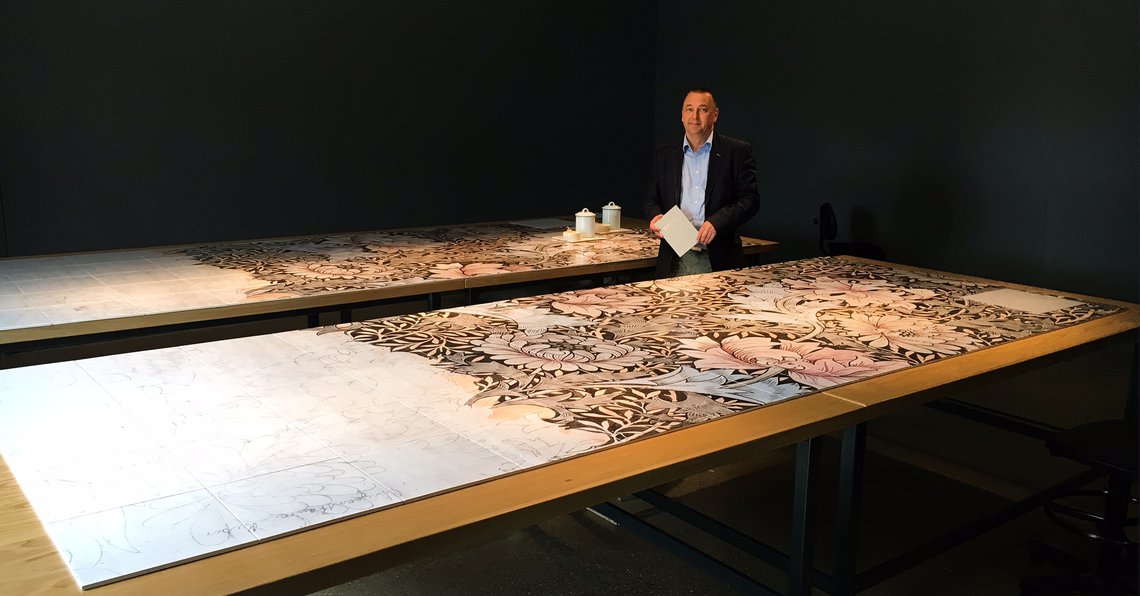 What are the practicalities involved in setting up the installation? 
"To research and focus on which skills and what emphasis we can give this work. Setting up the installation required working with ambitious people. People who knew skills that I did not. The workbench is amazing, oak topped and steel framed. And made to the millimetre! The tiles are made to perfection. The original print was photographed and then given to Johnson Tiles, which worked with digital skills to make the panel a true representation of the original artwork. That is a tough job on this kind of scale. Then the gold, we have been testing gold lustre for months, to get a perfect finish for the master painters to apply over the tiles."
You are working alongside Johnson Tiles on this project, using Artile technology to print onto tile. How did the collaboration come about?
"I had previously explored working with Johnson Tiles, as my husband is a technology researcher and has also done beautiful work with them on his Artcodes project. So I knew Johnson Tiles could take on difficult challenges."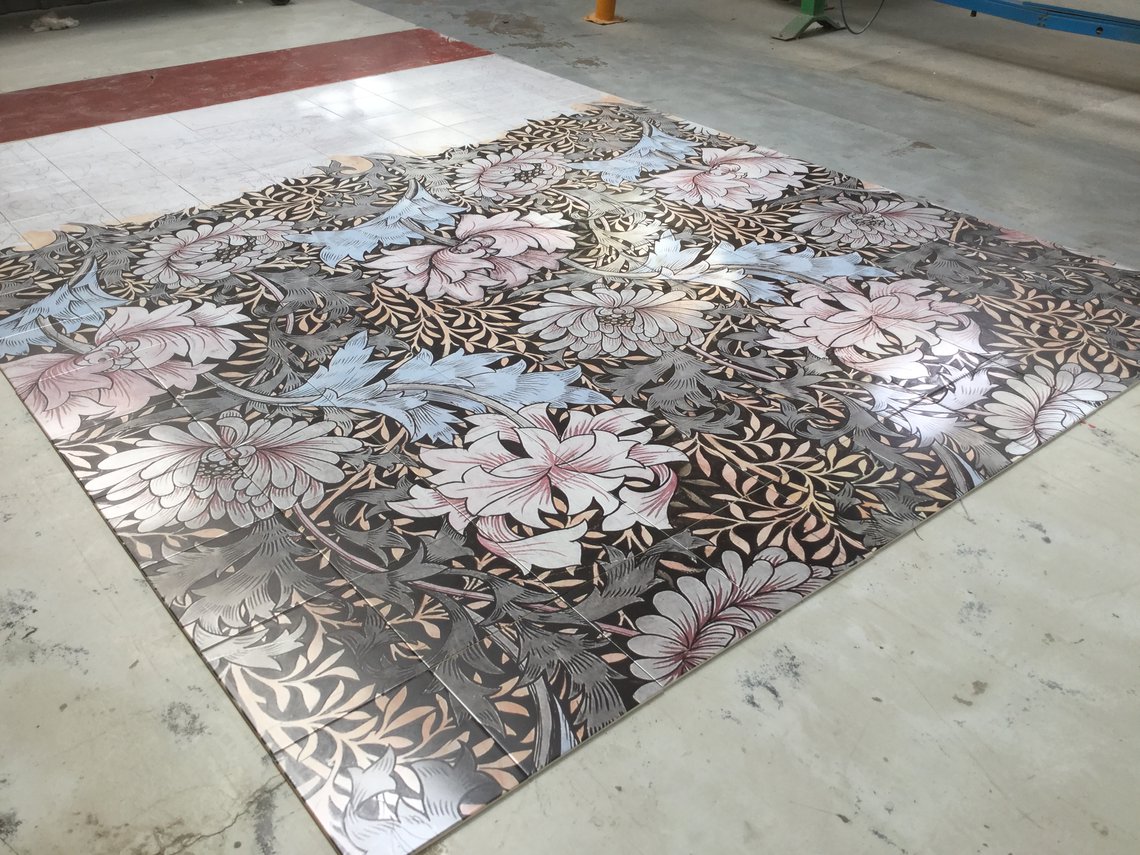 Ahead of the opening of Time Present and Time Past on Saturday 18 June 2016, we caught up with Clare on the inspiration behind her latest piece, and her experience of using Johnson Tiles' Artile service…
Firstly, what is it about ceramics that interests you? 
"It is such an historic and malleable material. It can be fine, it can be brutal, it can be dense or translucent. I find in material terms it is very approachable, in public terms, it communicates well as a material of value and use." 
Your upcoming exhibition is inspired by the work of William Morris, and invites members of the public to become apprentices in a live studio. Where did the initial idea come from?
"The idea developed from looking at the practices of William Morris, what he did and why he did it. He was concerned with skill and working practices and was socially concerned. I wanted to share in this live format the skills that are needed to make objects, and how these skills could be shared."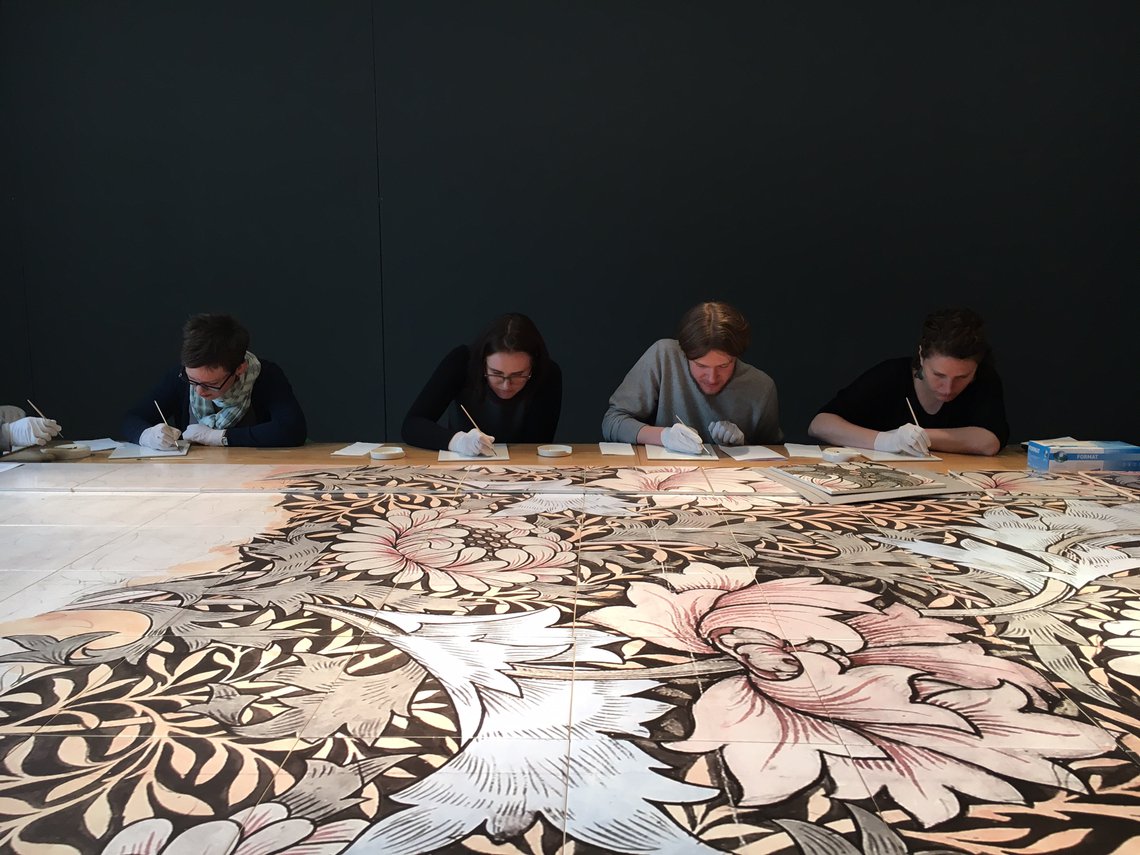 Over a period of 68 days, one apprentice per day (chosen from a list of applicants) will work alongside a skilled master painter on transforming the piece through colour, into a completely new spectacle. The process can be tracked by visiting members of the public. 
The aim of the installation is to explore how practising a skill can connect us through time and space to other people. As Morris observed, 'The past is not dead, but living in us.'
Clare Twomey is a British artist and a research fellow at the University of Westminster who works with clay in large-scale installations, sculpture and site-specific works. Over the past 10 years she has exhibited at the Victoria and Albert Museum, Tate, Crafts Council, Museum of Modern Art in Kyoto, Japan, the Eden Project and the Royal Academy of Arts.
Clare is no stranger to working in the ceramics heartland of Stoke-on-Trent. For the Royal Academy Twomey collaborated with traditional flower makers on a work entitled Specimen, which interrogated the protection and destruction of objects.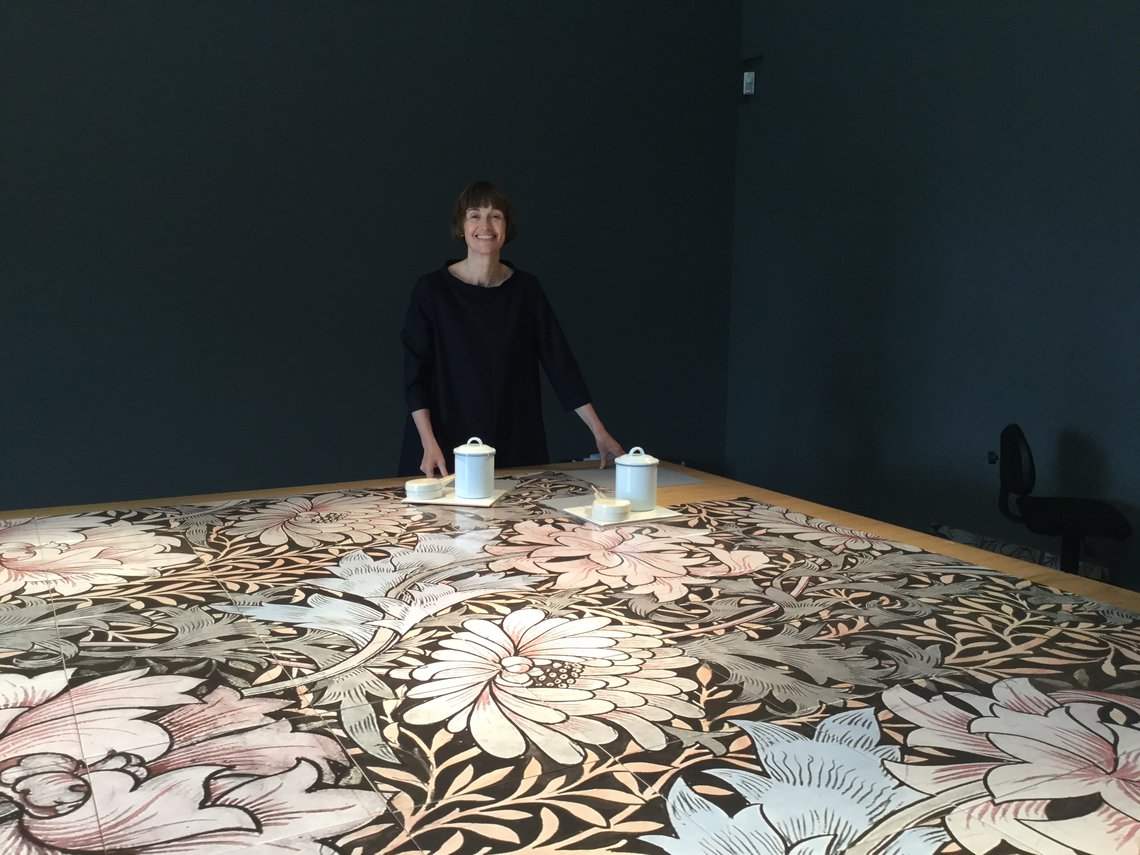 At Johnson Tiles, collaboration is at our core. Throughout our 115-year heritage, we have worked with a myriad of artists and designers to help bring their concepts to life.
When ceramicist Clare Twomey contacted us about her project for the William Morris Gallery, we jumped at the chance to support. 
In a unique exhibition, Twomey will transform the space into a live studio, inviting members of the public to work as apprentices on the reworking of a large-scale tile panel – inspired by the work of William Morris.
Through our Artile service, which replicates any design on tile regardless of how intricate, we helped bring Twomey's ideas to fruition. The result is a celebration of one of Morris's most compelling designs, the Chrysanthemum.