This week, we visited the annual Staffordshire University degree show. Filled to the brim with impressive and eye-catching works, each and every student illustrated a keen knowledge of current commercial themes, while presenting fresh and innovative ideas.
On entry to the show, Amy Olivia Harris's work jumped out immediately. Her trend-led colour palette and overriding scheme inspired by the jungle, botanical gardens and greenery, certainly made an impression.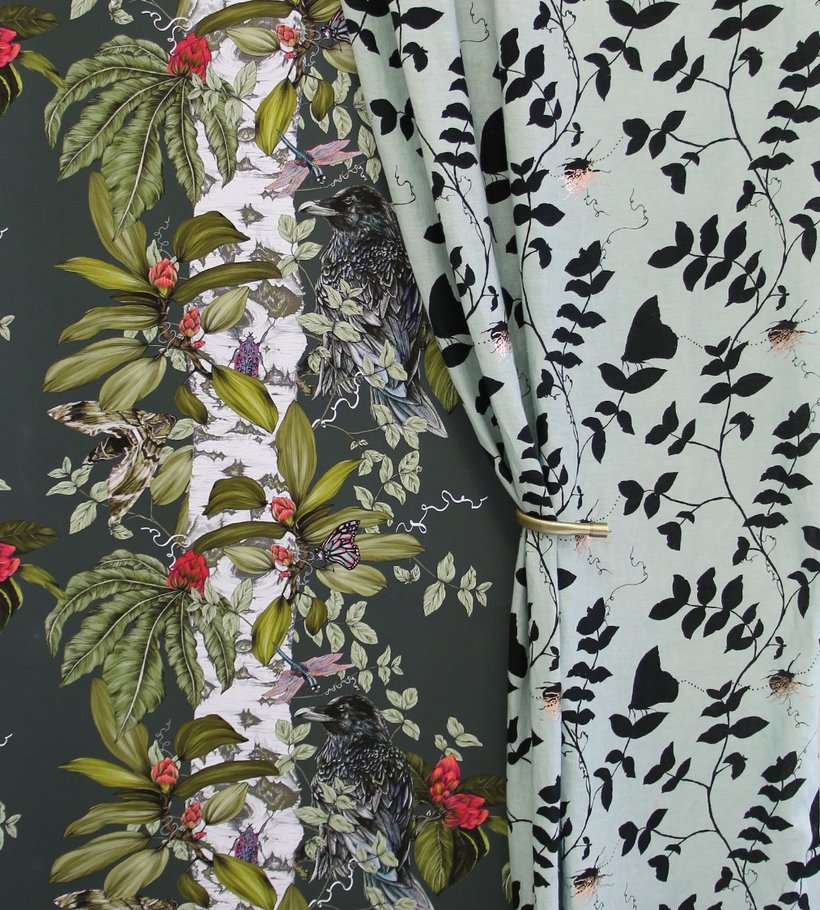 Combining traditional and digital processes, Amy's work was of a high quality, exuding sophistication and illustrating a professional finish. Her display consisted of wallpaper, which was a mix of skilfully hand-drawn wildlife and botanical print, with coordinating papers of wood bark and stunning, detailed leaves in varying hues of khaki green.
Her unique display also featured hand-dyed fabrics, which had been silkscreen printed in a coordinating silhouette design. This was accompanied by photography showcasing the set up of her pieces in situ.
Amy's work will be displayed at New Designers 2017: Part One. Check out more at www.amyharrisgallery / @amyoharris on Instagram.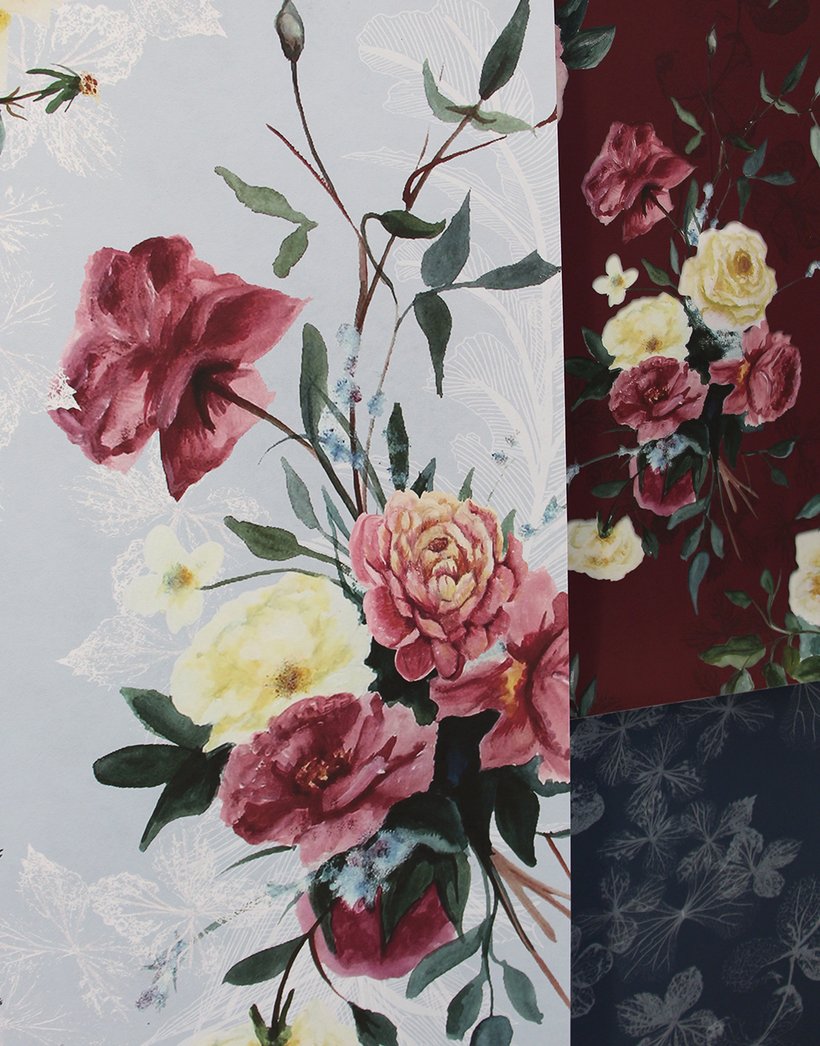 Another designer whose work particularly stood out was Emily Rose Freeman. Her final display consisted of fabrics and wallpapers for interiors that utilised a combination of traditional techniques and digital processes, with hand-painted elements at the fore.
Her use of deep, matt jewel tones with a combination of off-white hues and metallic elements was key to current trends and led to a sophisticated finish boasting a stunning shimmer/shine effect.
Further displaying a varied mix of designs was Emily's Moroccan and tribal-inspired fabric prints. 
Emily's work will be on show at New Designers 2017: Part One. Discover more at www.esty.com/uk/shop/emilyrosefinds / @Emily.rose.designs on Instagram.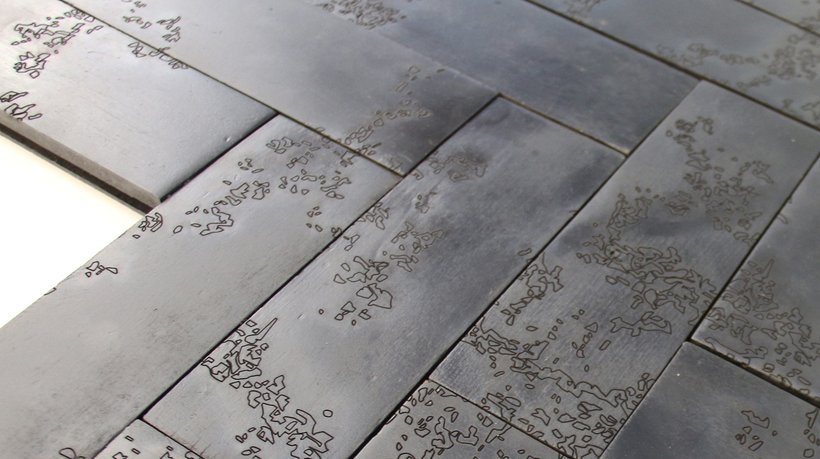 Faye Jones is a designer and photographer working with mixed media and varying processes of experimentation for her collection inspired by urban and natural decay. With a dark trend-led, monochrome colour palette, her carved and etched laser-cut woods provided an interesting new approach to the surface of the material.
See more of Faye's work at www.fayejonesphotography.co.uk.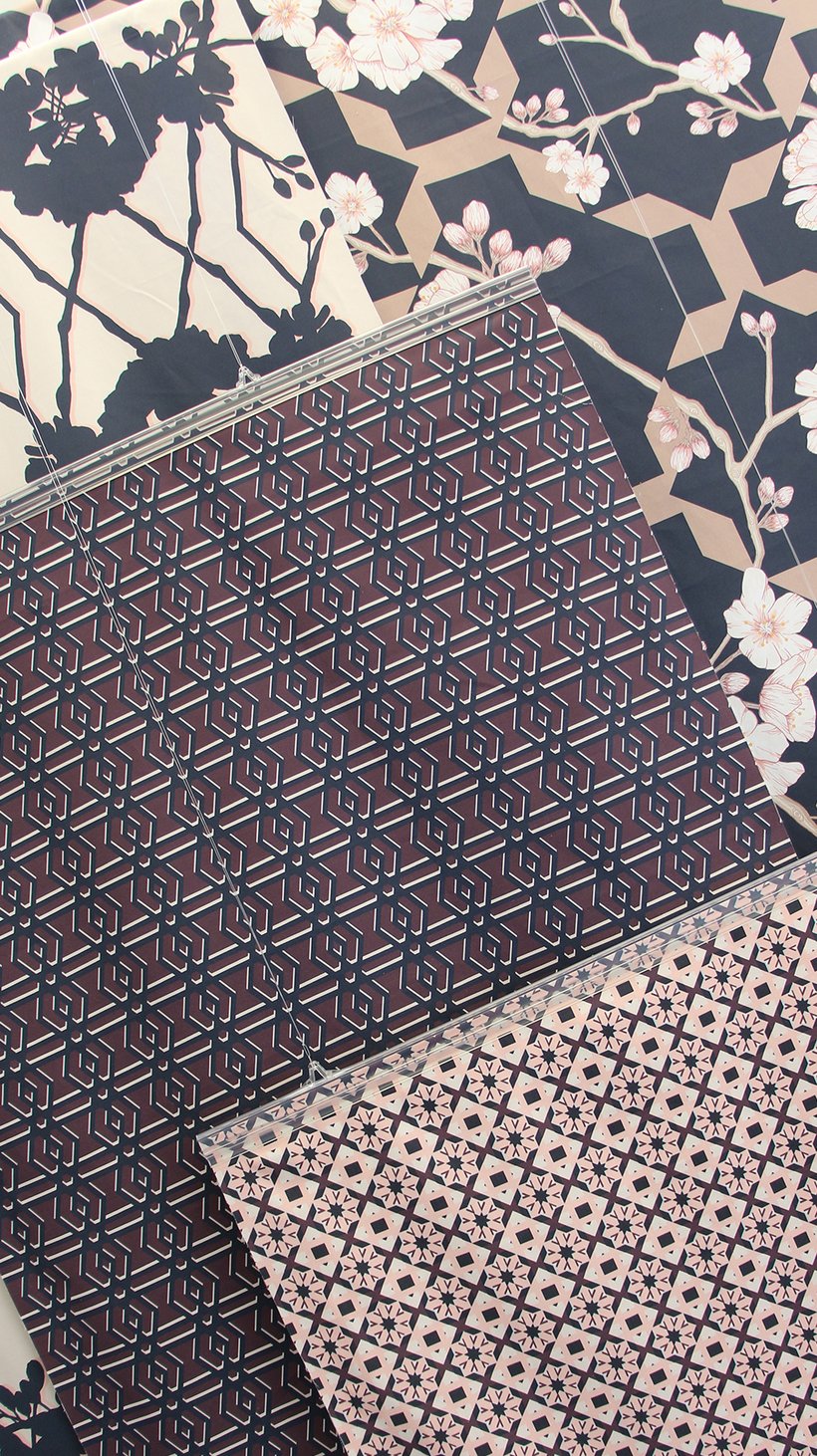 Eve Stacy looked to the future with her collection, which links to the upcoming trends of 2018/2019. Oriental influences combined with modern Japanese culture took centre stage.
Combining the traditional blossoms associated with Japanese design, and contemporary geometrics, her sophisticated use of colour made this contemporary collection commercially attractive. The sophisticated palette of deep tones mixed with pastels helped highlight her attention to detail through intricate, embroidered elements. The whole range was fully developed, and told a clear story. Her coinciding photography displayed the collection working as a whole, with complementary, traditional oriental figurines and a modern twist on feature cushions. See more on Instagram @evestaceydesign.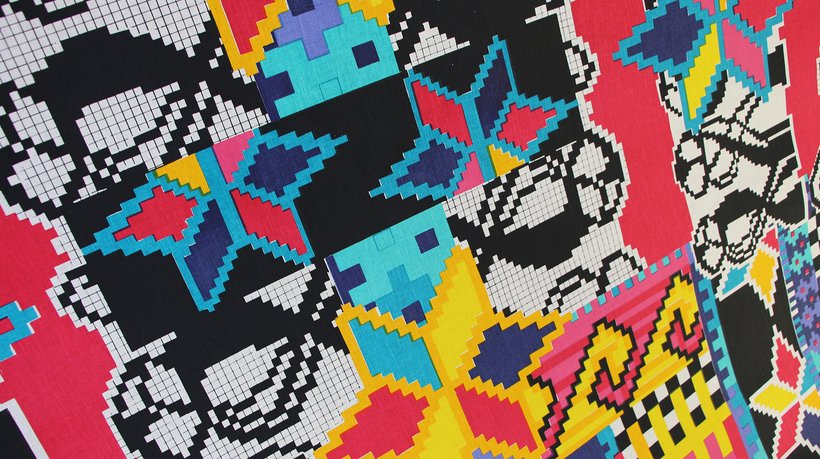 Isabel Bradley's geometric and pixelated nostalgic designs drew in the attention of our Design Team for their bold use of colour.
The keen-eyed amongst you may remember Abby Costello, whose work we featured after spotting it at last year's Staffordshire University degree show. Tipped as 'one to watch', for her abstract use of bold shapes and colour, we are pleased to highlight she will be exhibiting at the New Designers 2017 'One Year On' exhibition. In the meantime, check out Abby's work at Abbycostellodesign.esty.com.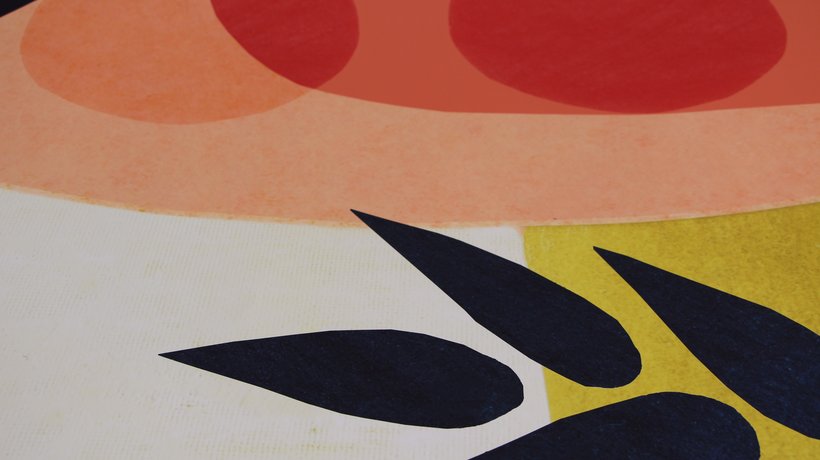 Our Design Team will be out and about at New Designers 2017, presenting the Johnson Tiles Associate Prizes for Part One and Two of the event. Stay tuned to our blog and social channels for more from our 'ones to watch'.