Using Hexagons in a Gloss finish, the shower area has an eye-catching and fun design, while the sink's splashback boasts a sophisticated, Noir Gloss palette. The resulting interiors have transformed the room into somewhere fresh and vibrant for the homeowners to relax.
Utilising on-trend, hexagonal tiles, alongside sleek, gloss rectangles, a stylish, monochrome palette exudes sophistication, with a quirky edge.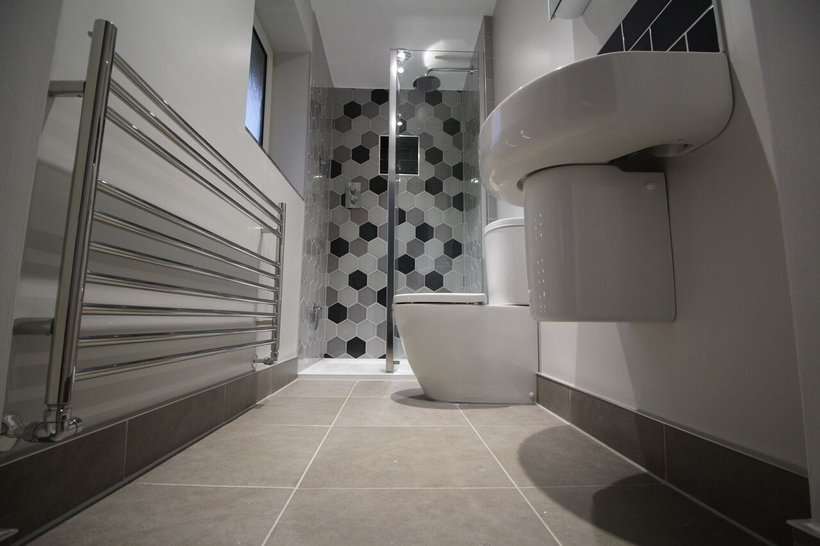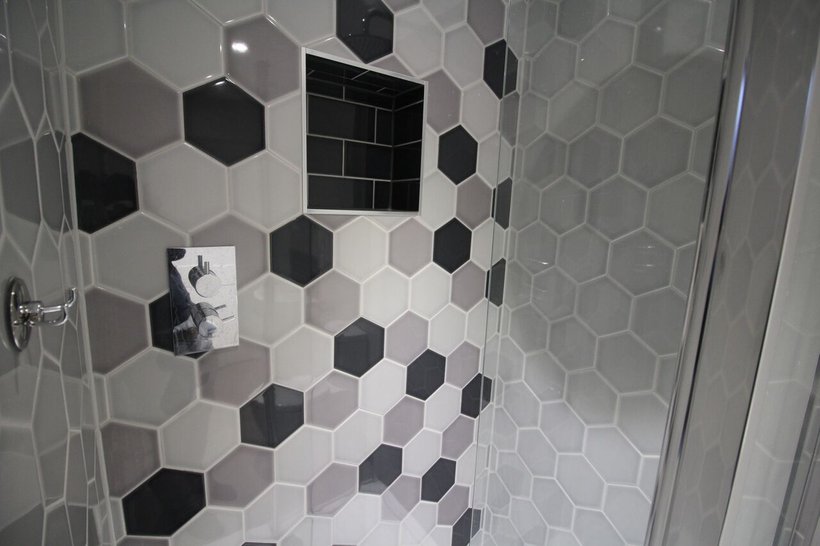 If you're looking to add a pop of colour to an otherwise minimal yet condensed arrangement, our Prismatics range offers 68 colours, two finishes and five sizes. Sunflower, Teal and Cayenne Gloss will instantly brighten any room. For a more cutting-edge approach, as inspired by Paul Whittaker Bathrooms, opt for coloured hexagons.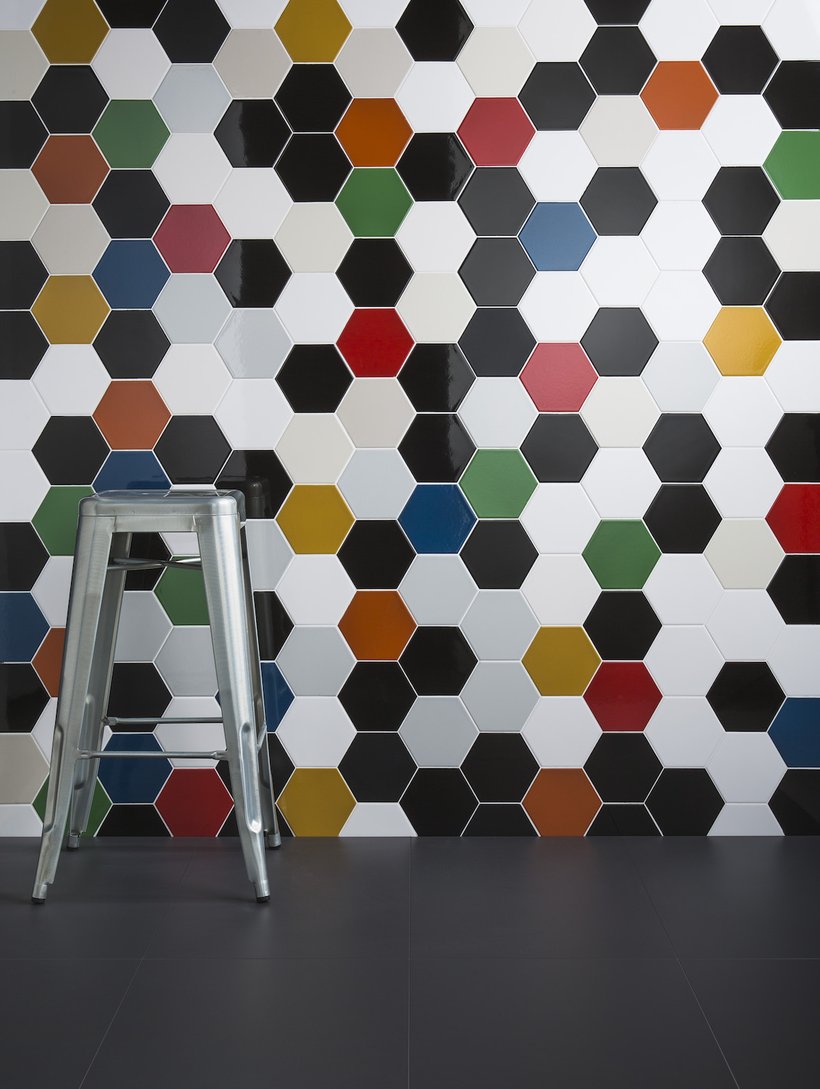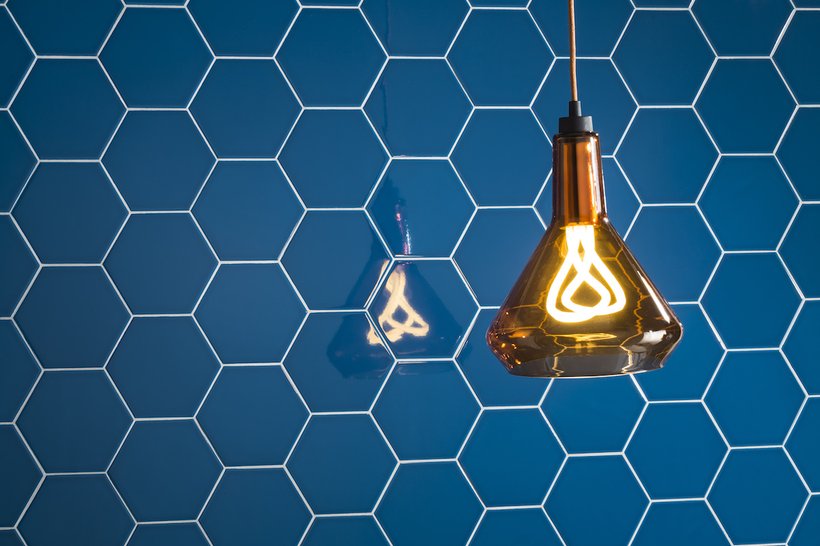 Small spaces can often benefit from the introduction of a feature wall, to add interest and depth. Copper or chrome accessories can add subtle impact, and a pastel wall tile will beautifully complement. Our Savoy range in Leaf or Dew, with a Gloss Décor border will inject some much-needed tonality, while refraining from completely overpowering.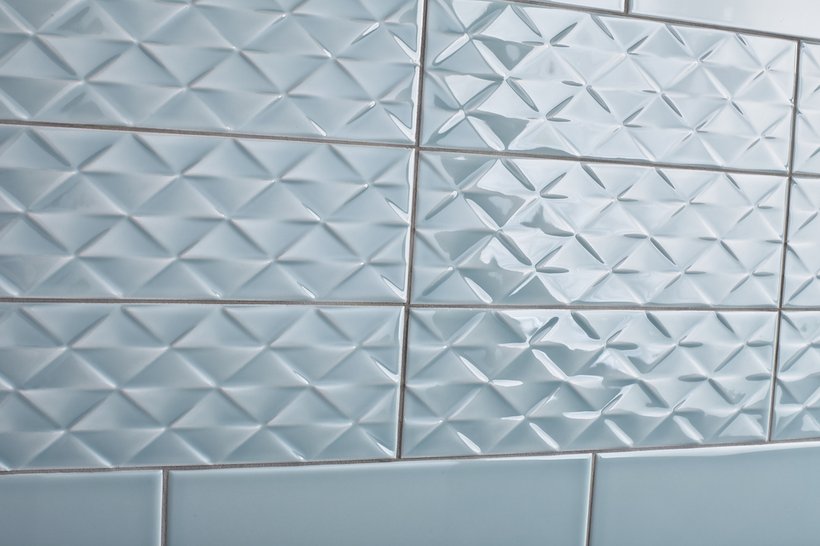 Looking for something unexpected? Our Loft range of glazed porcelain wall and floor tiles will create an impact for chic, high-end interiors with a difference. In a smaller space, use as a feature wall, guaranteed to impress.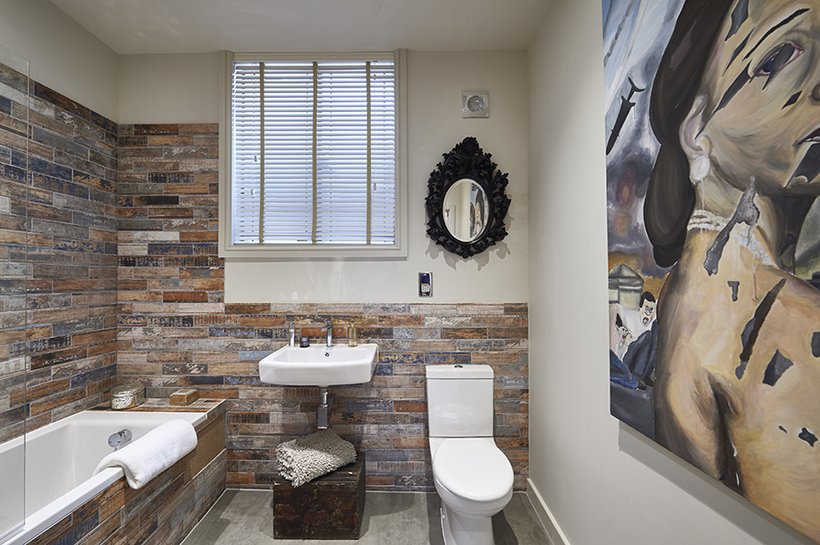 To achieve calm, our Ashlar range will promote serenity while highlighting space. Both light and airy, the neutral palette is the perfect combination of practicality and strong design aesthetics. Pair with dark wood panels and porcelain accessories.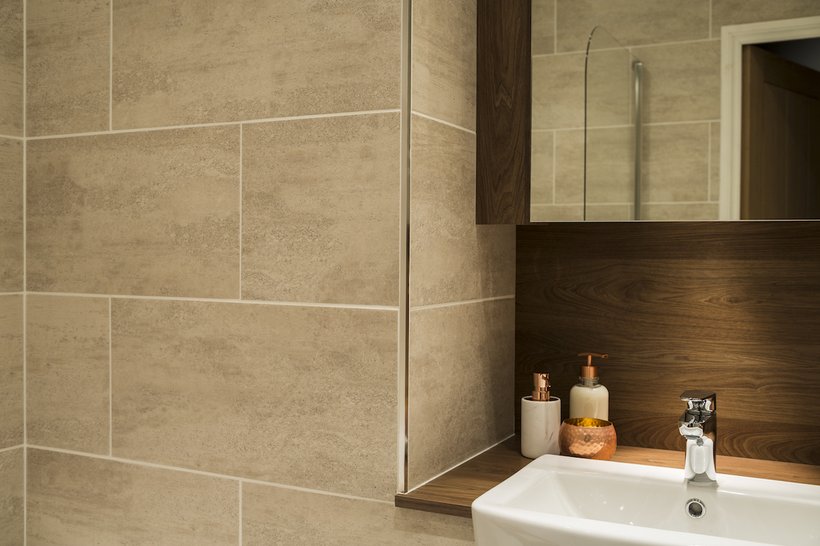 At Johnson Tiles we offer tiles to suit all budgets and design requirements. If you're looking for further advice on how to transform an en-suite or compact living space, tweet us @JohnsonTiles. You can also visit our team at the upcoming Housing 2017 event (27-29 June). Click here for more information.