Trend watch: Our top picks of this season's flooring styles
Soothing tones and industrial chic, this year's flooring trends have it all.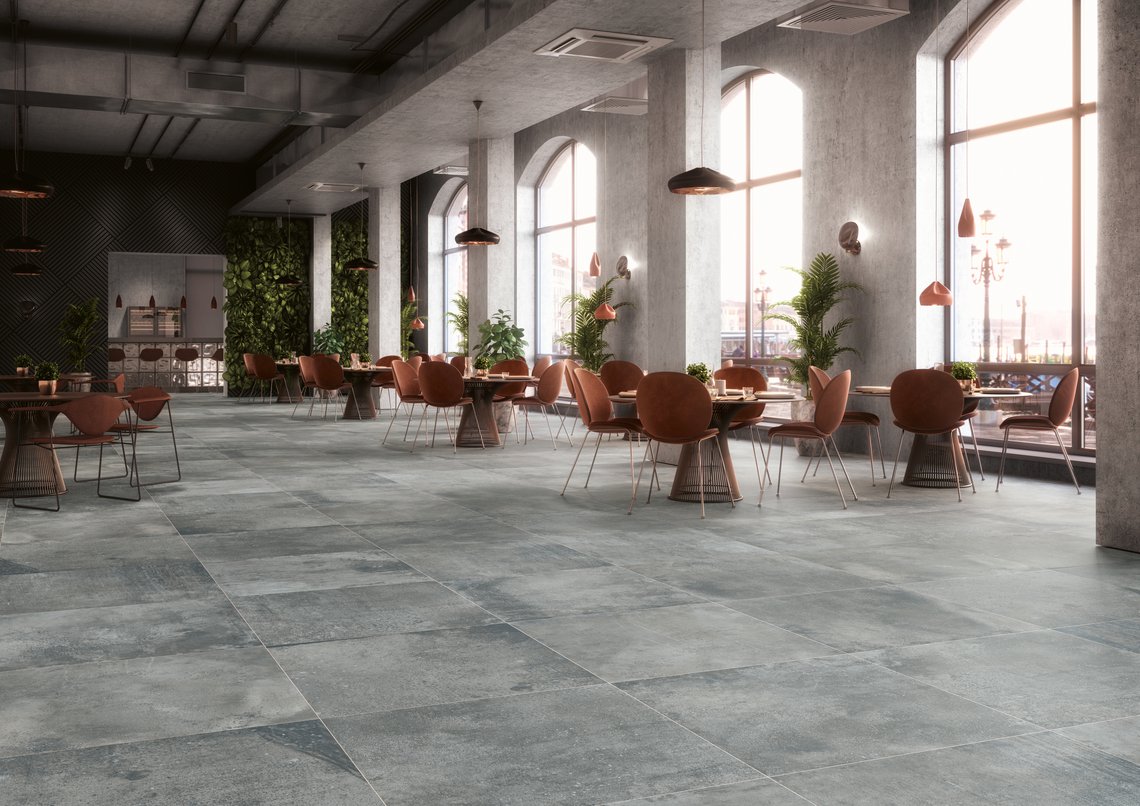 The bigger the better
When it comes to creating space, nothing is quite as striking as large format flooring tiles. With interior trends leaning towards open-plan design, large formats help establish a sense of grandeur, allowing one area to flow freely into another. From elongated wood effect planks to vast concrete style squares, there is a design choice suited to all interiors.
A popular style at Cersaie 2021, large concrete-effect tiles and oxidised finishes are in keeping with urban and industrial design schemes, offering a moody and dramatic atmosphere. For a softer effect, lay matching tiles throughout indoor and outdoor areas, further increasing the sense of space and providing a connection to nature.