'2020 Tile Tapestry' design challenge raises over £4,500 for Shelter
We are delighted to announce that our '2020 Tile Tapestry' design challenge has raised £4,560 for homelessness charity Shelter!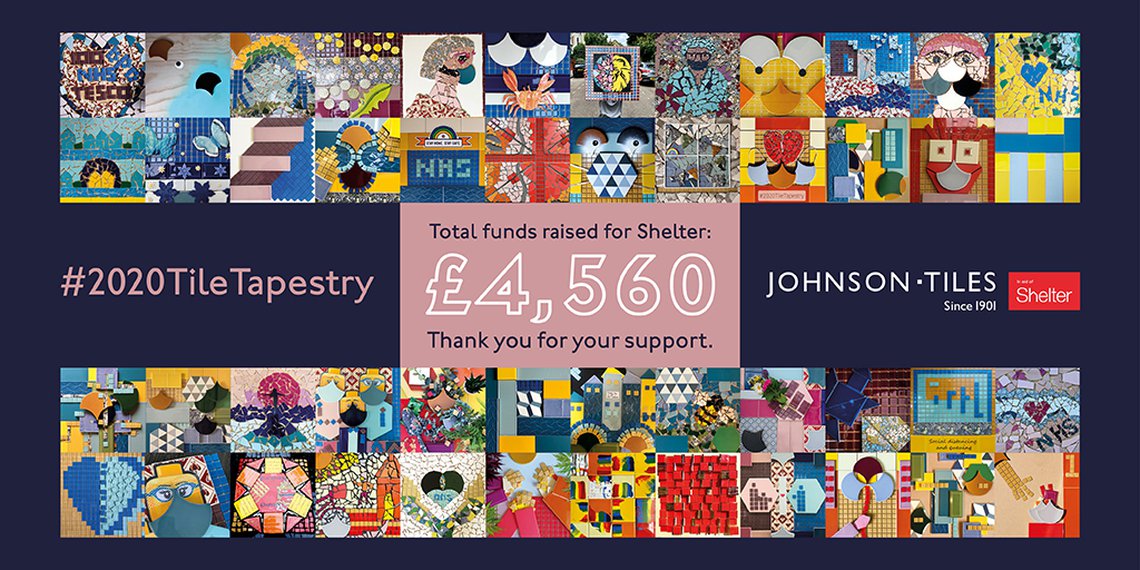 Making an impact
The money raised from the Tile Tapestry campaign is enough to fund 456 calls to Shelter's helpline, making it possible for their housing advisers to help more people. As we enter another recession, donations like this are crucial to enable Shelter to provide the increased support required to help people facing homelessness or bad housing." All the tile design entries received through the challenge have been 'woven' together to create one big 'tile tapestry' showcasing the positive moments that have emerged from the lockdown.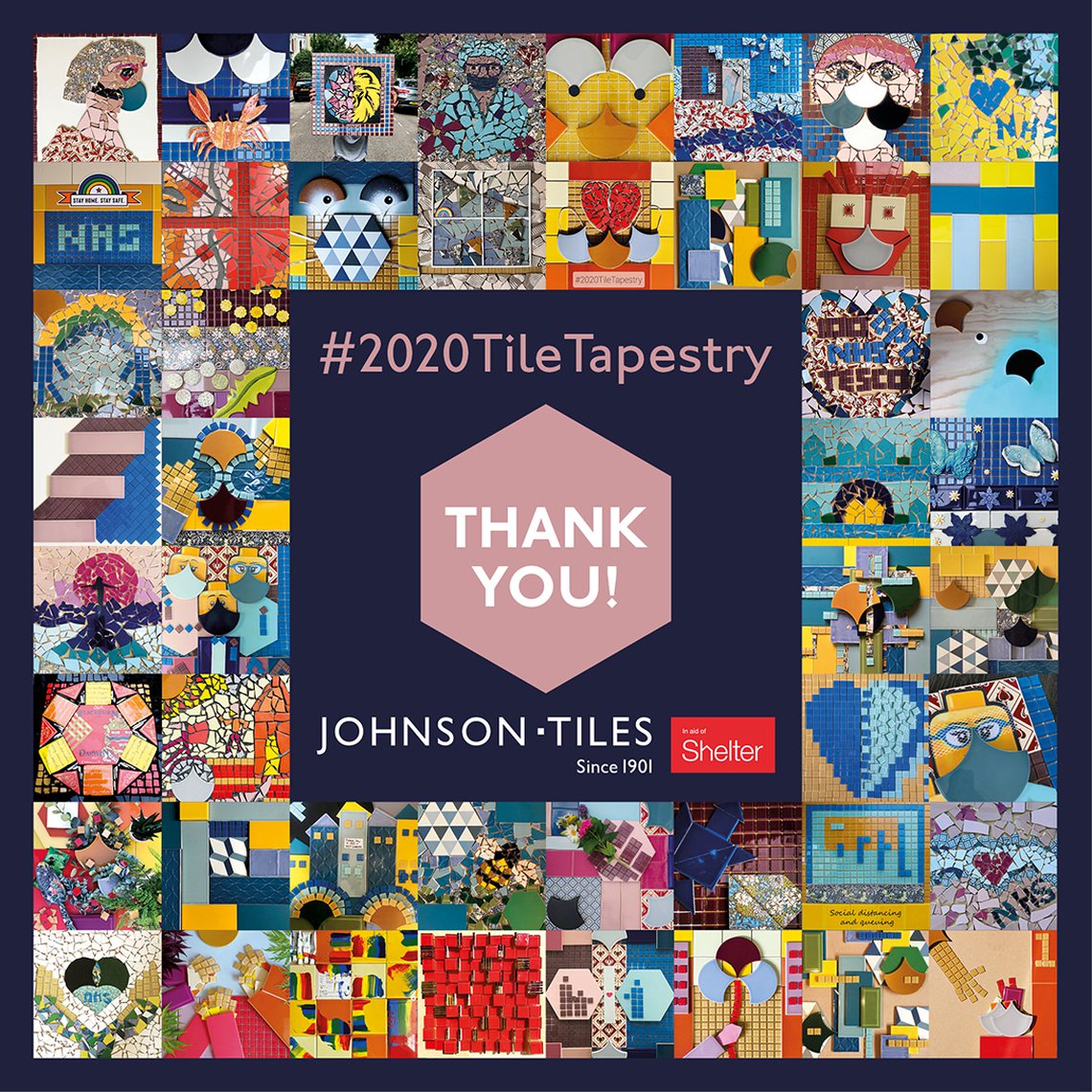 Creating art from chaos
We challenged interior designers across the country to create square flat-lay tile designs to celebrate the heartwarming moments and positive initiatives that emerged during lockdown. The designers registered for their entry packs on our website, and we then delivered the tiles directly to their door. Each participant was assigned one of three key themes: community, courage and solidarity.
For every design entry submitted, we pledged to make a donation of £57 to Shelter - which could answer five emergency calls to Shelter's helpline from those in urgent need of advice. 
Stories in Tile
Designers up and down the country harnessed their creative flair to create a variety of colourful flat-lays and mosaics, sharing images of their work on Instagram with the hashtag #2020TileTapestry.
We were so impressed by the designers' creative efforts that we decided to double the funds raised from the design submissions, bringing the total donation to £4,560.
Thanks to the Great British Design Community!
We'd like to thank each and every one of the designers who contributed to our 2020 Tile Tapestry challenge. It was wonderful to see so many fantastic designs, capturing some of the incredibly inspiring stories that have arisen from these difficult times.
When we saw the immediate impact the pandemic had on the commercial interior design community, we wanted to do our bit to keep spirits high, while raising money for a cause close to our hearts. We chose to support Shelter because housing and homelessness are increasingly important issues in the current climate.
We launched the Tile Tapestry challenge back in April 2020, following the announcement of the nationwide lockdown, and invited interior designers across the country to capture positive community lockdown stories in tile. The initiative aimed to provide a creative outlet for interior designers who had been furloughed, keeping their spirits high, while raising money for homelessness charity, Shelter.