As a starting point, four trend-led themes have been set by our Design Team: modern glamour, playful colour, refined detail and rustic charm. As well as linking to an aesthetic, the coinciding ranges are required to include three plain coordinating tiles and two decor options for either the contract or residential market. The size of the tiles can range from 40 x 15mm to 30 x 10mm, and feature either a matt, satin or gloss finish.
As part of the market research phase of the project, the students visited our factory to gain greater insight into how the design and manufacturing process works from beginning to end.
In addition, the students have been asked to explore the current industry landscape and identify any potential gaps for their products to fit in a commercial sense.
Heading up the brief is our designer, Amy Pears, who said: "Our partnership with Staffordshire University is an extremely important part of our work here at Johnson Tiles. As a heritage manufacturer, we have developed our wealth of skill over time, so we have a lot of expertise to share. In addition to this, we are very forward-thinking, so involving the next generation of designers in our creative process is a fantastic way of developing new ideas that benefit from a fresh perspective. Over the years, we have been really impressed by the effort, enthusiasm and level of creativity shown by the students, and this latest set is no different."
The students' work-in-progress concepts were presented to Amy in a review session last week, and once again, the standard of work truly impressed, with some standout designs:
Danielle Cahill
Choosing the 'refined detail' theme, Danielle has explored nature's raw beauty through hand drawn botanical illustrations in a muted colour palette.
Follow Danielle on Instagram @danielle.c_art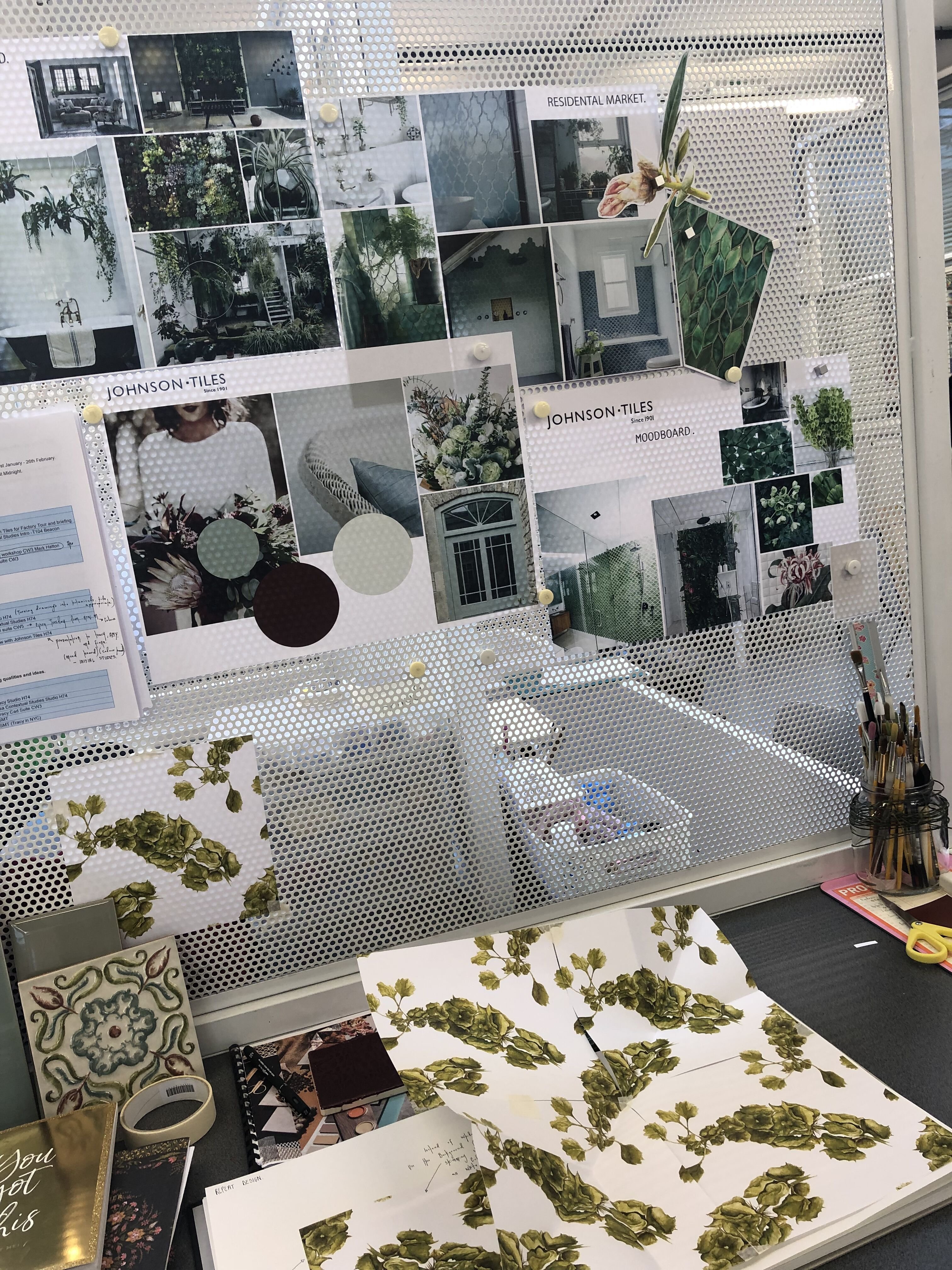 Fallon Jay
Textured animal print was a recurring trend in Fallon's research. Inspired by this, she has explored the 'modern glamour' theme through creating detailed paintings that incorporate a rich, luxurious colour palette.
Follow Fallon on Instagram @fallon_jay_surfacepattern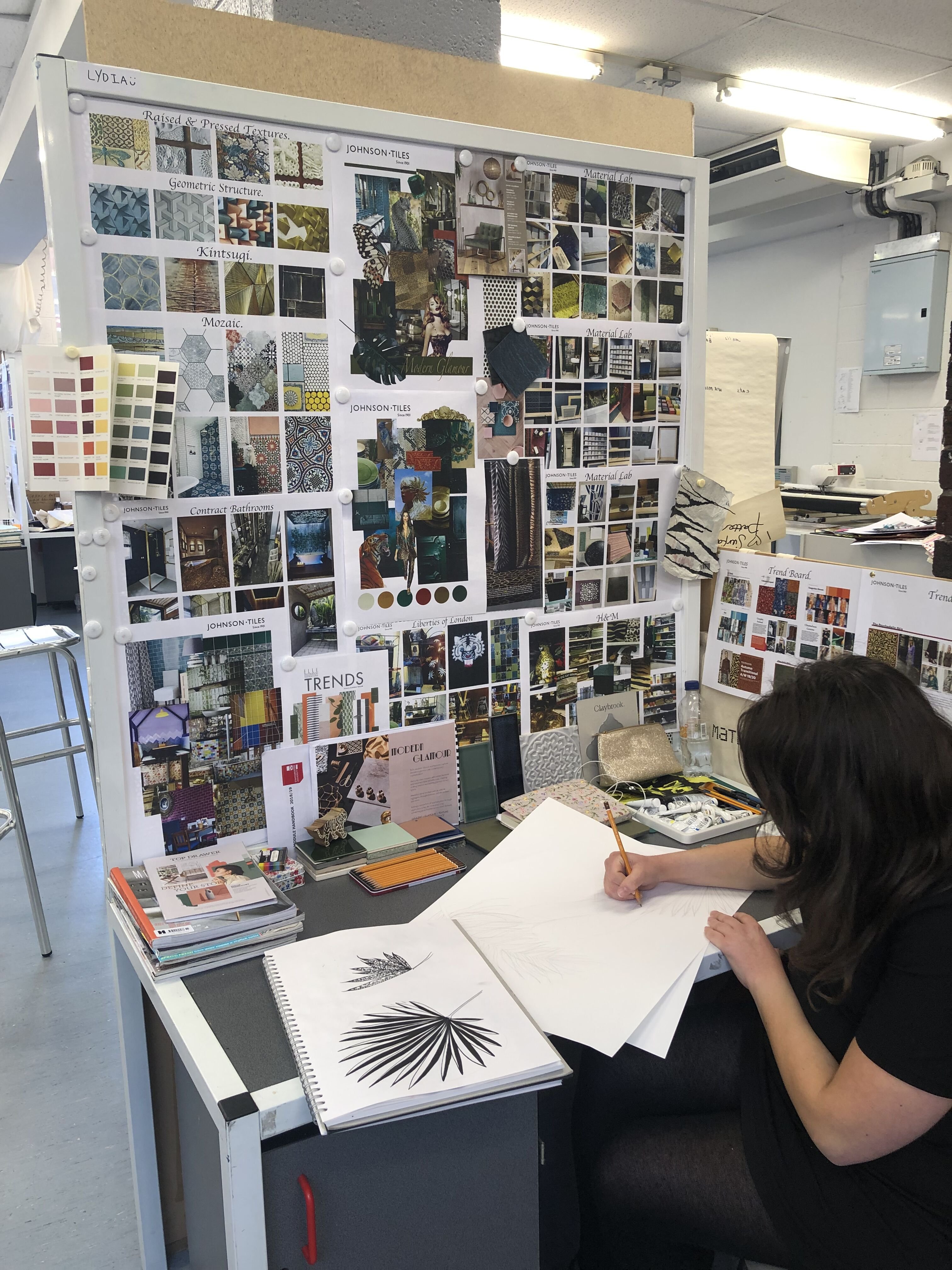 Nikki Fahy
Through Nikki's trend research, geometrics and clean lines made an impression, perfectly fitting her chosen theme, 'refined detail'. In response, she is exploring blue hues and grey tones, while mixing various shapes for a patchwork effect.
Follow Nikki on Instagram @nikki.f.design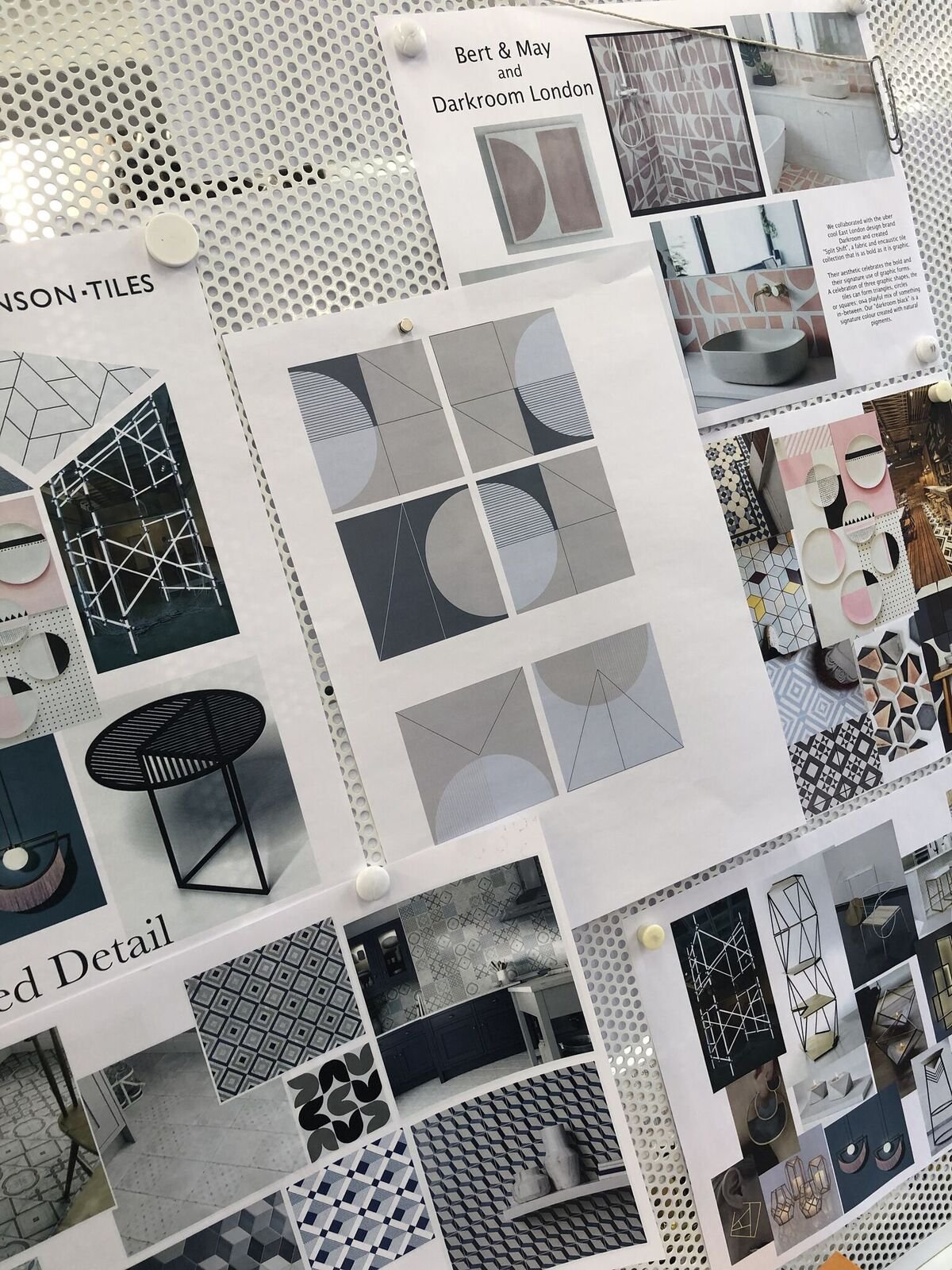 Olivia Holloway
Choosing 'modern glamour' as her theme, Olivia is focusing on glassware. Taking an abstract approach, she is experimenting with layered shapes to create strong geometric patterns in a rich, metallic colour palette.
Follow Olivia on Instagram @oliviasurfacedesign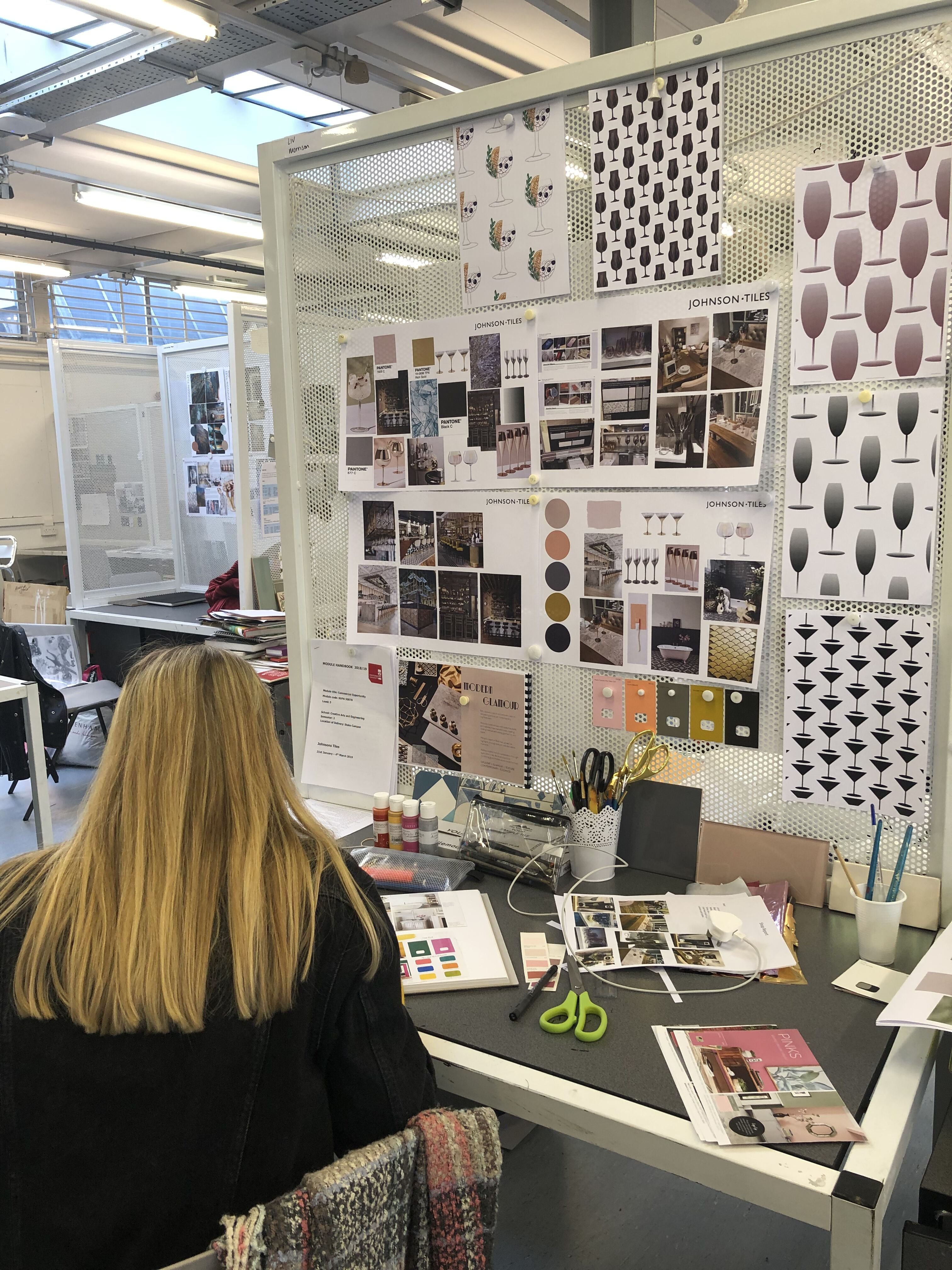 Amy will judge the final designs on 15 February and the winner and runner-up will have their tiles made at our factory in Stoke-on-Trent. The winner will also be invited to undertake a one-week placement with our in-house Design Team.
To stay up to date with our Design Team's activities, follow @JohnsonTiles on Instagram. Also, be sure to keep an eye on the blog for more updates on the students' progress.