Therefore, when designer Alexander White approached us, we jumped at the chance to assist in his creative concept coming to fruition. By changing the orientation and colour of grout, Versa is a tile that provides a seamless and customisable graphic ceramic surface. The grout no longer 'breaks up' but makes up a pattern, and the grooved design allows for simplicity in cutting to specification.
Underpinned by an ethos of British design and manufacturing, the trailblazing new product – developed by Alexander, the founder of A White Workshop – is produced right here at our factory in Stoke-on-Trent. 
We recently caught up with the designer, to find out more about the Versa project. Here's what he had to say: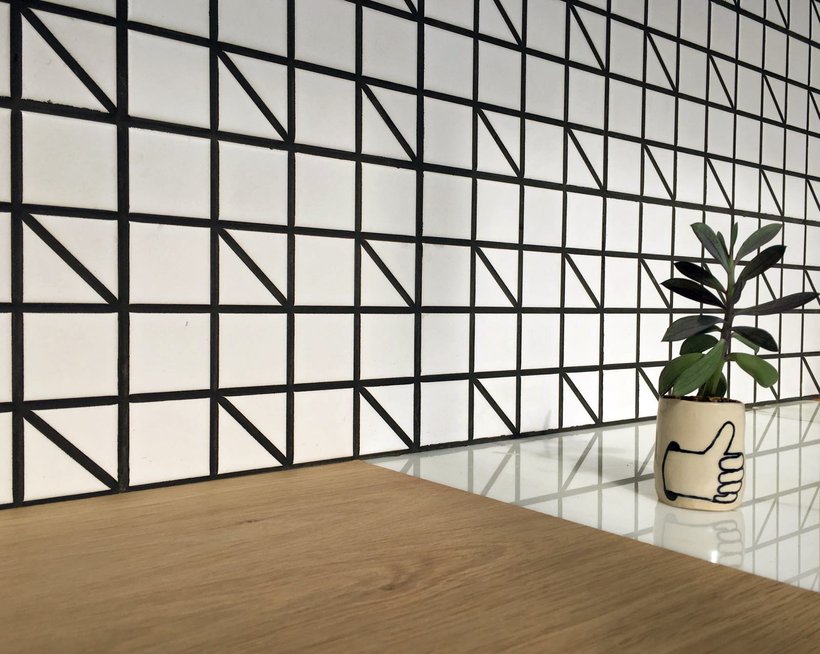 Where are you based?

"I share a studio space in Hackney, East London."

Could you please talk us through how you got started in design?

"I have always been drawn to the arts, with an affinity for craft, engineering and innovation."

Please describe your process - where does your inspiration come from? What materials do you use to create your various works? And what is your favourite material to work with?

"My work usually starts with a concept or a question and my inspiration comes from the physical things that I find interesting. My job is to create pieces that have a reason for existing, either solving a particular problem or re-interpreting something existing and therefore contributing to our overall understanding of the physical world. I don't design for style and believe that taste is subjective and will go out of fashion.

"My comfort material is wood but I get bored easily and am therefore always looking over the fence, seeking to tackle new challenges."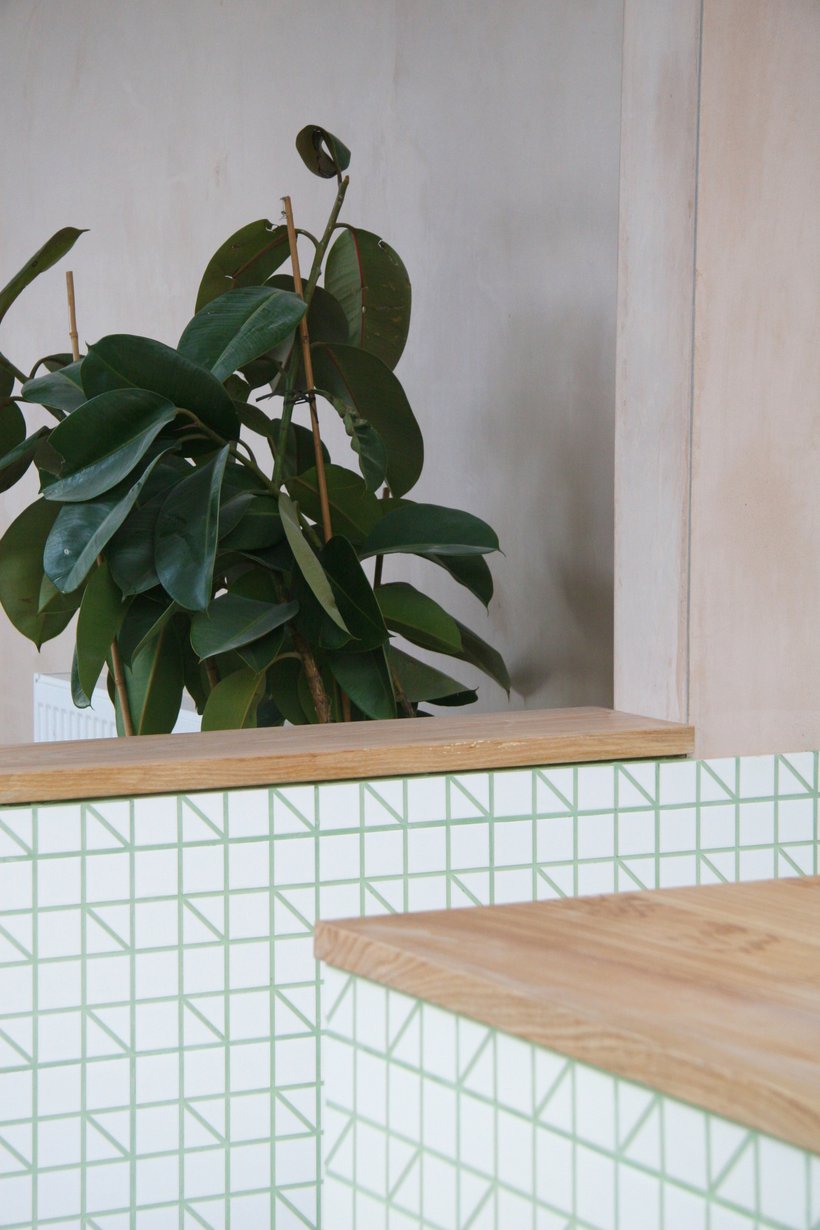 Where did the idea for Versa come from? 

"The idea came about after realising that the beauty of a tiled surface is always interrupted by a grid of grout, an overlooked but essential part of the tile look.

"This then led me to attempt to elevate grout from a disregarded existence, to that of a focal point. Where grout no longer breaks up but makes up the pattern. Through a playful, minimalist and graphic approach to tessellation I realised the potential of adding a simple diagonal line to a set of four squares to create a pattern."

How did the move from making furniture to designing tiles come about?

"Although I have designed and made a lot of furniture, I don't see myself as a furniture designer. Over the past few years there has been the inadvertent but recurring theme of repetition in my work. I am also interested in the phenomena of tessellation, and what better product to explore these parameters than the much loved tile?"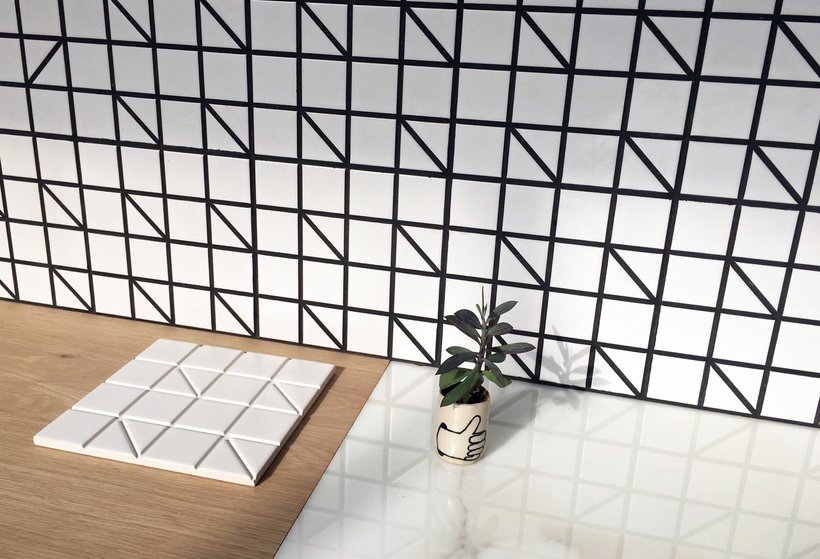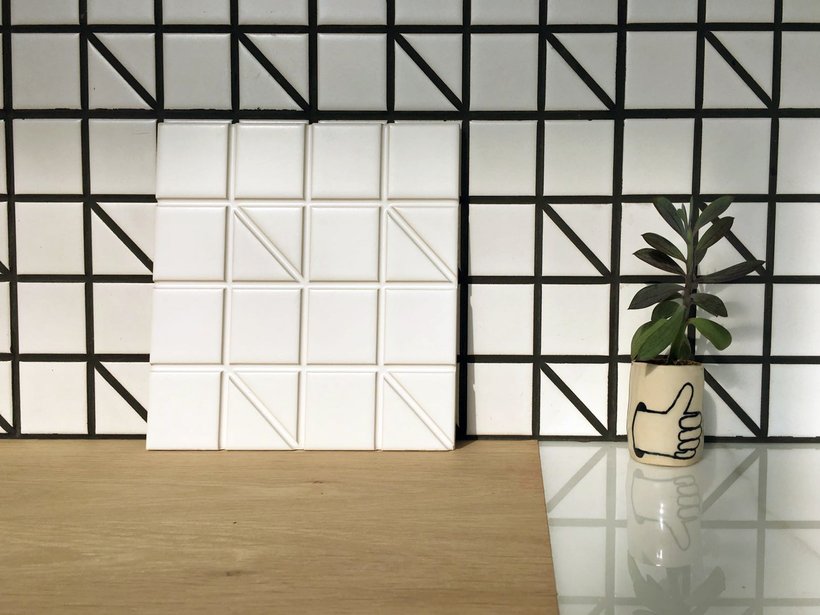 What made you collaborate with Johnson Tiles?

"Before Approaching Johnson Tiles, I collaborated with two ceramic artists and friends of mine to help me realise the concept. Once happy with the design, our collective decision was to move forward with a small volume, British-made approach to launching the product. Johnson Tiles was the obvious first port of call, as it is after all at the epicentre of British tile manufacture and has outstanding sustainability credentials."

Who is Versa aimed at?

"The Versa tiles are aimed at all kinds of projects, but we particularly envisage them as a substitute to the classic and ubiquitous white Metro tile with black grout, mainly used in commercial settings; cafes, restaurants, or as an understated feature wall."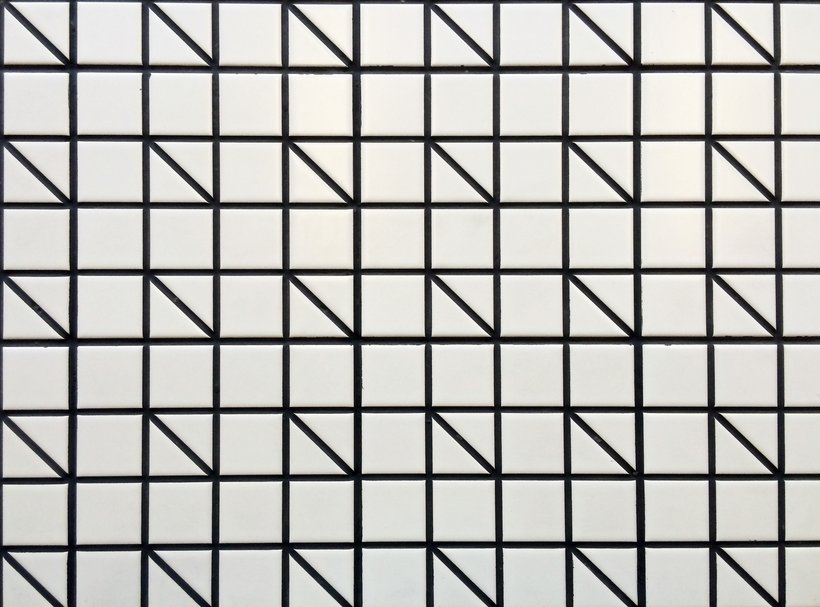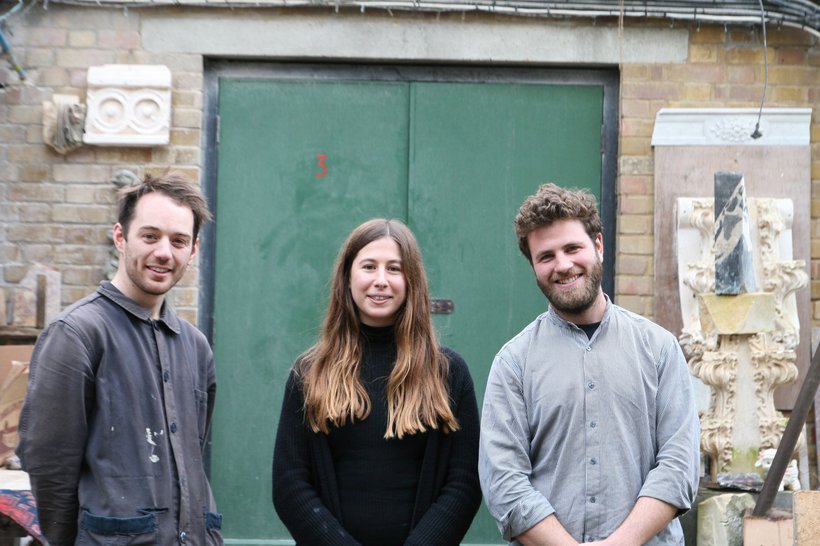 What are you currently working on? And what's next? 

"My work is currently on show in an exhibition at The Center for Art in Wood in Philadelphia, USA, and I'm working on the interior of a promising new cafe in Walthamstow, East London, called Lighthaus (progress can be tracked on Instagram @lighthauscafe), which will feature the Versa tiles.

"The next big thing and my first bit of public work are benches, bicycle stands and planters for the St. James area of Walthamstow High Street."
For more information, visit www.awhiteworkshop.com.