The Patternistas – designers Suzanne and Chris Carpenter – have worked closely with our own team to produce bespoke, tiled panels for use in interior and exterior schemes.
Through our cutting-edge Artile technology, the duo's vibrant designs have been transformed for ceramic application – the results of which we'll be unveiling next week.
In preparation for the event, we caught up with Suzanne and Chris to delve further into their process. Here they share their inspiration for the six patterns that make up Artile™ Series 1: Patternistas:
"These designs draw on themes and experiences that touch our lives in a personal way, but we hope others will identify with the topics and enjoy the results of our pattern play."
LEAGUE - Fish pattern
"We have a thing for fish. Not fin flapping, live, swishing fish, but fishes painted on dishes and things. Mid Century ceramic fish filled with abstract pattern provide us with oceans of decorative, doodling inspiration. Whether they're flamboyant, fancy fish going with the flow or teeny tiny fish swimming against the tide, like us, they're all so different and yet the same."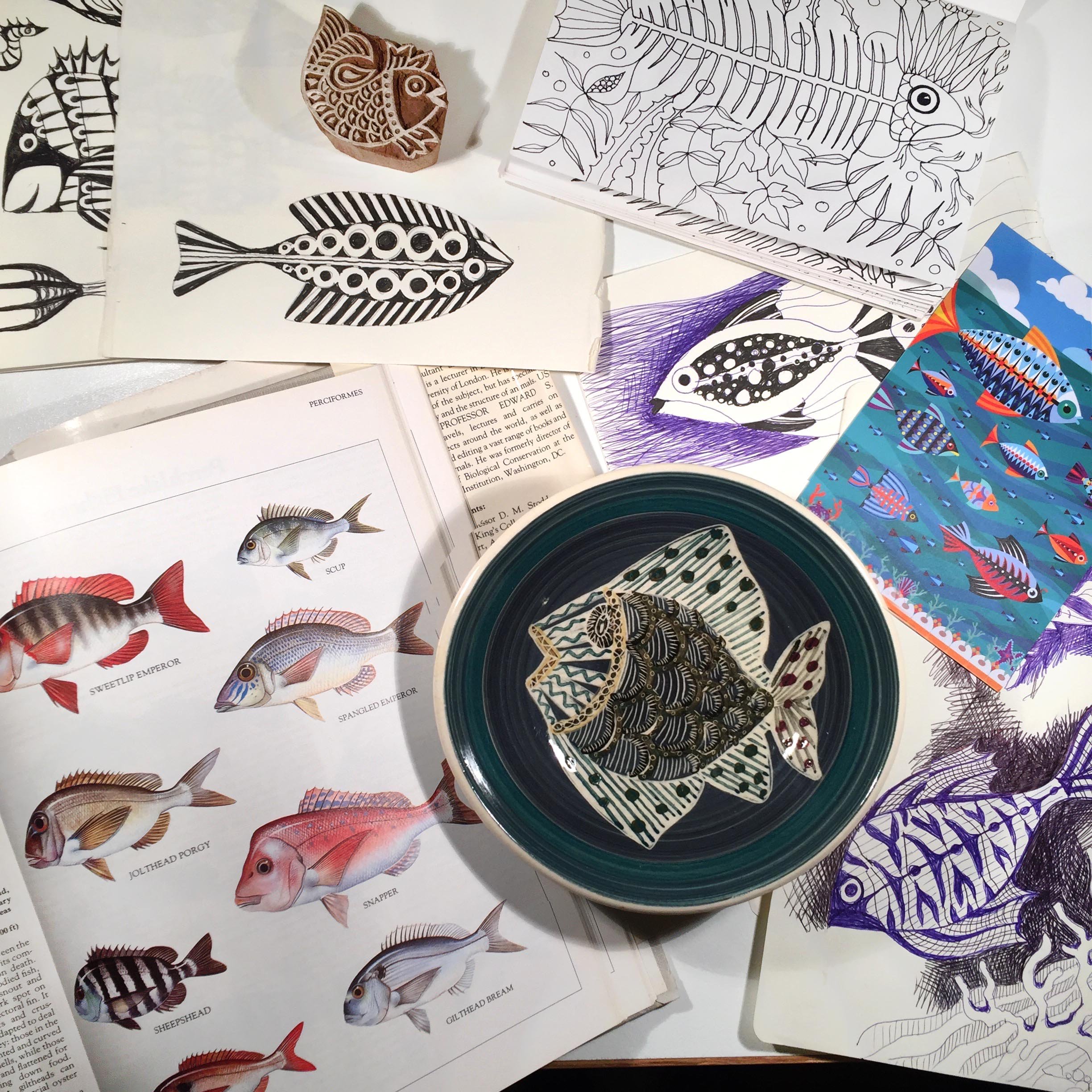 STING - Bee pattern
"Beautiful, industrious honeybees can carry 300 times their body weight, never shirk from community work and always make time to stop and smell the roses – perfect role models! We've become preoccupied with the threat of pesticides and pollution on the pollinators, as without them many of the world's plants and crops would die away. Making bee patterns is our way of celebrating their importance and it gives us an excuse to keep reminding everyone to help SAVE THE BEES."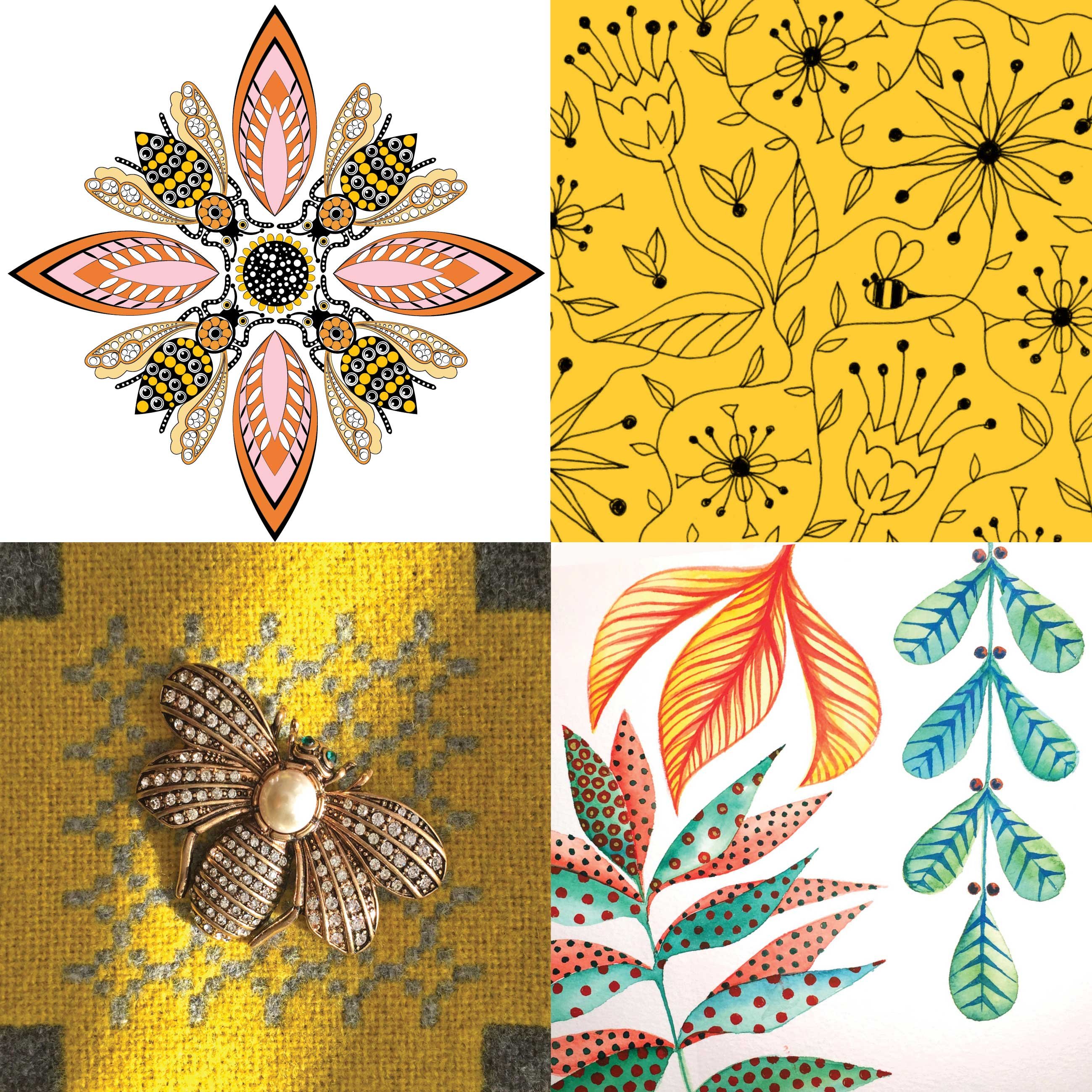 VELVET - Art deco pattern
"We're collectors by nature and have a house full of flea market finds. The Art Deco period is particularly appealing, as we love the geometric shapes, curves and stepped forms that are typical of the time. A few of our favourite finds inspired us to play around with black and gold repeats."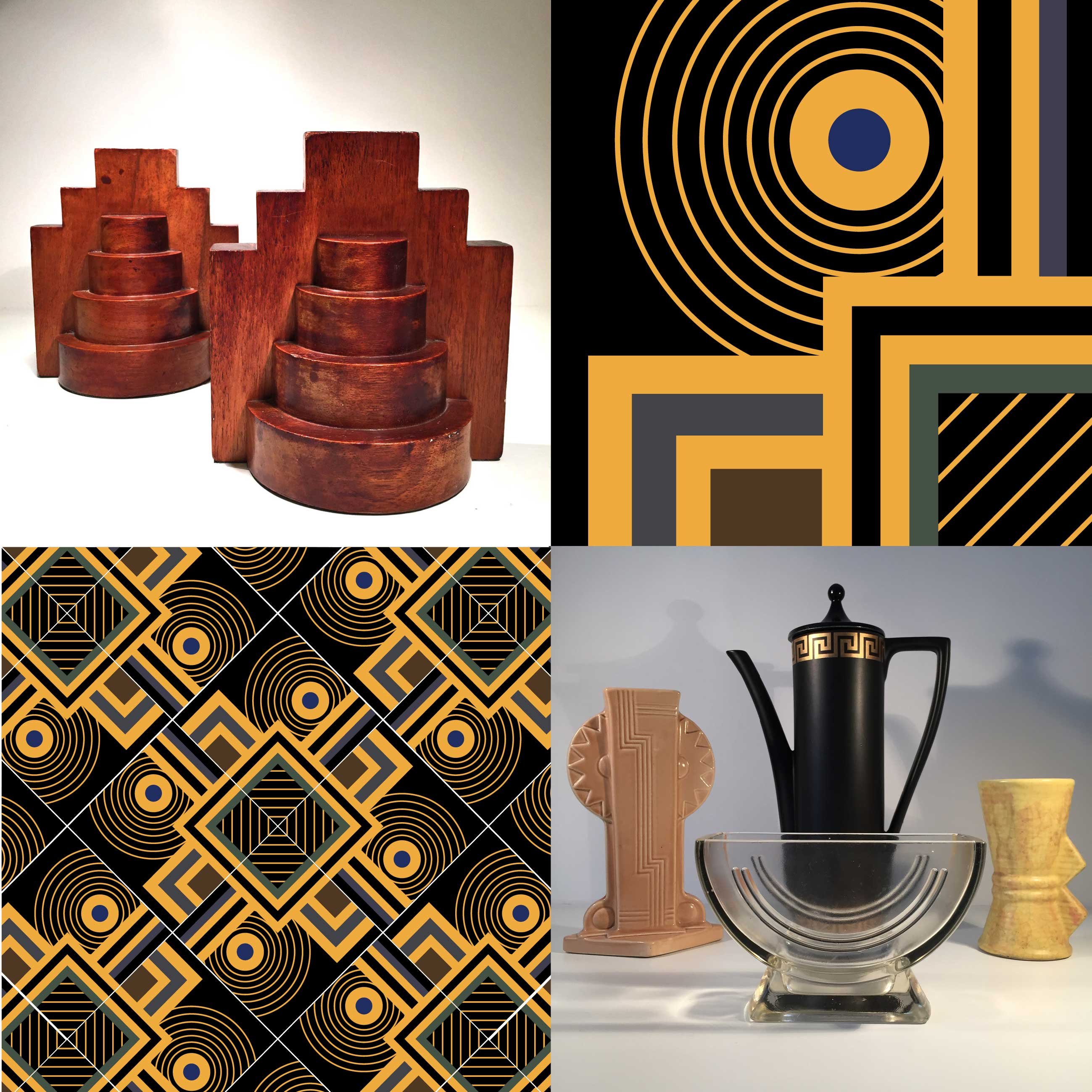 DEGREES - Eye mandala
"Inside or outside, at work or at play, our roving eyes are constantly soaking up pattern and colour. Scanning the landscape, examining objects, staring at shadows, scouring over details; they say that beauty is in the eye of the beholder and we get an enormous amount of pleasure from seeking out visual inspiration. This mandala pattern symbolises the searching eye. Looking, looking, looking for beauty in the everyday and passing on stimulus to invigorate the brain."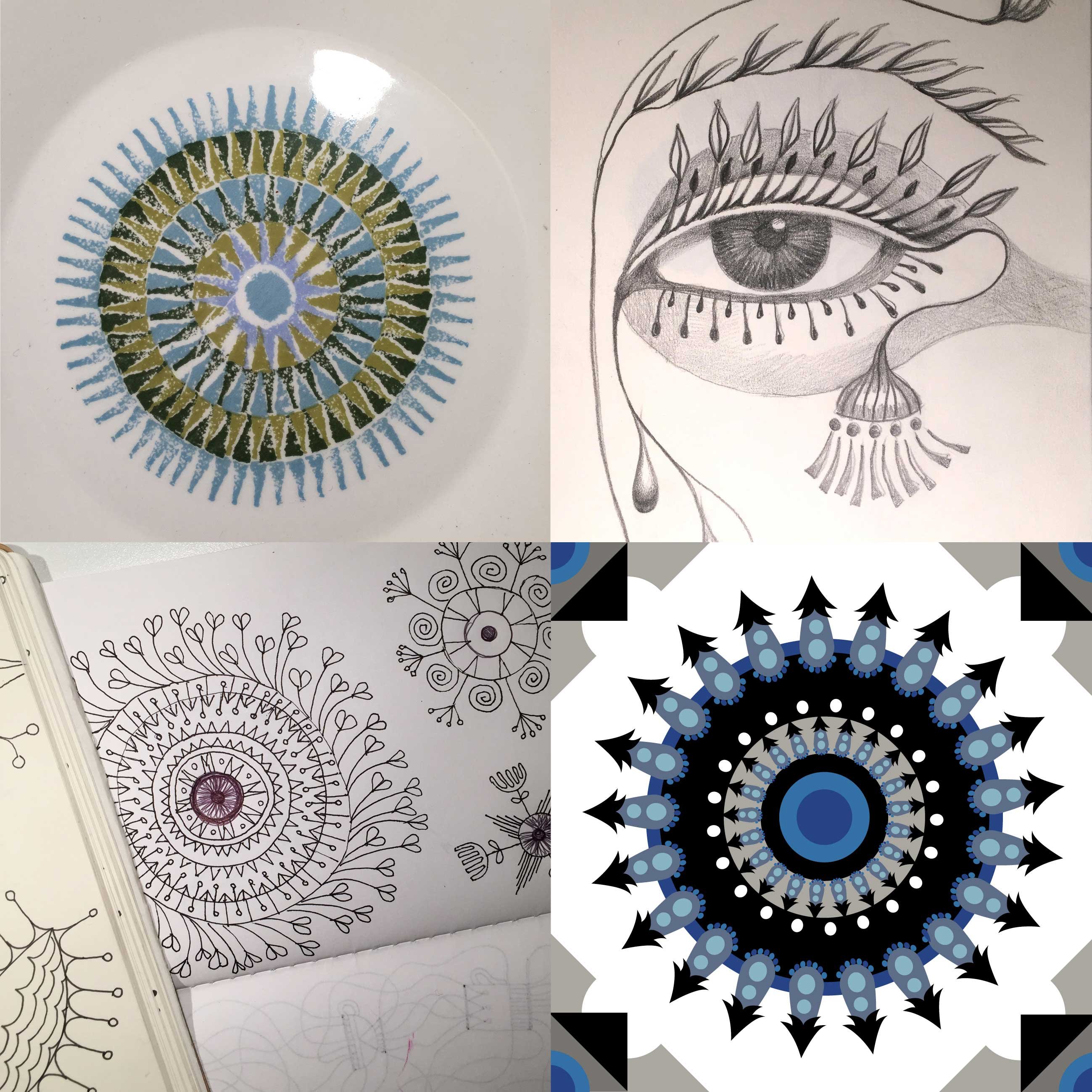 AERIAL - Magpie pattern
"One day at our home studio, a young magpie flew in though an open door. It needed catching quickly to save it from harming itself and leaving us knee deep in poop. We gently cornered and captured it and it seemed quite bemused. We held it long enough for its character and colours to make a lasting impression and inspire us to pay tribute to a bird that some see as purely black and white."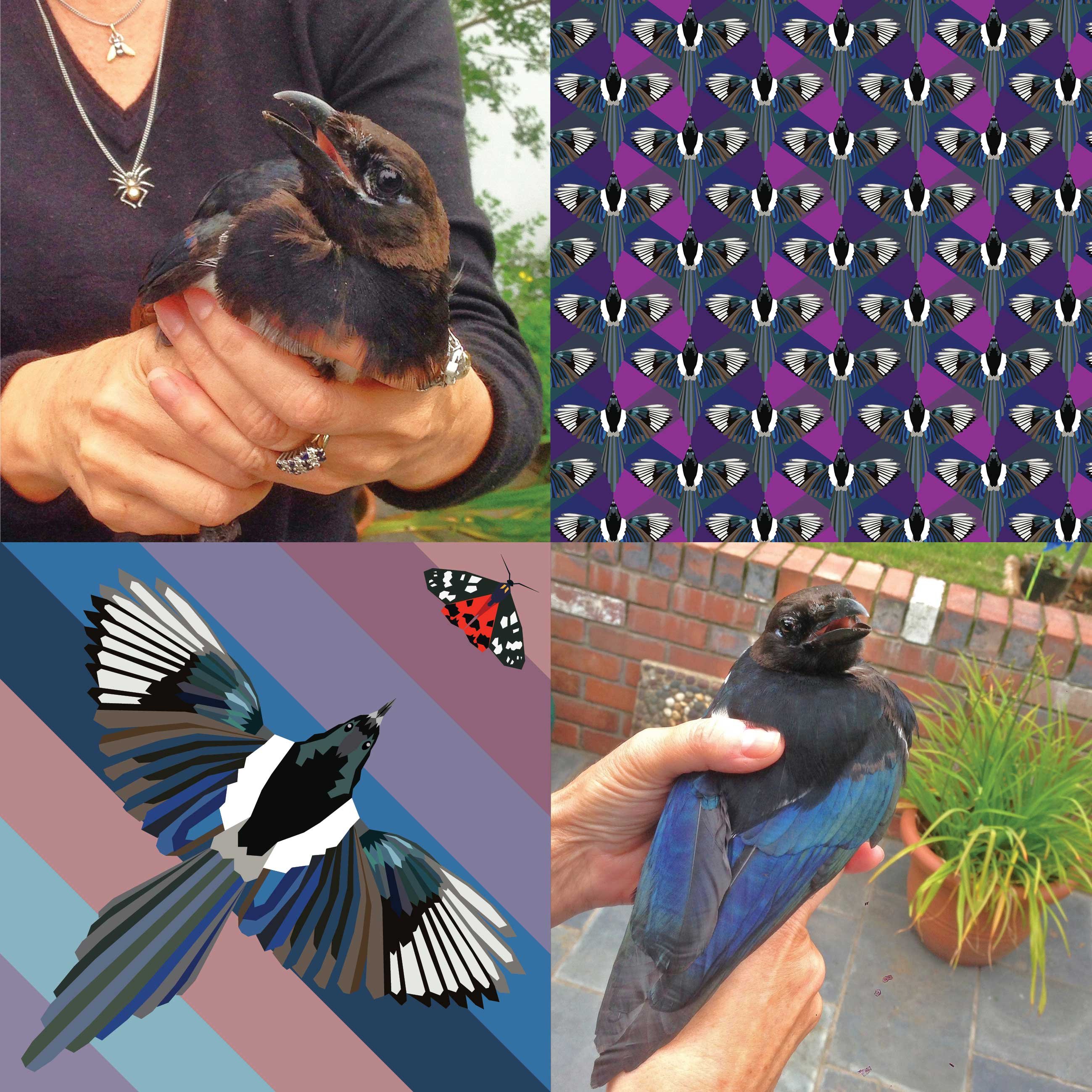 MODE - Plant pattern
"We spend as much of our lives as possible outdoors enjoying the natural world. We're obsessed with plant forms and the variety of their shapes and patterns. Individually so many of them are already stylised by nature and their symmetry provides the perfect inspiration for geometric pattern play that retains a softness and comforting familiarity."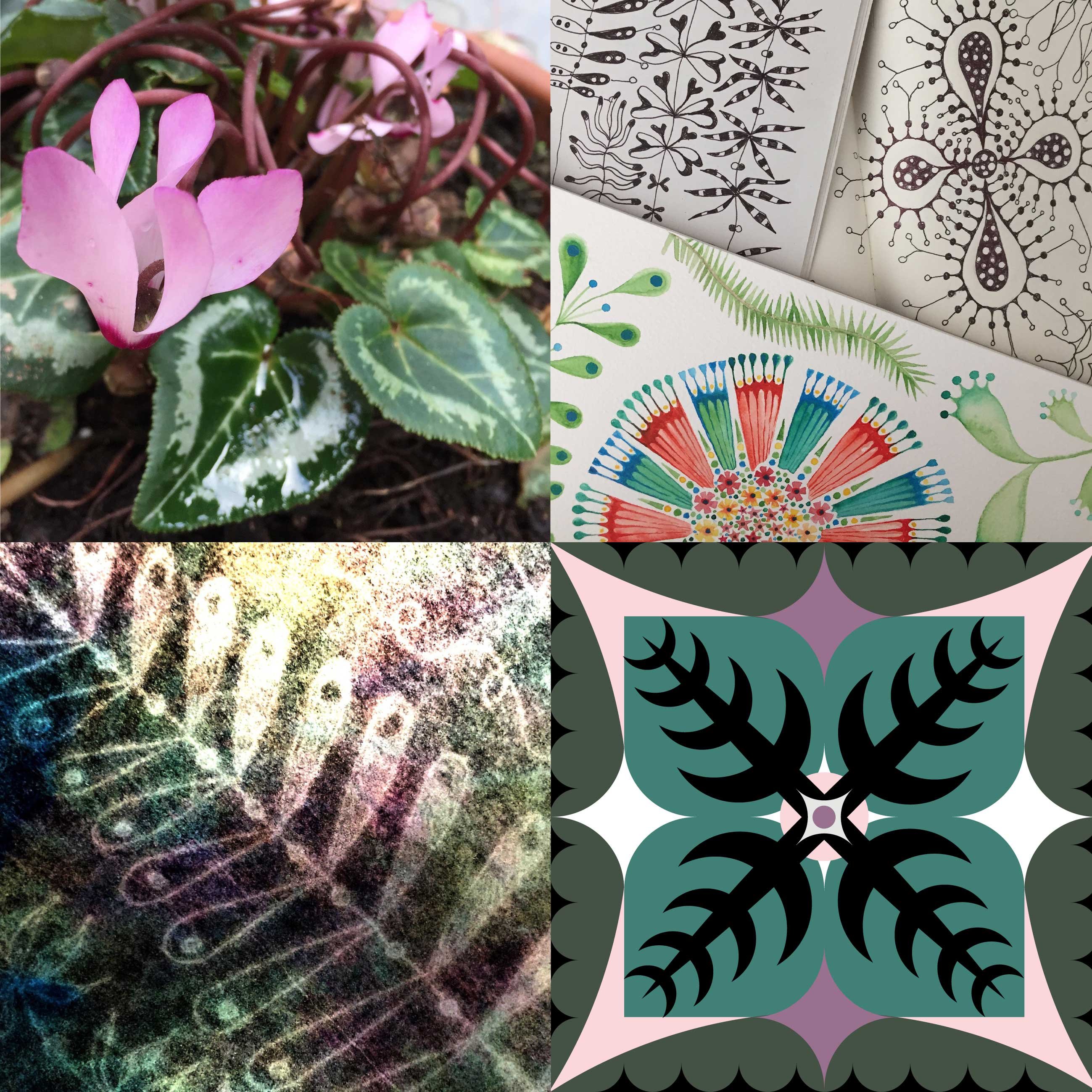 Explore the collection at Sleep, 21-22 November 2017, Business Design Centre, London.