London Design Festival partnership with David David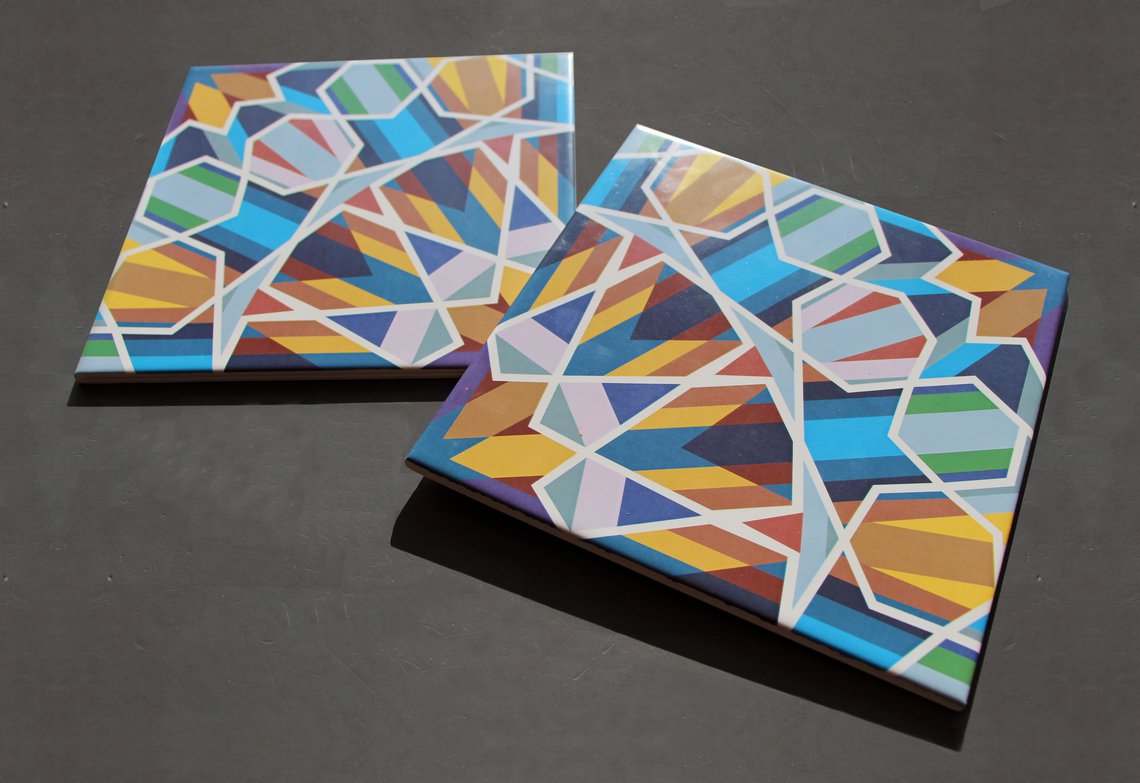 It will be reinterpreted using 50 sq m of tiles from the new Johnson Tiles Prismatics range – the largest colour range of ceramic tiles in the UK – with each coloured tile printed with a series of repeat patterns.
Darren Clanford, Creative Director at Johnson Tiles, says: "We are always keen to support rising creative talent in Britain so we were excited by the opportunity to work with the designers behind David David. Their signature use of bold colours and patterns is perfectly suited to our vibrant new Prismatics range and we have relished the challenge of recreating their work in such an inspiring place as the V&A.
"The London Design Festival is always one of the most important dates on the design calendar and we hope Carousel Wall will be one of this year's most eye-catching exhibits."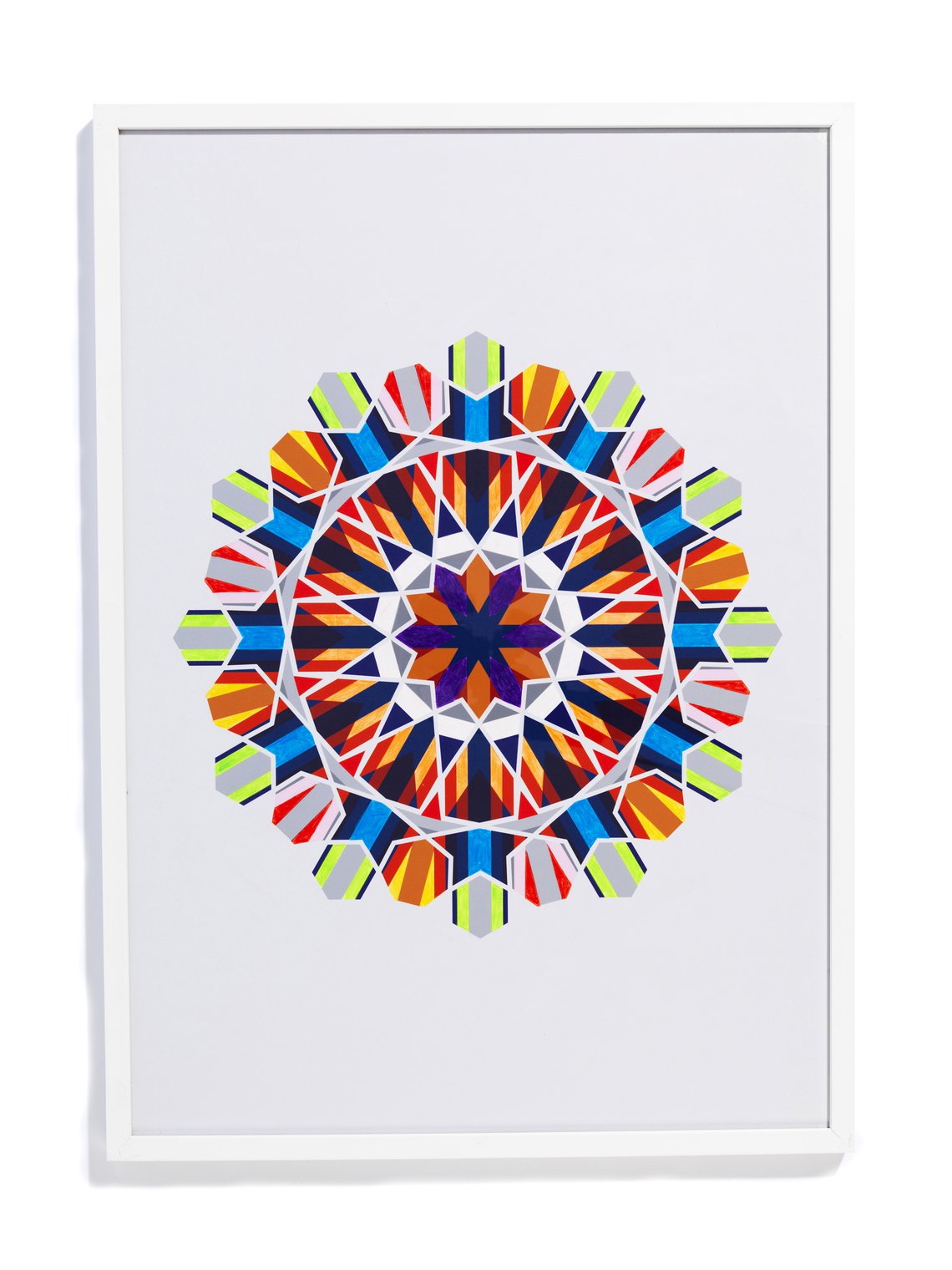 We're pleased to announce our latest collaboration with design studio David David, for the upcoming instalment of London Design Festival. The 50 sq m mural inspired by Islamic geometrics and traditional British design, will transform the Exhibition Road tunnel entrance to the V&A from 13 – 21 September.
Carousel Wall is a collaboration between London-based print and design studio David David and British manufacturer Johnson Tiles, which will see the walls of the Museum's tunnel entrance covered in bold geometric shapes and bright shades.
The installation will be made up of tiled ceramic panels displayed vertically on two walls of the tunnel and will represent an interpretation of traditional Islamic geometrics and modern British production. The design is based on an adaptation of Carousel (2011), the Jameel Prize-nominated artwork by David David co-founder David Saunders.
Michael Sawdayee, co-founder of David David, says: "As a relatively new design studio it is fantastic for us to have the support of such a long-established manufacturer as Johnson Tiles. 
"Our previous work has included designing for everything from handbags, umbrellas and clothing to furniture, art prints and homeware, but producing work on such a large scale using ceramic tiles has been very much a new challenge. We can't wait to see it in place and are proud that it will be viewed by so many people passing through the V&A throughout the festival."