Talking tile trends at the Virtual Interiors Event
As sponsors and exhibitors at the inaugural Virtual Interiors Event this week, we were delighted to present the highlights from our latest issue of Tile Trace in a live webinar Q&A.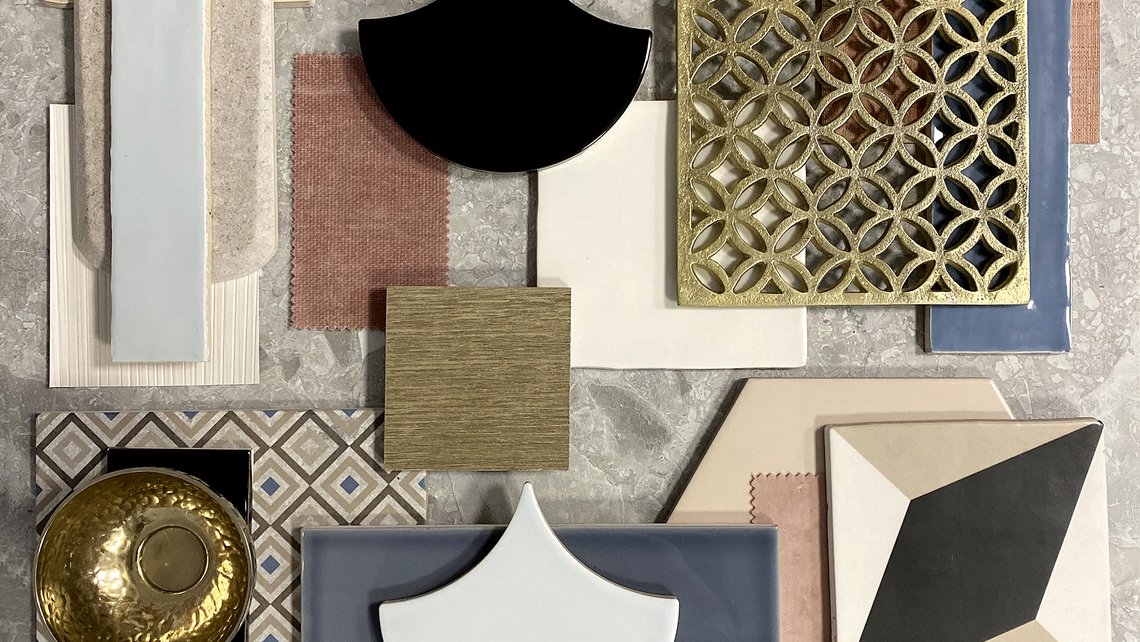 Looking ahead, Taran took us through the 'Modern Mix' trend, with elements of 70's revival evident in illuminating pops of colour that ooze optimism.
Although more celebratory than the other themes, it's not quite all-out maximalism. Because, while it might be the 2020s, the pandemic has so far made this decade slightly more 'enduring' than 'roaring'.
But, with a brighter future on the horizon, our team believes this is something that will be reflected across all aspects of interior design. Watch this space.
To find out more, download the latest issue of Tile Trace here. And if see below of you'd like to watch the discussion in full.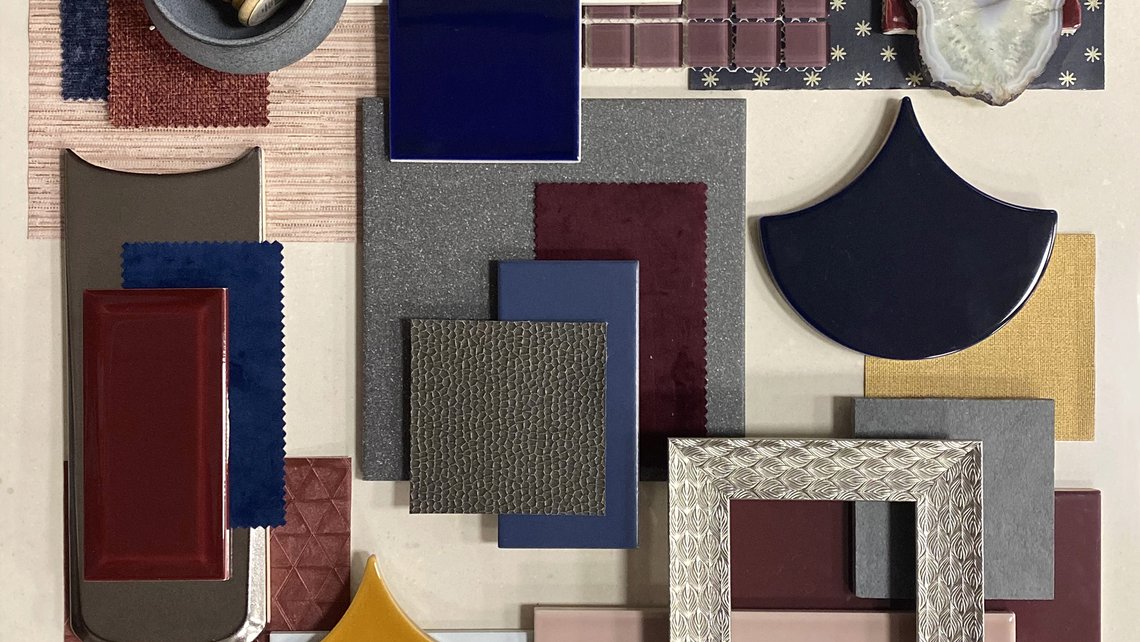 Moving on to 'Astral', Mel discussed an evolution from muted, earthy tones to a bolder palette with an edge of glamour, thanks to a sophisticated selection of shades, and the addition of golden accent tones.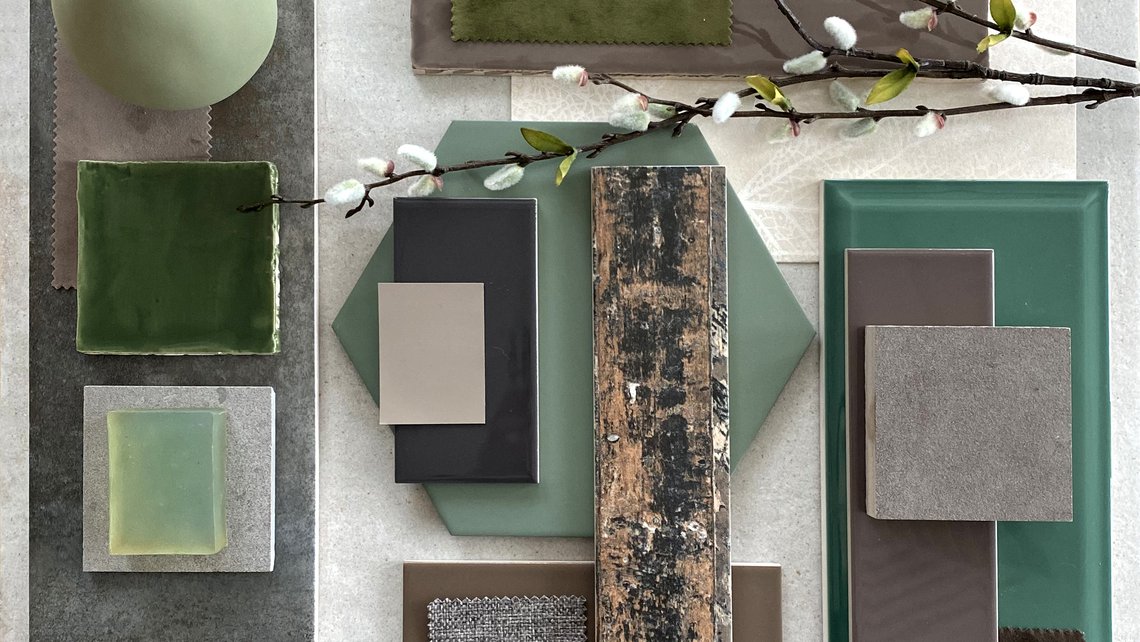 Handpicking topics that reflect the current mood and the different ways in which people and businesses are responding to the pandemic, our creative trio covered themes on a sliding scale. From seeking refuge in the natural world through a spiritual journey, to a more optimistic and celebratory feel, looking towards a brighter future.
Starting with the 'Serenity' trend, Amy proposed that, "at a time of crisis, we're seeking calm and refuge in the natural world". With 'Brave Ground', 'Nature Inspired' and 'Serenity', colour palettes and textures take on a simpler approach, influenced by our natural surroundings.
Taking place across two days (24 & 25 February), The Virtual Interiors Event provided the ideal filling to the exhibition-shaped hole within the A&D community.
With all activities being held entirely online, virtual 'visitors' were afforded access to the latest products and trends from the industry's top manufacturers and makers, plus networking, webinars and, even, competitions.
Following the launch of our bi-annual publication, Tile Trace: Issue 3, Amy Pears and Mel Holland from our design team were invited to discuss the top trends across colour and texture in a webinar (2pm-3pm, 24 February), alongside Taranpreet Kaur, studio manager at Material Lab.