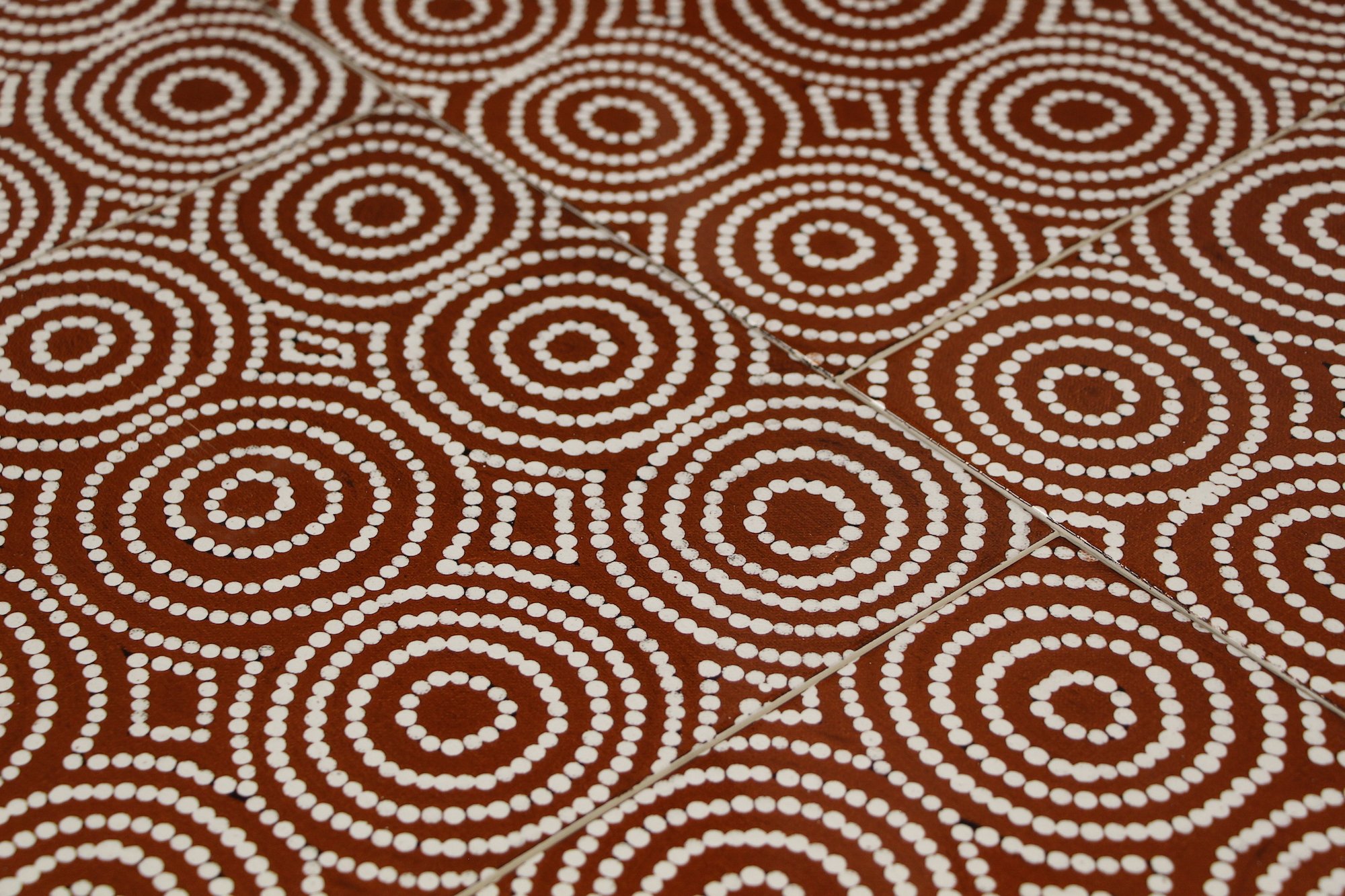 Aboriginal art is set to spark the next ethnic trend in interior design and Johnson Tiles is excited to announce that we have successfully reproduced the work, in all its intricate detailing, onto ceramic tile for the first time.
The project was specially commissioned by Aboriginal art dealer Alexandra O' Brien, owner of Cotswolds-based Bay Gallery Home who represents the art in London with a private London clientele base. Alexandra specialises in the demand for authentic, contemporary Aboriginal art and was looking for new ways to use the prints by acquiring licence rights. She was able to secure the necessary permission thanks to her unique, long-standing relationship with these communities, which has been built on trust and mutual respect.
These particular works are by local artists Geraldine Nangala Gallagher and Sarah Napurrula White, who come from a very remote Aboriginal community in Yuendumu, in Australia's Northern Territory. Alexandra began experimenting with different materials for the prints, something which has not been done before in the UK. She worked with scarves, wallpapers and card printing before attempting something more ambitious — ceramic tiling.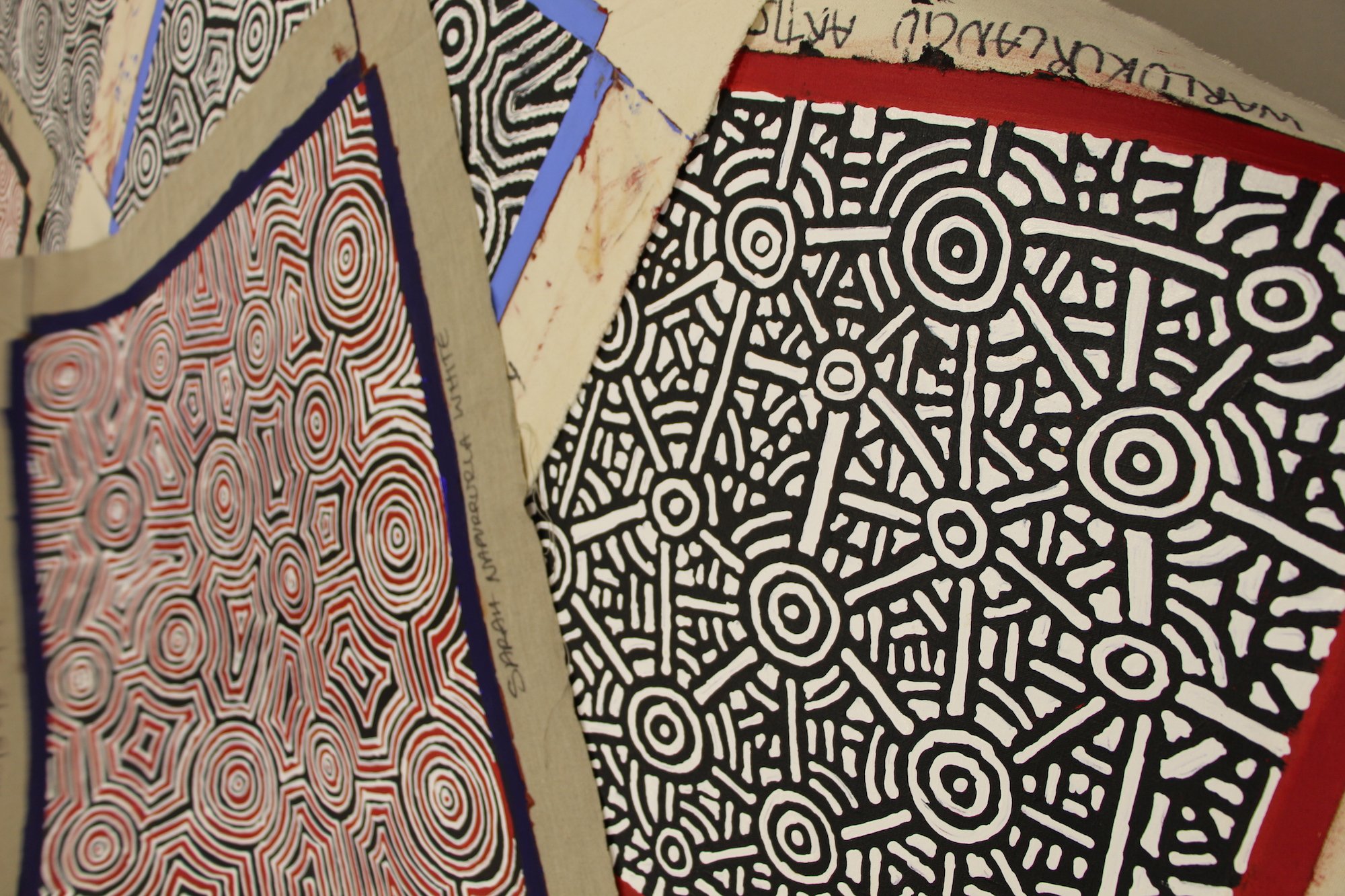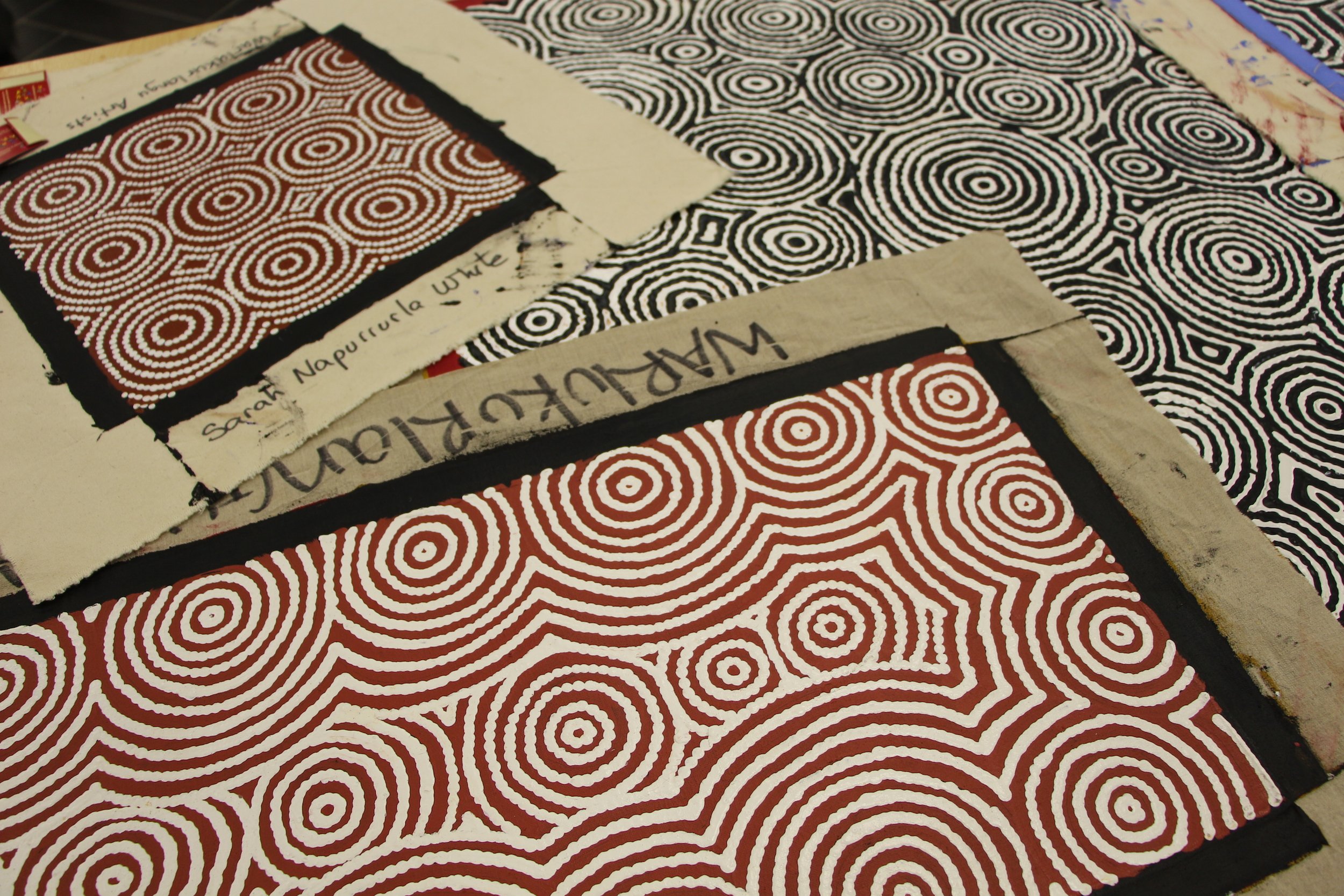 Alexandra turned to Johnson Tiles after hearing about our specialist Artile service at the British Museum. Artile painstakingly reproduces any illustration, drawing or picture onto a tile with no loss of detail or colour using state of the art techniques.
The quality of the reproduction was especially crucial to the project, given that each image and colour has special meaning and spiritual importance to the Aboriginal people. It's a glimpse into their world that many people don't get the privilege to see.
We were delighted to take on the challenge of this commission because of this — we weren't just recapturing an image but a culture, a history, and all of its folklore and traditions. Implementing traditional lithography techniques combined with our state of the art technology and high-res scanning process, we were able to accurately match every detail and colour of Sarah and Geraldine's paintings.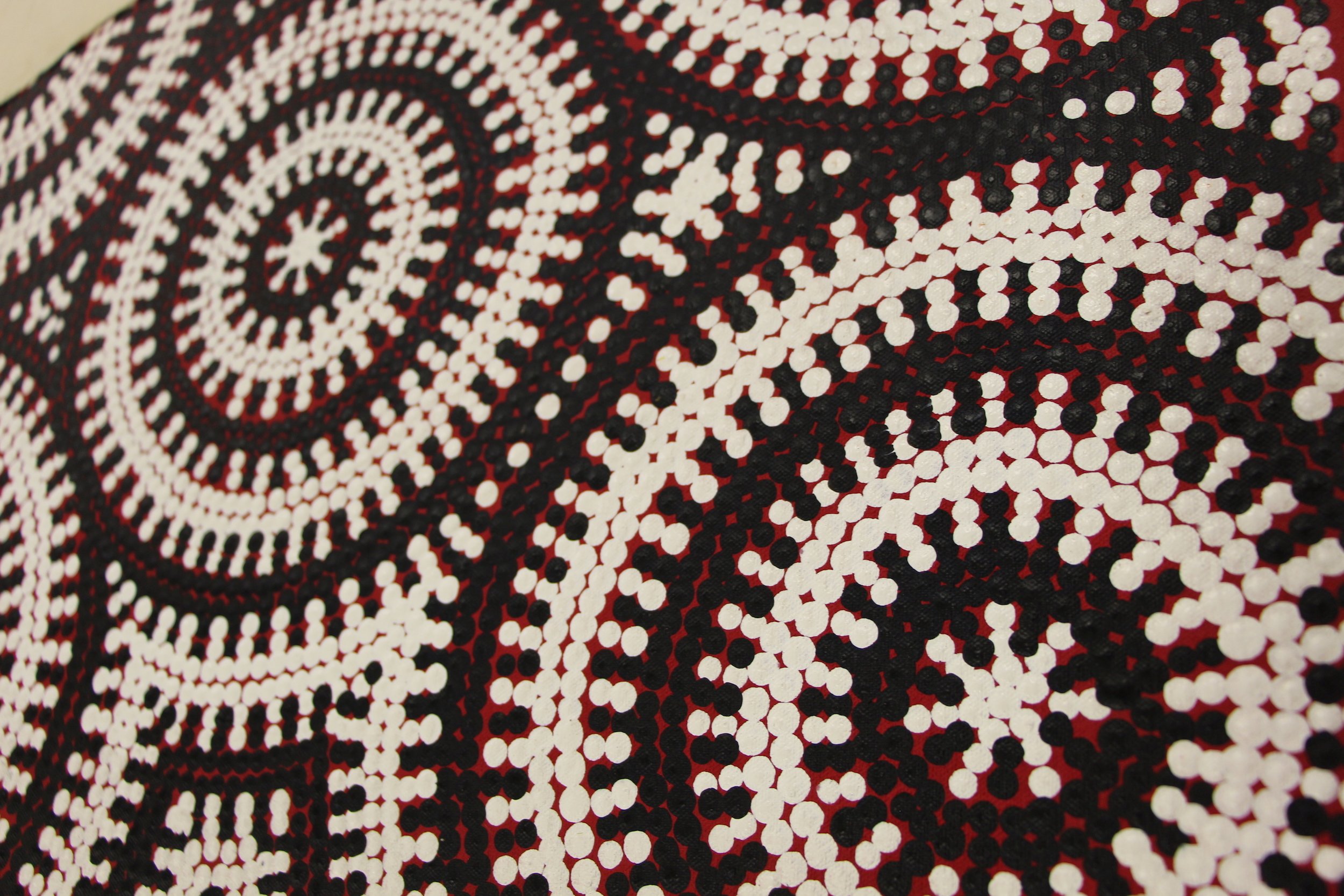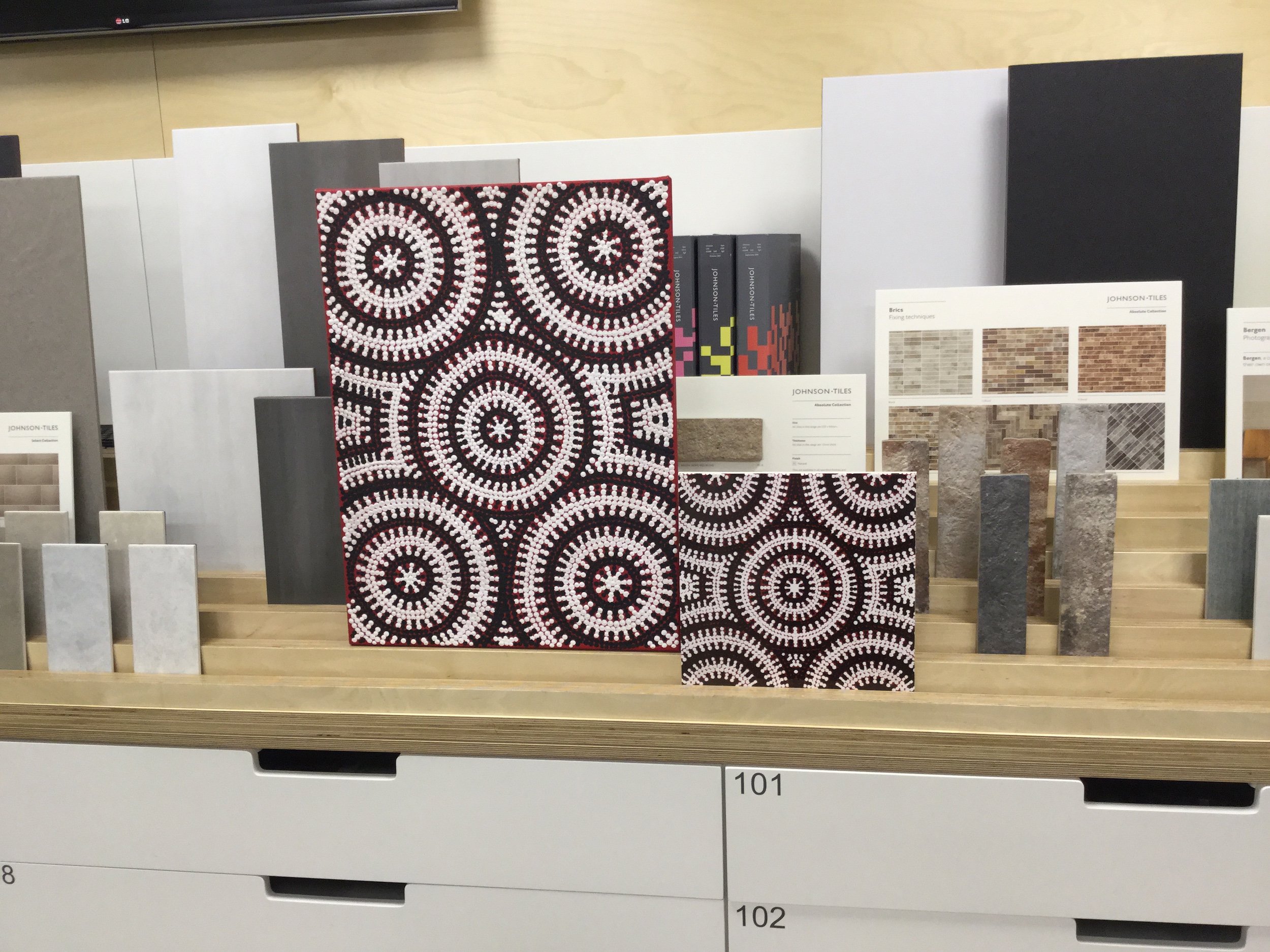 As with all Alexandra's work, a portion of each sale will go back to the Aboriginal community and supports any needed medical care, supplementary to their independent lifestyles in remote communities. These new sources of income from the artworks are ground breaking, and provide a new lifeline where other Australian industries have dried up with the changing times.
Alexandra commented "The end result is beautiful. Of all the materials I've ever used, these tiles are the best and most accurate replication of all. I truly believe Aboriginal art is the next ethnic trend in interior design, as reflected by its increasing popularity in the art world."
The finished 30x30cm tiles can be used as one-off pieces, splash backs or as bold art statements. They are truly beautiful and would make great focal pieces for any installation. The tiles are available to buy from www.baygalleryhome.com.