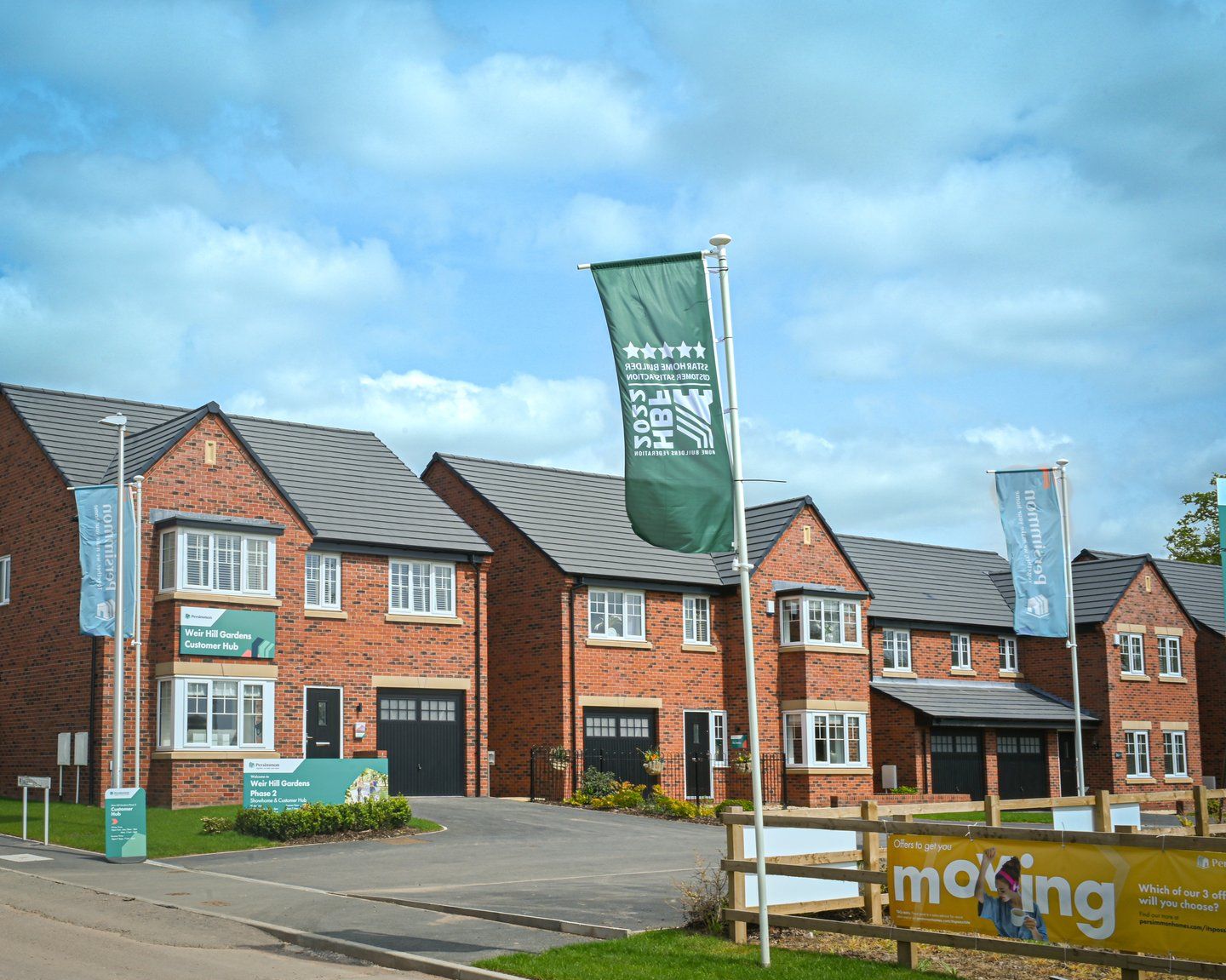 Weir Hill Gardens
Weir Hill Gardens
Shrewsbury, Shropshire
Weir Hill Gardens is the latest Persimmon Homes development in Shrewsbury, Shropshire, boasting a stunning collection of 2, 3, 4 and 5 bedroom homes. With a total of 360 units, an assortment of our wall and floor tiles were selected to be used throughout the properties.
The Kielder Evening Glow Natural 1140x200mm wood-effect porcelain planks were used on the flooring throughout the downstairs, in the Kitchen/Diner, Hall, Utility and WC areas to create a seamless flow from room to room. The Kielder range takes inspiration from the natural world to replicate the beauty of the forest, the Evening Glow colour evokes the tones of a warm sunset and perfectly complements the modern and vibrant aesthetic of the homes.
Manufactured at our UK factory, the Melrose 245x75mm and Savoy 200x100mm glazed ceramic wall tiles were chosen for the downstairs WC and ensuites. The Melrose Pewter rustic structure tiles were half tiled and paired with contrasting wallpaper, to create an eye-catching feature wall. Whereas the Savoy Steel metro tiles encompass the ensuite, in a glossy and stylish finish perfect for reflecting light and opening up the space.
Taking inspiration from marble and introducing a contemporary twist, the Darlington range was used in the main bathroom areas capturing classic vein detailing in the classic and airy Pearl colourway. The 600x300mm Gloss field tiles were matched with the geometric Patchwork Décor design to create a unique and eclectic design statement.
The tiling was carried out by Gibson Ceramics, fixer Barry Holland commented 'Johnson Tiles were always on hand to support with any questions and did what they could to help the project run as smooth as possible.'
The modern, open-plan properties are ideal for various family sizes, couples, or homeowners, enriched with a timeless and stylish look to be envied for years to come.