Beauty reversed: The ugly truth about waste.
Our new RIBA accredited CPD explores the importance of material classification and selection as we look to build a more beautiful built environment.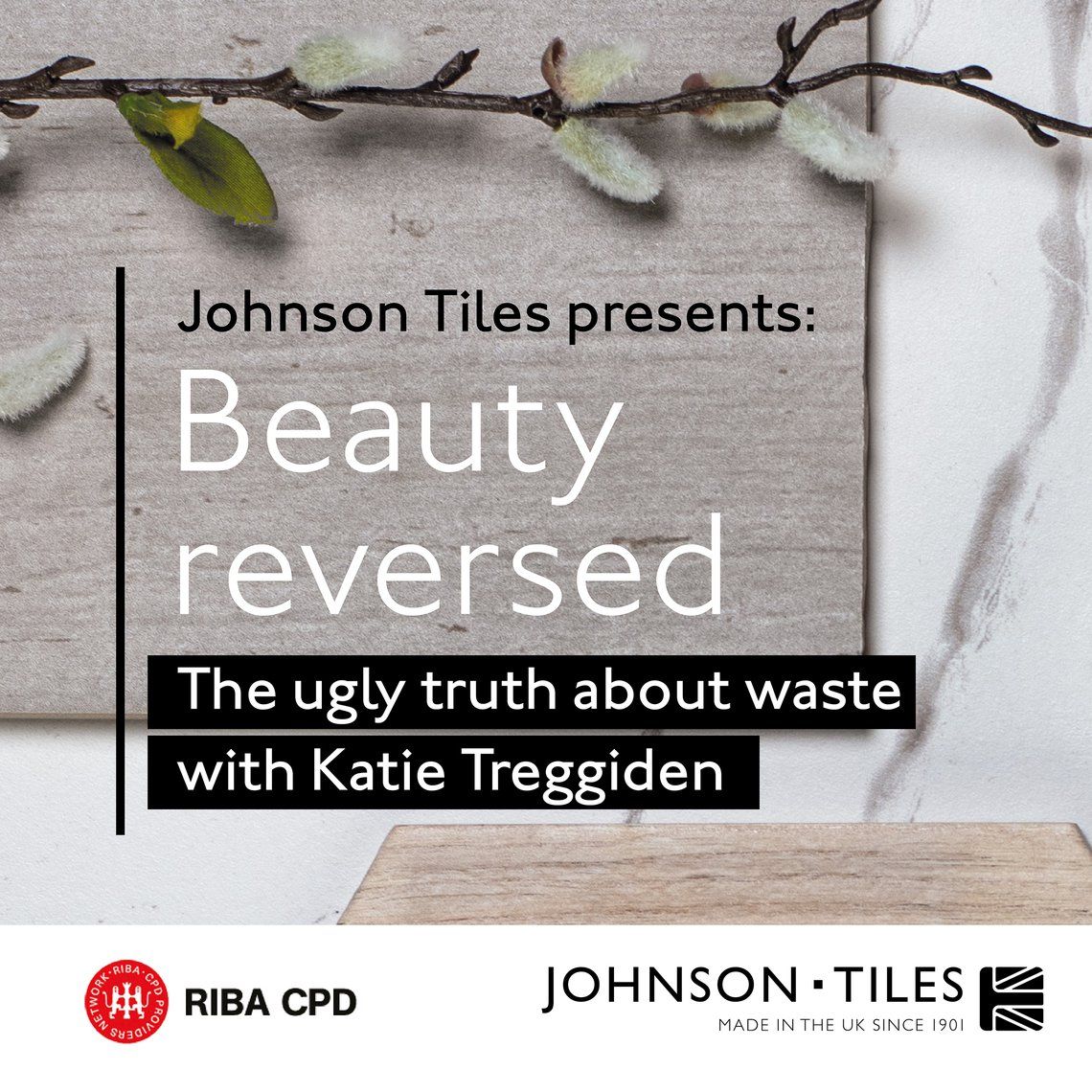 Sustainability is one of the most exciting, but equally most important, design challenges of our time. Driven by increasing awareness of our impact on the planet and our own health, demand for green building and design is on the rise.
Material selection is fundamental to creating sustainable design concepts. Designers and specifiers have a unique opportunity to influence and inspire clients with choices that marry sustainability and material health, supporting both human and planetary wellbeing.
But using sustainable materials doesn't mean we have to compromise on aesthetics or limit our design freedom. Because a product's beauty is bound by more than just appearance, beauty also lies in its ability to meet the needs of people and the planet. 
It all starts with doing something and taking the first step on the journey towards a more circular economy.
To support the design community and broaden our own knowledge on material specification we have launched a new RIBA accredited CPD, "Beauty reversed: The ugly truth about waste".
Launched in May at Material Lab studio by esteemed writer, and keynote speaker championing a circular approach to design, Katie Treggiden, it explores how we classify materials with a particular focus on waste.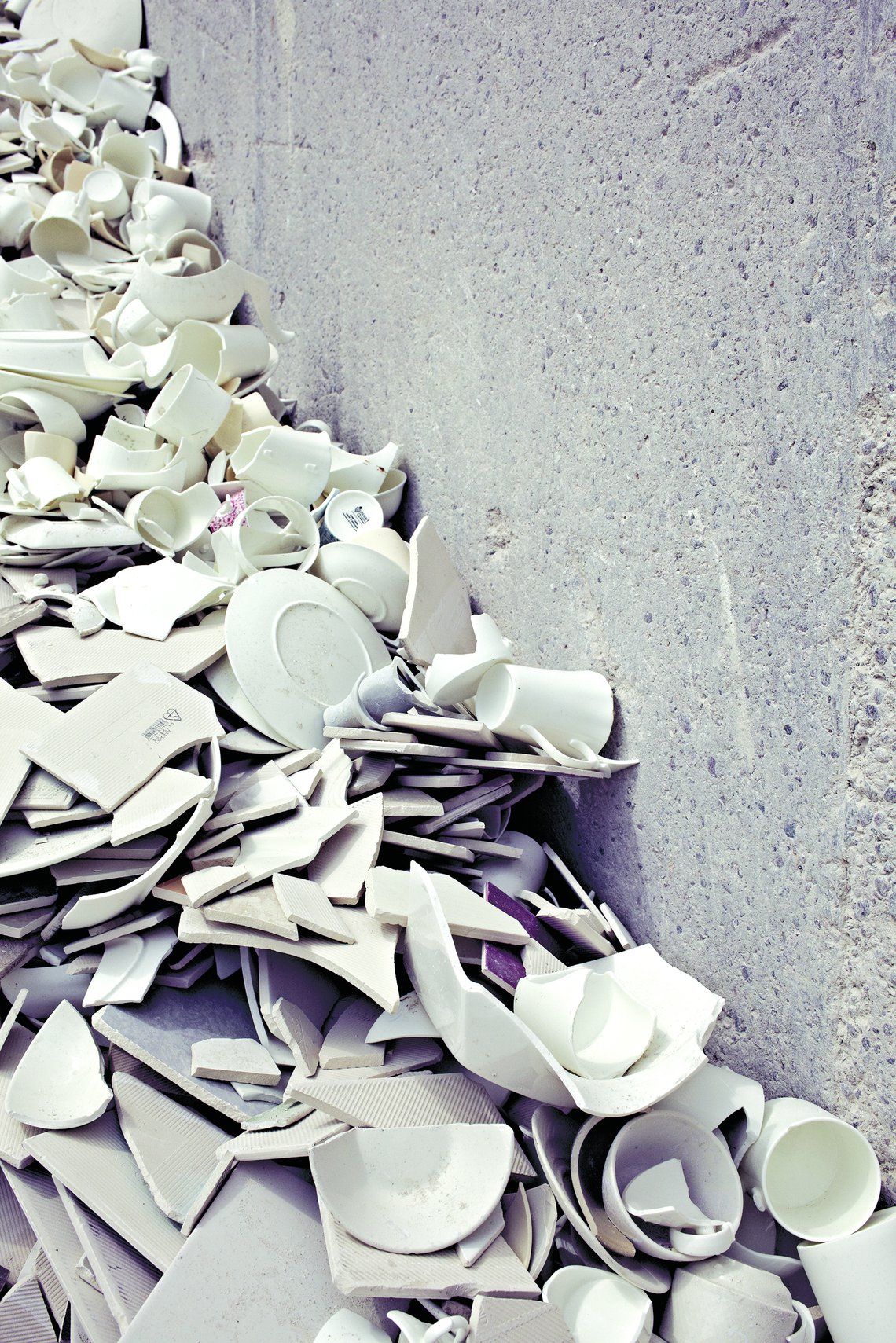 Classifying Waste
Katie introduced the boundaries of waste classification, helping us to understand and overcome the physical and psychological limitations of shaping a more beautiful - and sustainable - built environment. Showing us that materials once perceived as ugly and dirty can be reclassified as valuable resources.
To counteract the devastating effect that large landfill  sites of discarded waste are having on the environment now is the time to explore an alternative solution. If we can recategorize once-valuable materials as waste, we can also recategorize waste as a valuable new raw material. And this is the founding principle of the circular economy.
Looking to the craft community for inspiration, the CPD explored the new generation of designers and makers creating something beautiful from waste resources. The range of examples showcased the extensive capabilities of waste and the innovations that are pioneering the circular design movement.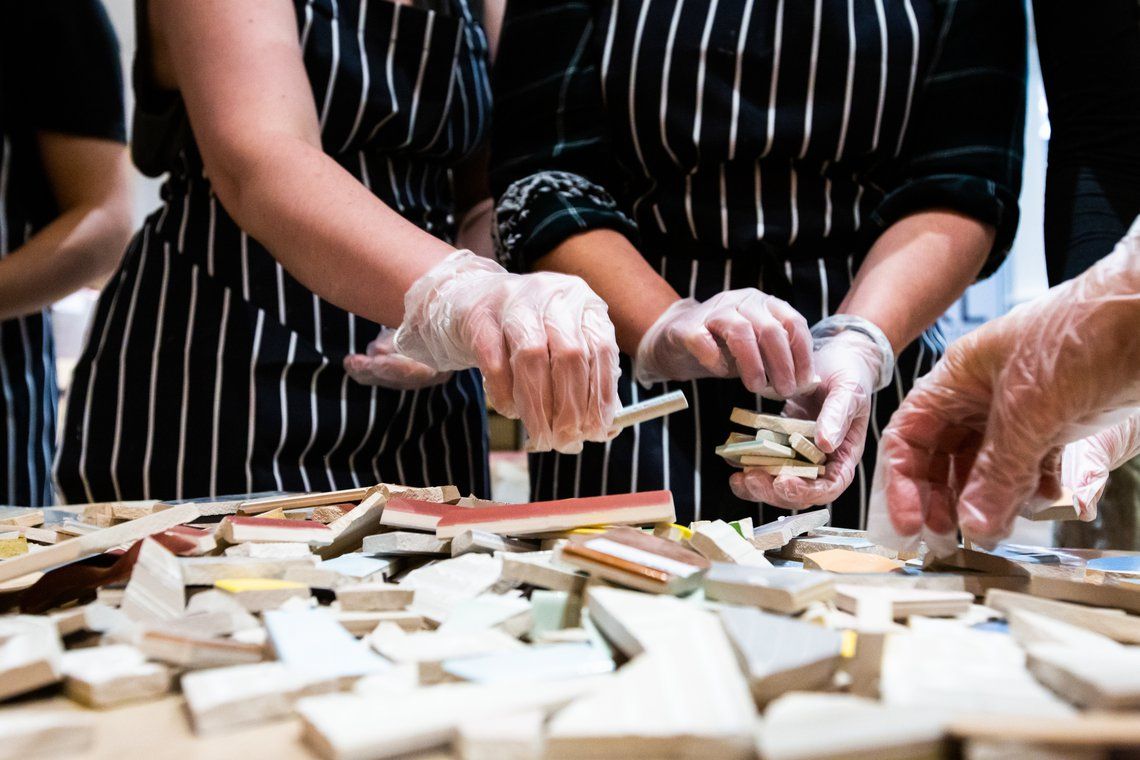 Getting hands-on
Putting theory into practice, guests at the live launch of the CPD also enjoyed an interactive waste workshop with surface designer, Olivia Aspinall.
Using waste ceramics and old tile samples, they created their own terrazzo masterpiece as a lasting reminder of the beauty that can be found in all materials.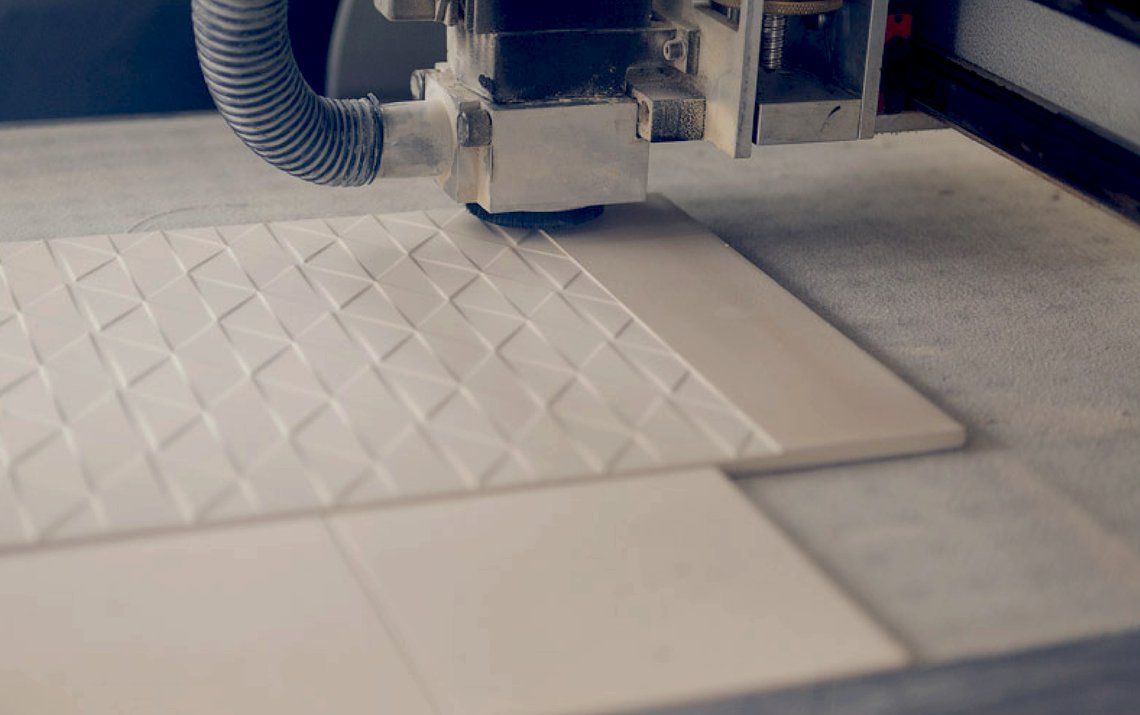 The concept of beauty
As a manufacturer, the idea of creating something beautiful is incredibly important. For us, beauty and sustainability sit hand-in-hand, that's why we're constantly innovating to discover more ways to positively impact the planet.
An object or material in itself cannot be considered beautiful without context. A holistic appreciation of beauty beyond aesthetics must take into account how beautifully it performs, for how long and the lasting effect the material has on the environment.
To learn more about this CPD and the three further topics in the 'Making it, beautifully' RIBA CPD series visit the RIBA website or our CPD page.