Having manufactured tiles at our factory in Stoke-on-Trent since 1901, we've seen many trends come and go. But one thing that's remained constant in interiors is the desire for something different; the opportunity to create a statement.
Whether ceramic or porcelain, tiles are extremely versatile. They can be applied to walls, floors, and even furnishings. Bold colour palettes can be paired with a gloss finish for ultimate dramatic effect, or subtler shades can be enhanced by a slightly off-beat shape for added interest.
To inspire your next interiors project, here is a run-down of our shaped tiles – set to top the list of design trends well into 2021.
Prismatics
Capturing the 'playfulness' trend perfectly, our Prismatics range of hexagons allows designers to let their creative imaginations run free. Available in 68 shades, ranging from Tomato, Electric and Pumpkin, to Shark, Peach Sorbet and Rice, the wall tiles can be applied in one block colour, perhaps with coloured grout, or mixed-and-matched. Regardless of how they are used, interiors are guaranteed an uplift.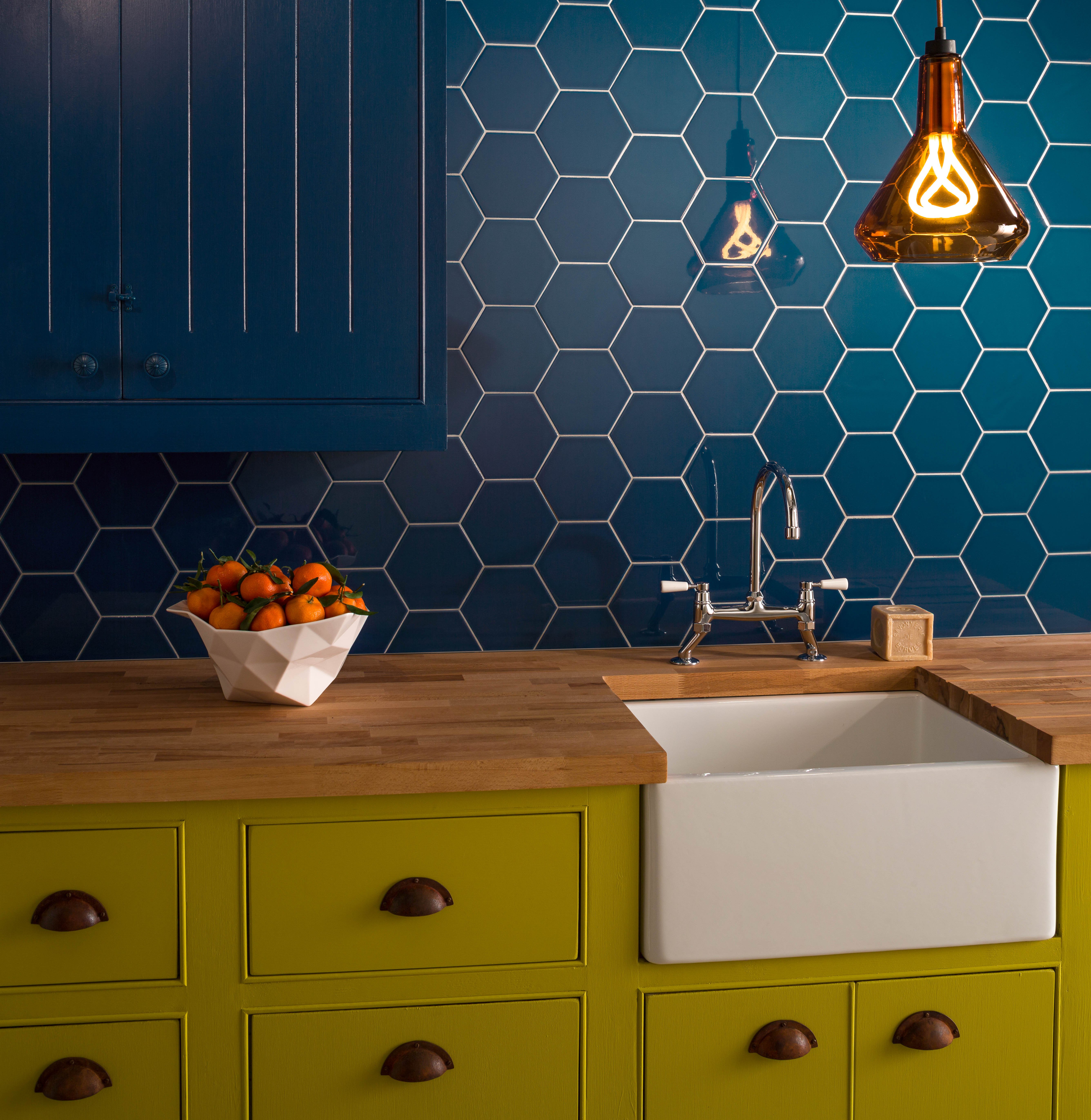 Symmetry
Our Symmetry range captures the visual effect of fish scales in a simple yet distinctive way. Featuring a gloss palette of 12 coordinating colours, starting at White and evolving to more intense hues such as Raspberry, Leaf and Midnight, customers can opt for all-out-statements, or just a hint of the trend.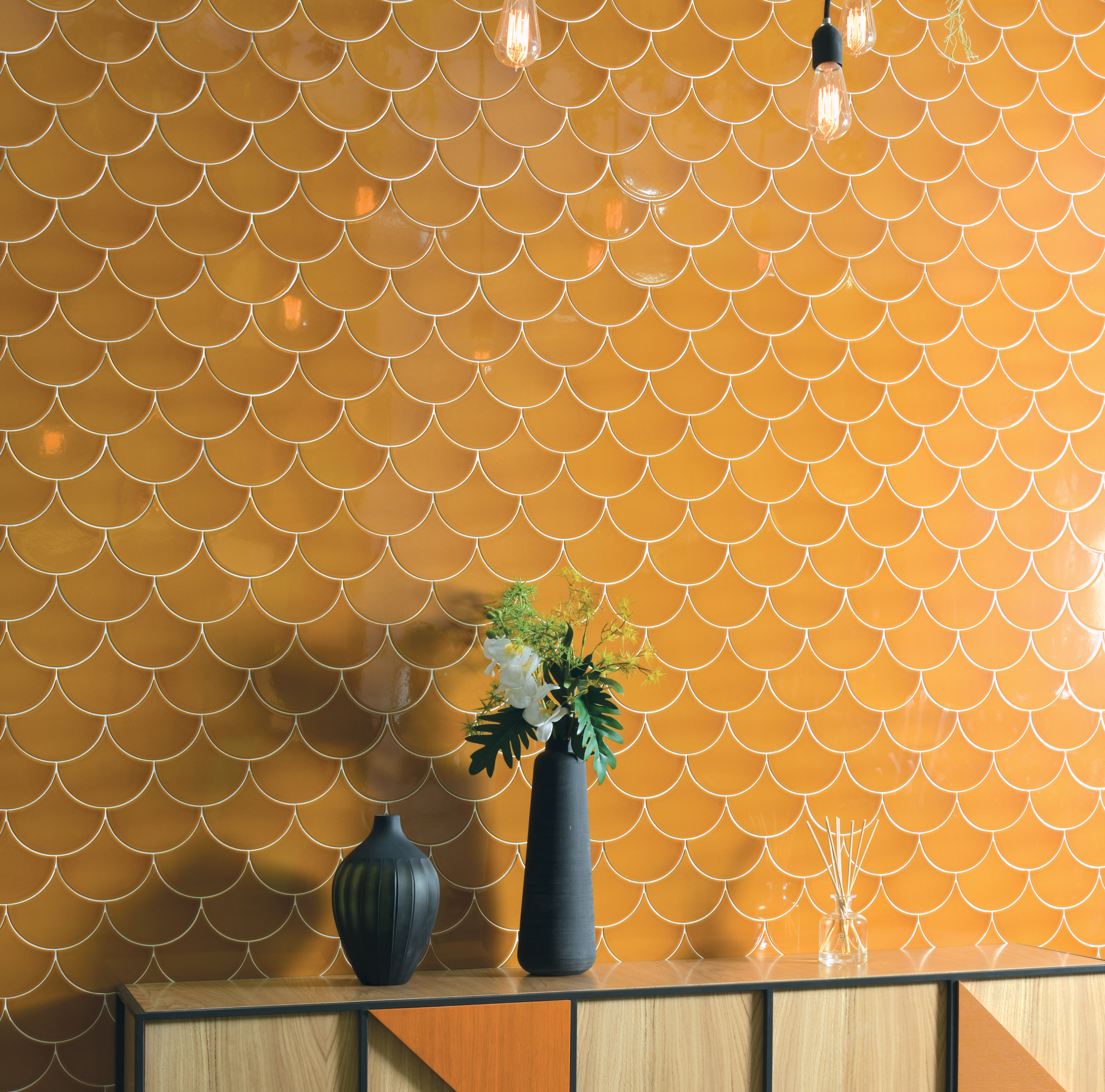 Subway Lab
Offering cool, contemporary sophistication to interior spaces, Subway Lab places all the emphasis on three-dimensional shape to create its 'wow' factor. Available in seven shades and 11 different designs, bricks, circles and curves allow for creative customisation depending on a project's desired aesthetic.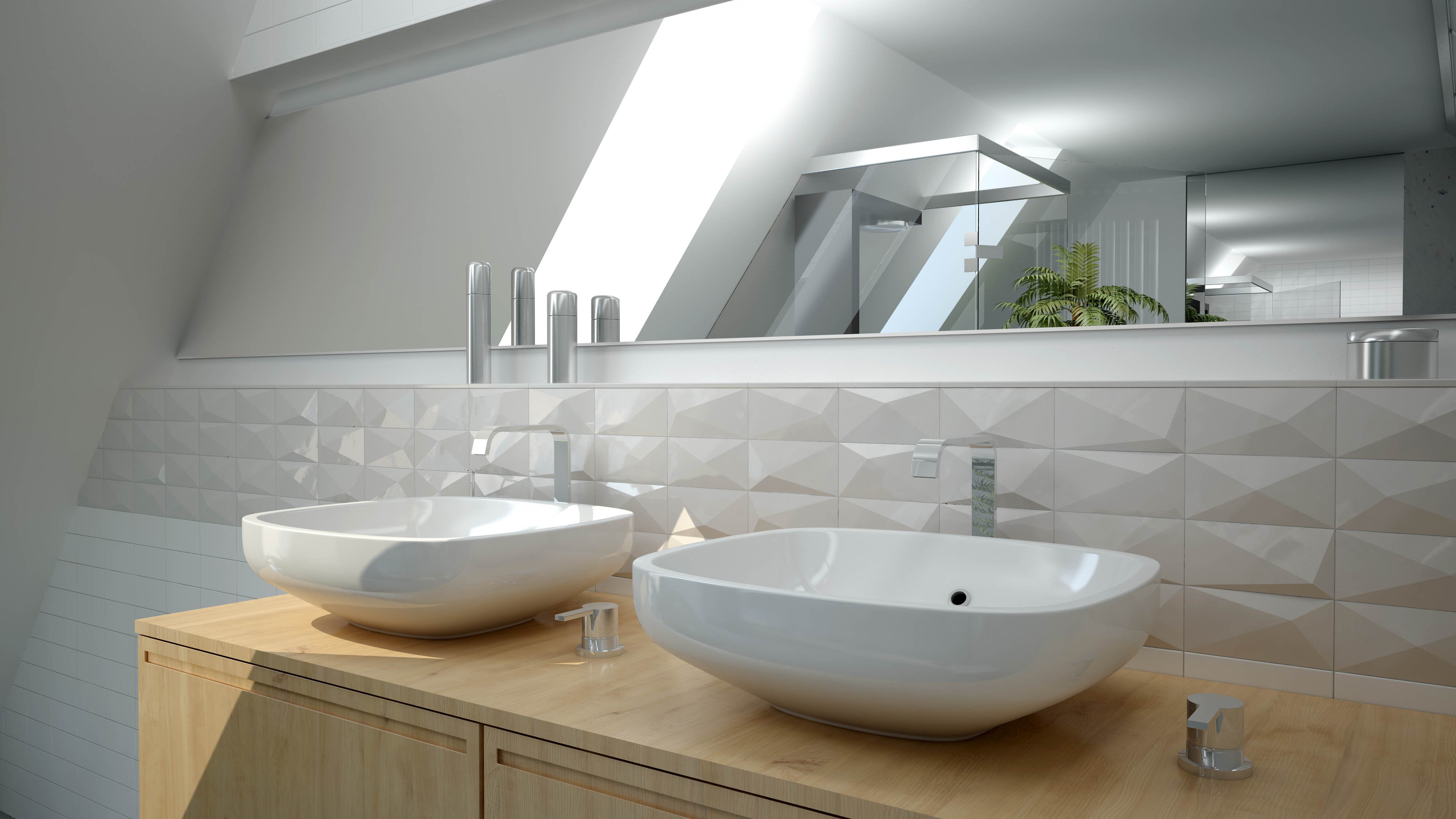 To explore our product offering in full, visit our Ranges page here.