Milan Design Week 2023: Design Trends to watch
To keep up-to-date with the interior crazes sweeping the nation, we recently attended the world renowned Milan Design Week. Keep reading to see the latest trends that could inspire our future collections.
After much anticipation, Milan Design Week is back with a vengeance, opening its doors to more than 370,000 visitors and featuring thousands of design giants. Salone del Mobile was the largest featured event, located at Fiera Milano exhibition centre. Our Senior Designer, Amy Pears, was met with an abundance of innovative interior trends, with notable themes including muted colour palettes, textured surfaces, and sustainable, circular designs.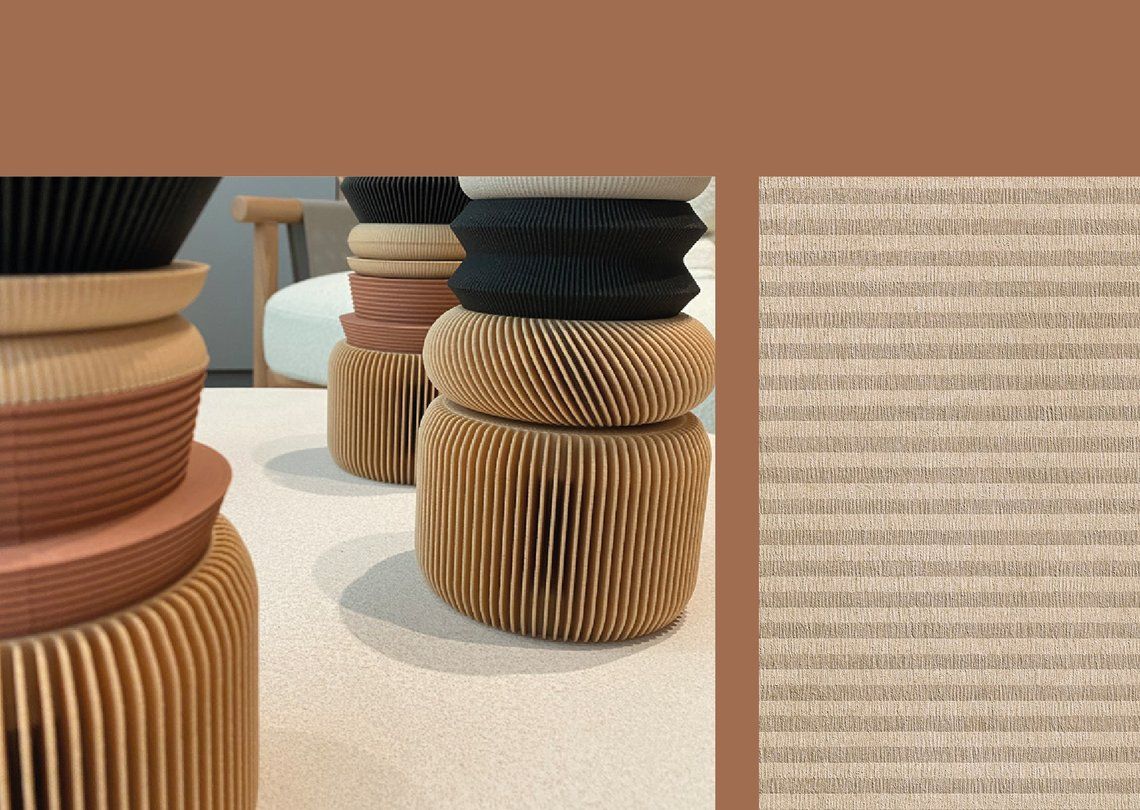 Fluid Lines
Discovering new ways to add depth and texture to a space was a recurring theme at this year's Milan Design Week.
Incorporating fluid lines and abstract shapes into interior pieces was one such method - whether used to soften smaller rooms to give the illusion of increased space, or to create cosy, yet contemporary, alcoves in larger areas.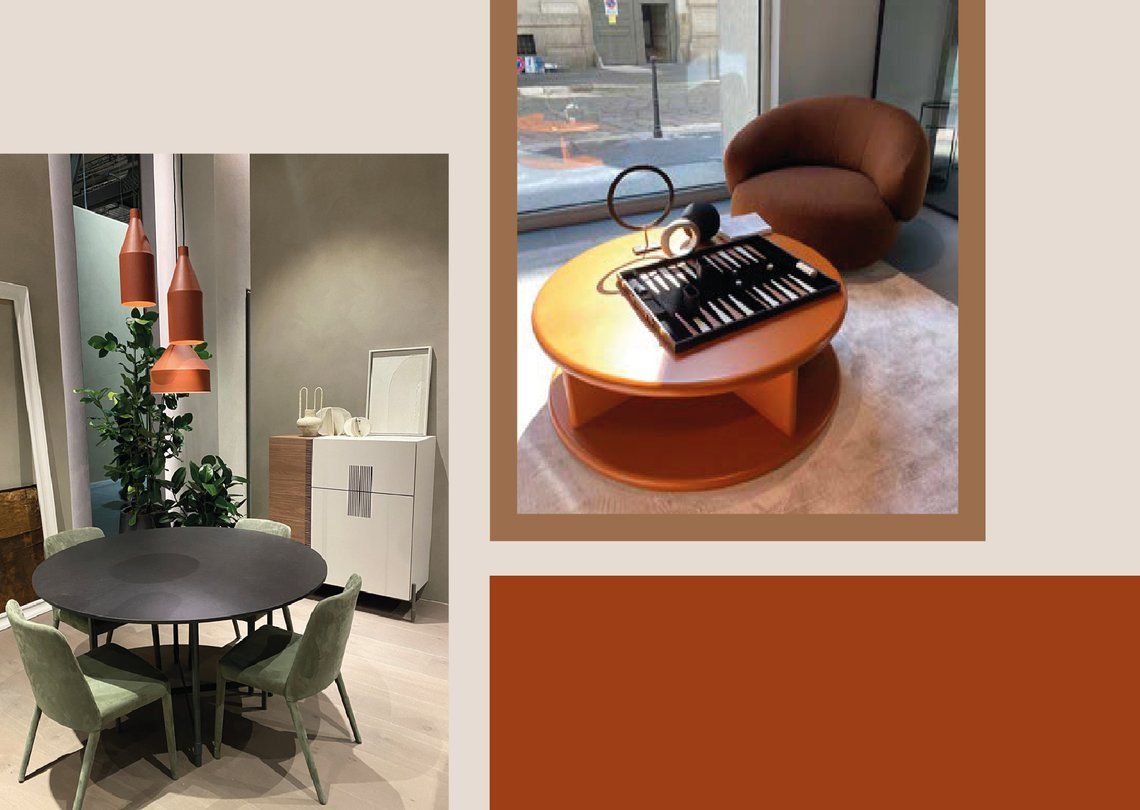 Retro Vibes
Curved edges and bold, earth-toned palettes made an appearance - a definite nod to the signature, experimental design choices of the 70s.
Blurring the lines between the past and the present, this ensemble radiates nostalgia by injecting a mix and match feel into a contemporary finish.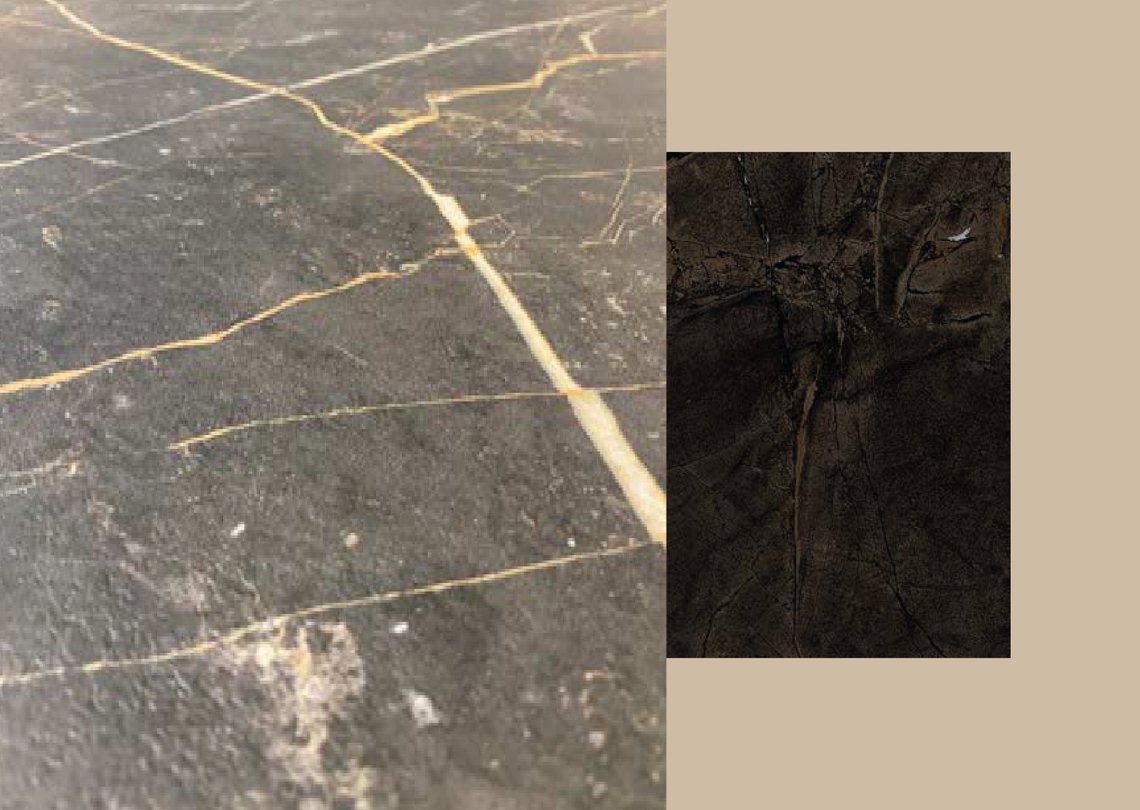 Marbles
Luxurious, organic marble interiors crept their way into Milan Design Week this year, and they certainly made an impact.
Deep tones and vein-like details breathed life into fittings and fixtures, working together to bring character and timeless appeal to spaces.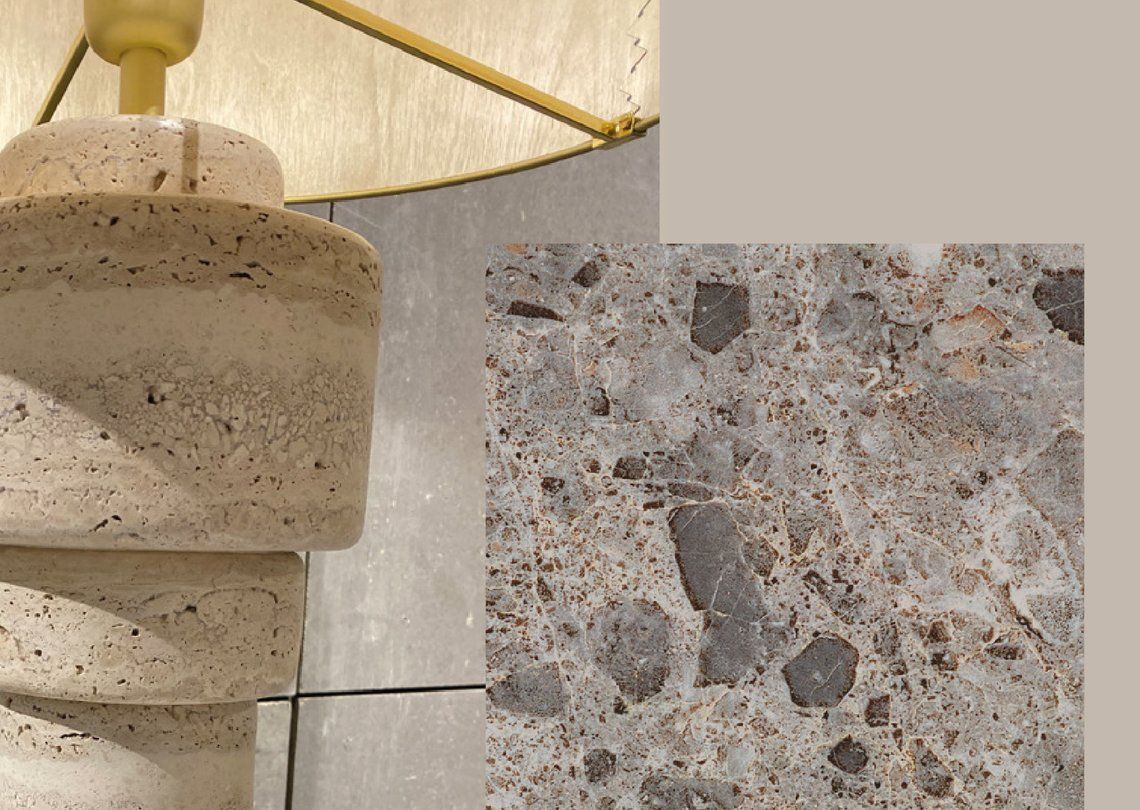 Stones
Mother nature herself was notably a huge inspiration for designers, as the natural elements worked their way indoors.
Welcoming tactile surfaces, such as stone, into a room adds instantaneous depth and detail, emphasising that minimalist design can make a big difference.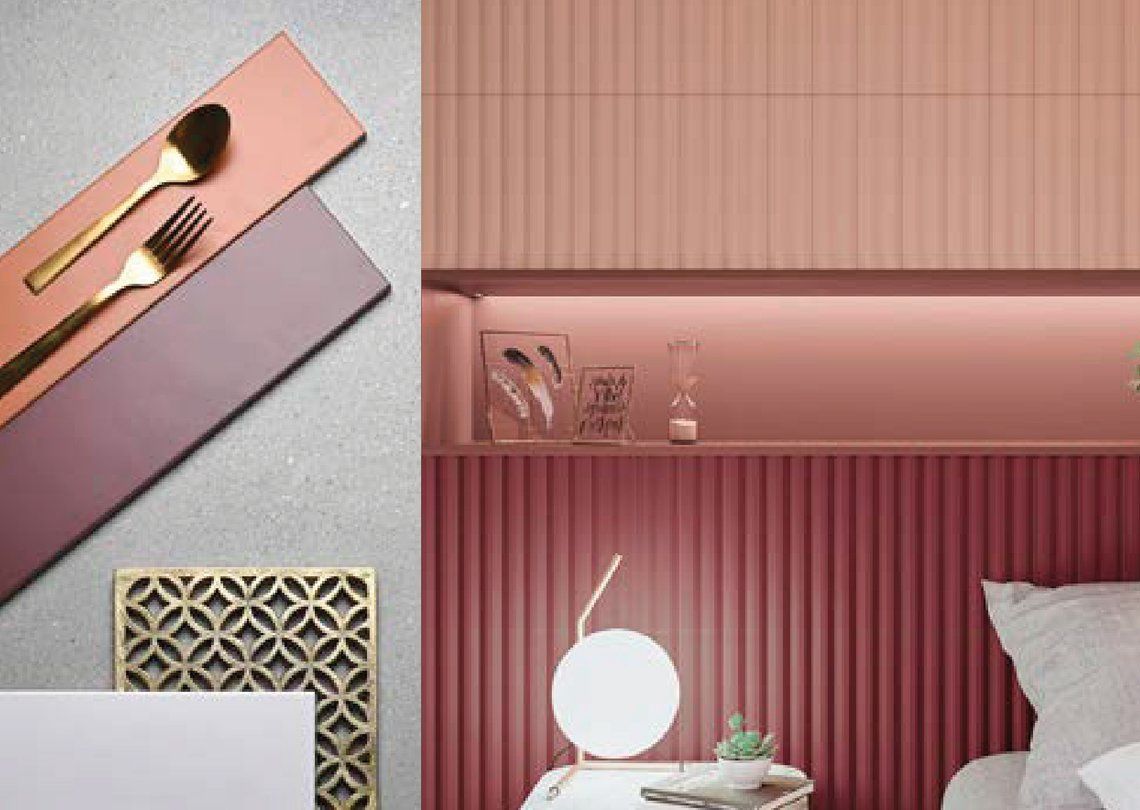 Colour Round Up
Muted pinks 
The colour palette consisted of deep pinks and muted putty hues - a harmonious pairing for the perfect balance of modernity and vibrancy.
After PANTONE's crowned colour of the year was revealed to be Viva Magenta, it would appear that rich, audacious shades are here to stay.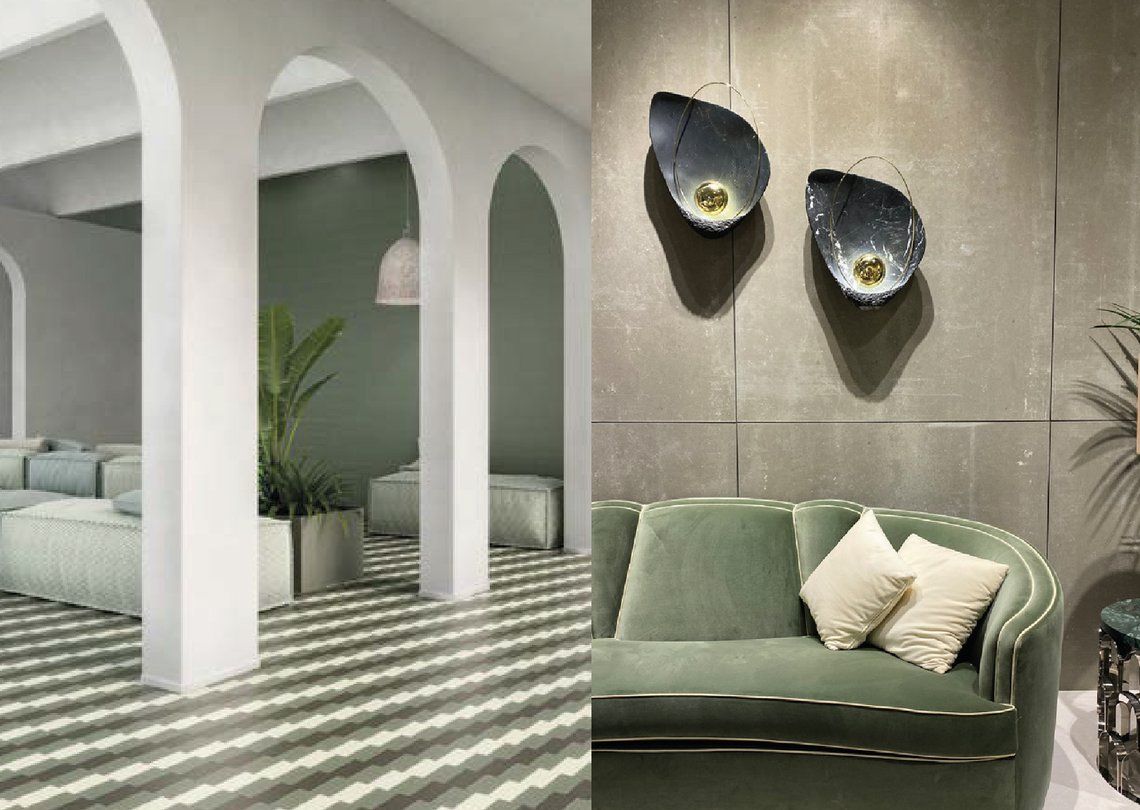 Green tones 
Adhering to an apparent biophilic theme, a mix of warm and cool green hues ran throughout displays.
From captivating feature walls and statement tiles, to regal fixtures exuding class, these colour combinations worked together beautifully to create an immediate sense of zen. 
Colour blocking 
Colour blocking is another major design trend that designers are picking up on.
Contrasting colours were married seamlessly to zone off areas, giving every perimeter space its own distinctive identity.
Equipped with plenty of inspiration, it's certain that the trends seen at Milan Design Week will creep their way into future Johnson Tile collections. We'll be welcoming the addition of warmer colour palettes across stones, marble, and colour glazes to elevate spaces, with the aim to evoke a sense of zen. You can also expect to see more refined and tactile surfaces to represent a minimalist, yet biophilic aesthetic - such as opulent organic marbles with distinct vein details. 
Browse our full range of tiles now.