The only commercial tile you'll ever need - or want
Kerastar is back, new and improved with more colours, shapes, sizes and textures than ever! A designer's best kept secret, this versatile range helps create a different look every time.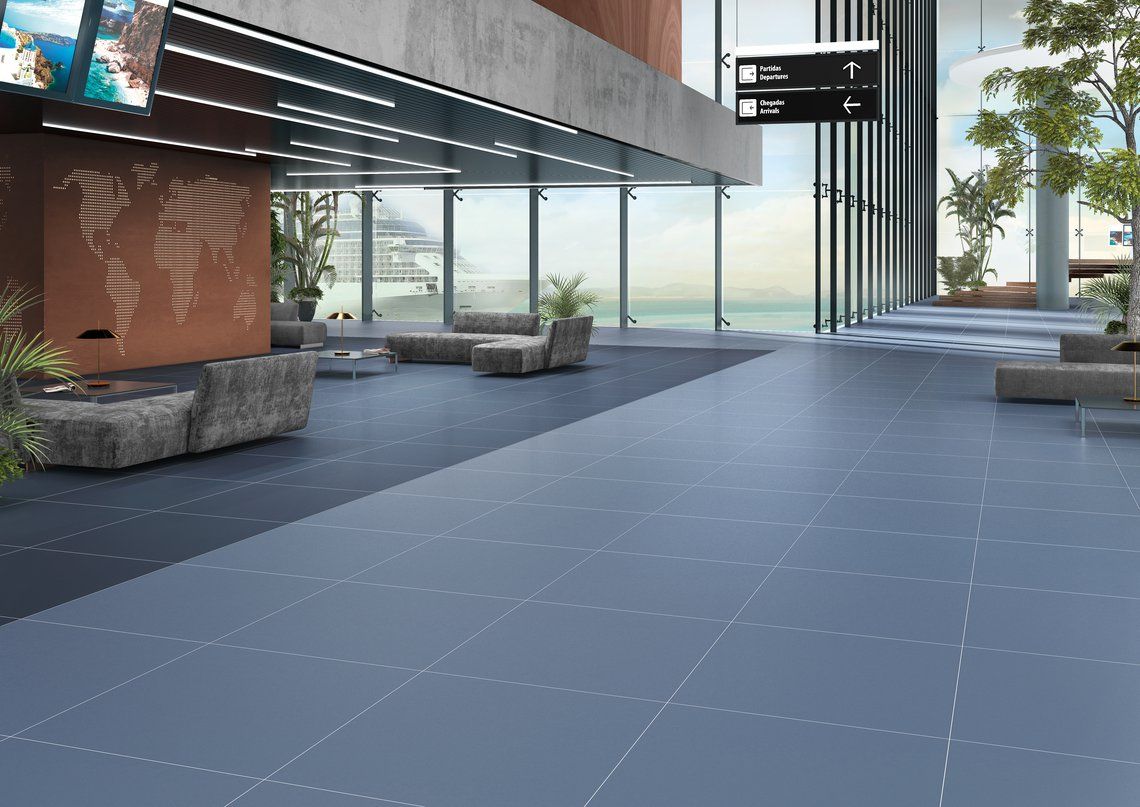 We have extended our most popular commercial flooring collection, Kerastar, to give designers the freedom to design and specify different looks for any space, with one, trusted range.
This harmonious collection of through-body, unglazed porcelain tiles now includes floor and wall tiles in a variety of bright and vibrant tones, new shapes and sizes. Exclusively designed for the commercial interiors market, the range beautifully combines up to 70% recycled content, commercial endurance and architectural elegance in matt, natural, polished and textured finishes.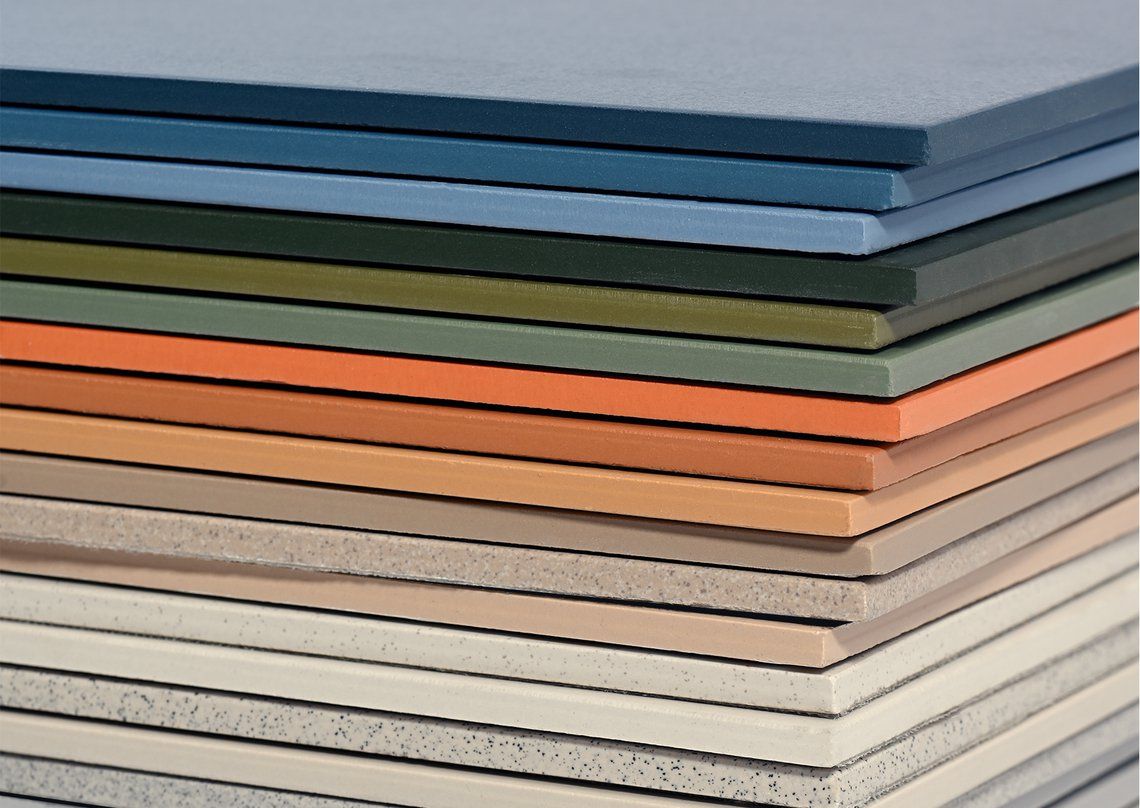 Limitless Beauty & Strength
Inspired by the limitless beauty of the natural world, the extended collection comprises 43 shades, 11 sizes, 4 finishes, 4 structures and 3 shapes for maximum creativity. Suitable for use both indoors and out, each shade is available in a selection of textured structures that achieve a PTV slip resistance rating of 36+ in both dry and wet areas.
Ideal for high-traffic areas including busy retail, hospitality, workplace and healthcare environments, the entire tile is composed of the same material with the colour on top running all the way through so scratches, chips and signs of wear are easily blended or hidden.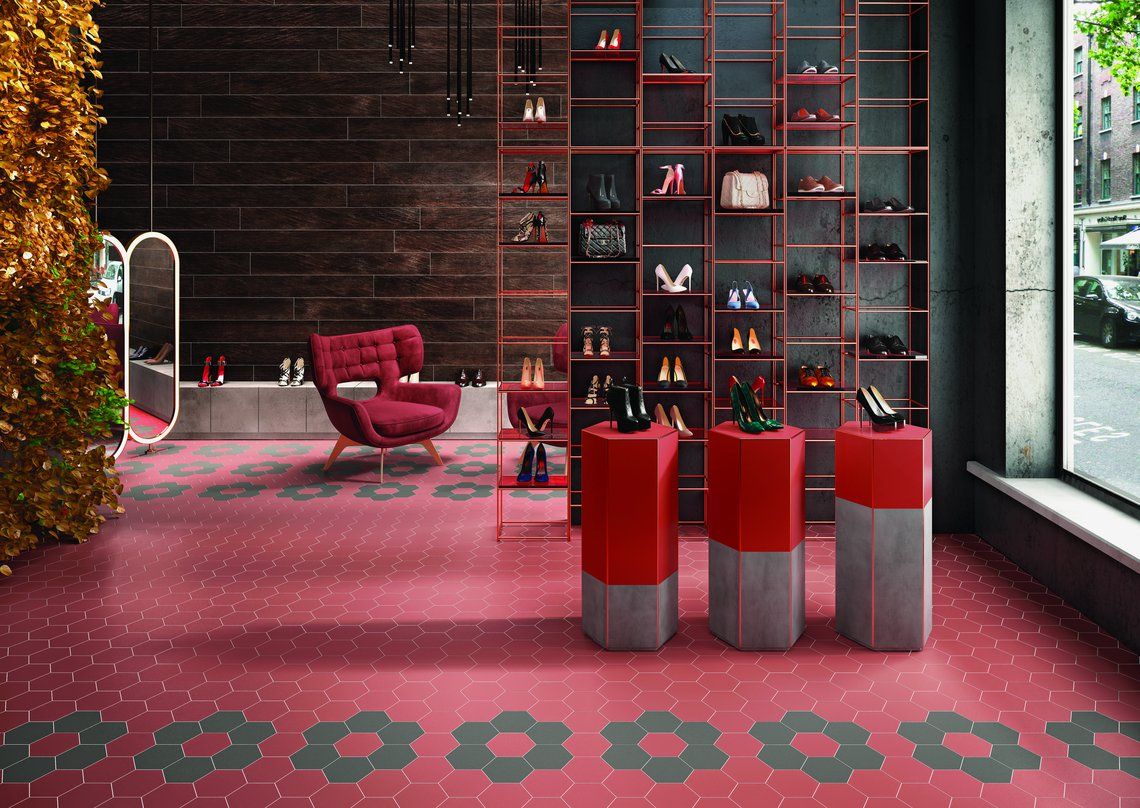 Life in full colour
Kerastar's existing architectural-friendly neutral colour palette has been bolstered with the addition of cool greys, warm reds and burnt oranges to give designers the creative freedom to establish zones or create patterns across interior schemes. Classic tones such as Clay from the original collection offer the perfect base upon which to build a decor style. And for a pop of colour, the new Sage, Sky and Terracotta shades (to name just a few) reflect the brighter hues found in nature as well as popular colour trends throughout design.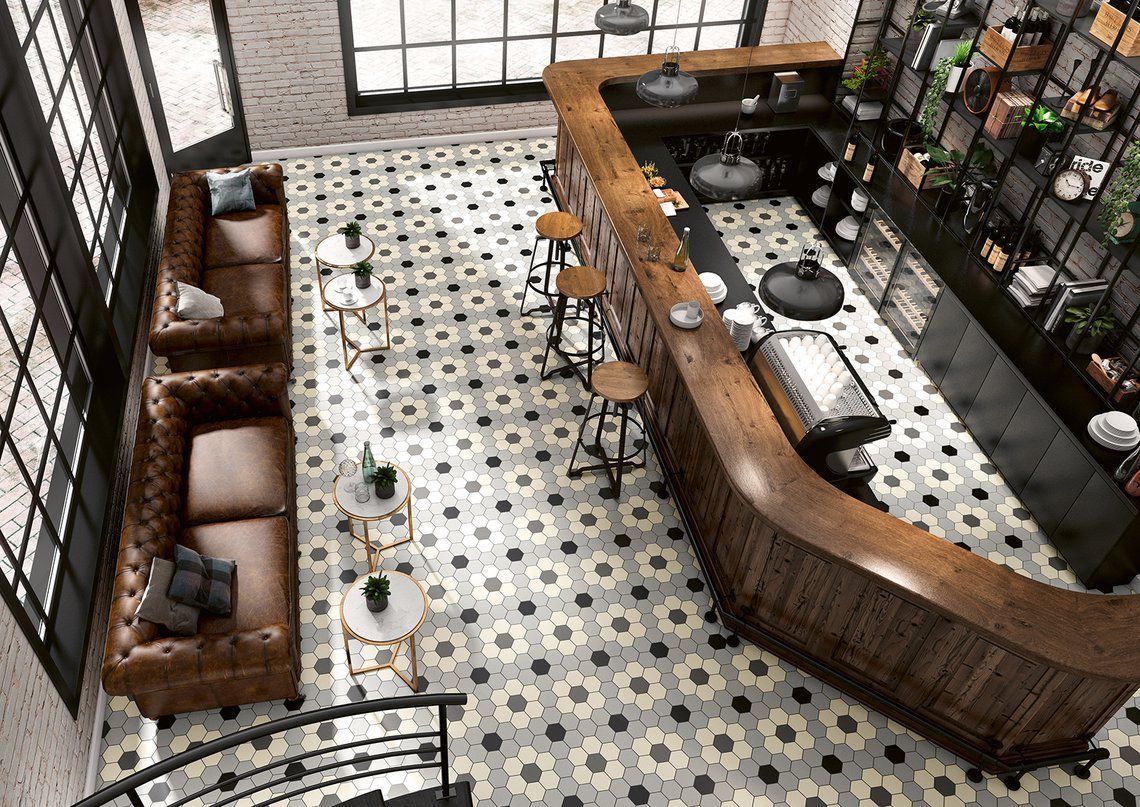 A Designer's best kept secret
As the popularity of geometric shapes continues to surge, a selection of shades within the Kerastar collection are now available in two hexagonal shapes. Small and large format square and rectangular styles are also available, offering premium versatility and choice. For designers, this is the only range they'll ever need - using the same tiles to unlock the tools to create a different look every time.
Fittings within this range include battiscopa and cove skirtings along with steptreads, making Kerastar the ideal flooring solution for commercial specifications.
Same tile, different look - every time, with Kerastar the design possibilities are endless! Discover the full range & order your free samples today.