Product
Introduce textural expression into your interiors with our tactile wall collections
The desire for texture within interiors is only increasing, with wall and floor coverings now playing a key part. Our selection of tactile wall collections add depth and dimension to interior designs. From nature-inspired minimalism to bold, rich textures, find out more about our new collections!
Embrace the growing desire for texture within interiors with our new selection of tactile wall ranges. Texture is increasingly important within interior design, expanding to include furniture, soft furnishings, and now wall and floor coverings. Texture instantly adds character to any design, enhancing the touchability of surfaces to create an immersive experience. These collections are all available in a large, oversized format of 900x300mm to create a modern aesthetic with fewer grout lines.
For pared back simplicity, opt for Buckingham Wall
This new collection features a timeless colour palette with an authentic marble effect characterised by striking veins. 3 textured finishes provide understated textural expression inspired by delicate motion. Opt for Wiggle Structure which showcases undulating movement reminiscent of rippling water to celebrate the natural world. Or try Line Structure with an almost imperceptible profile, or Wave Structure for a corrugated feel suggestive of an industrial aesthetic.

Find out more about the Buckingham Wall range here.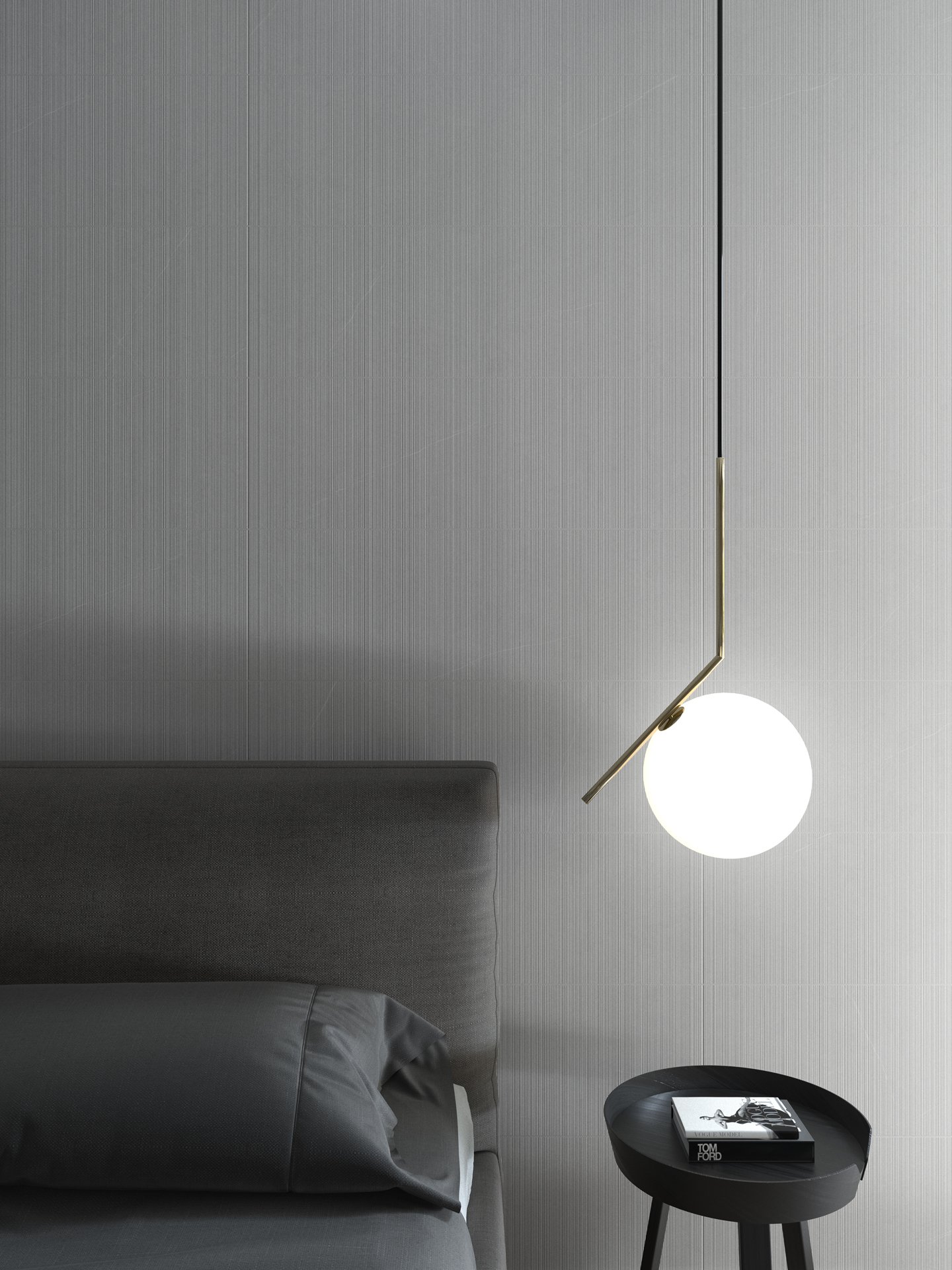 Explore geometric patterning with Minerals Wall
For simplified, structured designs, the Minerals Wall collection offers subtle raised relief across 3 finishes with a nod to the popular Geometric trend. Dot Structure adds circular detailing, Linear Structure provides parallel contoured profiling, and Hexagon Structure features a more daring tessellated decoration. Create symmetry and balance with these profiled pieces for a soothing sense of order.
Discover Minerals Wall here.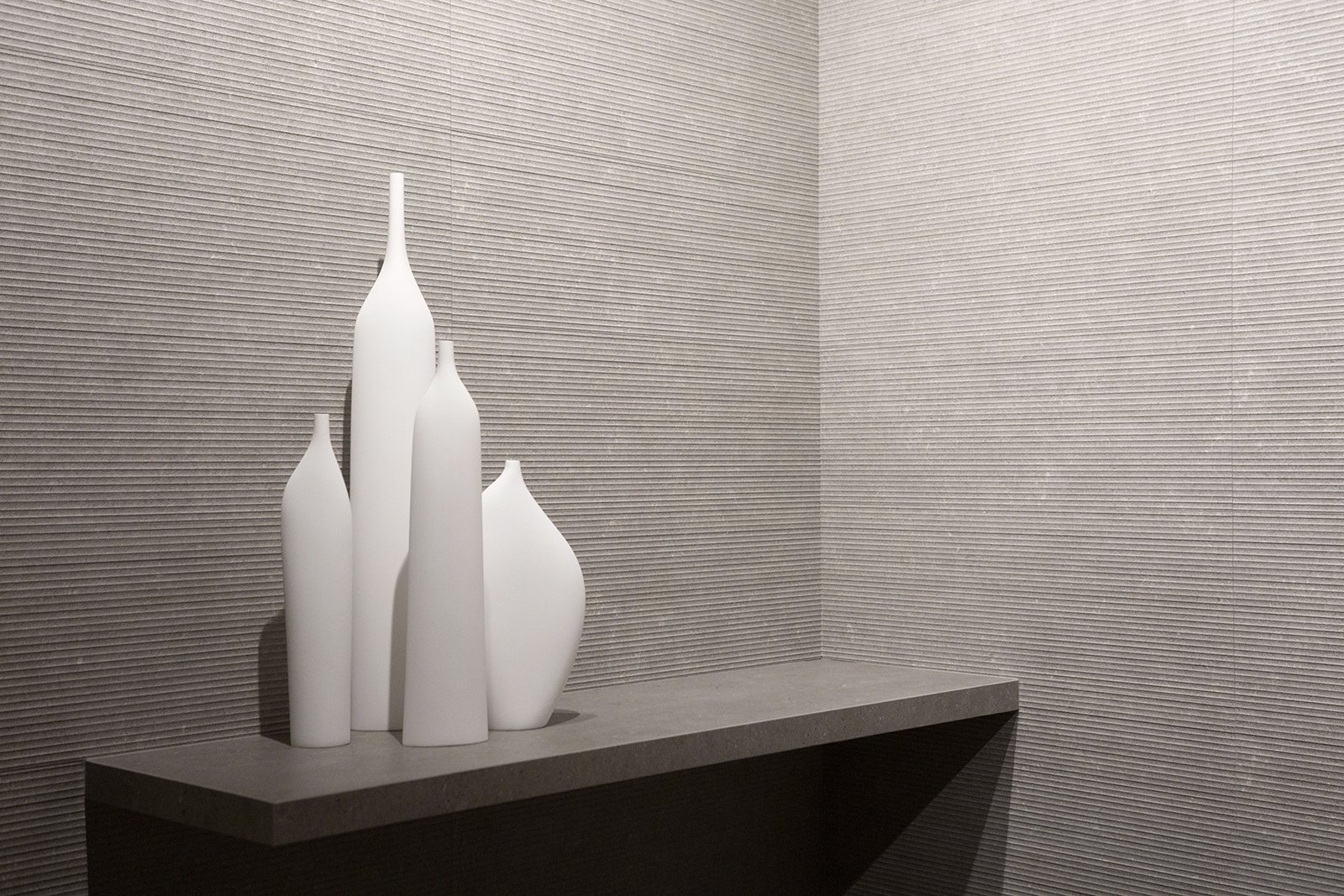 Introduce bold designs with Refine Wall
This richly textured collection gives character and depth with an alluring 'touch me' effect. The striking chevron configuration of Peak and the ridged profile of Prints offer a bold and contemporary look to form the centrepiece of a design. Or opt for soft linear definition with Calm, an understated finish that brings texture to the space with less visual weight, allowing other design elements to stand out.
Explore the Refine Wall range here.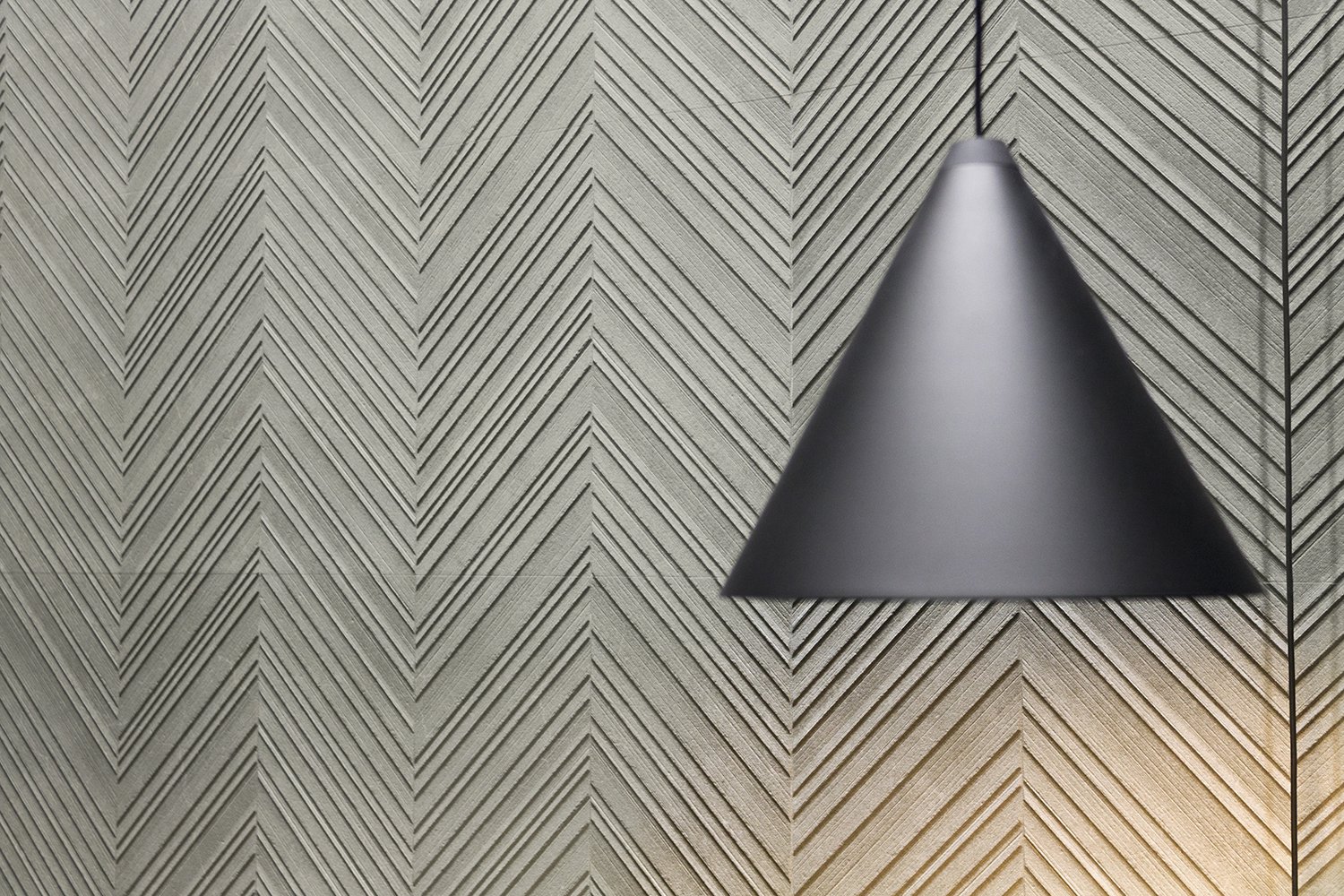 Discover intricate embellishment with Baseline Wall
The natural colours of Baseline Wall form a minimalist palette as the backdrop for refined decorative application. Stunning patterns meet tactile relief to layer texture seamlessly into any interior. The distinct linear design of the Tip Structure can help elongate a room, creating the illusion of space; Brush Structure is modern and minimalistic with a delicate stippled effect; and Twist Structure creates the illusion of movement with defined chevron patterning.
Find out more about the Baseline Wall range here.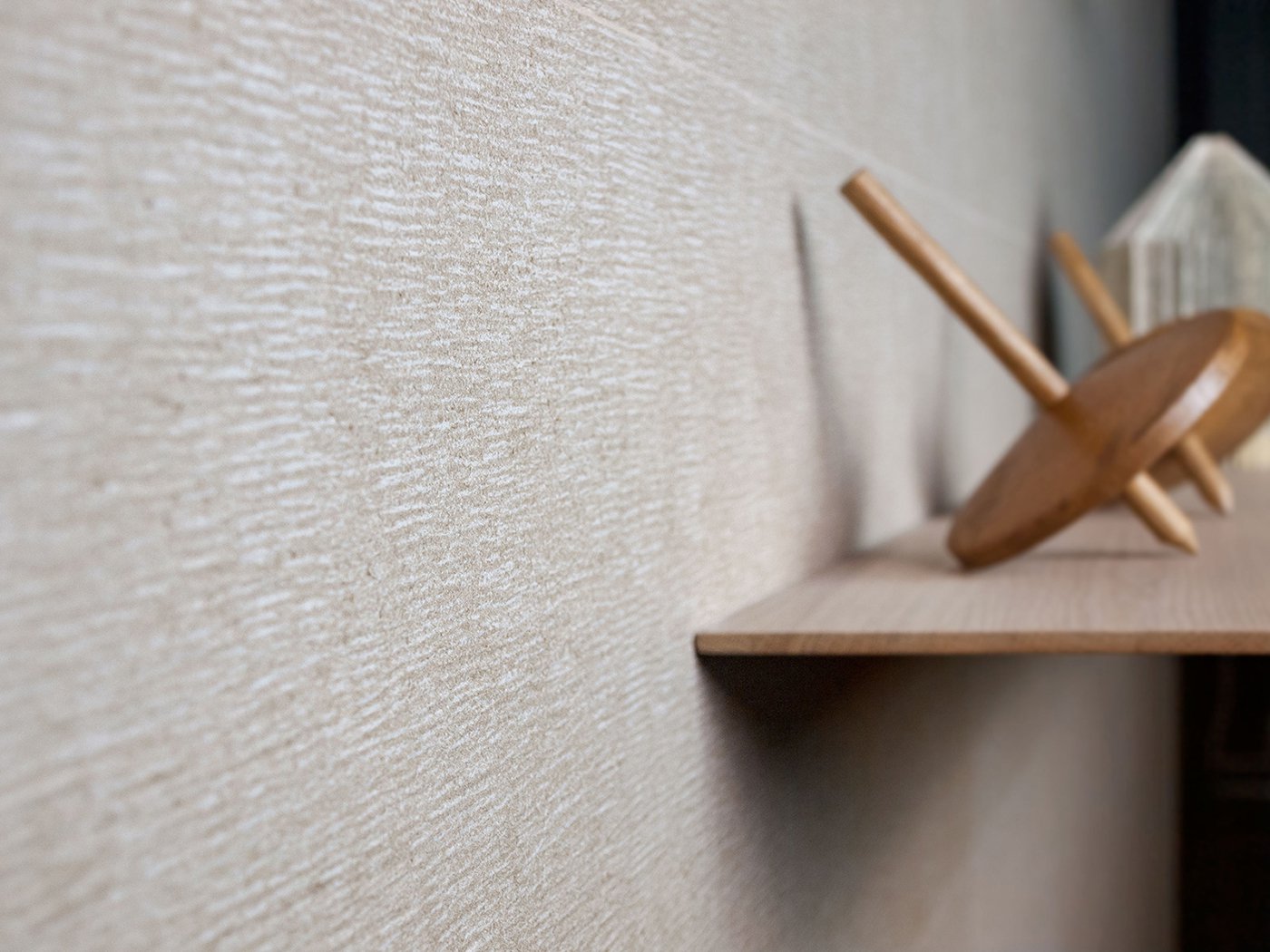 For more advice on these products, or any of our other ranges, please feel free to contact our team.