Tap into an array of interior trends with new Sloan and Zodiac ranges
Whether you're looking to design for wellness, add an industrial touch or create a statement with texture, create on-trend commercial interior spaces with these new additions to the Absolute collection.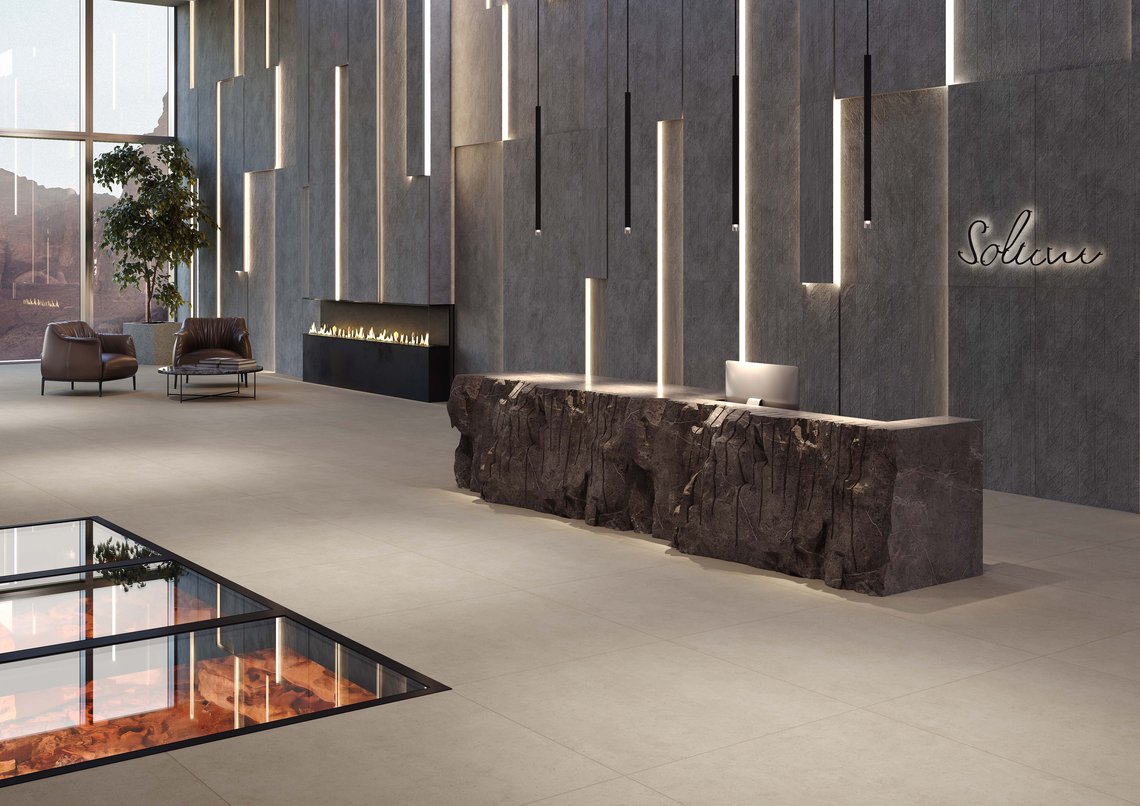 Add an industrial touch
Whilst many try to hide the unique and natural features of a space, the essence of industrial design celebrates and showcases these exposed, unfinished styles. Our new Zodiac porcelain wall and floor tiles come in metallic inspired tones Nickel, Aluminium, Titanium and Gunmetal that sit perfectly alongside the raw industrial look, or can be used to add definition to contemporary and minimalist spaces. Also available as mixed mosaic wall tiles, combine geometric shapes with industrial design for a statement effect.
Experimenting with textures in spaces can add character, create feature walls or provide striking focal points. Our Zodiac tiles offer four different finishes: Natural with a smooth, even finish, Slate Structure exhibiting a dappled effect, Textured Structure with a raised surface and Rock Structure which displays fractured linear channels, for added depth and dimension. Whether you want to make a subtle or a bold statement, get inspired by the new Zodiac range.
Find out more about Zodiac here.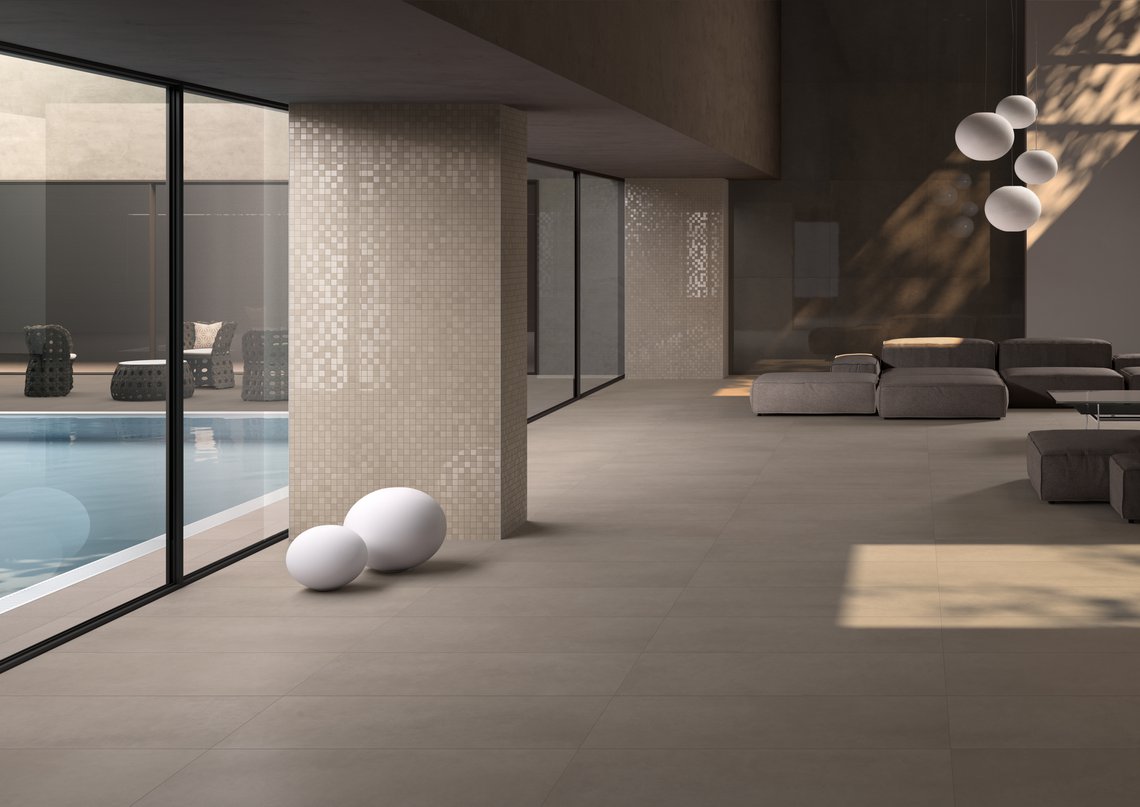 Biophilic design, texture and industrial themes continue to storm across the commercial interiors space. Our latest additions to the Absolute collection, Zodiac and Sloan, let you tap into these trends.
Embrace natural materials
Designers are embracing natural materials throughout decor schemes as the trend for biophilic design continues to prevail. All about bringing the outdoors in, the natural elegance of stone is perfectly in keeping with this trend. With stunning effect, the new Sloan range replicates the sophisticated and timeless qualities of stone across 8 shades, that complement a range of colour schemes, including mosaic tiles that offer added decorative interest.
Available in a variety of sizes, including large format, these porcelain wall and floor tiles also feature precision rectified edges, giving a finer grout line, ideal for hotels and retailers looking to achieve an on-trend seamless aesthetic. Complement with earthy colours and tones to promote wellness within commercial interior spaces.
Discover the Sloan range here.
For further advice on the new ranges, or any of our collections, please feel free to contact our team.