Product
Update your outdoor spaces with our external tile collections
With the onset of summer and our ever-increasing need to make the most of our natural surroundings, it's no surprise that refreshing and updating outdoor spaces has become a priority.
Often an extension of our indoor living spaces, outdoor spaces offer the opportunity to remain social and be closer to nature, which is proven to boost personal wellbeing. Carrying features such as colour palettes and flooring finishes from indoor to outdoor areas will help to create a feeling of space and continuity.
The trend for broken-plan layouts is also gaining traction outdoors, with designers using flooring and soft furnishings to create designated zones for outdoor kitchens, seating and even workspaces.
Here, we give you our selection of 2cm products that combine architectural flair with commercial performance to make tiling outdoors simple yet stylish.
Achieve contemporary elegance with Minerals
With stunning elements of natural stone variation, Minerals combines aesthetic and practical considerations to create a look ideal for tranquil spaces. 2cm Grip+ outdoor options are available in 5 neutral colours: Chalk, Dolomite, Limestone, Flint, and Pebble, in 2 large format sizes. With 9mm options also available for tiling indoors, create a sense of flow from interior to exterior spaces.
Discover the Minerals range here.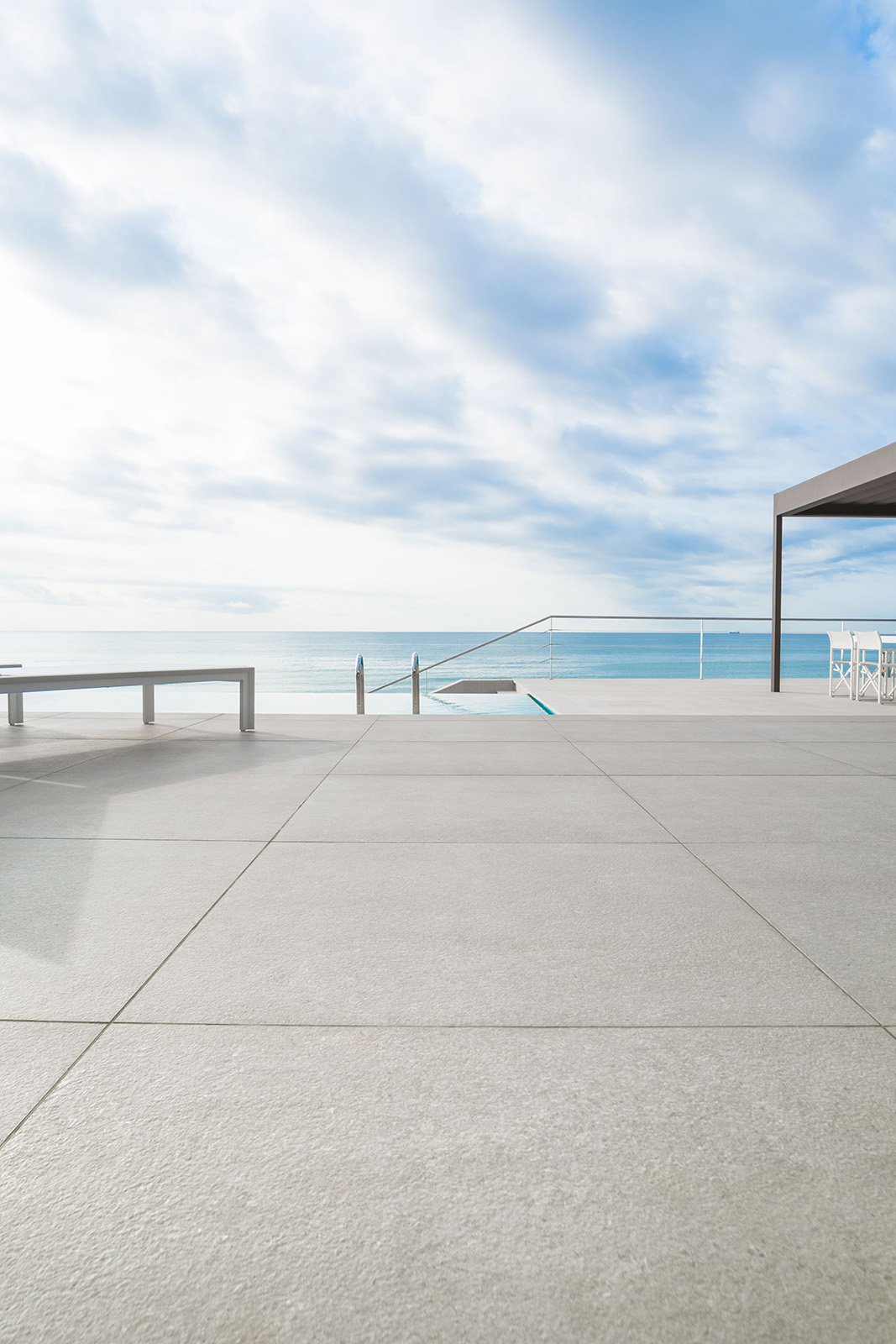 Discover architectural design with Refine
A well-established collection with an architectural colour palette, Refine showcases the natural movement of stone to provide nature-inspired elegance. 2cm Grip+ options have been introduced in sandy Dune and stony Pewter, with this textured finish providing anti-slip properties with a PTV 36+ slip-resistance rating.
Find out more about the Refine range here.
For nature-inspired marble detail, try Buckingham
This commercial collection inspired by elements of marble features veined detail for a modern, sophisticated vibe. Buckingham introduces a 2cm Grip+ option in Light Grey, in both 900x900mm and 1200x1200mm.
Explore the Buckingham range here.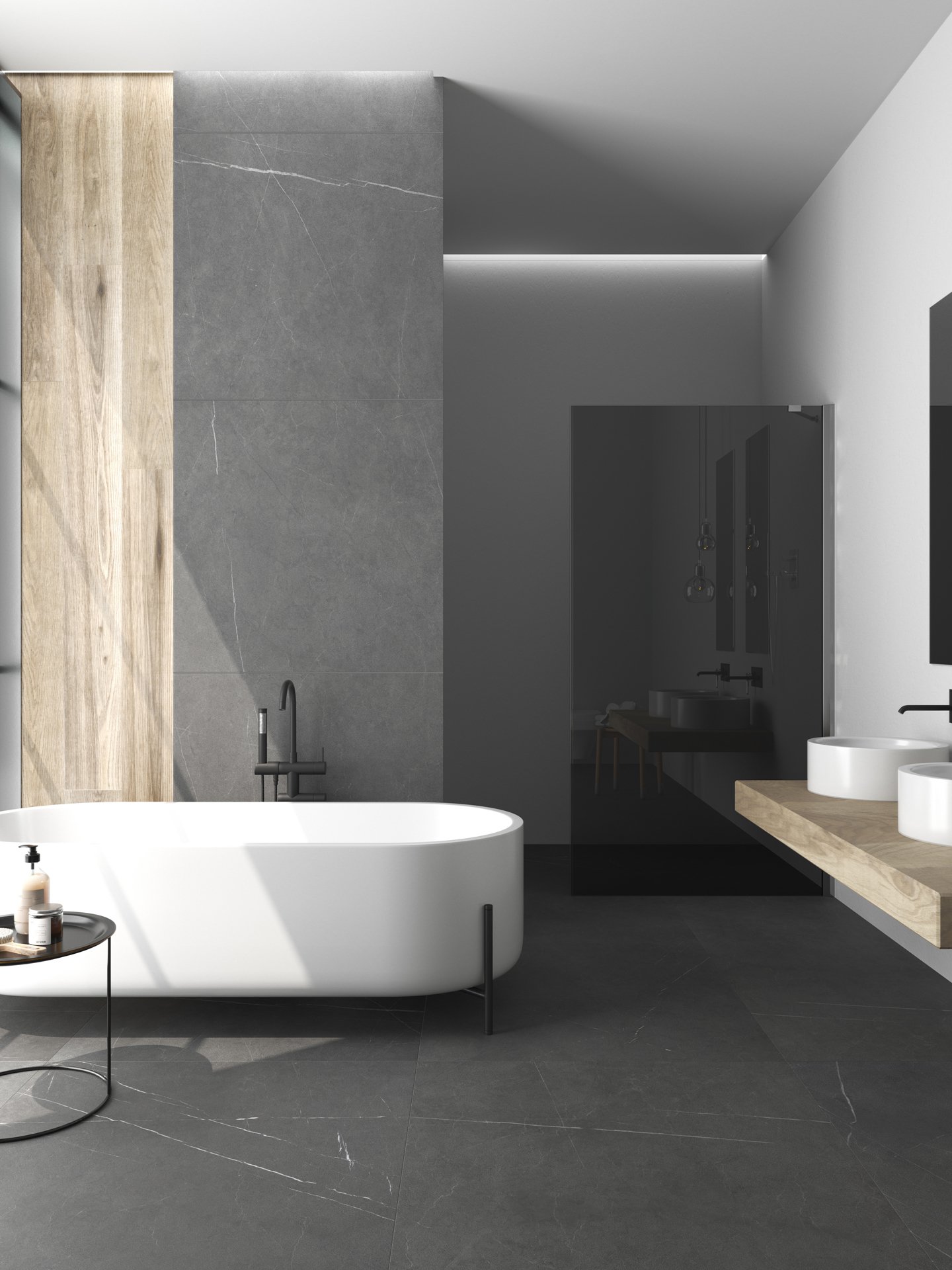 For minimalistic luxury, try Boundary
Boundary features a 2cm Natural+ finish to pair minimalist luxury with superior performance. Ideal for outdoor applications, this glazed porcelain collection features 2cm Natural+ products in Earthtones, Dune, Castlerock, and Storm. Pair with 9mm indoor options for flooring that unites indoor and outdoor spaces.
Discover Boundary here.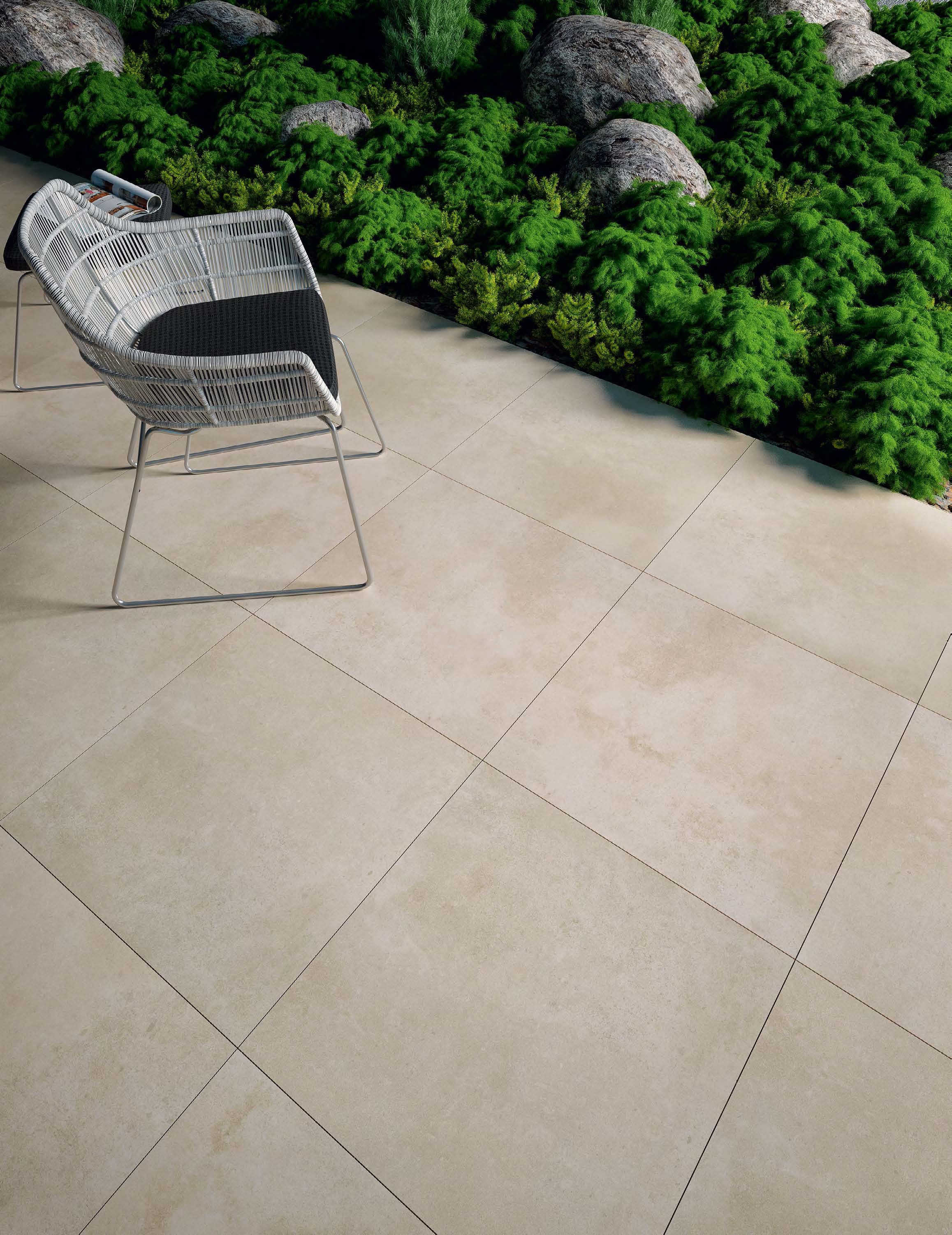 Need assured performance? Opt for Rebus
A selection of concrete effect tiles, Rebus is a versatile range that looks as at home outdoors as it does indoors. The 2cm Grip+ option is available in all 6 colours to provide a PTV 36+ slip resistance rating. Try in Mercury for added visual impact.
Find out more about the Rebus collection here.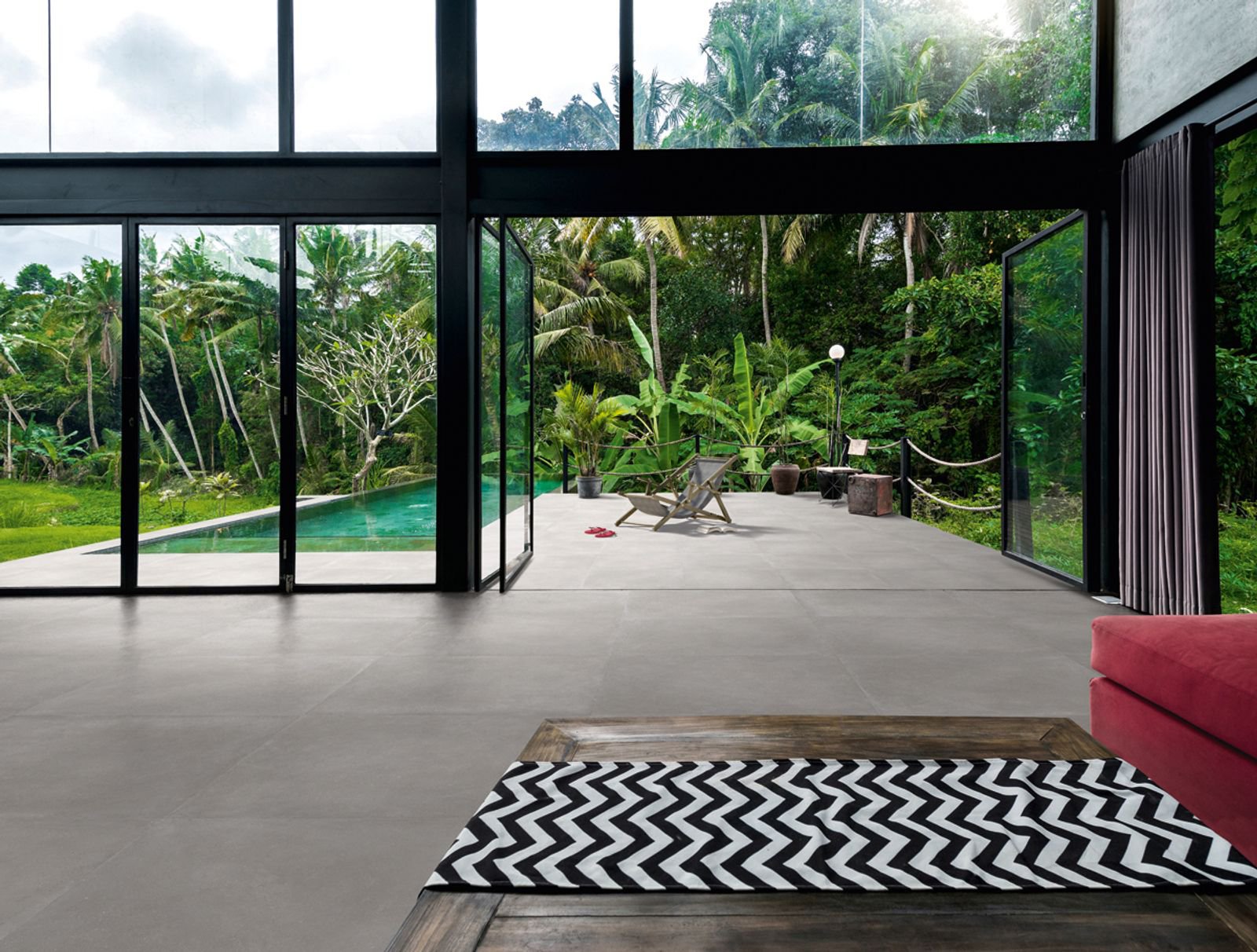 Add sophisticated style with Portland
Portland combines form and function to showcase a weathered stone effect for a contemporary feel. The 2cm Grip+ finish in Slate, Stone, and Basalt achieves a PTV 36+ slip resistance rating for assured performance.
Explore the Portland range here.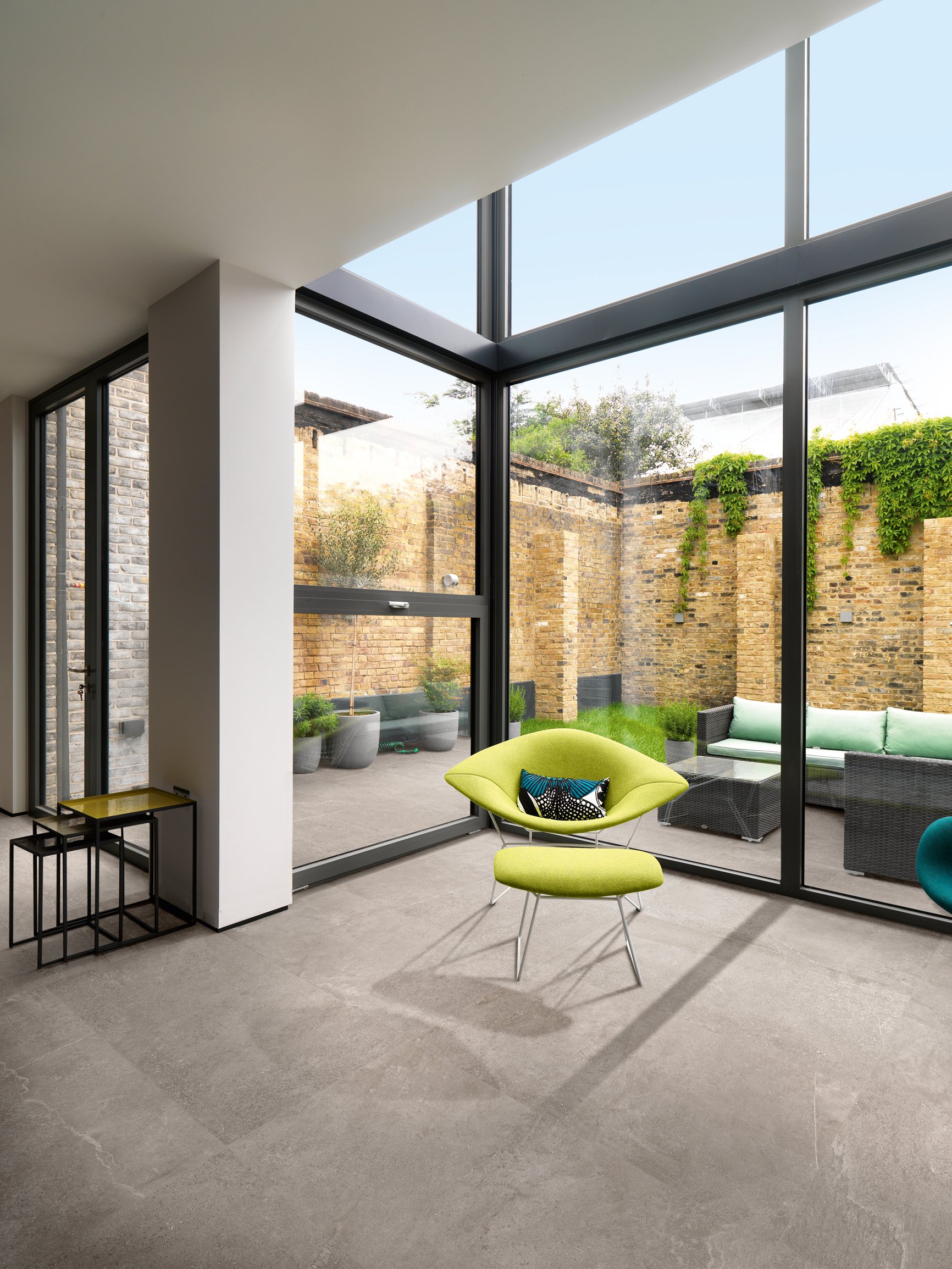 For more advice on our 2cm products, or any of our ranges, please feel free to contact our team.