Johnson Tiles has extended its popular Modern range with slip resistance front and centre. Perfectly combining safety and style, this collection of unglazed porcelain floor and wall tiles will make a great contemporary addition to any interior space.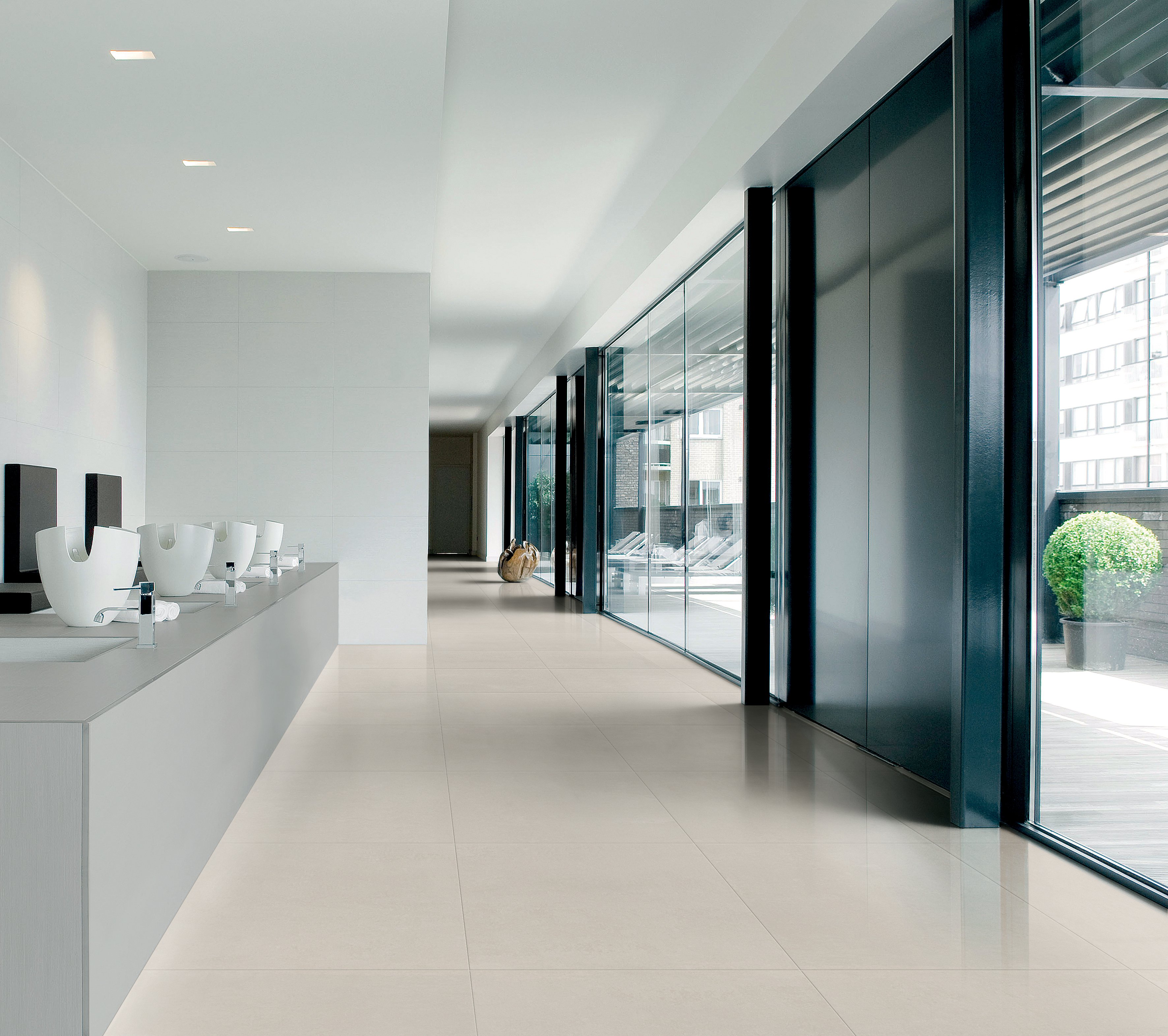 The Modern tiles are available in two great finishes - Natural and Polished. For areas where the flooring is open to regular contact with liquids or other wet contaminants the Natural, matte finish provides the highest pendulum PTV rating of 36+, making it suitable for both residential and commercial applications.
For domestic kitchens, hallways and commercial projects where slip resistance isn't required, our Polished finish adds an extra touch of glossy shine, providing a PTV rating of 36+ when dry, 0-24 when wet.
Designers can choose from a classic colour palette of six neutral tones, including Ivory, Oyster, Moonstone, Pebble, Slate, and Graphite.
Fully stocked in the UK and available in two large formats - square (600x600mm) and rectangular (600x300mm), each size format and finish can be combined for seamless installation and a flawless look.