South Bank – the new UK-manufactured range exploring colour variation
With textures and vibrant variations of colour popping all around us, we have introduced a new range to help bring your artistry to life.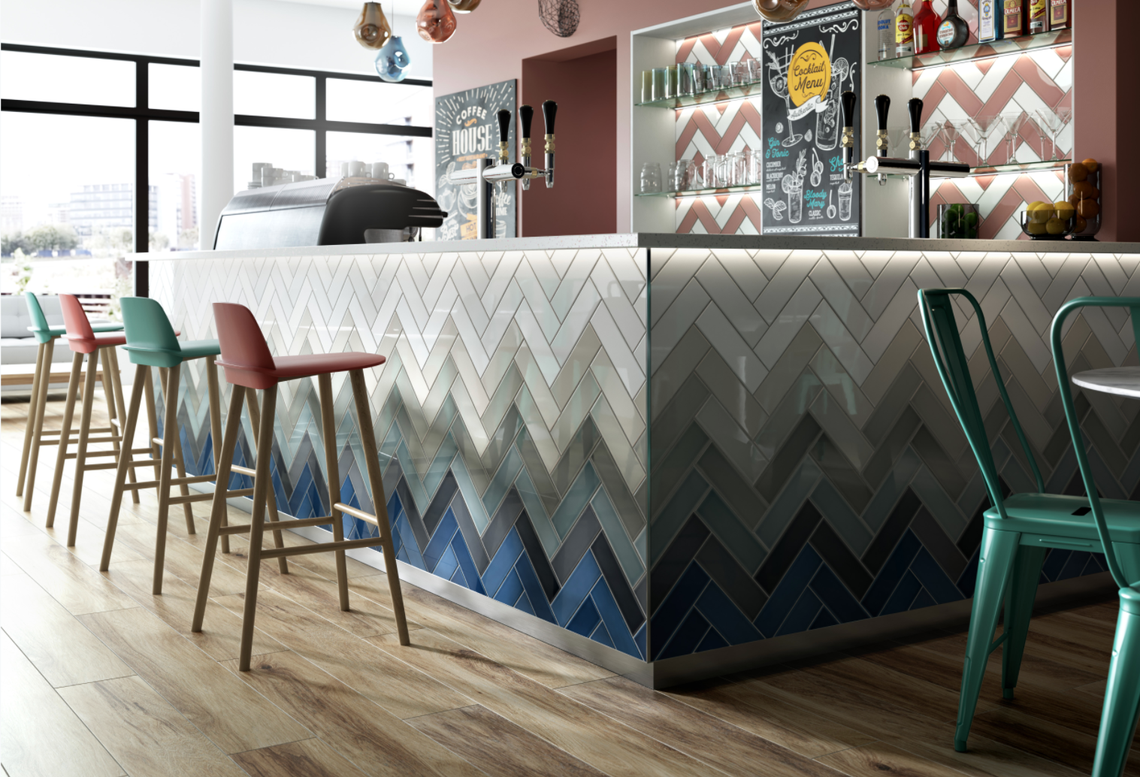 As designers, we understand that inspiration can be found at every turn, so we've introduced a new glazed wall tile range that will help bring versatile design to your next project. Experiment with an assortment of contemporary shades with South Bank, our new, UK-manufactured range of slim format tiles. With a transparent gloss finish, the subtle surface effect of these sleek tiles creates stunning depth and variation of colour.
With South Bank, we wanted to provide designers with creative freedom, as the new 245x75mm size format offers potential for unique lay patterns. This versatile selection features everything from the striking, to the serene, with the ability to mix and match to transform any interior with ease.
Fully stocked in the UK, the South Bank range is available in eight shades: Snow, Pearl, Whisper, Pewter, Dove, Azure, Dusk and Blossom. From the lively stars of deep Azure and dusky Blossom, to the neutral Snow and Pearl, South Bank offers a sophisticated colour palette to suit your design needs.