Colour Genie is an interactive tile-picking tool that can expertly match the shades from any uploaded photo to complementary ranges from our extensive product portfolio.
How does it work?
Follow this link and upload your chosen image. Alternatively, select up to five colours from a palette of tones, tints and hues, then click 'Submit'. The tool will then process the image's featured colours – whether it's a scene found in nature, a decorative object, such as a vase, or a piece of furniture – before pulling through tiles that might suit.
The 'search by colour' option allows you to create a custom palette, which will then form the basis for tile selections to be presented for consideration.
What is the benefit?
As designers, we understand that inspiration can be found at every turn. The Colour Genie tool has been designed to work seamlessly across both desktop and mobile, meaning that product matching can be done on-the-go. Whether at a trade show, on-site or out and about in nature, any aesthetic can be replicated in just a few simple steps.
Give it a go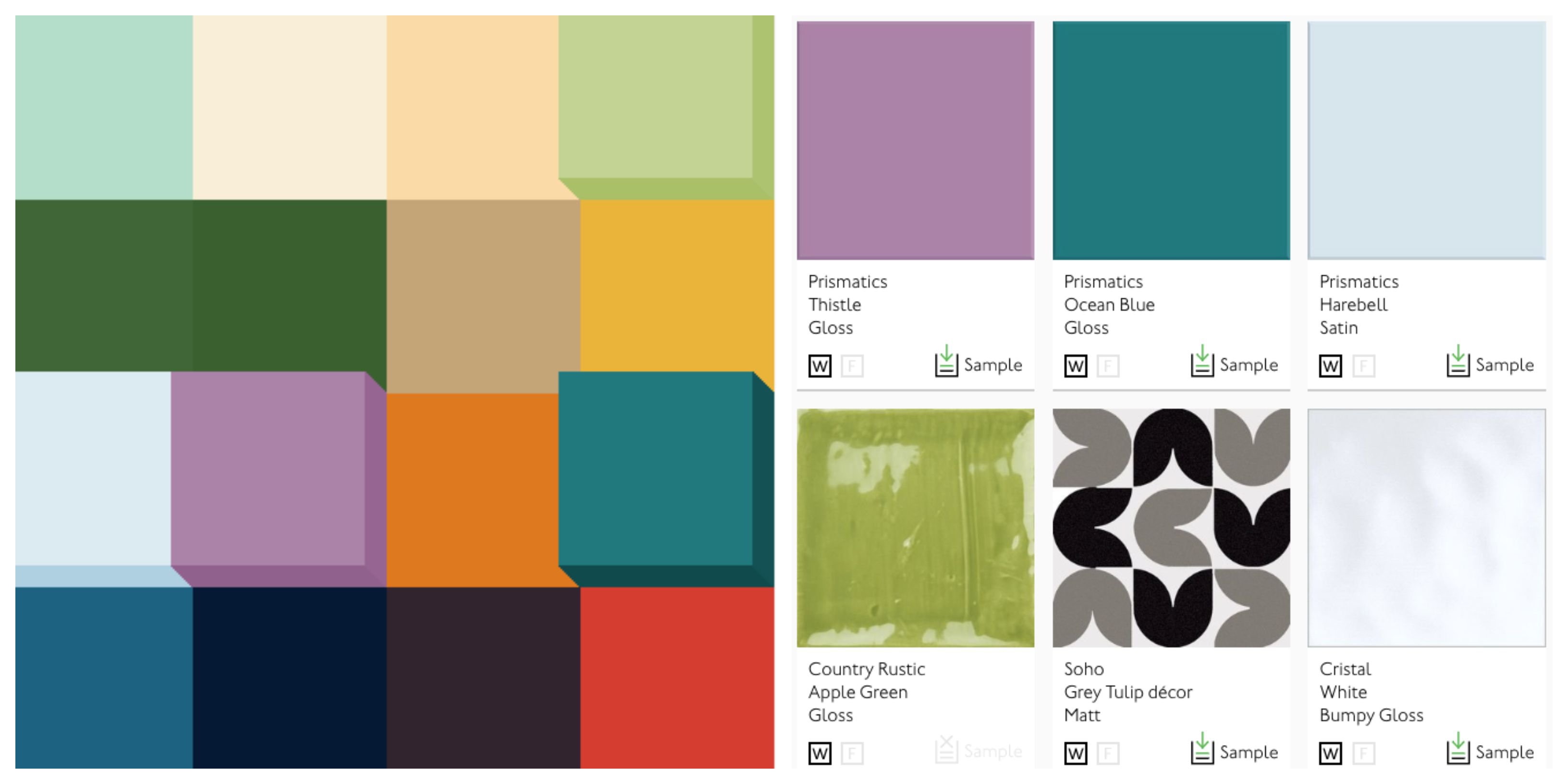 The best way to experience the Colour Genie is to try it for yourself. So, what are you waiting for? Click here to get started. We'd love to see your chosen palettes - give us a tag on social media!