Focused solely on exhibiting materials for interior and exterior built environment projects, the event celebrates innovation and originality in the design, development and manufacture of surface coverings.
Showcasing more than 180 companies, hosting 50 speakers and introducing 40 'New Talents' for the first time, this year's show was bigger and more inspiring than ever. Here, our lead designer, Amy Pears, shares her highlights.
3D pattern
From wall coverings to acoustic panelling, 3D patterns featured heavily throughout the show, offering depth and design interest. From sharp, bold geometric shapes – spotted on both a large and small scale – to organic flowing lines, surfaces were transformed into striking works of art.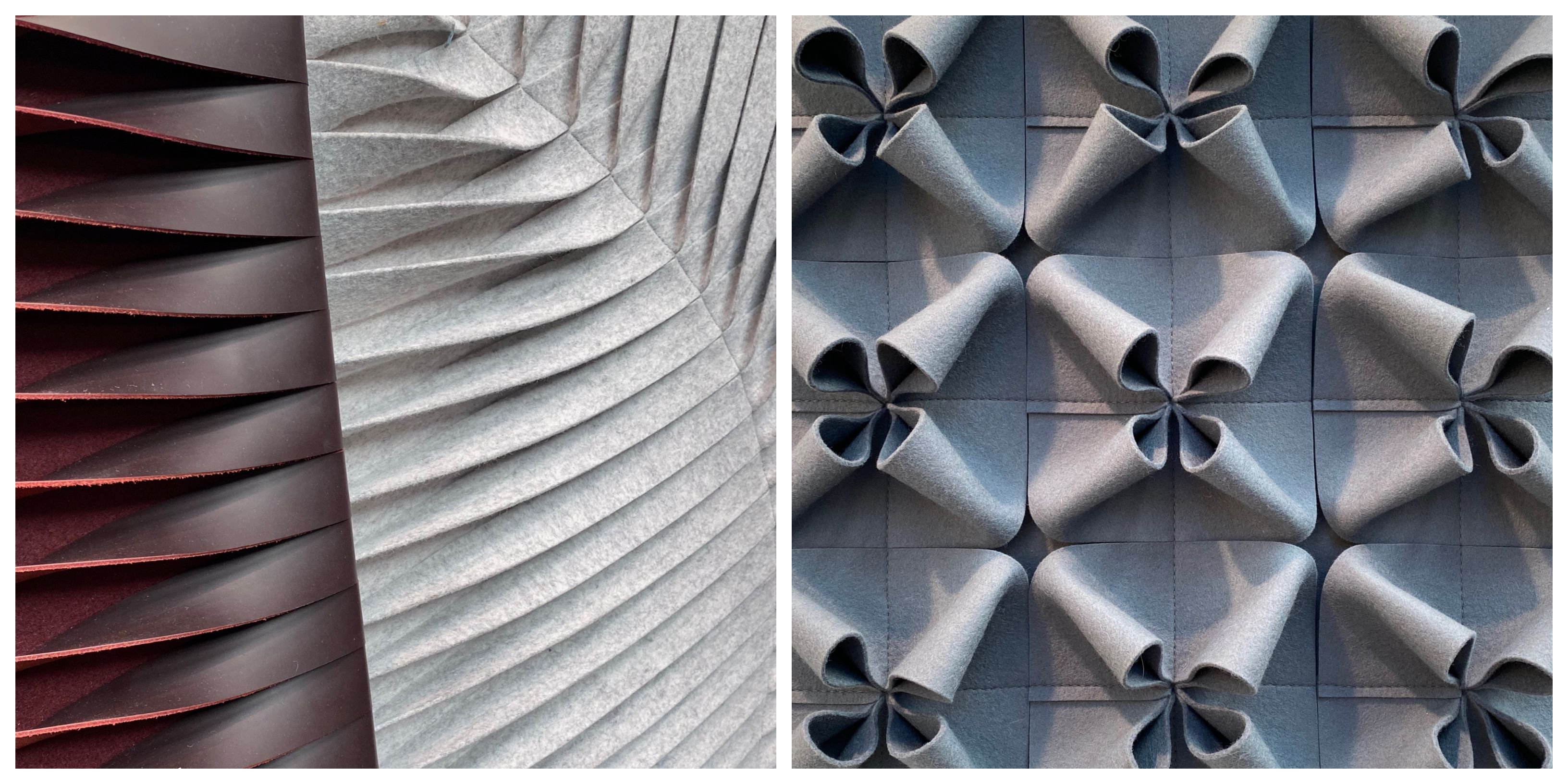 Wood
As a material, wood remained key, with a new emphasis placed on format – say goodbye to the traditional plank! Instead, designers moved towards squares, diamonds and hexagons, and from subtle patterning to extreme contrast with exaggerated grain texture brimming with design appeal.
Wood was also combined with other materials such as concrete and marble to create tactile qualities.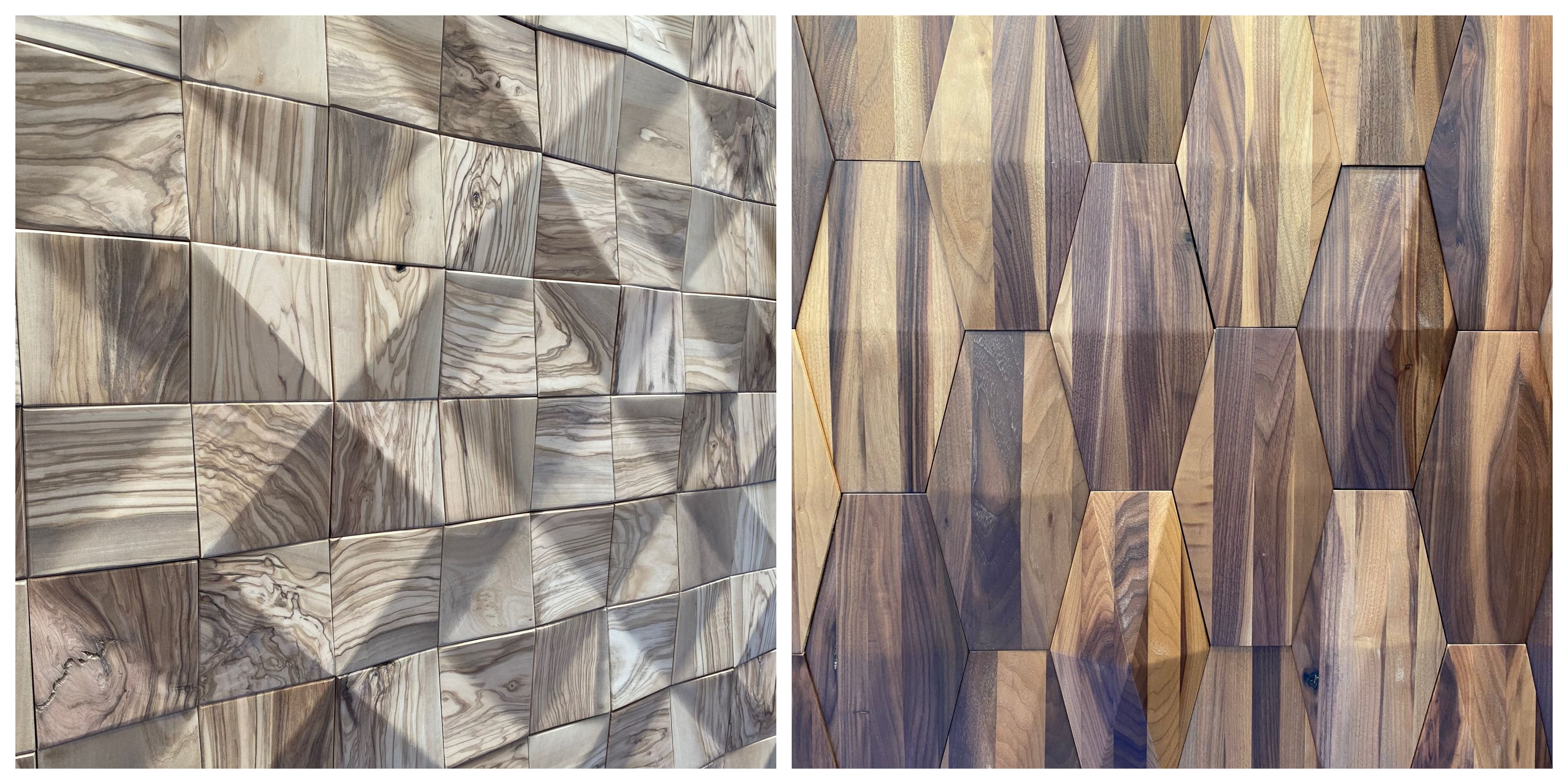 Terrazzo
A trend still on the rise, Terrazzo took centre stage for many exhibitors. From a combination of micro scale and subtle shades, to a bold maximalist approach with strong use of colour, the unmistakable pattern spread across furniture, tableware, wall coverings and soft furnishings. What could possibly be next for this seemingly unstoppable design movement?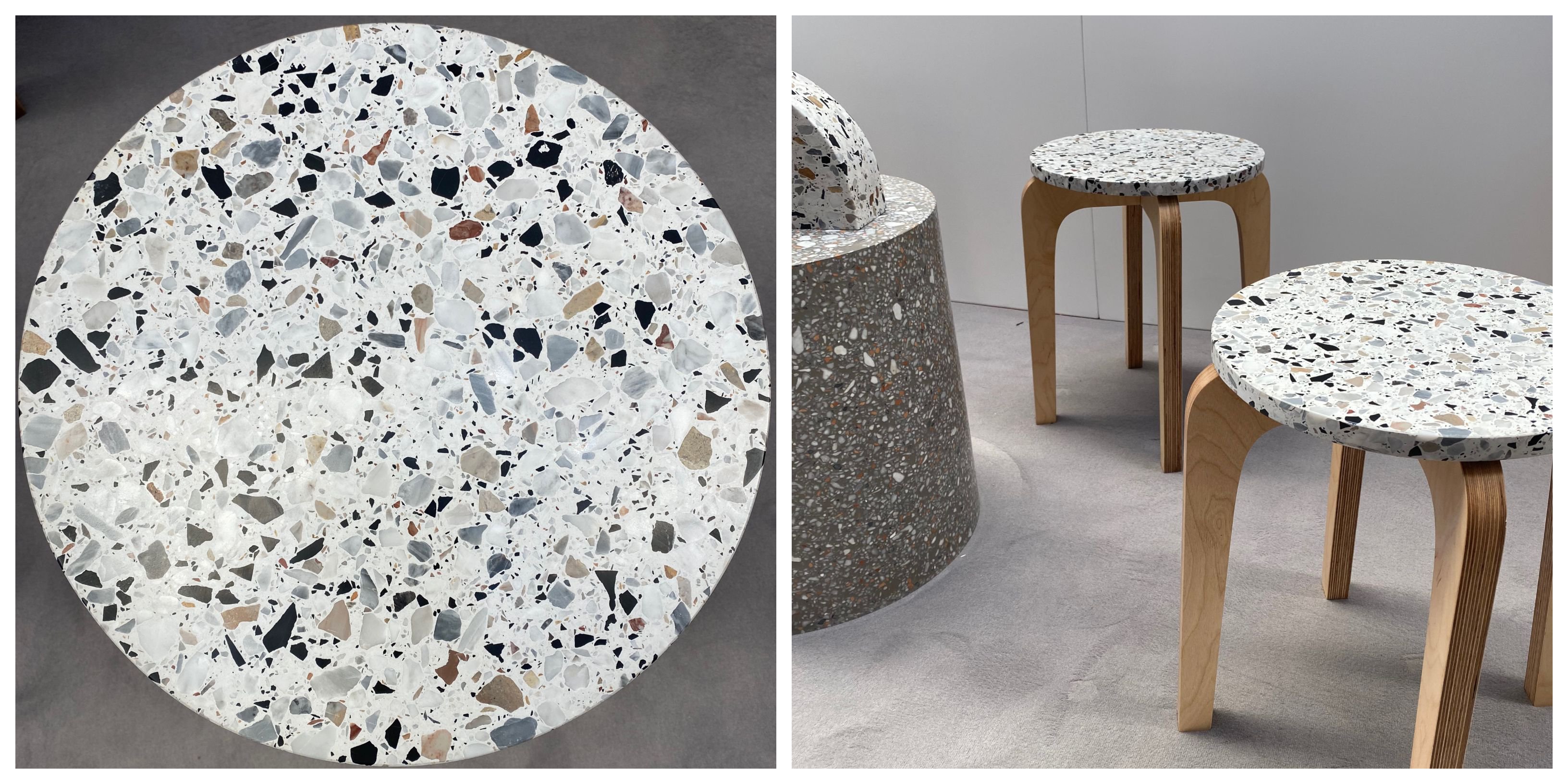 Metal
A variety of metallic finishes were applied to surfaces of all kinds, resulting in a high-end, luxe appearance. This was enhanced through organic or manmade patterning, offering a rich depth of texture and tactility.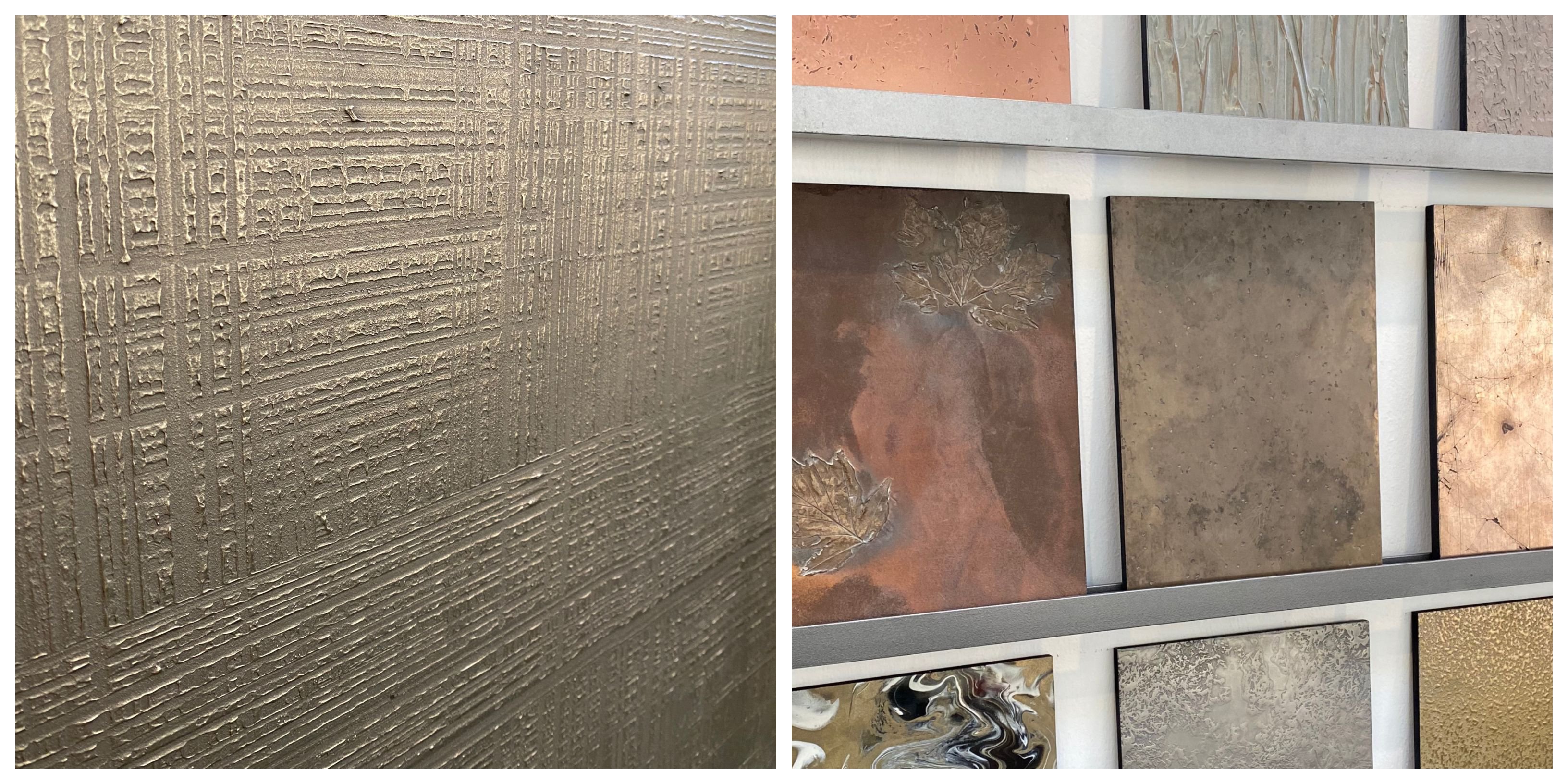 Sustainability
A strong theme that echoed across all the stands was sustainability. Designers and manufacturers are clearly becoming more eco conscious, striving to use only materials that have been sustainably sourced or that are easily recyclable.
To see more of our top spots from the Surface Design Show, head to our Instagram account.