Artist Anthea Hamilton utilises grid trend for exhibition at Tate Britain
Grids have emerged from the design community's prevailing interest in geometrics.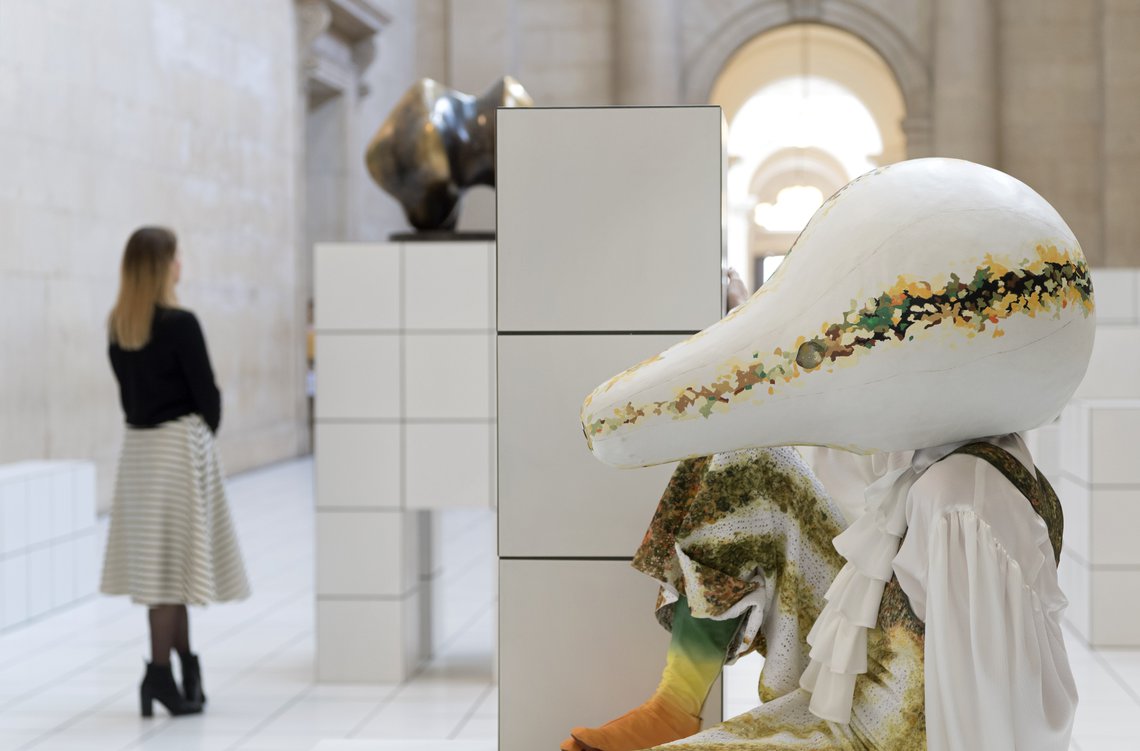 From hexagons to triangles, clean lines and stark colour palettes have dominated the interiors market, and now extend their influence to the world of art.
In a new installation now open at the Tate Britain, 2016 Turner Prize nominee Anthea Hamilton utilises a grid formation as the backdrop to her performance piece, The Squash.
For a continuous six-month period, a single character dressed in a colourful squash-like costume will perform over 7,000 white floor tiles (laid by the Direct Painting Group) which span the length of the space and encase a series of large structures serving as podiums for works of art from the Tate's collection – chosen by Hamilton for their organic forms and colours.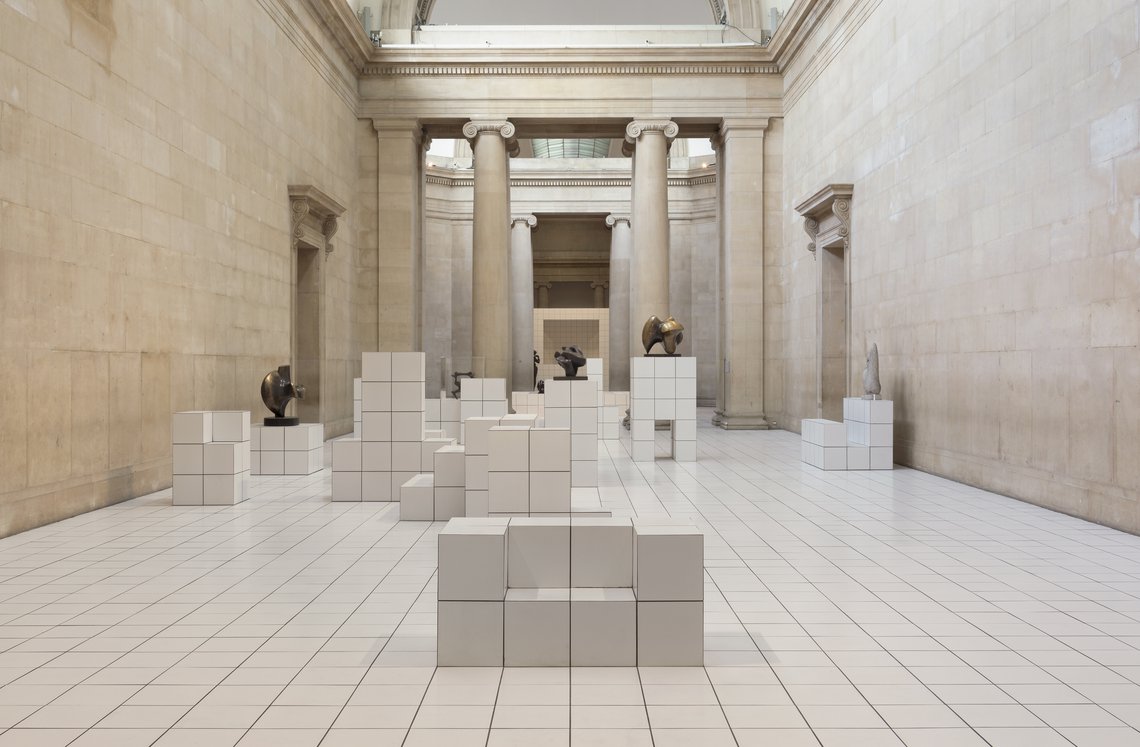 Hamilton has become renowned for her bold, often humorous works, which incorporate references from the worlds of art, design, fashion and popular culture. For this latest exhibition, the artist combines several creative elements to produce an unforgettable visual spectacle.
The Squash runs until 7 October 2018 at Tate Britain. For more info, visit tate.org.uk.
Main image: Anthea Hamilton The Squash, install view Photo: © Tate (Matt Greenwood)