The first stop for Amy and Mel from our design team was London Design Fair. A buzzing hive of activity, the show – held at East London's Truman Brewery – exhibited the work of new and established designers alike. With a special focus on colour and materials, here were the top spots:
Abstract pattern
This trend was seen across rug design, furniture and ceramics, with various scales working alongside sharp, angular shapes or more subtle curved detailing. Custhom demonstrated the aesthetic perfectly, with its stand showcasing simple form and complementary colour palettes.

Pastels
The enduring trend for pastels continued throughout LDF, with ceramics the predominant medium for creating a soft and playful finish with tactile qualities. Some designers opted for a contrasted palette of pastels and darker grey blues to create added impact.
Terrazzo
Clearly not going anywhere, terrazzo was key across the show, mainly spotted on surfaces – from hard to soft. Scale again ranged from small to oversized and tonal colours formed a point of differentiation.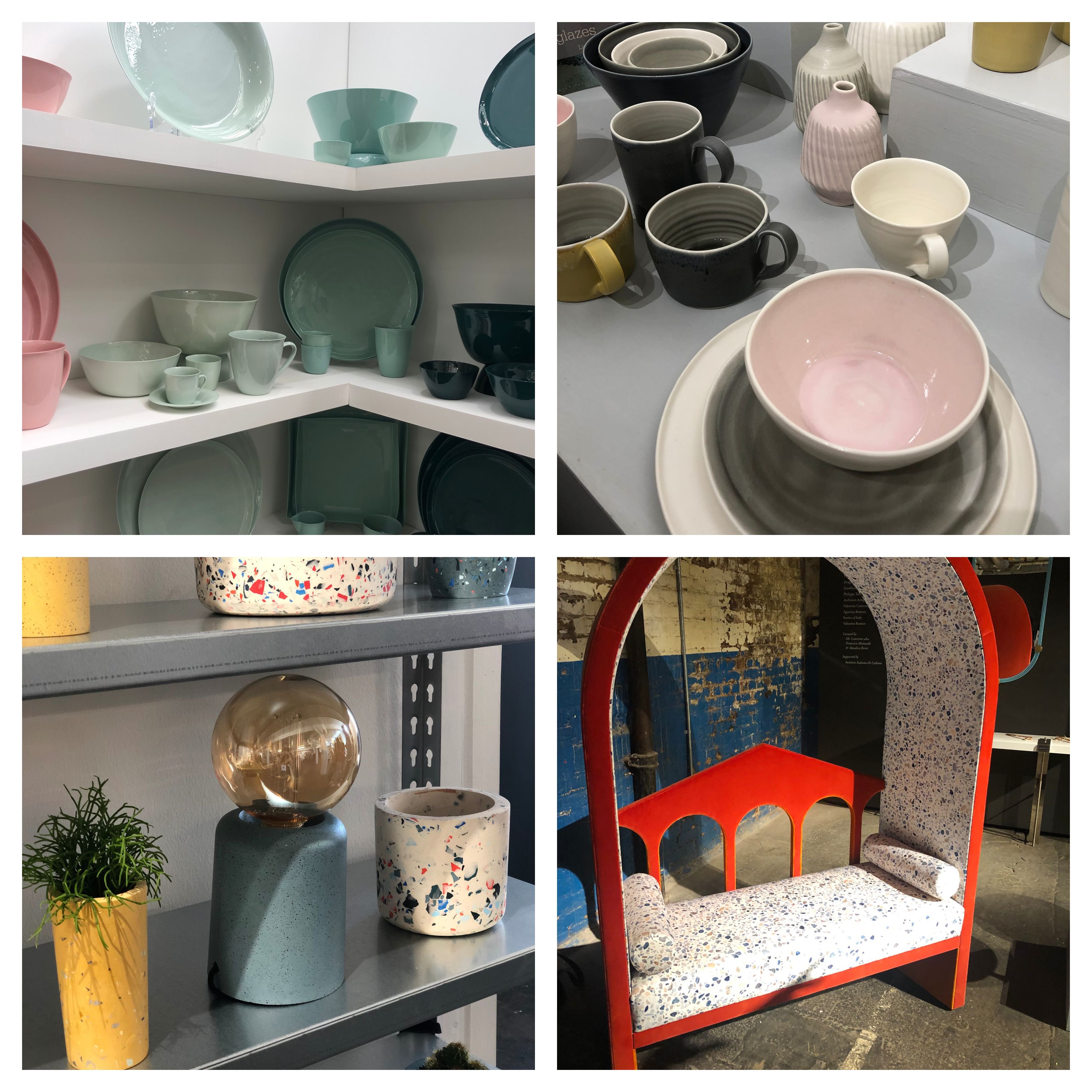 Designjunction
Just a short tube journey away was designjunction, taking place at London's lively King's Cross. Heading over to Coal Drops Yard, the surrounding area was awash with design fans on the hunt for the latest in furniture. Here's what the show had to offer:
Colour
As with the London Design Fair, colour was applied to both surfaces and soft furnishings. Jennifer Newman, in particular, utilised vibrant colour palettes across contemporary designs – the resulting collection being beautiful and functional.
Mixed materials
The mixing of materials is still very much key across furniture design, creating a juxtaposition through tactile qualities.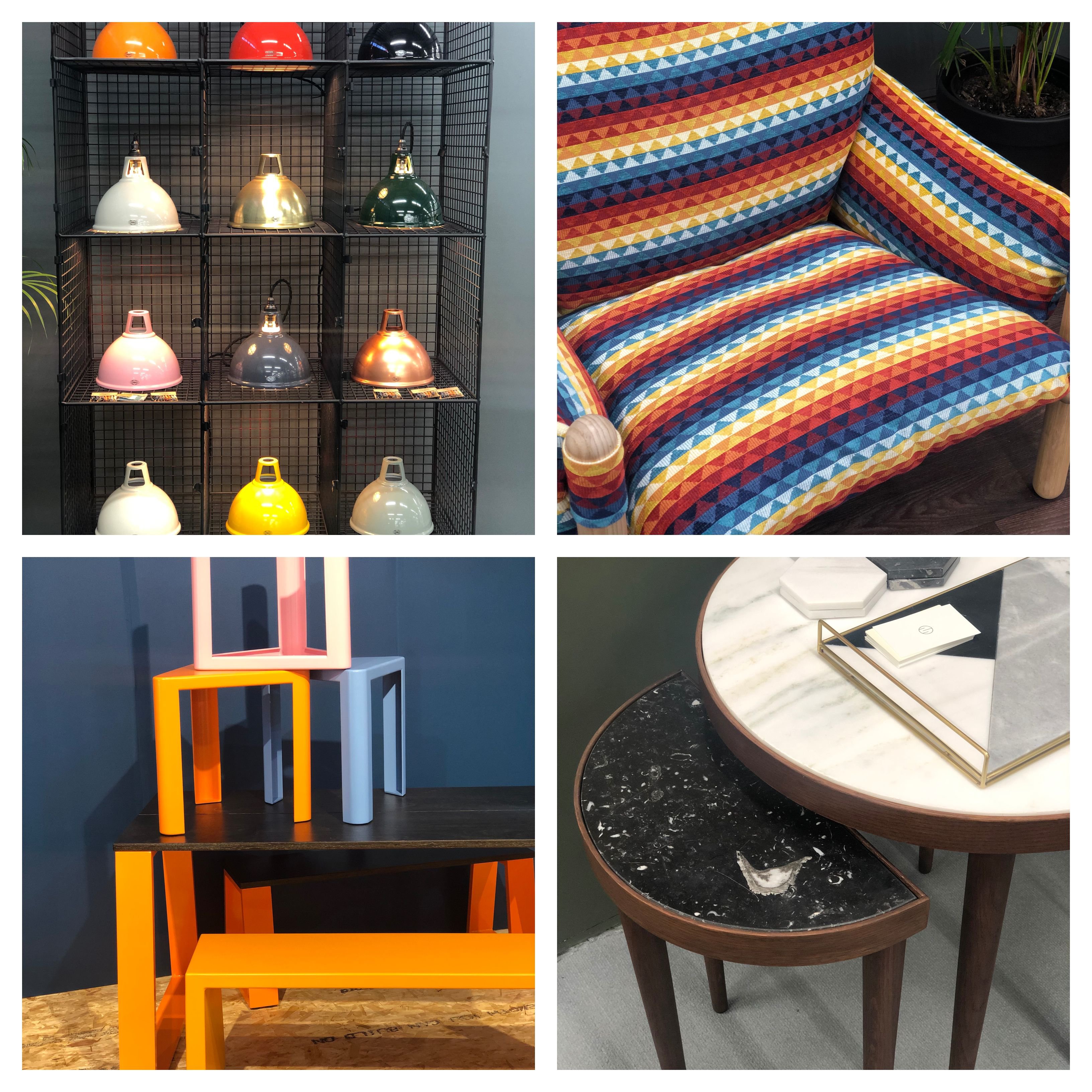 Focus
Across London, Focus at Chelsea Harbour provides a platform for innovators and skilled artisans to showcase their latest creations. With so many trends to discover, our designer Mel highlights her top three:
Greenery and foliage
Reflecting the increasing lean towards urban living and a desire for bringing nature into the home, greenery remains key for designers to calm and soothe.
Inspiration is taken from organic forms including rich leaf and floral prints. Pattern is imperfect and often mirrors those found in nature, such as marbling.
Restful greens and tonal ombres are crucial cornerstones of the colour palette, while tropical foliage appeared in darker shades alongside electric blues and pinks – almost reminiscent of a peacock feather.
Contrary to the florals of the past, patterns are bold and busy, and extra tactility is added for a more textured look. However, a strong painterly element makes the trend feel less imposing.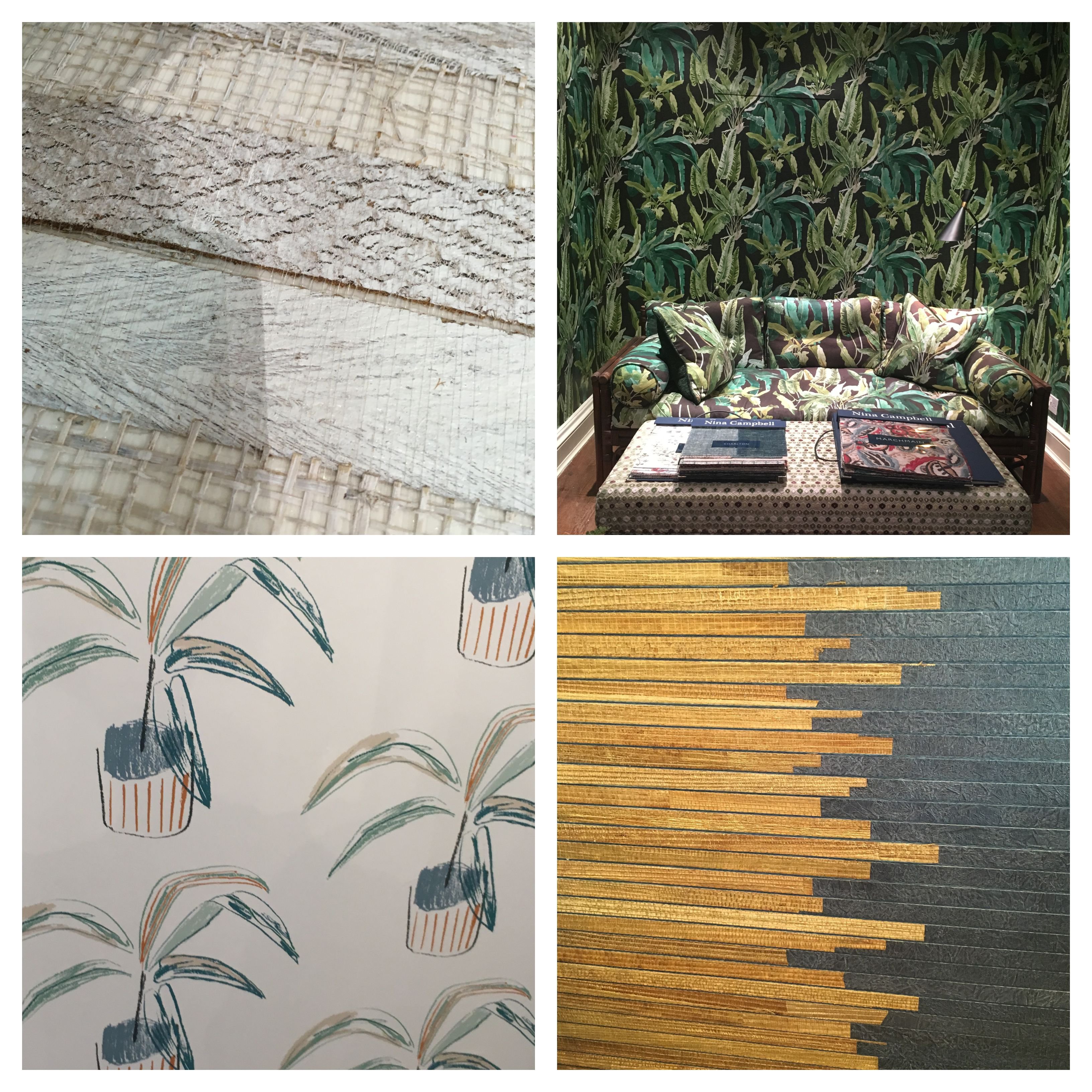 Zen natural textures
Tying into the greenery trend, texture is extremely important. This is added through plants, succulents or cacti, which evoke a relaxed, closer-to-nature feel and a sense of harmony. It's also seen across wallcoverings, using rattan, jute, bamboo and cork. The layering of these natural materials results in visually stimulating finishes.
Unlike man-made surfaces, the aesthetic appeal lies in the unpredictable and irregular forms, which rather than be corrected are embraced.
Maximal geometrics
Geometrics continue to hold timeless appeal. Overscaled patterns in bold contrasting colours creates versatile finishes, with triangles, hexagons, diamonds, herringbone and three-dimensional shapes all making appearances.
Block colouring is also a key feature of the trend, taking inspiration from abstract expressionist art. Overall, it's a theme that shows no signs of dissipating.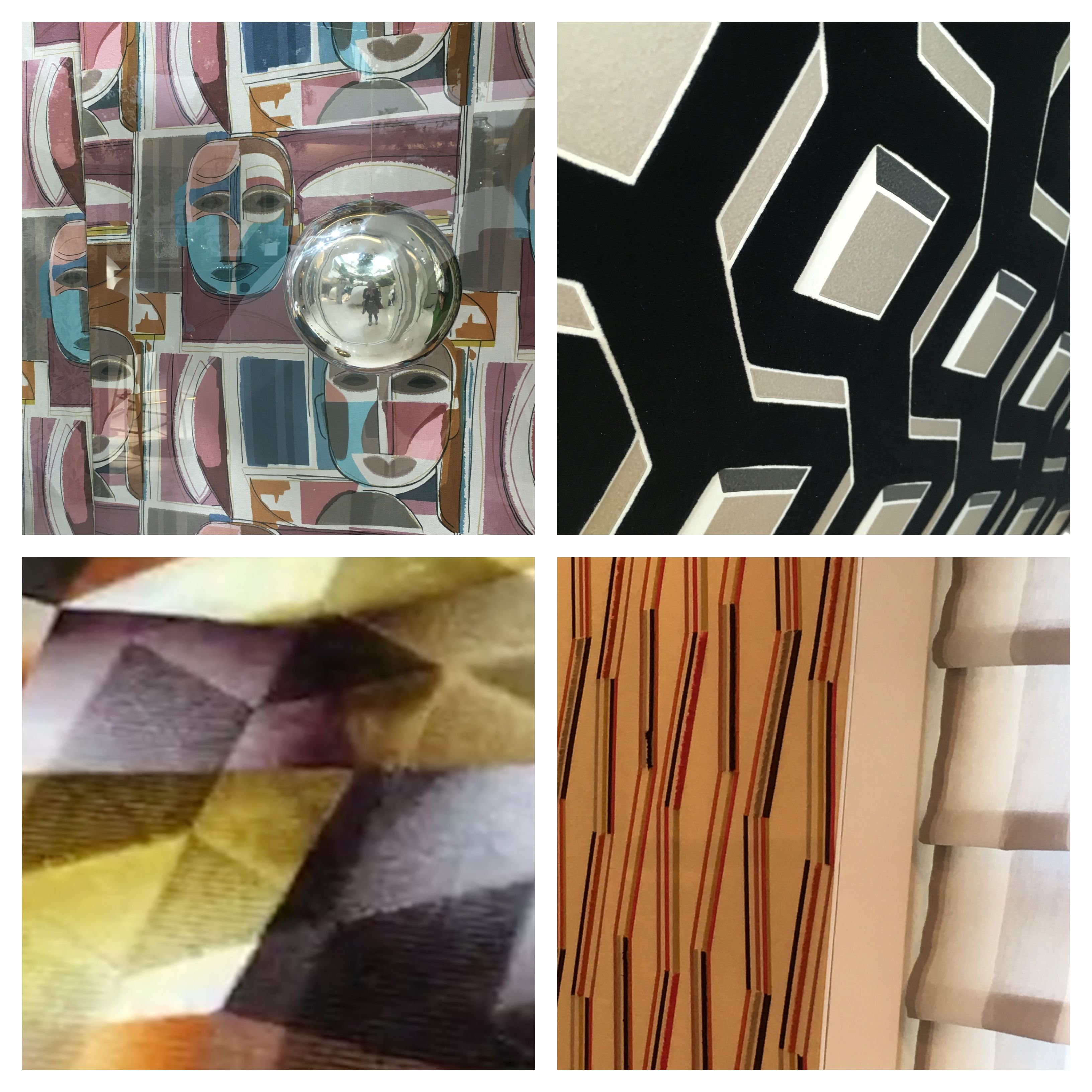 To see more trend spots from our design team, follow us on Instagram.