PANTONE and Dulux each unveiled their respective swatches, with the former opting for shades inspired by "nature, serenity and comfort", and the latter aiming to embody "the nation's mood on the approach of a new decade".
From olive to teal, greens and blues form the basis for the sea and sky-inspired selection by PANTONE. And similarly, Dulux's Colour of the Year, Tranquil Dawn, presents a soft sage tone that's comforting yet contemporary.
"It's certainly refreshing to see 2020's colour palette shifting towards light and softer green/blue tones, thanks to their versatility. Taking on slight neutral hues, this is the perfect backdrop to mix with other soft pastels, or to be used with rich luxury tones for a bold contrast. The result is an array of potential design statements with tactile qualities." - Amy Pears, designer, Johnson Tiles
Implementing the trends
While it may not be preferential to go all-in and deck out an entire room in the whole of the trend-led palette, introducing the colours sparingly can be just as effective. Especially when paired with other key interior trends such as pattern.
Our Devonshire range has dual appeal with its intricate yet subtle design and palette of green, blue and grey. The Sage option is the perfect match to Dulux's Tranquil Dawn, capturing the calming and soothing ambience in a stunning flooring solution.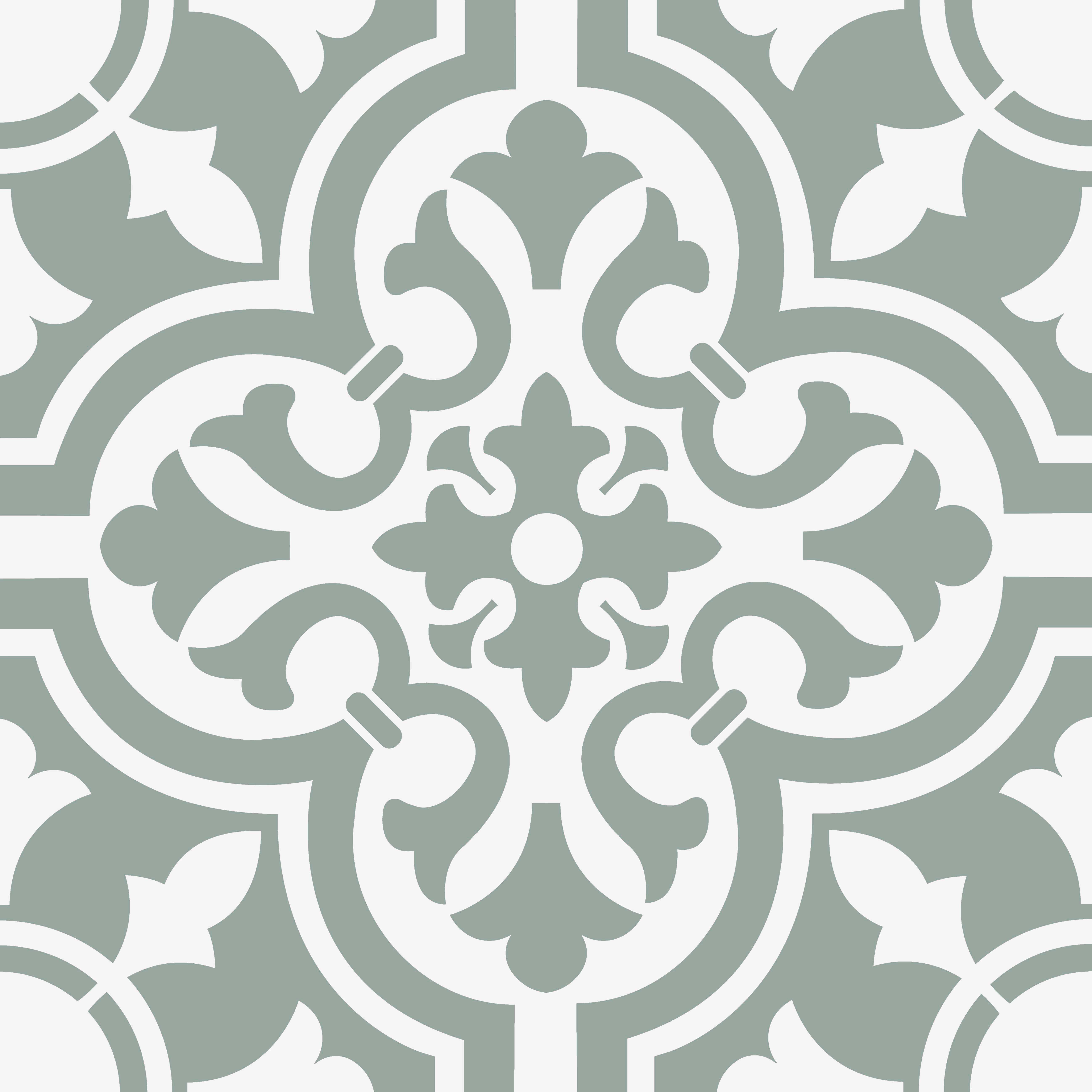 Sky blue thinking
Despite being inspired by the global population generally feeling 'blue', PANTONE's colour forecast is decidedly cheery – because blue doesn't have to be dreary, of course.
Our Form range of glazed ceramic wall tiles is available in Azure, a powerful, jewel-like blue that lifts its surroundings with a depth of warmth.
Also presented in Thyme, a leafy green, Form's structured brick comprises a majestic take on the naturally-inspired trend.

To see more of our trend-led collections, click here. And to read our take on what will be hot in commercial design over the next 12-months and beyond, download our trend report, Tile Trace.