Offering final year students a chance to exhibit their work to key industry figures, GradEX helps connect soon-to-be graduates with a range of employers and professional organisations for potential career opportunities.
For the Surface Pattern Design section of the show, Amy helped judge first, second and third place. And, as is always the case at Staffordshire University, the sheer wealth of talent on display made the task a difficult one.
However, after some careful deliberation, the winners were crowned – congratulations to Victoria, Annelise and Sophie! Check out their creativity below:
First place: Victoria Glover
Victoria showcased a bold, abstract hand-printed textile collection, which spanned fashion and interiors. Her inspiration came from shapes found within urban spaces, implemented through screen printing techniques and processes.
Amy felt this was a project with commercial potential that linked all the way from Victoria's mood boards to the initial drawings and mark-making development work.
Follow Victoria on Instagram @victoriaglover.design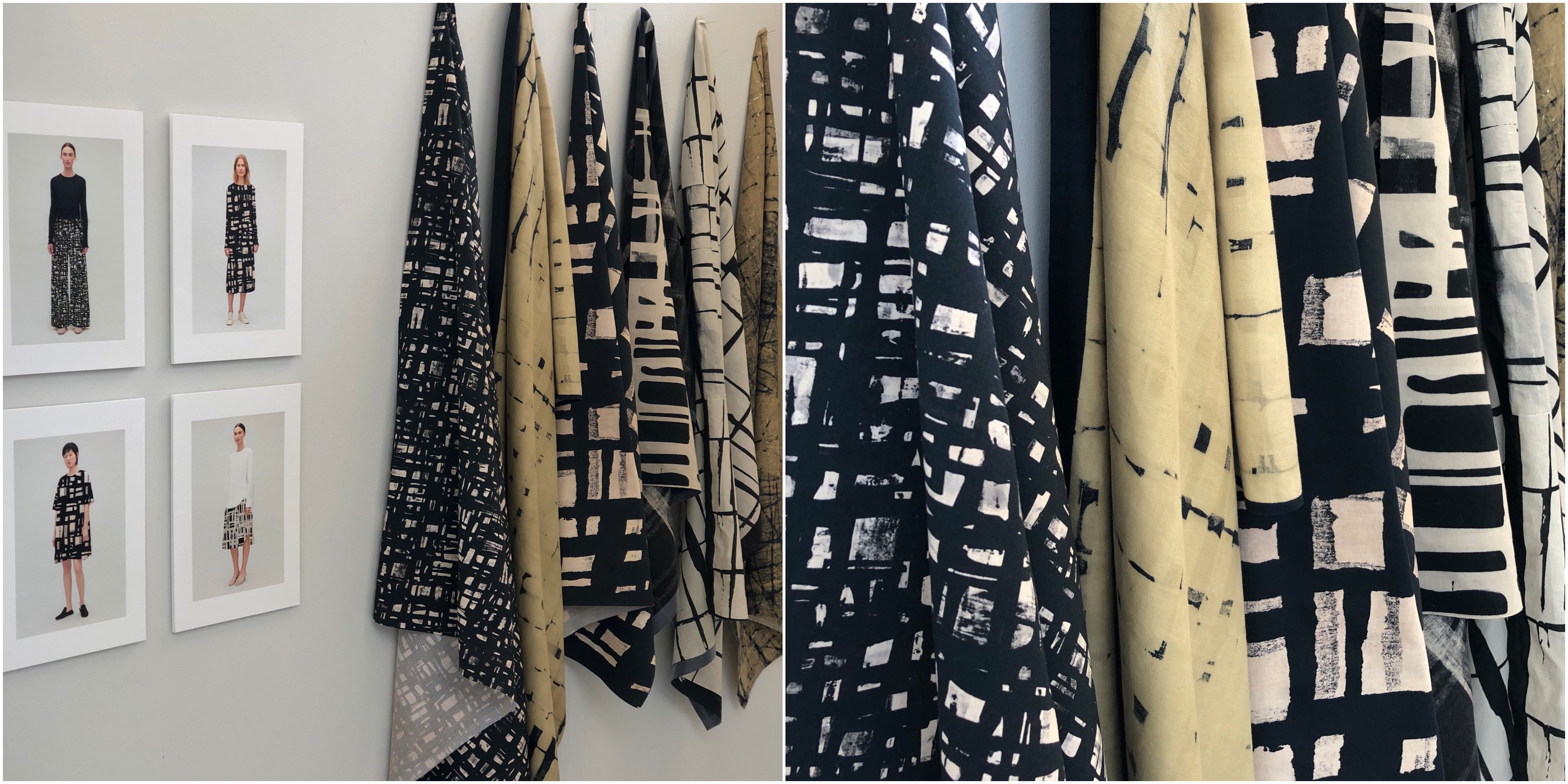 Second place: Annelise Gordon
A tactile collection that focused on bringing the living outdoors into interior design, vibrant cut outs and large-scale floral patterns caught Amy's eye.
She was particularly drawn to the attention to detail that Annelise added through embellishments to her cushions and a bold colour palette.
Follow Annelise on Instagram @annelisegordon_designs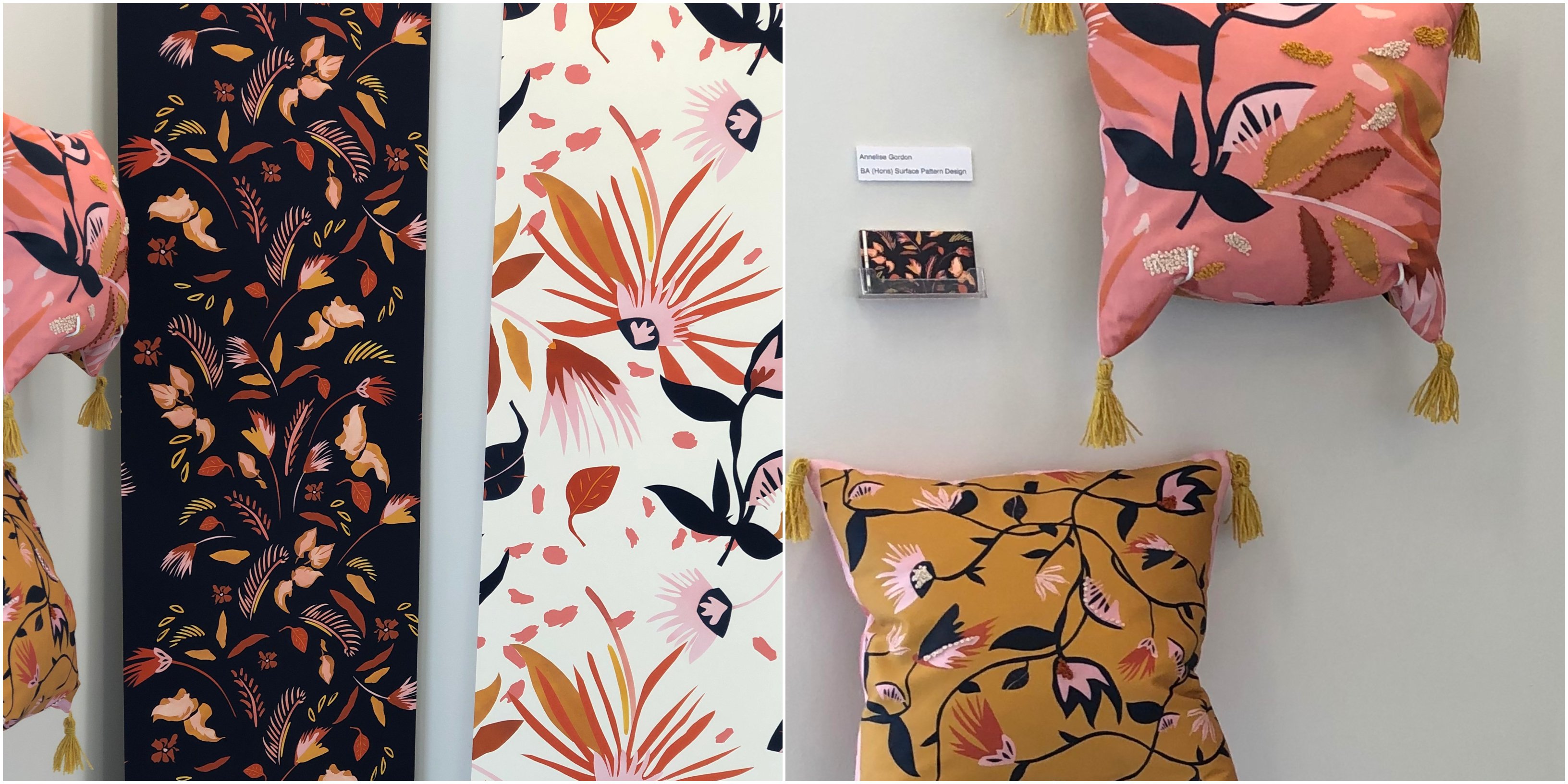 Third Place: Sophie Smith
Sophie's beautiful fashion collection of silk scarves and rug tufted bags magnified delicate elements of butterflies' wings.
Amy was captivated by the creativity and originality of the range, which boasts exciting large-scale, abstract designs.
Follow Sophie on Instagram @sophiesmith_designs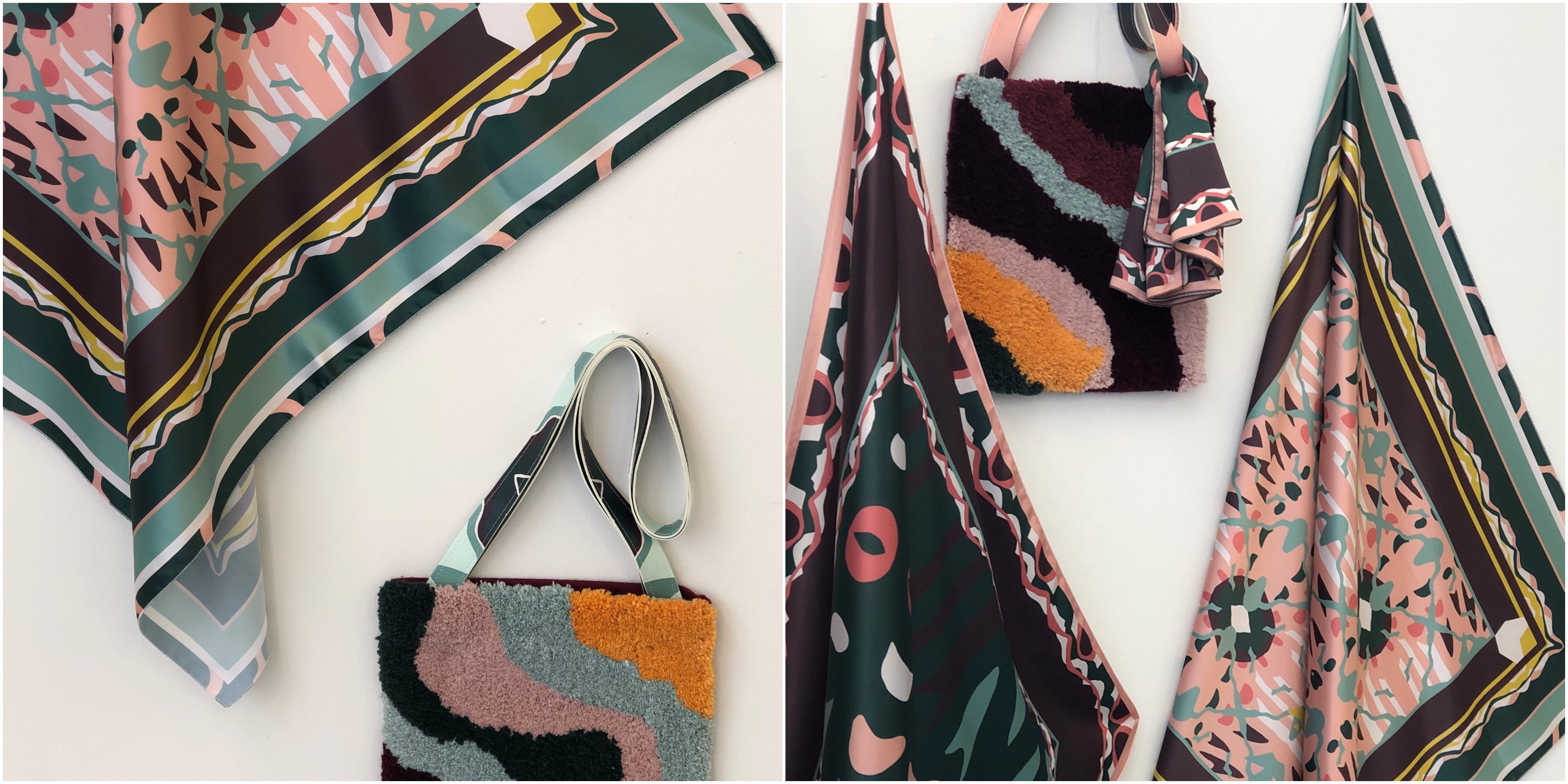 A huge well done once again to all the GradEX winners. To see more of the stellar work from Staffordshire University's Surface Pattern Design students, follow @surfpatstaffs on Instagram.