'One Year On' is a popular section of the exhibition, as it provides an opportunity for brands and manufacturers to catch up with designers they may have connected with at the previous year's event.
Our Design Team is passionate about supporting fledging designers from their studies right through to going it alone, and this year once again presented a fantastic array of past exhibitors' work. Here we share our top picks:
Theo Riviere
Our Design Team first met Theo at last year's New Designers Part One, awarding him a Johnson Tiles 'Adores' prize for his show-stopping work, which utilised traditional, handcrafted processes and techniques.
Since then, Theo has continued to develop his work, taking influence from the same sources. Now operating on a larger scale, he's produced stools and large-scale screen-printed fabrics, boasting minimal sophistication through the use of a simple monochrome colour palette, with elements of wood and hints of dusty pinks and blued-off greys.
Theo's work is also now being exhibited at the Aram Gallery in Covent Garden. Discover more at theoriviere.co.uk / @theoriviere_.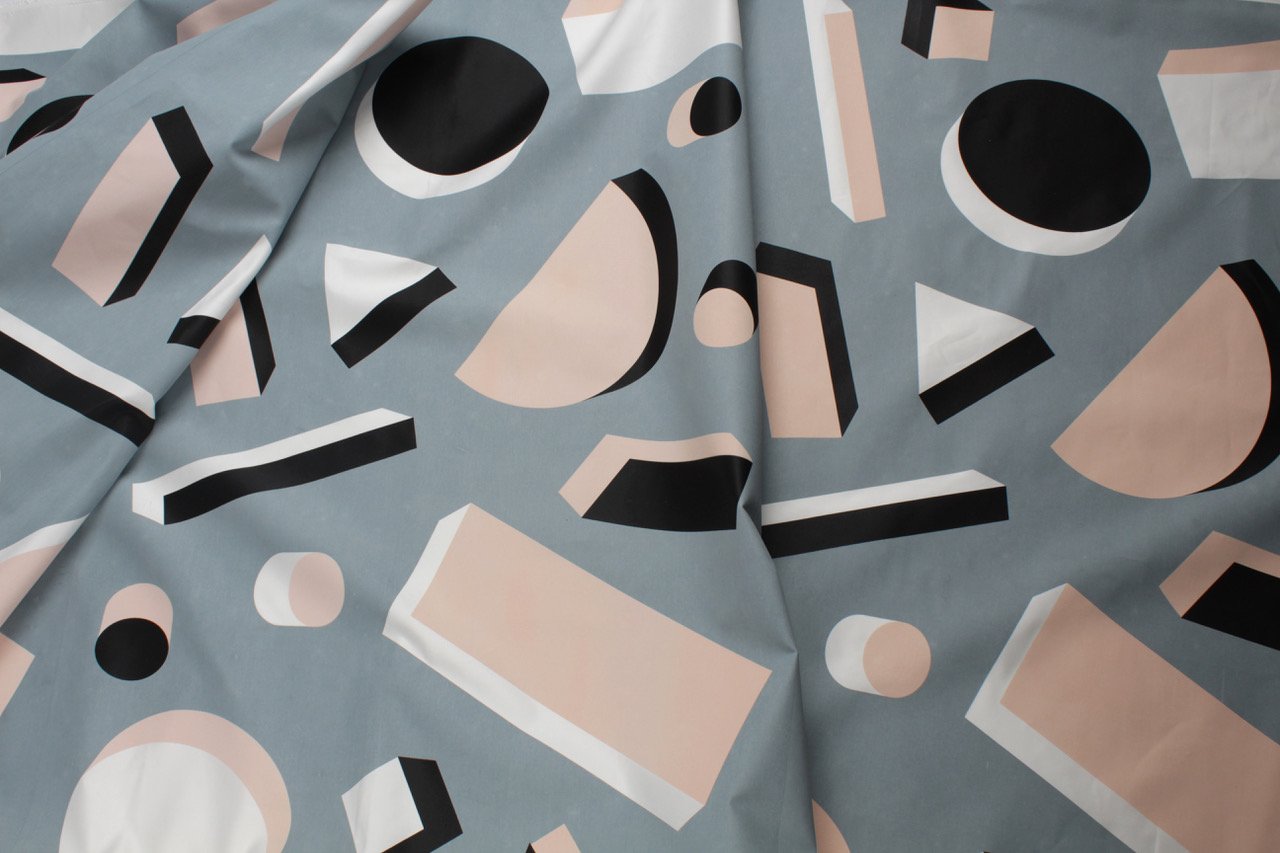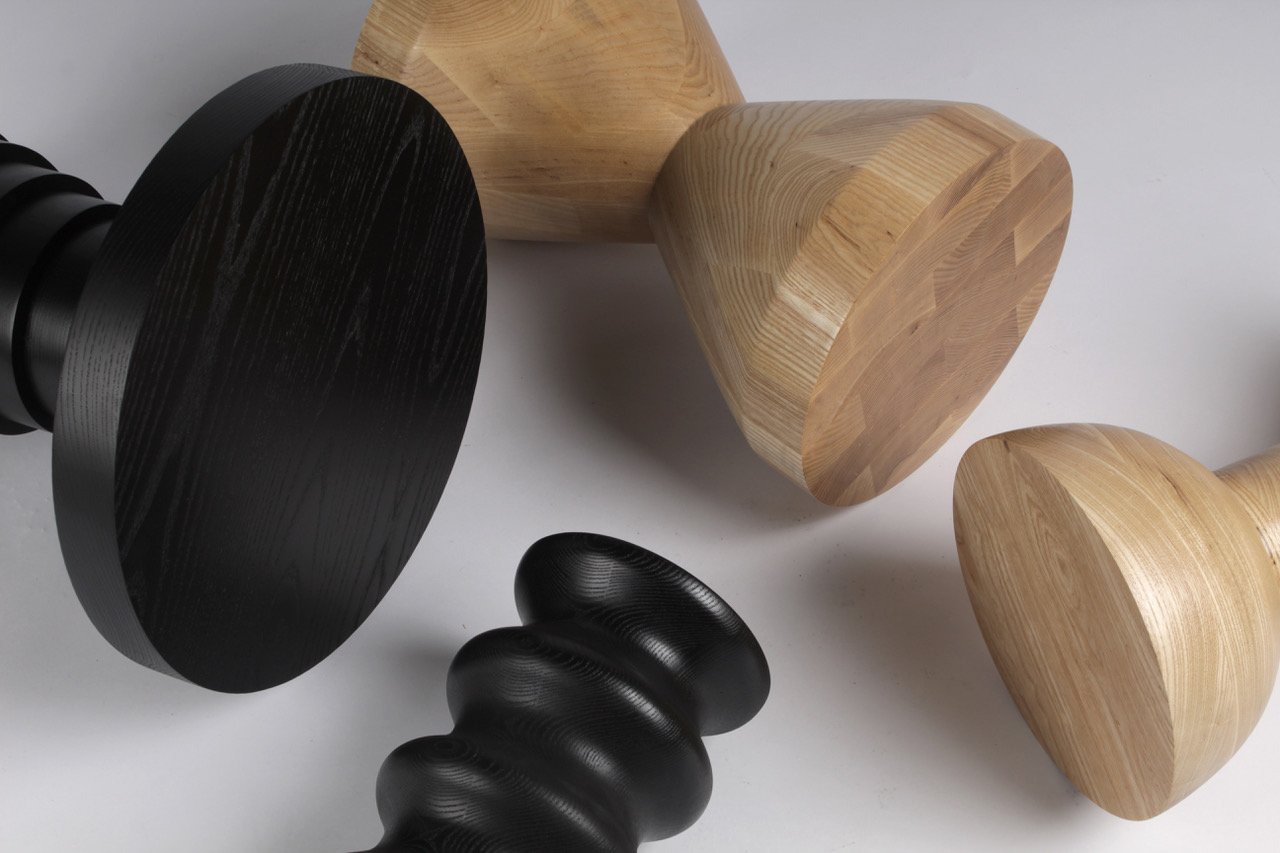 Benjamin Craven 
From screen-printing to digital processes, Benjamin Craven uses varying techniques to create his bold signature style.
The heavy use of geometric lines gives order to what appears to be a haphazard array of clashing colours and patterns, resulting in end designs that are anything but accidental. Influenced by everyday textures, Craven creates individual hand composites and structured surfaces, as well as screen-prints, from reclaimed wood in many of his pieces.
His work caught the eye of our Design Team because of its bold, captivating geometric print, interlocking shapes and vibrant use of colour.
Discover more at www.benjamincraven.co.uk.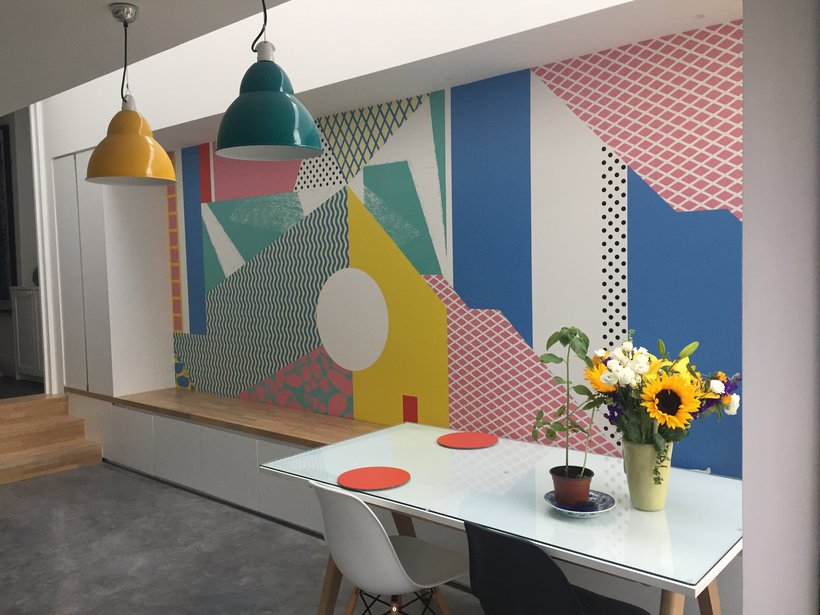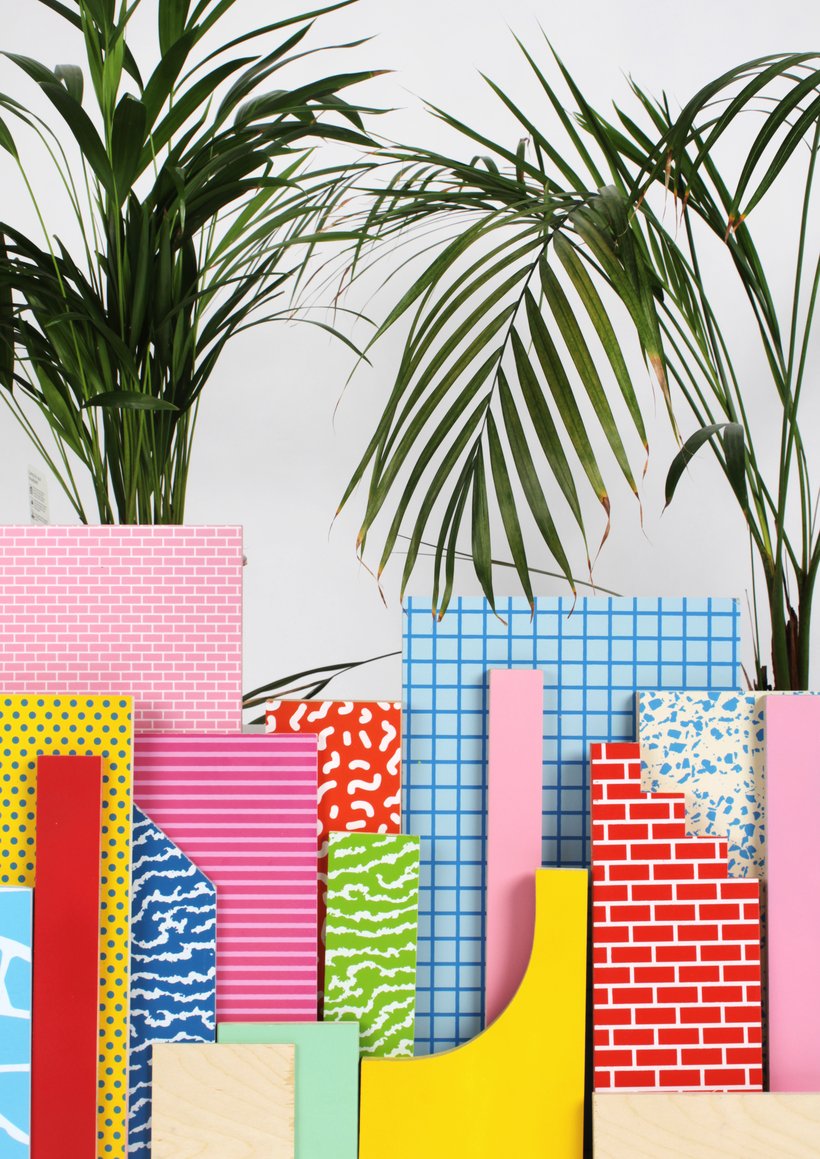 Abbey Costello  
Our team first discovered Abbey's work at last year's Staffordshire University degree show, and then again at New Designers 2016 Part One. Her bold shapes and artistic influences truly stood out, alongside her sophisticated use of colour blocking.
Blending traditional techniques and digital imagery, her process playfully explores hand-drawn, collage and mark making qualities, with a strong emphasis on layers, texture and tactility.

Fascinated by the juxtapositions of cubist collage and abstract expressionist painters, her work often begins with large-scale and expressive painterly marks, which in turn are used to create collaged compositions. Drawings are finally tweaked digitally to create surface pattern, placement prints and textile designs. 

Since New Designers 2016, Abbey has focused on developing the style she created during the final year of her degree. She's continued to use abstract shapes and bold colour compositions together to create a unique and contemporary personal style. She has also worked hard at developing the process that goes into creating the final products, from collaging and reworking the images digitally, to sourcing the perfect fabrics and papers to print on to.
Discover more at www.abbeycostellodesign.co.uk.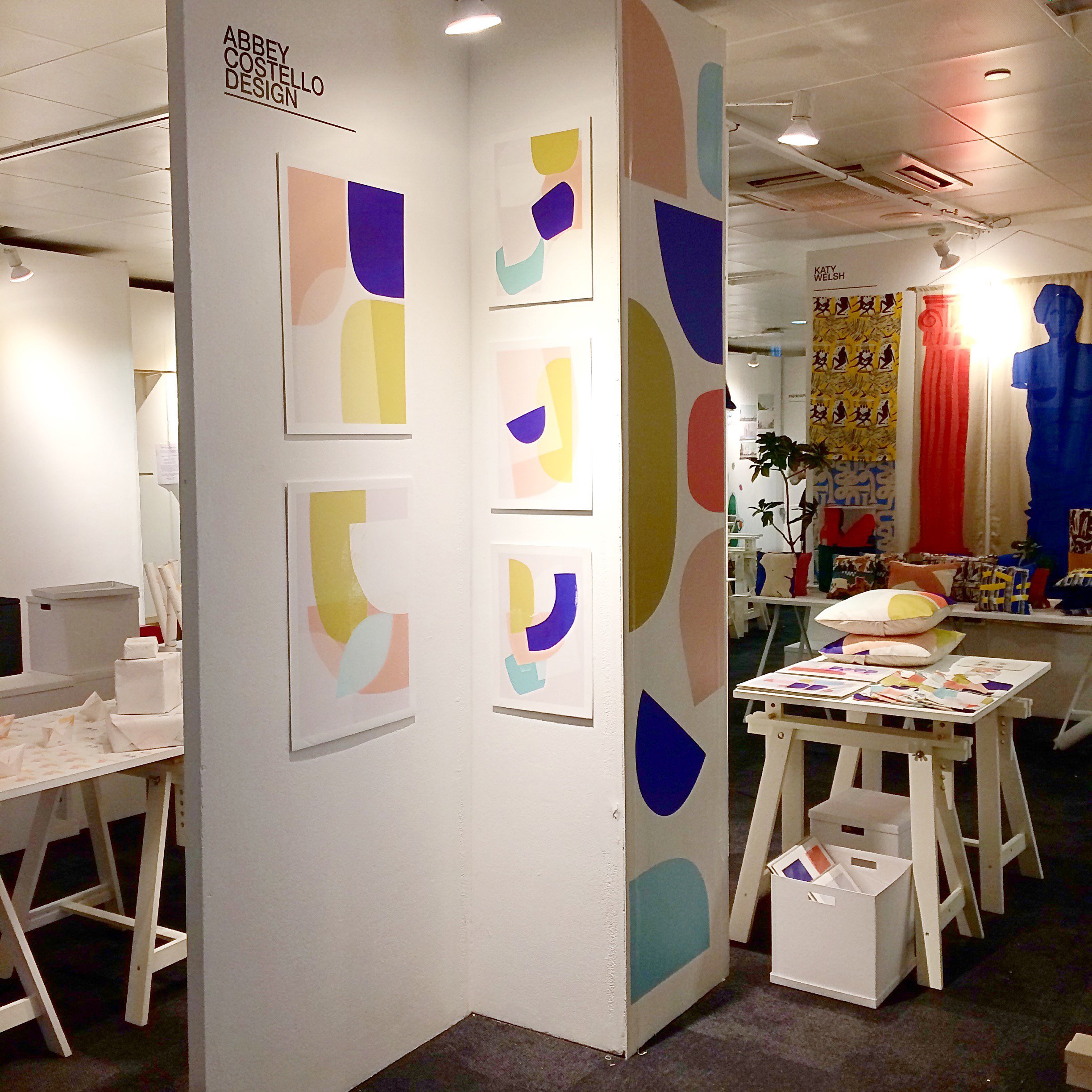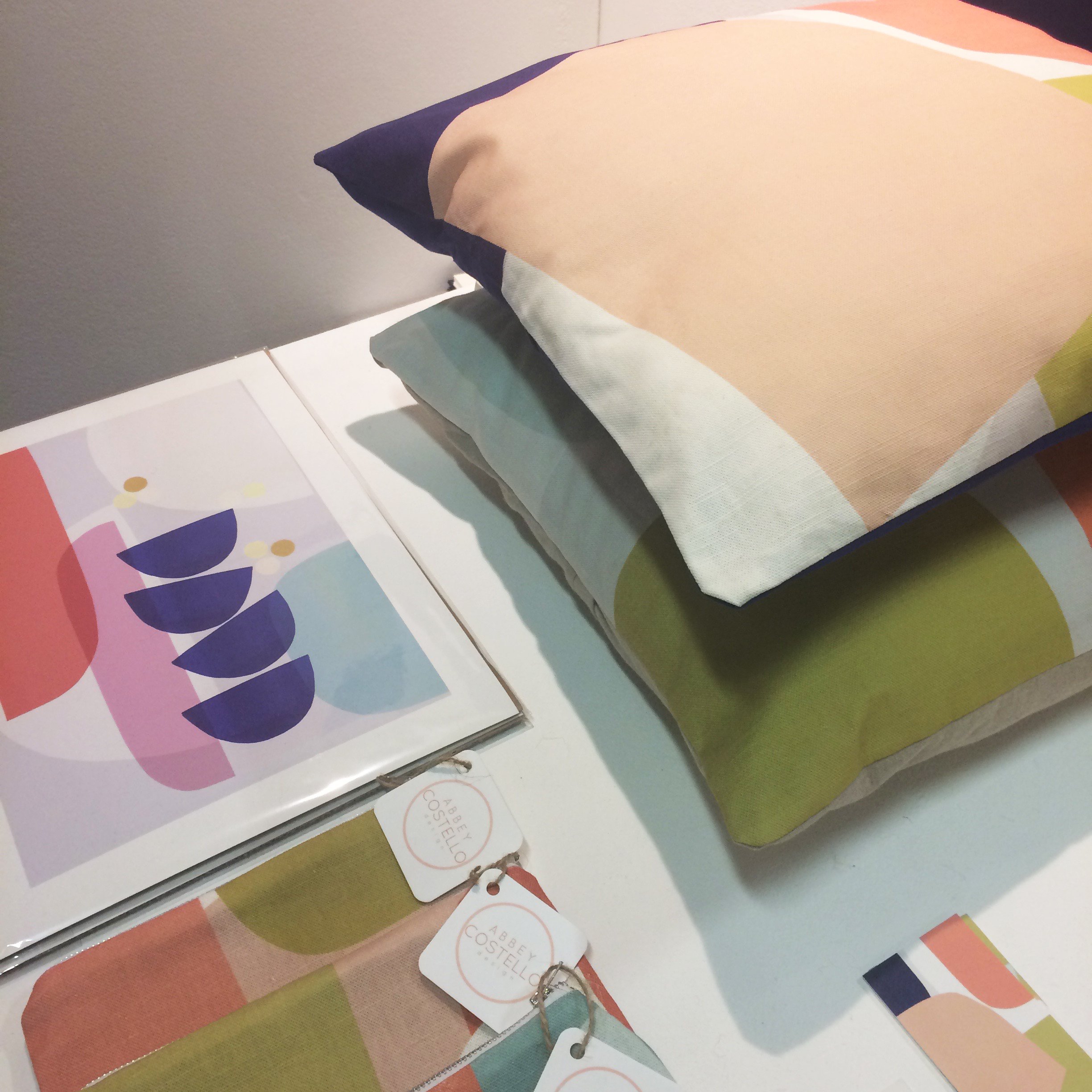 Check out more from our Design Team at New Designers 2017 here.