As champions of emerging designers, we're big fans of the London show, and attend every year to track the latest trends and meet with budding makers. After another inspiring couple of weeks, Amy Pears has compiled her favourite exhibitors from the latest instalment.
Holly Jones
'Temperate Tropics' is a mid-market, home interiors range built to bring colour and life into any room. To create it, Holly took inspiration from her own research, which included a trip to London's Kew Gardens.
The collection comprises nine fabrics and eight wallpapers, which sit together and work cohesively. All of the textile elements are sustainably sourced, being either organic or recycled, and two printing techniques – digital and screen print – are used. The result is a fresh approach to current interior trends.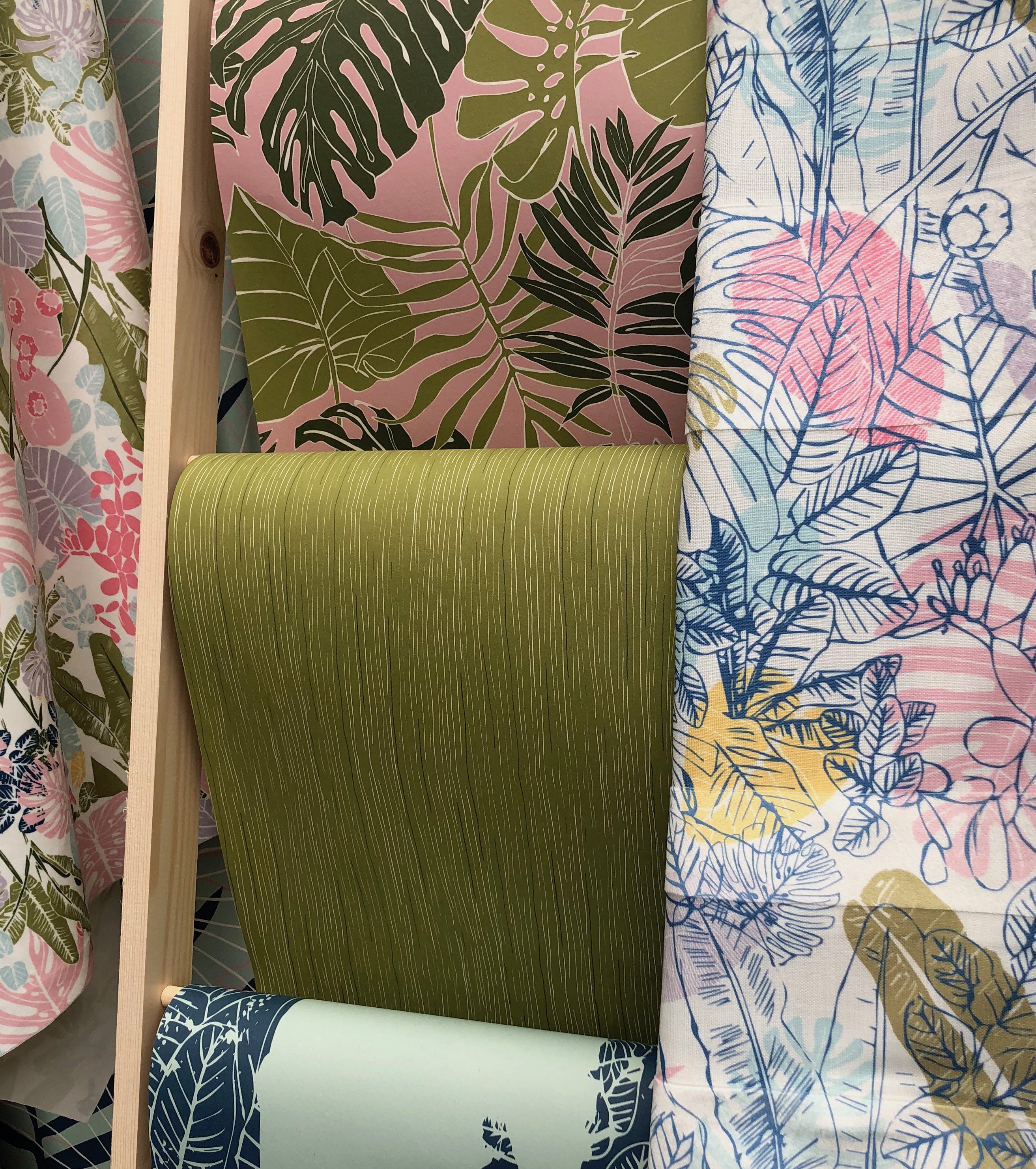 Brooke Wakeman
Brooke's collection was inspired by aerial landscape views. Using a drone to gather research photography, Brooke created geometric compositions straight from the imagery captured.
Commenting on her creative process, she said: "I developed the collection using drawing techniques such as collage and mark making to create geometric printed furnishing across fabrics, blankets and tiles. My work is largely screen printed onto a selection of linens, cottons and wools, allowing for a lovely textural quality."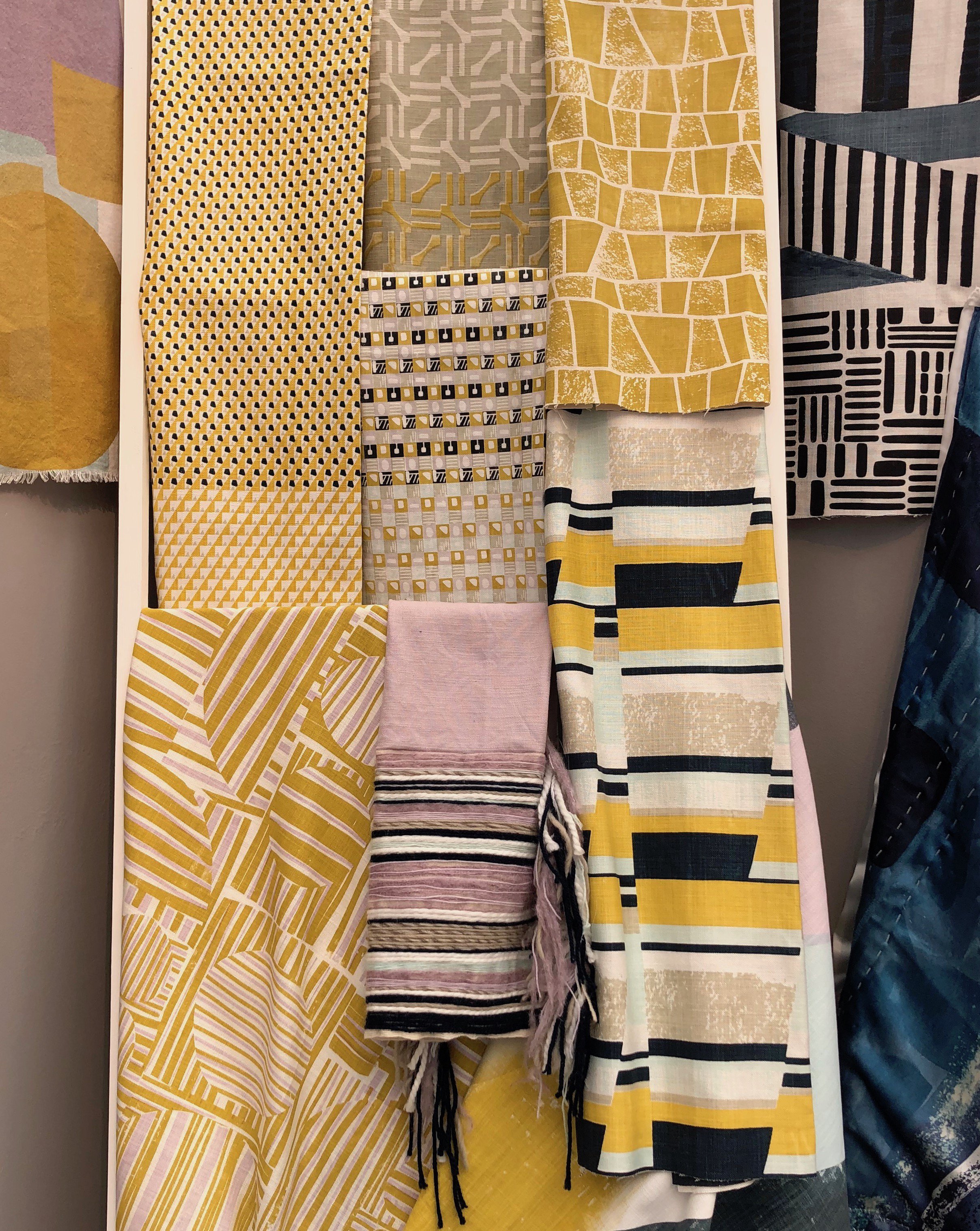 Emma Carruthers
Emma is a trend forecaster, surface designer and colour and material researcher. She confidently creates surfaces using various mixed media, combining many different techniques and processes to develop new and innovative design concepts.
The materials she creates are then carefully paired together and photographed to translate into future trends, which can be applied to different disciplines within the design market.
Her latest trend concept 'Upcycled Tactility' for S/S 2022, focuses on how scrap and waste materials can be repurposed to create tactile and aesthetically pleasing surfaces. Her authentic and interesting approach, when it comes to material pairing and product styling, shows a unique eye for detail. She mainly works three-dimensionally and is constantly experimenting with materials to create functional, sustainable, and playful surfaces.
All of the samples created for the project are made from waste, and show how designers can take disregarded materials and turn them into something beautiful.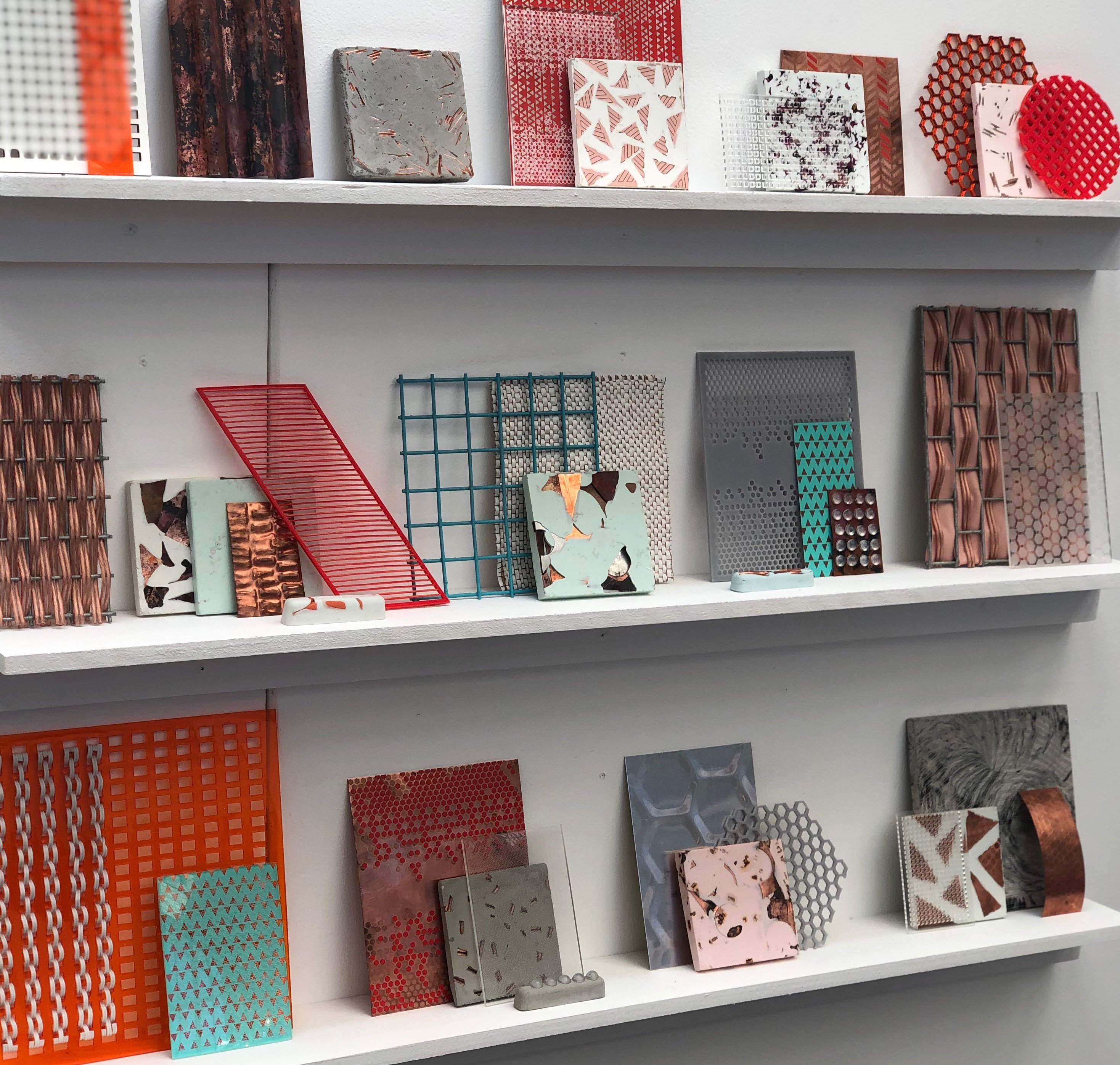 Stay tuned for more of our top spots from New Designers 2019, coming soon. In the meantime, follow our design team's travels on Instagram.