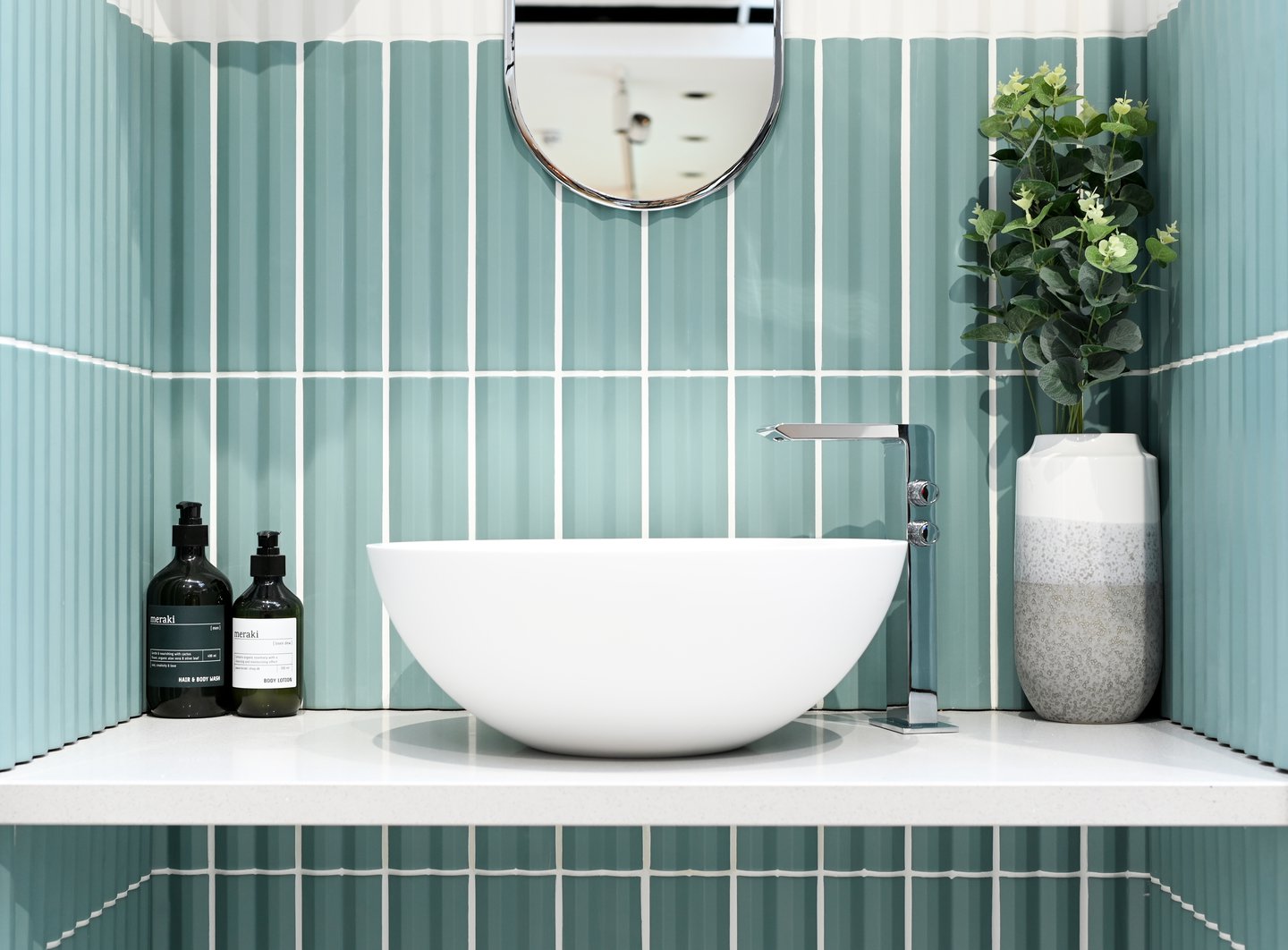 Material Lab Studio
Material Lab Studio
London
At our Material Lab studio, we recently updated our vignettes to showcase the versatility of small format tiles.

For structured flair, our small format ceramic wall tile collection; Contour, was fixed in portrait stack bond. The fully channelled piece allows the soft interplay of light across the surface of the tiles, moving from Teal into White. Perfect for a bathroom vibe, these tiles were fixed with white grout to keep the look bright and inviting.

Paired together in the second set are the glazed porcelain Roma range and our UK-designed and manufactured South Bank collection. The soft pastel pink of South Bank Blossom offsets the terrazzo effect of the Roma White Hexagon for a light, bright interior. The geometric hexagon shape of the Roma hexagon contrasts the vertical stack bond pattern of the South Bank for a fresh, modern style.

Our porcelain wall & floor collection Verso in Green showcases impressive depth of colour, fixed in a vertical brick bond lay pattern. The rich tones of the Green in the stylish slim format of 370x92mm offset the gold fixtures perfectly, to create a luxurious feel.