Product
Design a space less ordinary with Roma and Rebus
Whether you're creating a geometric design with a splash of colour, or an open, relaxed space in neutral, earthy tones, our tactile Roma and Rebus collections have you covered.
As surface detail continues to push the boundaries across all aspects of interiors, the new collections have been created to add texture and depth to your residential or commercial projects.
With Pantone declaring Ultimate Grey the Colour of the Year, both Roma and Rebus feature timeless Grey options, perfectly complementing the current trend for incorporating blush rose and forest green hues into interior aesthetics.
Bring a youthful sense of fun to any space with Roma
Trend match: Ultimate Grey, Geometric, Surface details
Combine creativity and elegance with the new range of Roma glazed porcelain wall and floor tiles from the Select Collection. Channelling the stunning 16th-century Italian terrazzo style, Roma's textured stone effect tiles feature shards of colour ranging from Rusted Red to Sapphire Blue on base notes of deep Dark, Silver Grey and White.
With the new Roma tiles, you can inject a sense of playfulness and personality into any living or commercial space. The extra-large format tiles (660x660mm tile with a 10mm thickness) can be used to create a luxury, open space that is simple to maintain. Alternatively, you can tap into the popular Geometrics interior design trend, creating bold patterns or statement walls in White or Silver Grey hexagon shaped tiles (250x220x10mm).
All tiles come in a natural finish, with a PTV 36+ slip resistance rating when dry. Find out more about Roma here.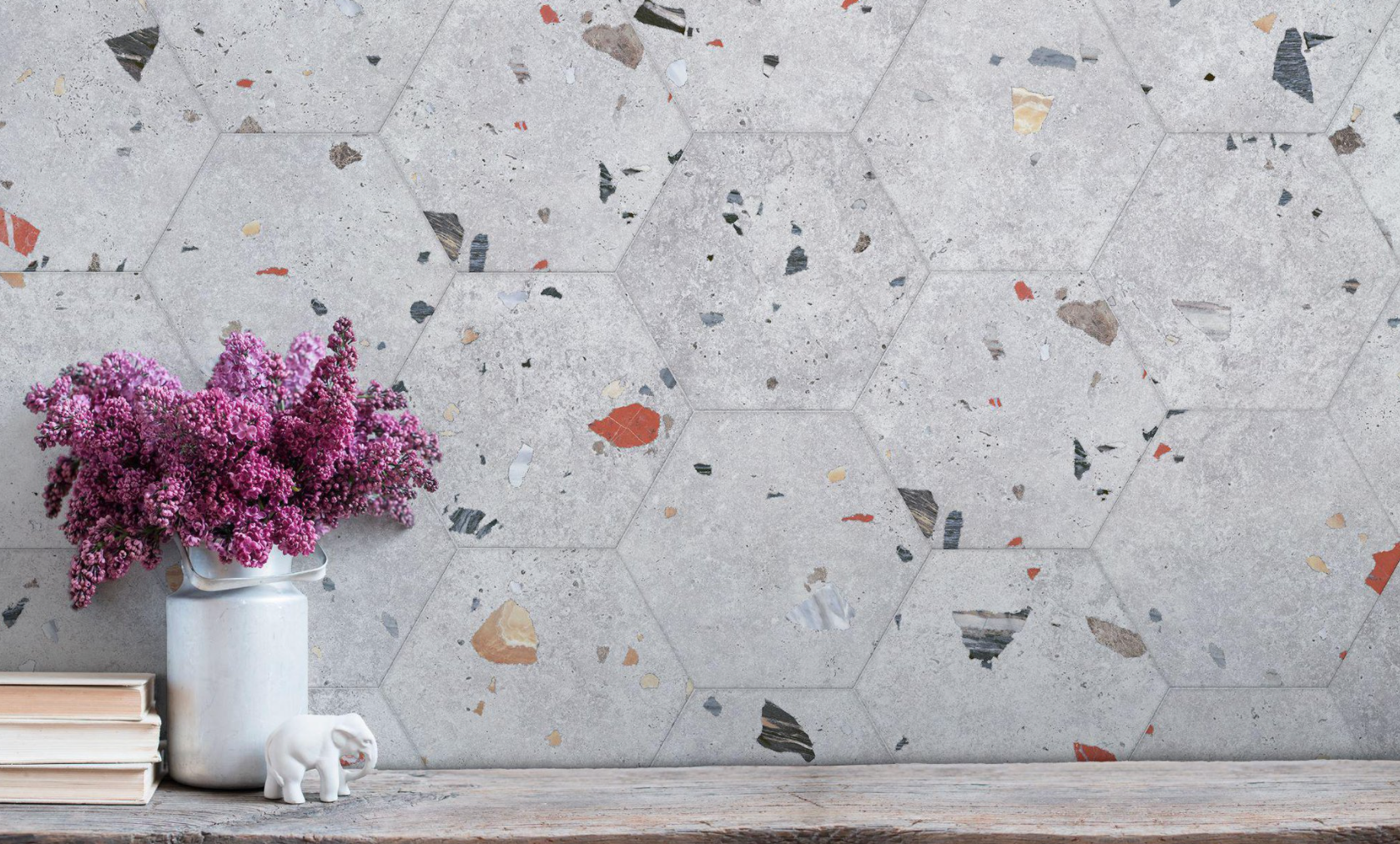 For a sense of space and sophistication, choose Rebus
Trend match: Oversized, Ultimate Grey, Surface Detail
Understated elegance and versatility make the Rebus range of concrete-effect porcelain wall and floor tiles perfect for any setting.
Part of the Absolute collection, Rebus showcases six neutral oat and grey tones that range from the soft stone of Pumice through to timeless grey Mercury. The calming colour palette lends itself to a variety of styles, and the tactile speckled effect evokes natural stone that is as at home outdoors as it is inside.
Providing unlimited design possibilities, Rebus is available in five sizes, including the oversized 1200x1200mm tiles, which not only help you create a more uniform, open space but also simplify ongoing maintenance in both home or commercial settings.
Proving its suitability for any space, Rebus allows you to choose from three distinct finishes. So, whether you are looking to deliver a smoother Natural wall or want to combine style and safety with the ultimate 2cm Grip+ slip-resistant floor, Rebus has you covered.
Find out more about Rebus here.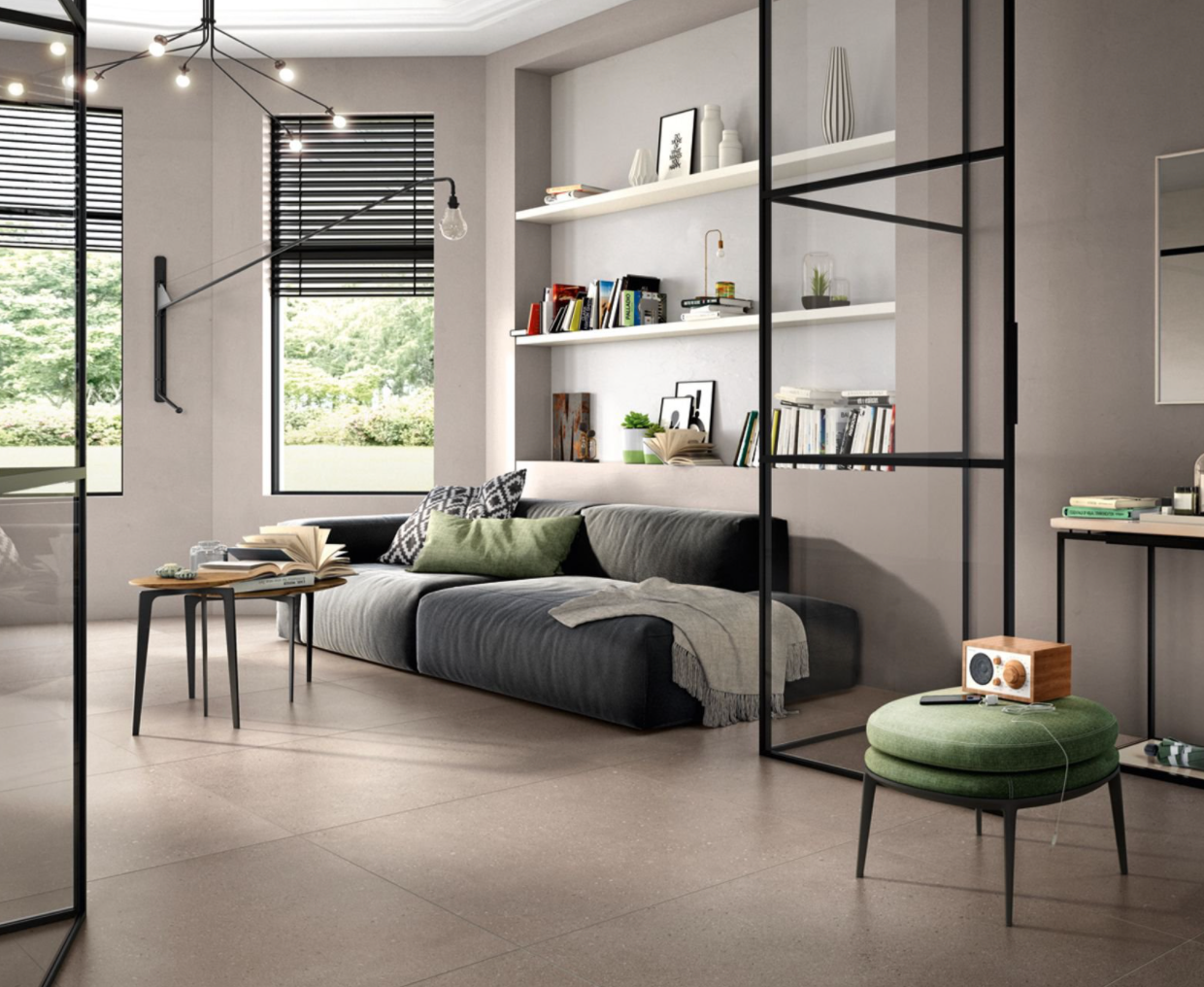 For further advice on the new ranges, or any of our collections, please feel free to contact our team.