The Man Behind the Manchester City Mosaics - Harnessing the power of tiles to celebrate, commemorate and inspire
Mancunian Mosaic Artist, Mark Kennedy has recently been in the spotlight for his phenomenal installations designed for Manchester City FC. As a proud Manc and loyal City fan, over the years Mark has built up a collection of powerful, historic mosaics for the team - featuring our bold and colourful Prismatics tiles.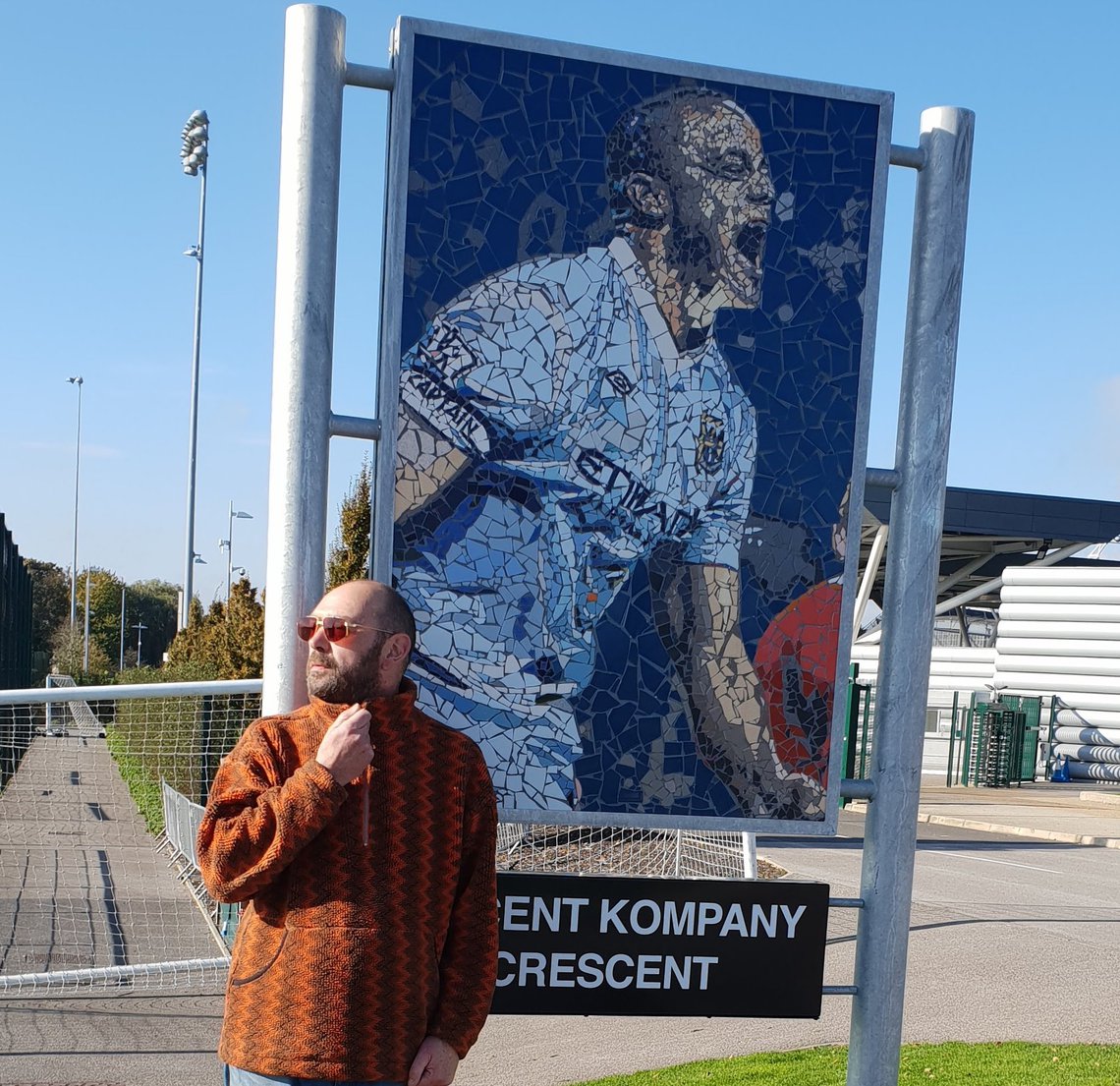 Capturing sporting icons in tile
Mark's mosaics can today be found standing proudly around Manchester City's Etihad Stadium and its vast, state-of-the-art training complex. From the MCFC club crest, to commemorations of football legends - such as Yaya Toure and Vincent Kompany - Mark's mosaic designs capture some of the team's most inspiring sporting icons.
As a 'thank you' for his ongoing artistic contributions, Mark was invited to meet with the Club's kit manufacturer, Puma, to talk about his design inspiration and share the story of how his Manchester City FC mosaics have developed over time. Inspired by his story and his artwork, Puma then created the new 2020/21 MCFC home kit shirt design - featuring subtle nods to the mosaic patterns in Mark's installations.
Shared Pride
As the UK's leading tile manufacturer, we love to see our tiles used for installations, like this - for local communities to enjoy for years to come. Over the years, we've supported Mark with materials for mosaic projects across Manchester city centre. His back catalogue of work is fantastic, so it's truly an honour for us to have our tiles featured in such long-standing art forms.
Now, it is even more amazing to see that Mark's mosaics have even inspired the kit design for Manchester City FC - one of the greatest sporting teams in the world. We look forward to collaborating with Mark on more iconic projects to come!
Watch the full story below