Over the last 30 years, our apprenticeship scheme has offered training and development to staff of all ages. And now, to mark National Apprenticeship Week (4-8 March), we're sharing insights into how our manufacturing and engineer apprentices, both past and present, are supporting the longevity of our industry.
Closing the skills gap
"When we set up the apprenticeship scheme 30 years ago, it was in response to an impending skills shortage. This, paired with an ageing workforce, meant that there needed to be an overlap in knowledge sharing with the next generation of employees – and this is still very much the case today," explains Melanie Jones, our head of HR.

"The main challenge is finding candidates that want a hands-on role rather than going down a traditional education route. In our experience, once apprentices have been recruited they tend to stay for a very long time."

Nowhere is this more evident than in our Toolroom, which is entirely run by past apprentices.

Its manager, Anthony Wright, 46, has been with us for 30 years, after undertaking an apprenticeship straight from school. "I decided to become an apprentice because I was interested in metal working – and keen for a career where I could get my hands dirty!

"The good thing about the Toolroom is that no two days are the same. It's a skilled job, and there's no better way to develop those skills than by actually doing them.

"We're currently experiencing a skills shortage in the manufacturing industry, and I believe the government needs to put more funding into encouraging apprenticeships. We've seen some fantastic candidates recently, but could certainly do with more", comments Anthony.

The Toolroom's most recently appointed apprentice, George Jones, 21, has been working at Johnson Tiles for just over two years.

"I'm definitely a hands-on person – I'd prefer to be learning on the job than in a classroom. During my time here so far, I've felt really supported and I'm already progressing – I was recently awarded an NVQ qualification.

"For anyone considering an apprenticeship, I think they are a great option for people looking to take a different route to traditional education – especially as you get paid while you learn!"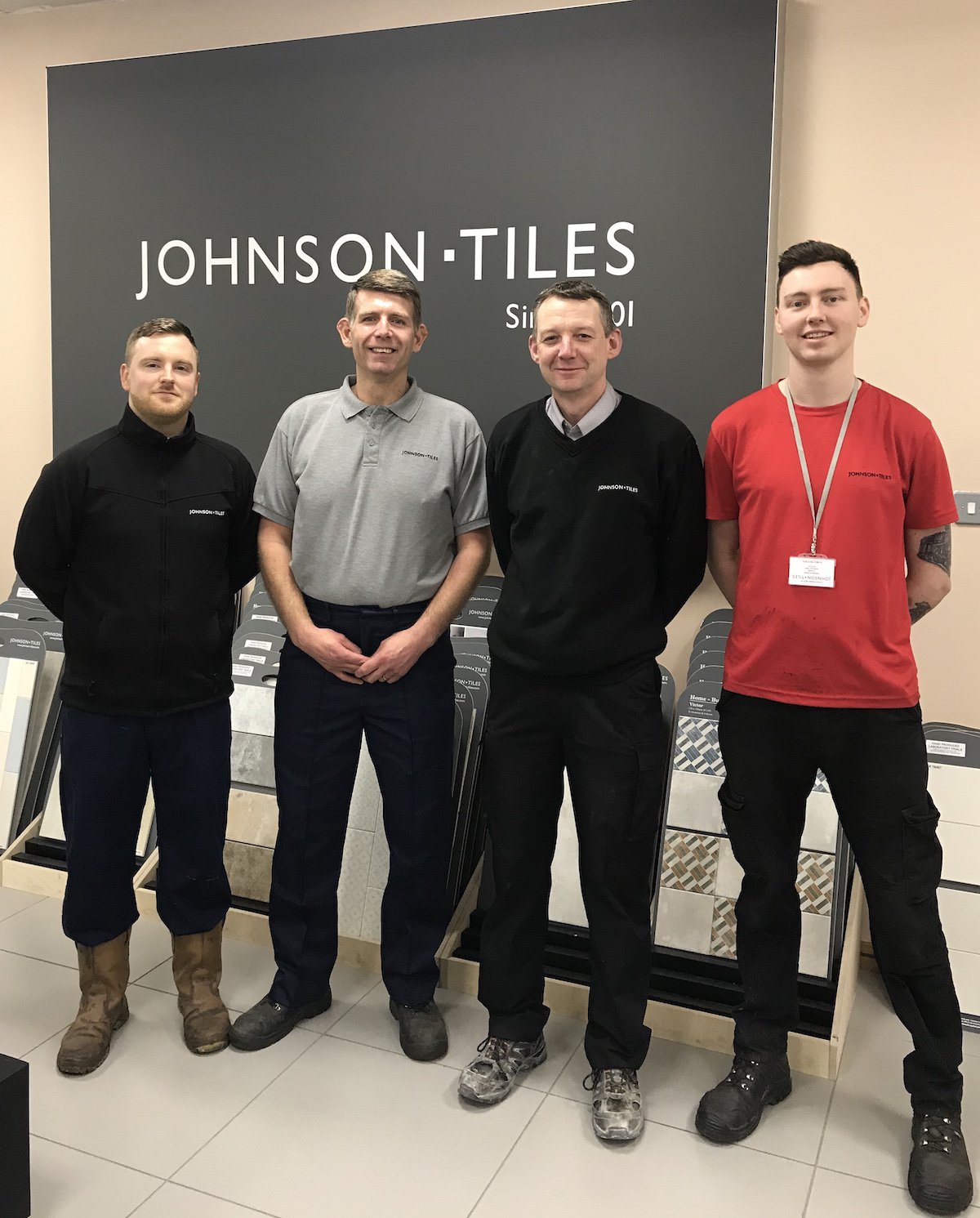 Providing ongoing support
As well as taking on new apprentices, we provide ongoing training to our entire workforce. Starting from level 2, employees can work towards achieving a level 6 or 7 – equivalent to a degree qualification.

"Our aim is to train people to the skill level required for their job before branching out to cross-train beyond their department to provide a rounded understanding of the business as a whole. Apprenticeships and upskilling existing employees is an excellent way of achieving this", explains Stephen Dixon, our managing director.

"Recruiting young people to work in the industrial ceramics sector is a challenge, but we've got some excellent candidates at the moment and initiatives such as National Apprenticeship Week are a fantastic support in fuelling applications."

For more information on our current apprenticeships, please get in touch today. And to join the conversation around National Apprenticeship Week, follow @Apprenticeships on Twitter.